---
Here kitty kitty...
Yesterday I talked about this little cat I met.
She is living in the villages castle area and was a beauty to capture. I was waiting for my elderly neighbor who was running errands, when the cat approached me. A super cuddly thing.
She fitted well in the scenery. Old cobble stones, historic buildings and a matching feline.
---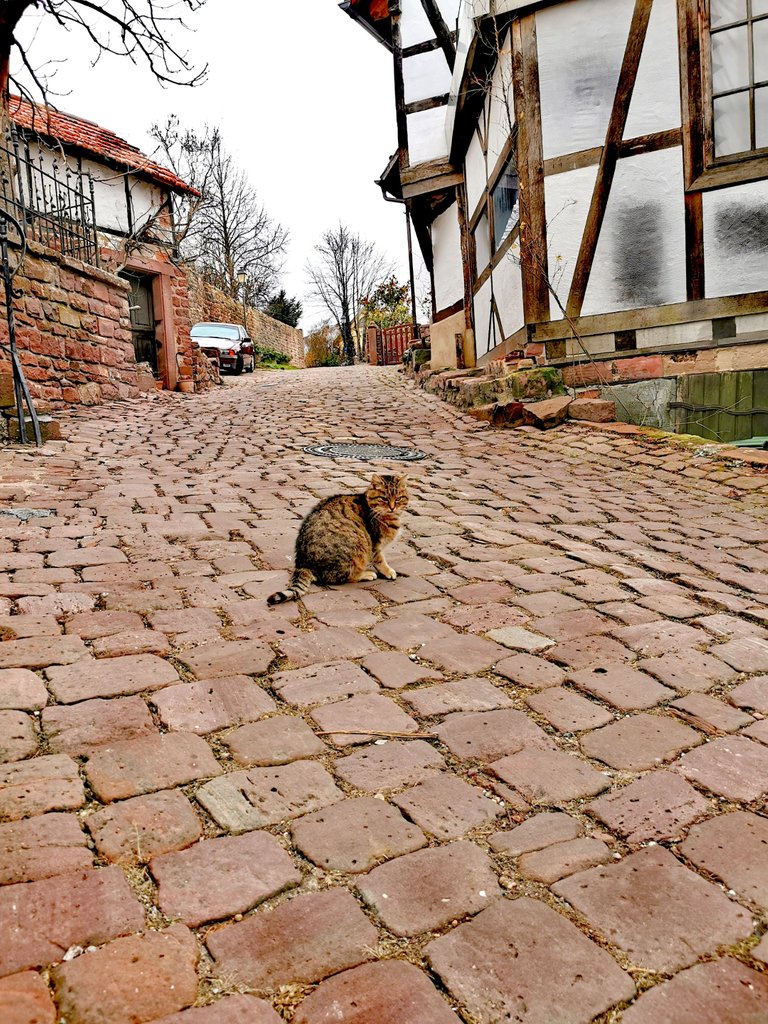 ---
After minutes of crawling and desperate attempts to get a good pic because of constant cuddle moves, I finally asked her if she can pose a bit.
I told her that she was a beautiful soul and that the world deserves to see her. She agreed and sat down for some shots.
Kitty gave me a variety of expressions and with my smartphone I managed to get some decent shots.
She's such a natural. Germany's Next Top Kitty!
---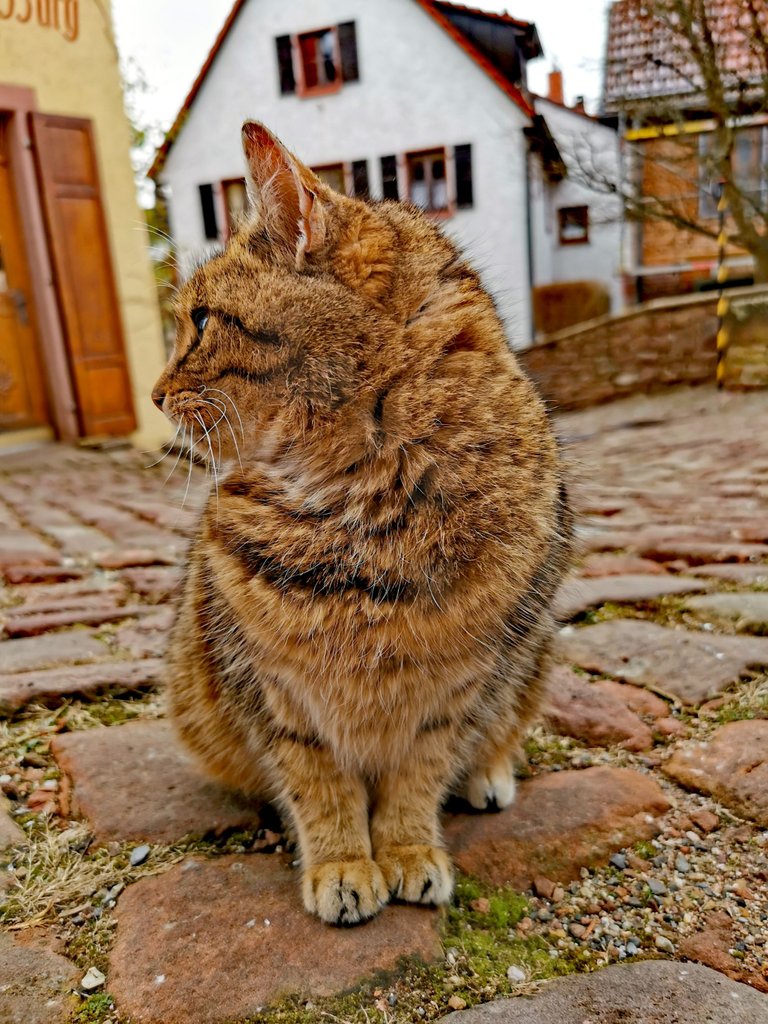 ---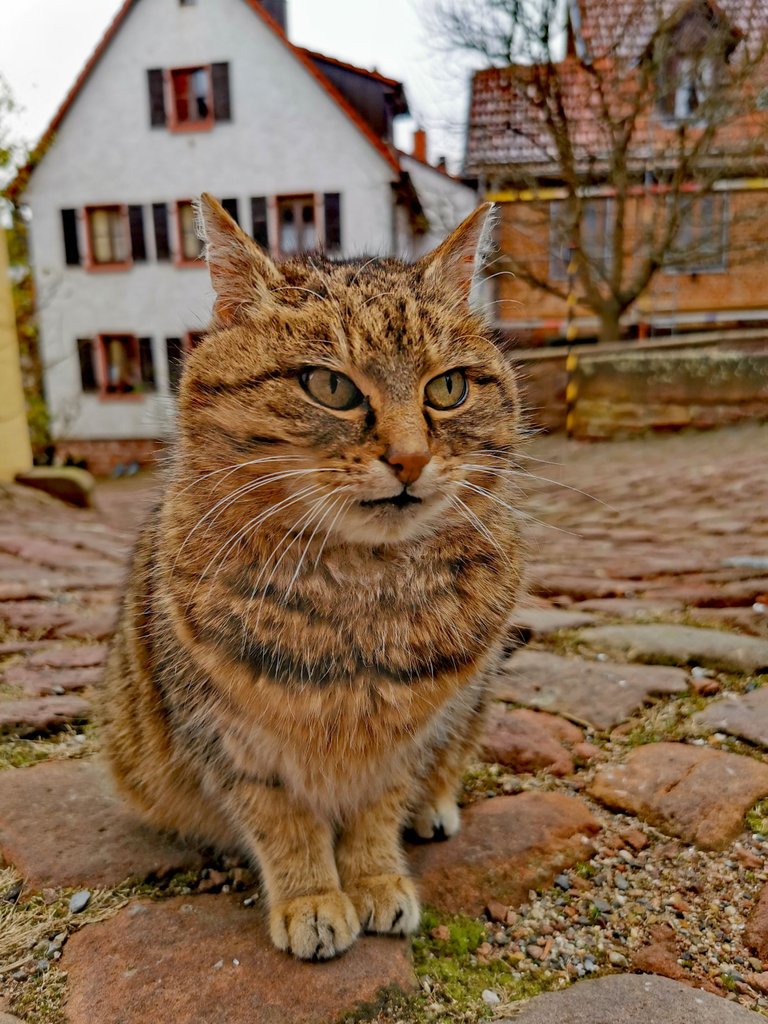 ---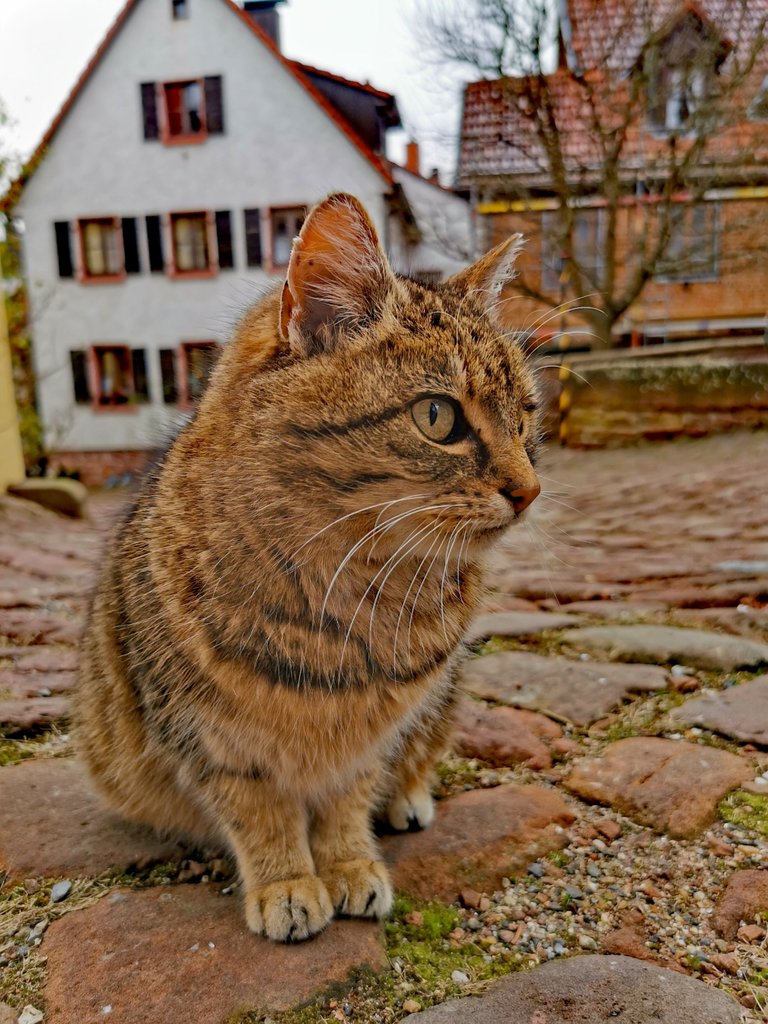 ---
She did so well that I took it a step further.
I asked for her special move, "The bow". It's her signature pose for everyone appreciating her.
What a friendly cat and such good manners. Animals rock!
---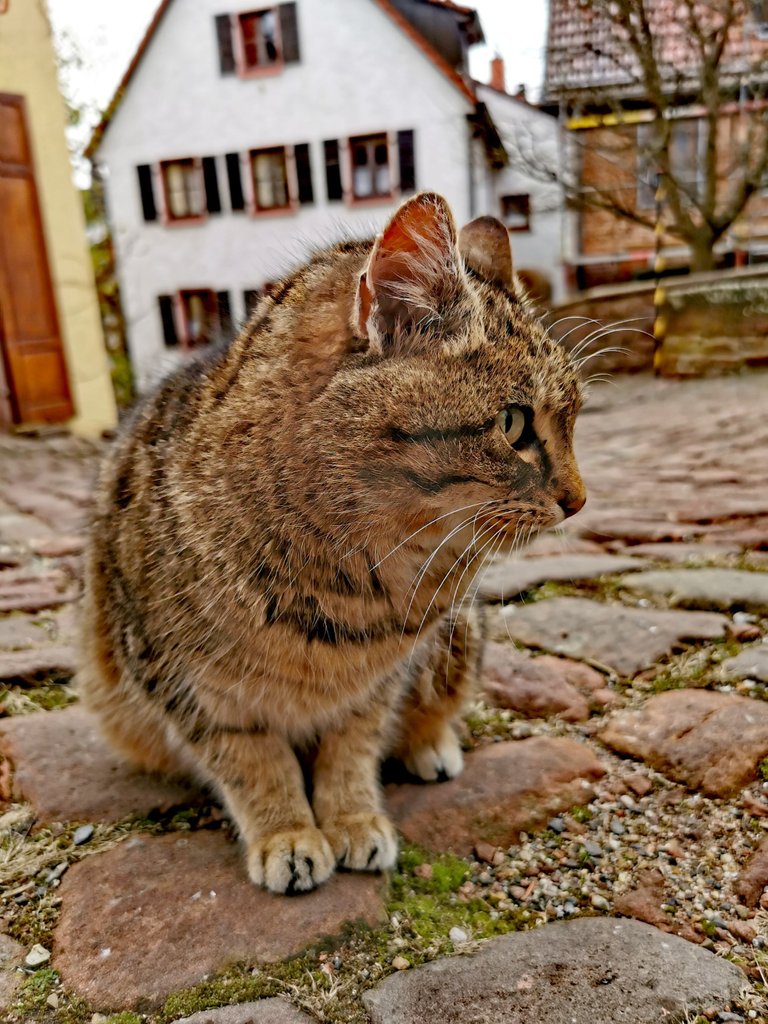 ---
Gettin' ready for "The bow"!
---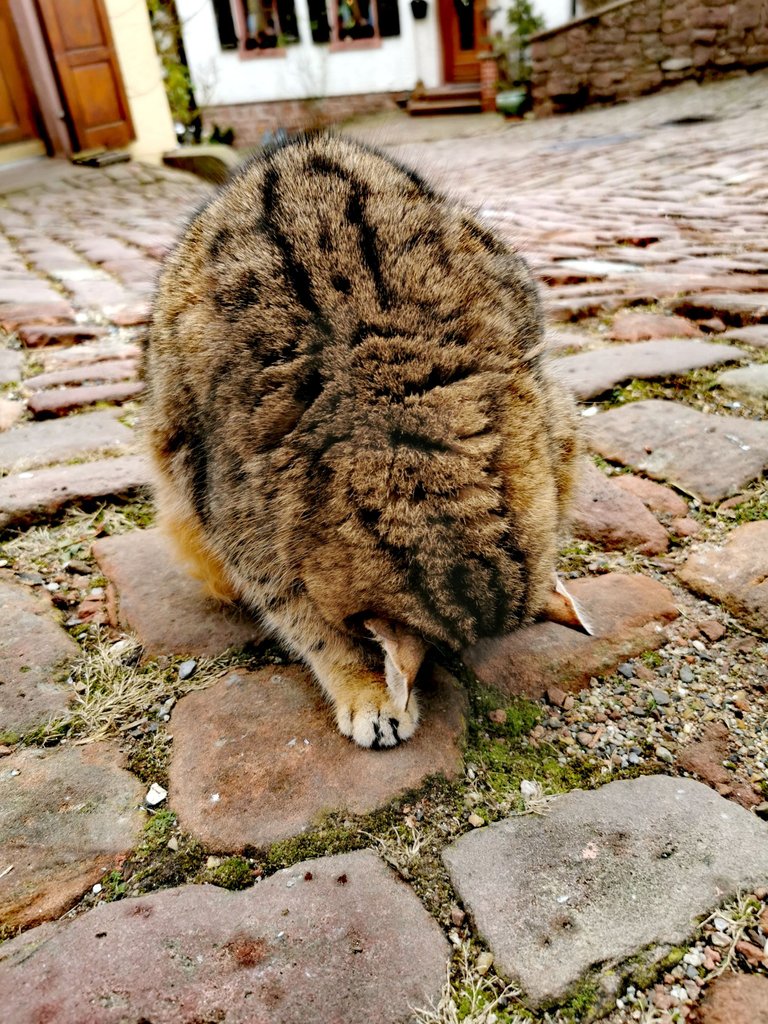 ---
Cute hu?
How do you like this kind of smartphone photography? Nothing is planned, shoot as it comes.
I think this is the big advantage with smartphones these days. They are equipped pretty decent and come in handy. Though I appreciate the artistic quality of a good DSLR.
Well, I hope you enjoyed the kitty.
See you next time!
---
---
©bulldog-joy
---