This airfield is just outside a town named Blandford Forum. The name isn't exactly inspiring but it's a quaint little place with some interesting features.
This airfield, RAF Tarrant Rushton, was once home to gliders that flew to occupied France the night before of D-Day.
During World War II, the base hosted aircraft used in the "Special Operations Executive" missions, which involved conducting espionage, sabotage and reconnaissance in occupied Europe.
The base was closed on the 30th September 1980.
The land is now owned by a farmer. Strangely, the old runways are still visible even though the area is now used crops.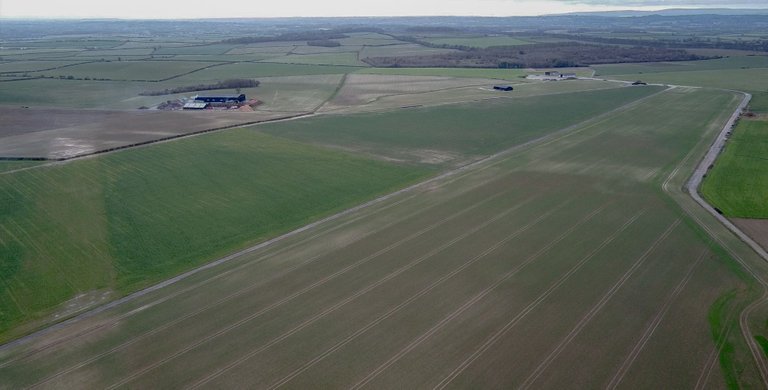 Full size image here: https://ibb.co/yfdFrtk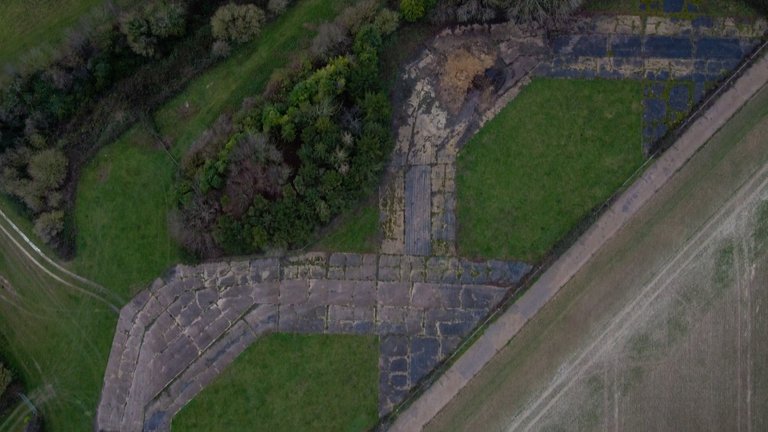 Full size image here: https://ibb.co/B34Skmr