This week I ventured out of London to Corfe Castle in Dorset.
The outer walls were built in the 11th century by The Duke of Normandy (William the Conqueror).
Over the centuries, owners have included; Henry I, Henry II, Richard I, John III and Henry III. Multiple sieges and battles resulted in extensive repairs ranging between £275 to £1400 (which was a lot of money in those times!)
It wasn't until the early 12th century that the keep was built. At one point, the construction rate was 3 - 4 meters per year under Henry I's reign until was completed in 1105.
It has all the hallmarks of what a classic castle should be. However a unique aspect is that, for its time, the castle was built on top of the hill and not in the valley like other castles next to trade routes.
The castle along with part of the town below it has been owned and maintained by The National Trust since 1981.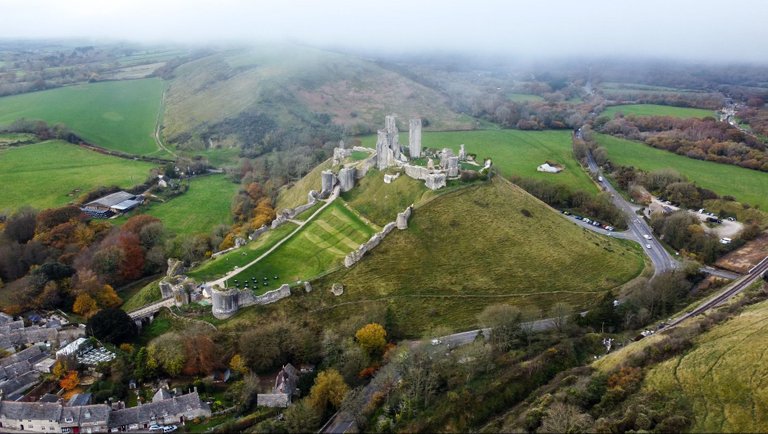 Full size image here: https://ibb.co/VJBWTTG