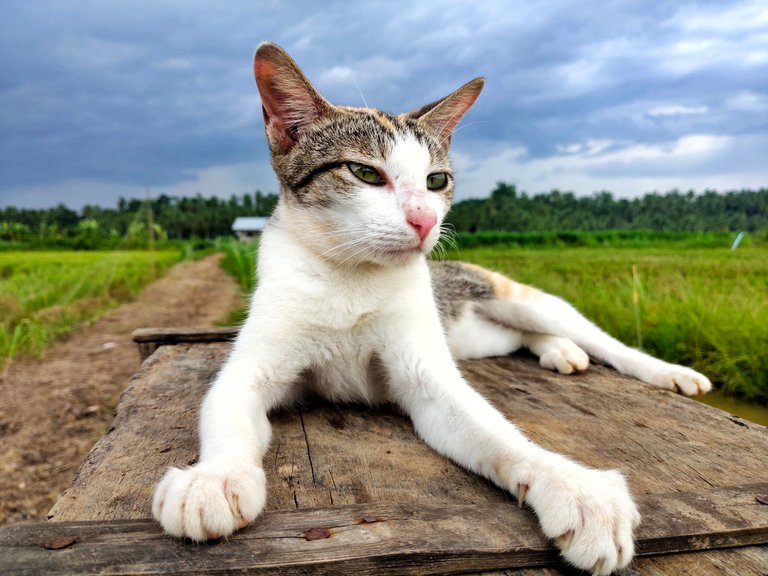 ---
When I started my usual activities I saw things that I rarely saw before, but it was enough to make me laugh at the arrival of this very cute creature. I'm used to working outdoors and that means I work in the construction/civil engineering section, my job is to oversee an ongoing project. But now I have a contract regarding an irrigation project, specifically for the installation of clean water to be distributed to the fields.
The location of this project work is far from where I live, but not too far, I mean that distance I can still reach to get there. The Aceh region, Indonesia, is precisely located in the Lhokseumawe City district, and the project location is in Cot Trieng, Lhokseumawe City. I went to the location with my friend Leman, he is a colleague of mine, and we are used to being alone while reviewing an ongoing project.
Below are some photos of the project, pipe workers are connecting the pipes between the water pump machines.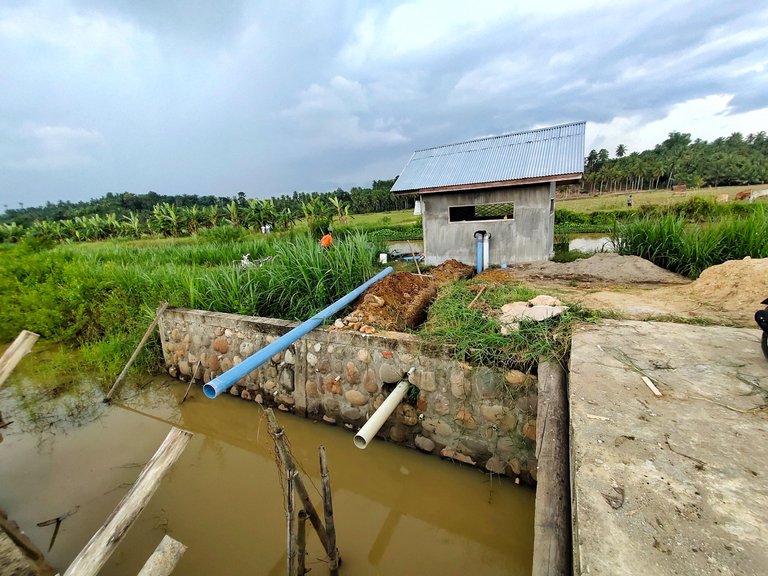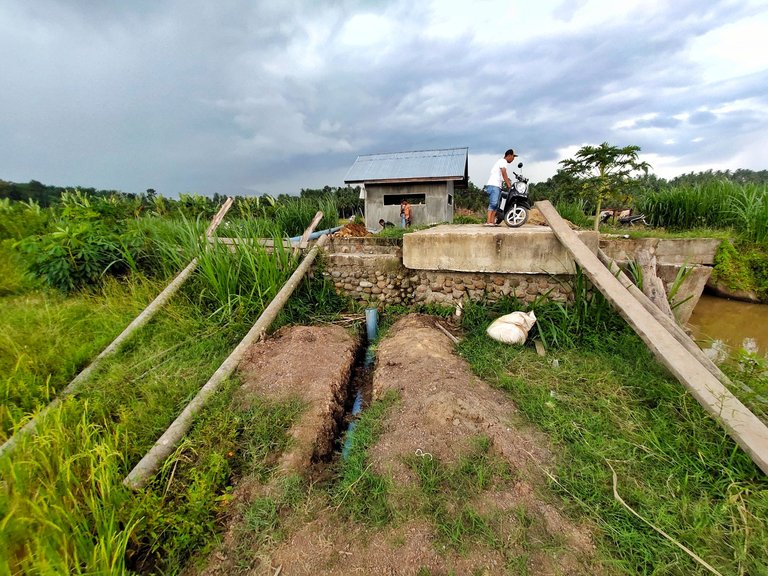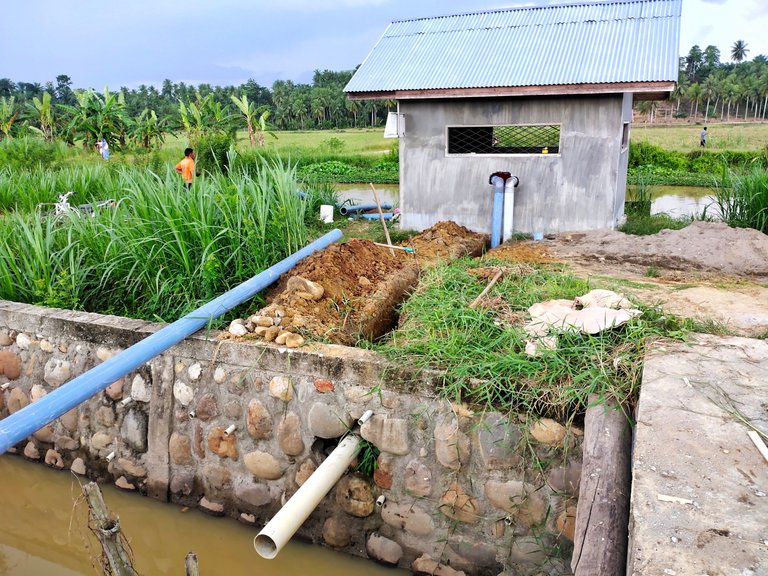 When I was reviewing the job site, I was approached by a very cute creature, I don't know where it came from, for sure he wanted to approach me maybe to ask for food, or so on.
Apart from that, I also have a passion for seeing docile cats, I mean I'm not someone who is afraid of cats or disgusted by them, so naturally I'm glad the cat came to me.
I quickly took out my cell phone to aim at this cat who is so spoiled, the cat has a funny character, just look at his gait as if he knows that I'm aiming at him. I smiled to myself at that time, even I was very happy about this.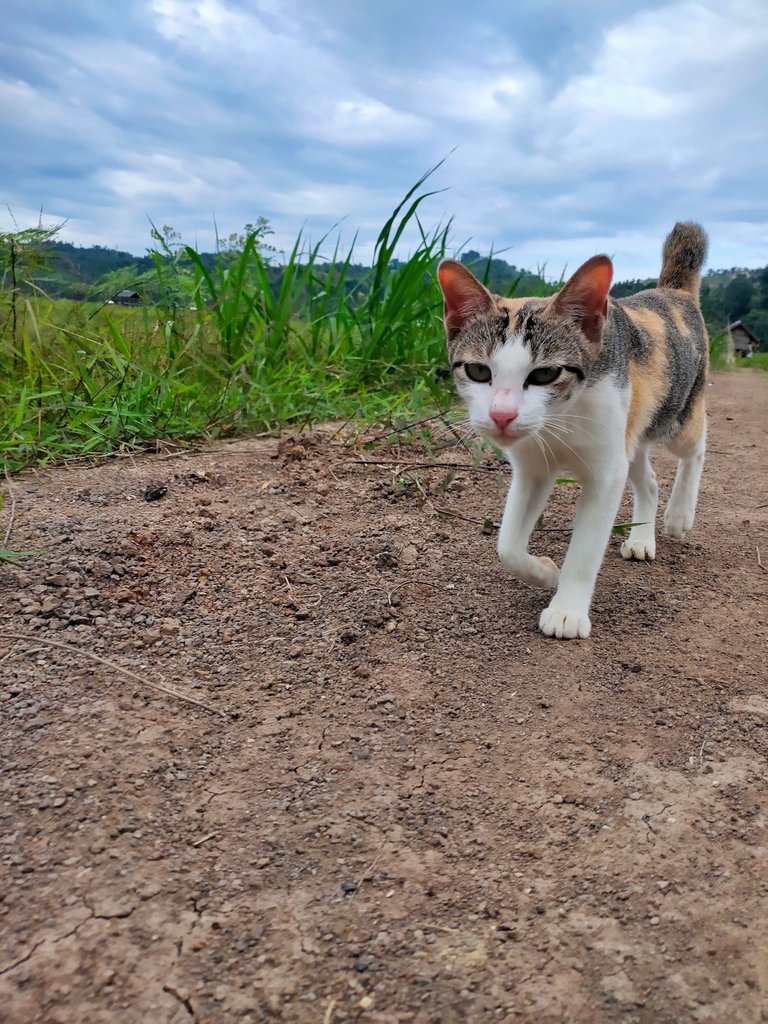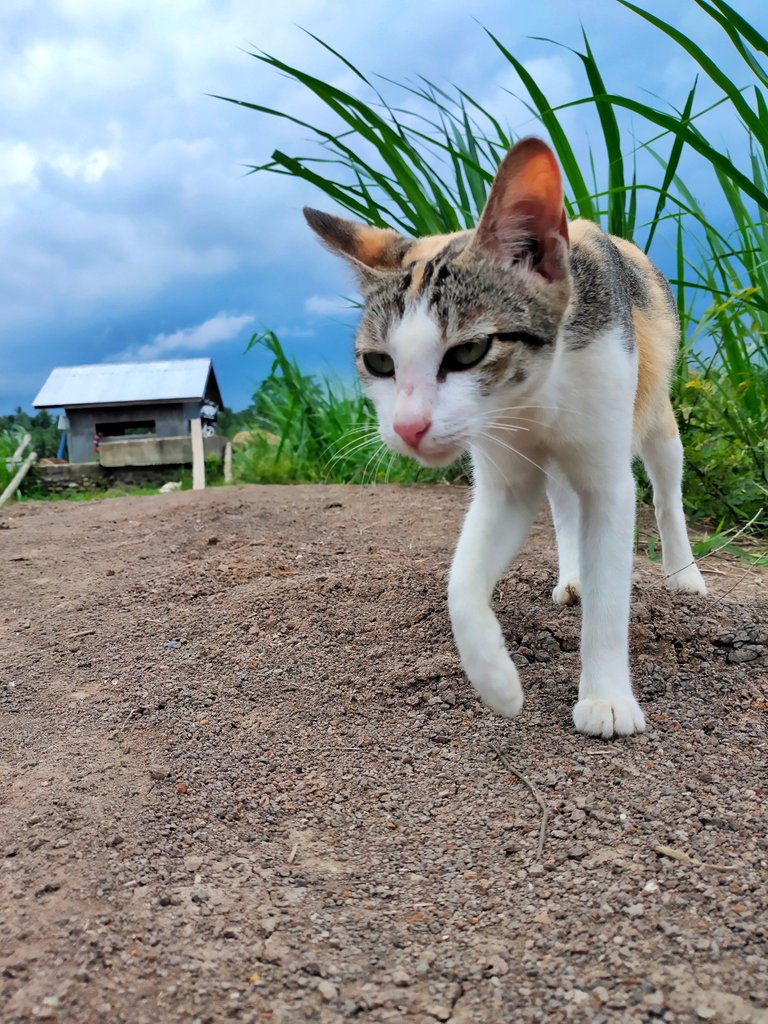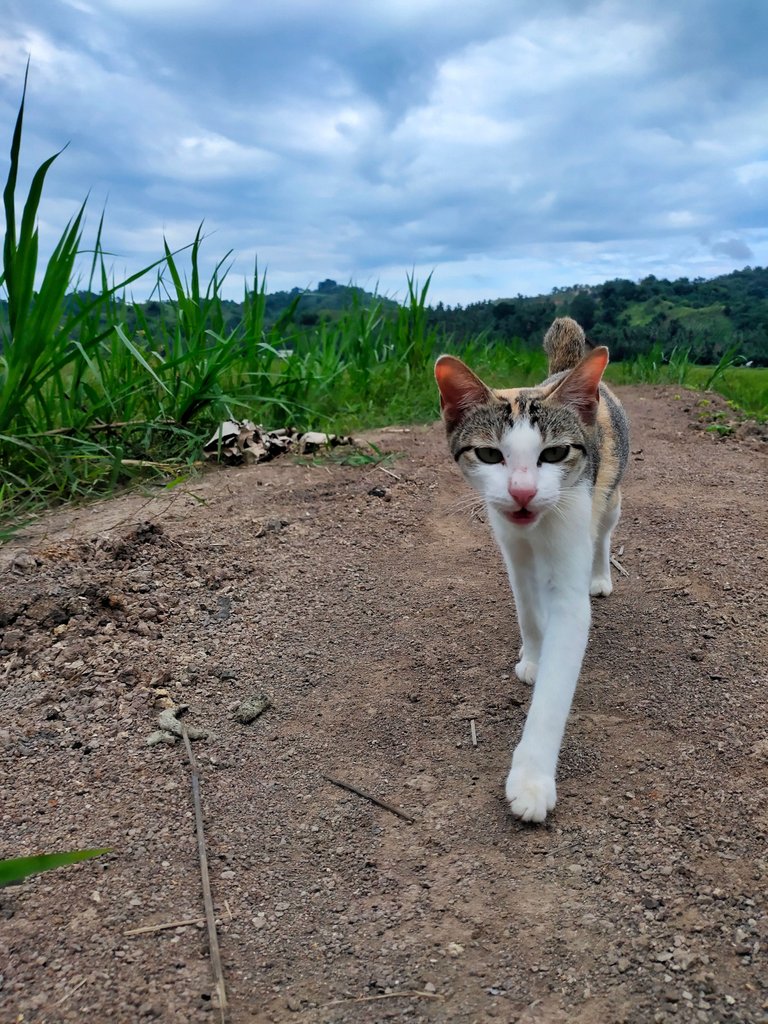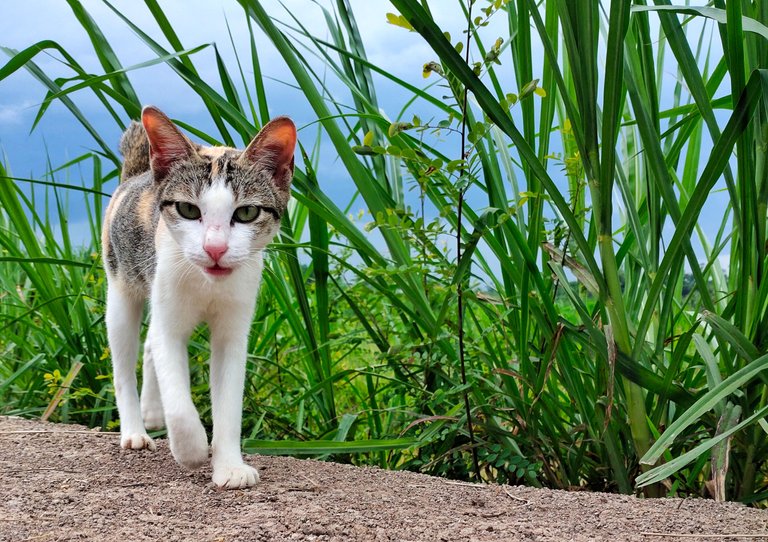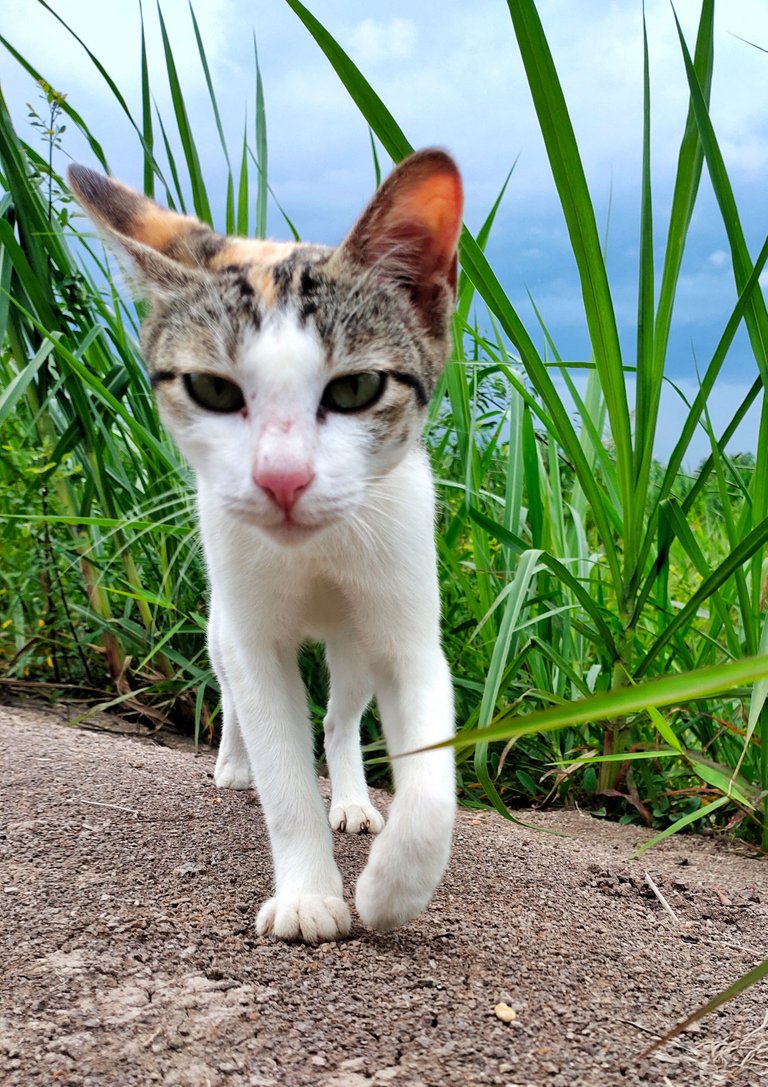 And to my surprise, when this cat arrived in front of me, he immediately sat down with a sweet style, his face was very cute making me even more happy with him. But unfortunately I do not have food for this cat, I feel very sorry for him, he continues to sound "Mewong" in a soft voice.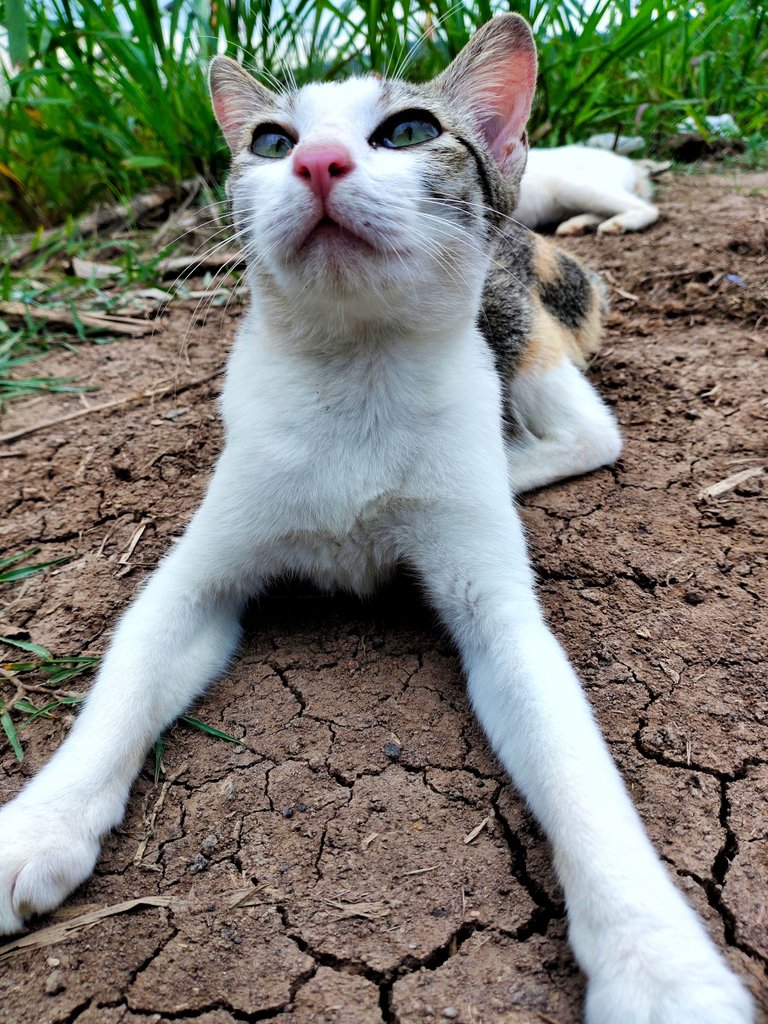 I tried petting this cat to try to interact with him, he is very spoiled and very obedient to my words. I saw that there was a wooden ladder in front of me and above it had a place to put things, but I had an idea for a ladder and a cat. What's that? hahaha I chose to put this cat on the ladder, I thought he didn't want to do it, but he turned out to be very kind and resigned to what I did to him. I tried to put it there and tried to slowly aim at this cat, it turned out that he was there very comfortably, he even wanted to make a cooler style for me to photograph.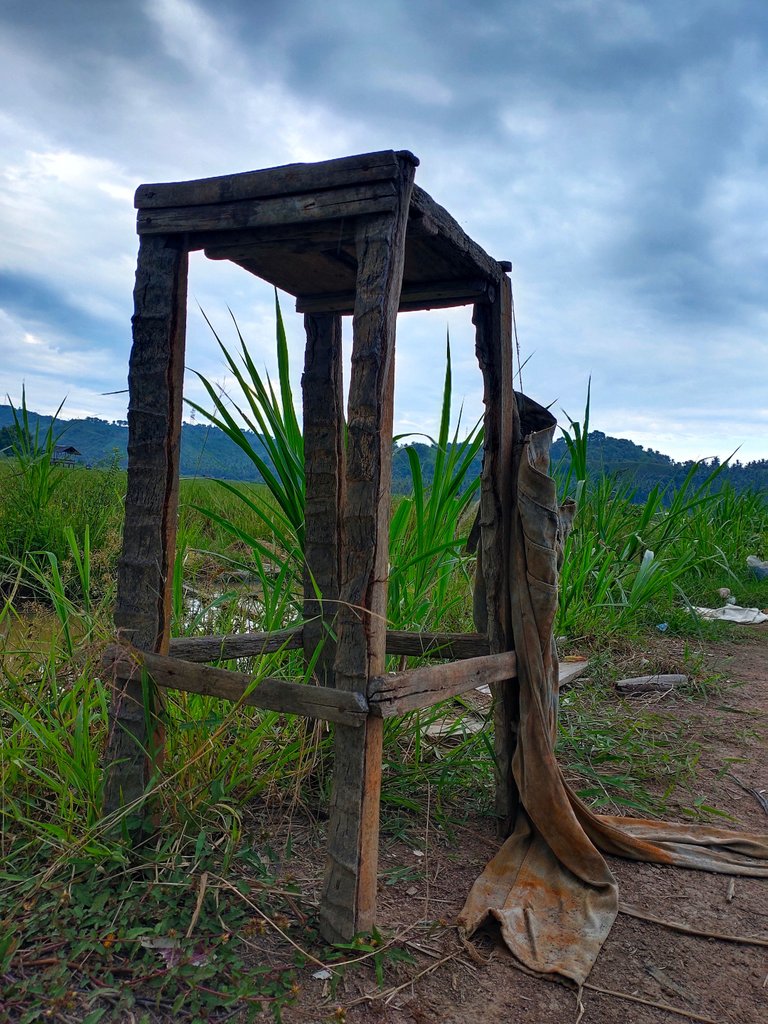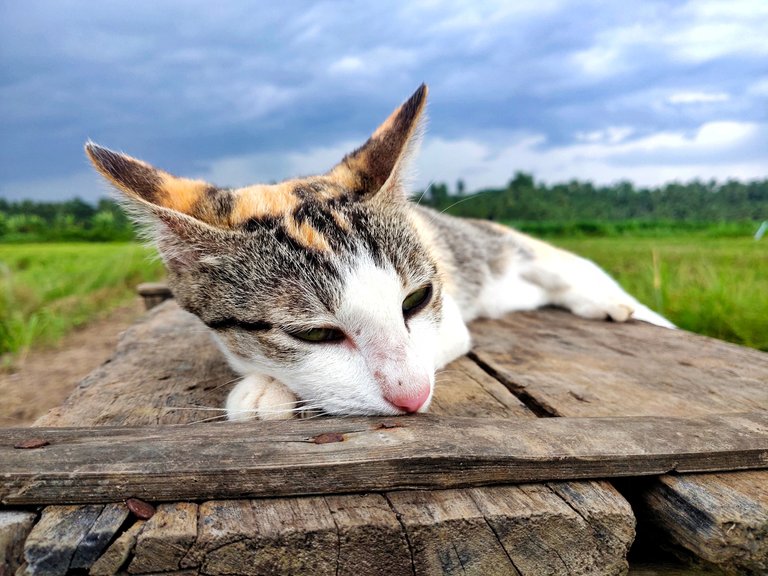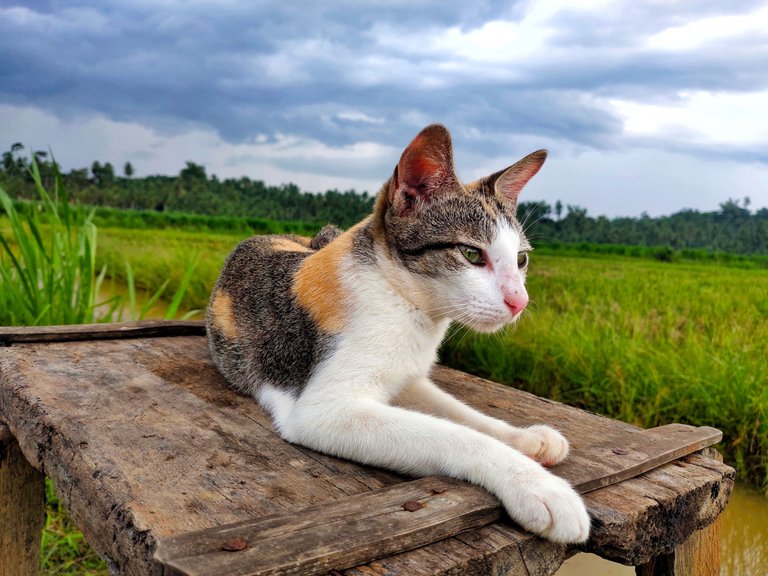 The results you see for yourself, these photos are very funny, I'm so happy to see it.
Then I picked it up and put it in its original place, once it was in its original place, this cat made the coolest style on me again. Look at the behavior of this cat is so adorable.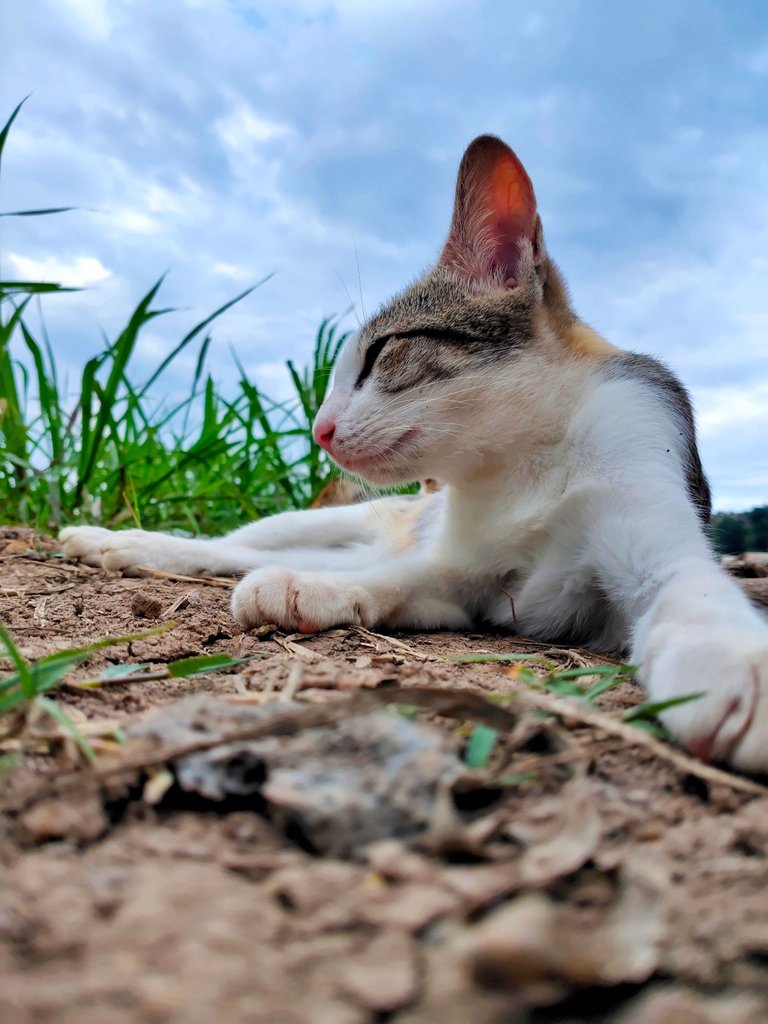 While I was photographing this cat, I looked back that this cat had a friend, out of nowhere and how did he know that I was with his friend. I think the cat was the first to call his friend to accompany me here, they are both very cute and very spoiled. I tried to play with them, tried to take pictures of them as my memories when I got home.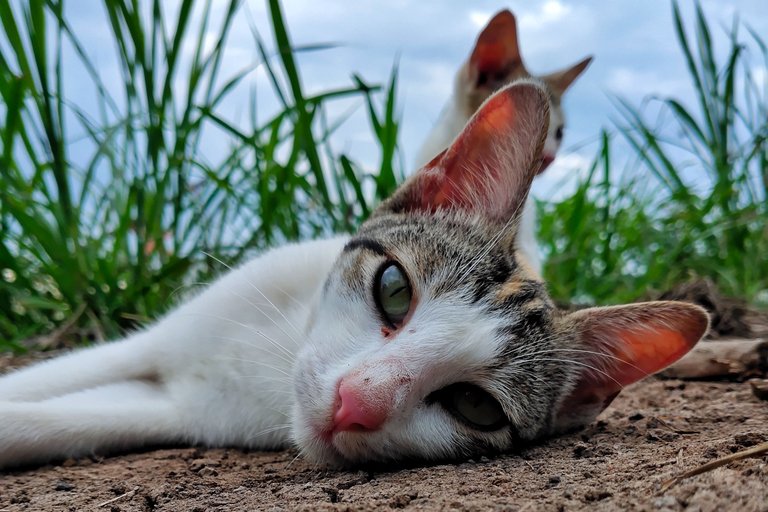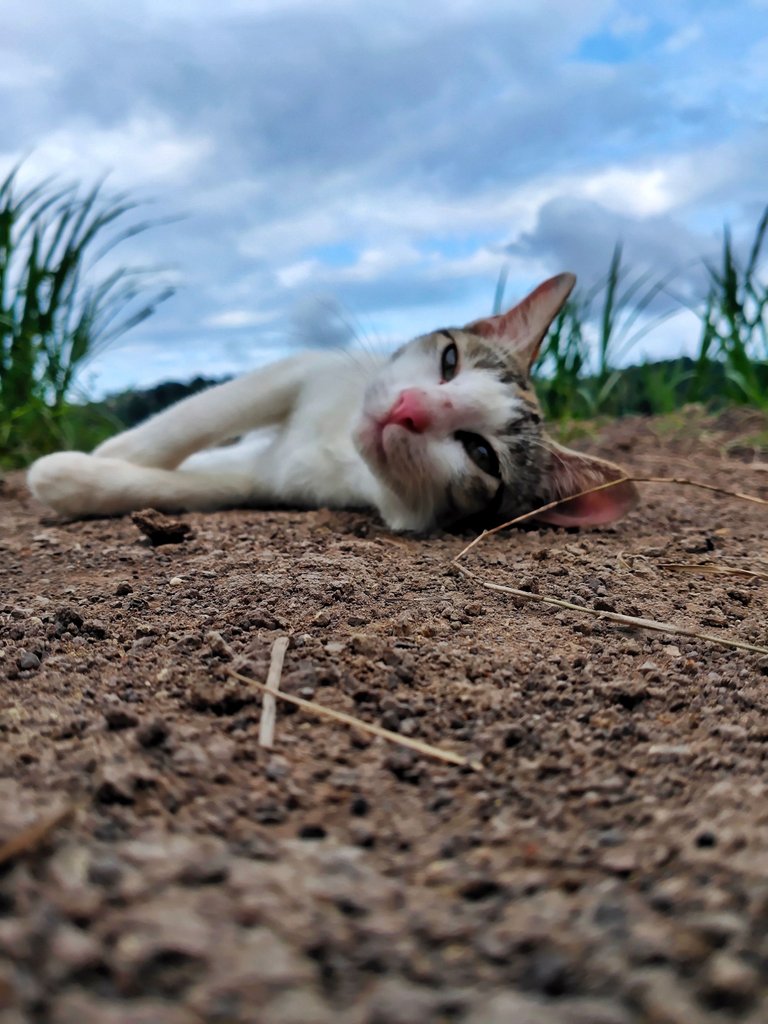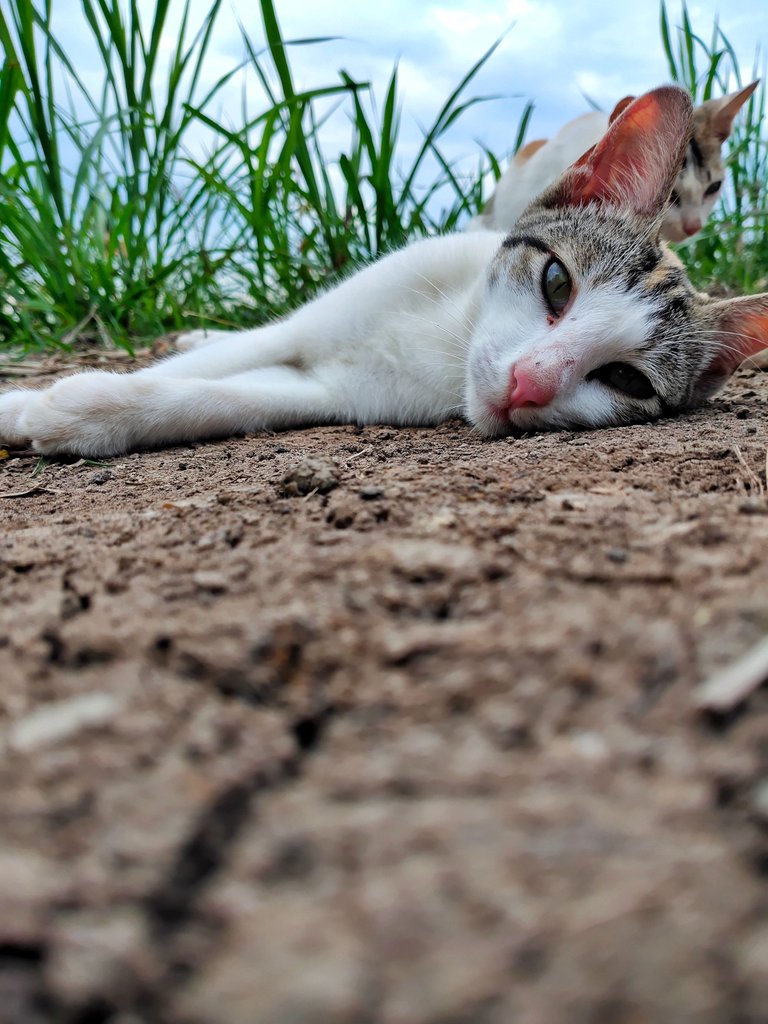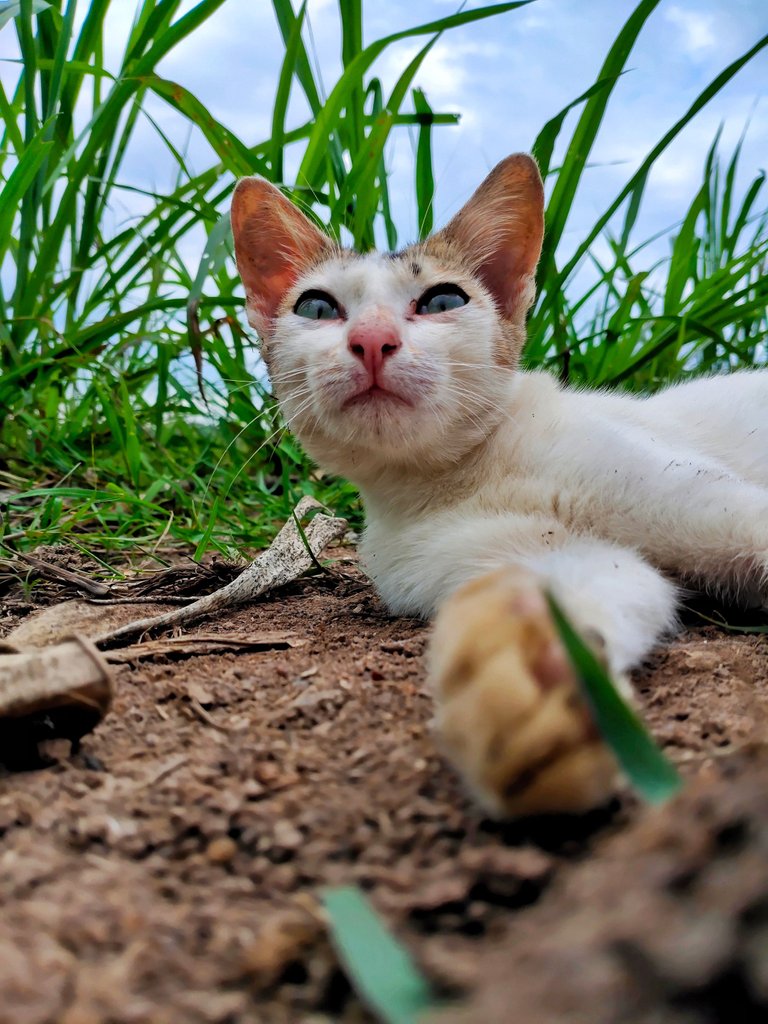 I'm sure some of the people here will like these photos, how not, this cat style is very cute.
This activity at the same time makes me more excited by the behavior of these creatures, I am very happy for their arrival. And as my farewell to them I tried to chat them to go home to them, I told him to leave with a wave of my hand. Then I resumed my work to review the construction again.
Thank you for your time here and reading my story today, I really appreciate it.
See you next time.