It's all about mood boosters, well-being, and seeking help this week. I wasn't going to miss this one so here goes :) My preferred #KISS question is the 4th one;
What do you believe are some of the reasons why people do not seek help when suffering from low mood or mental fatigue?
There are several reasons that easily come to mind and these depend on the individual, their family, friends, and society at large. The first reason being some people don't know that they have a problem. When they can't identify that, they don't see a need for a solution.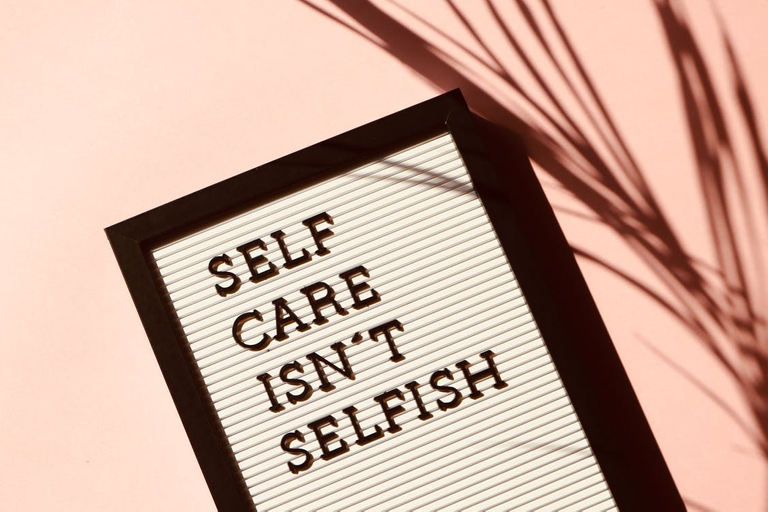 Madison Inouye - Pexels
It's quite okay to have low moods and wave it off because you know it'll pass. What's not okay is being mentally stressed for a prolonged period of time, exhibiting several mental illness symptoms and being unaware of your feelings.
I know it isn't easy for some people to identify it but self-awareness/mental health awareness needs to be practised, else, you lose yourself without really knowing how you got lost in the first place.
There are those who are aware that they're going through mental fatigue but tend to show themselves 'tough love'. This is common with most people where I come from. They refuse to acknowledge the problem that they're very well aware of.
Some might tag this as being strong or ignoring the problem till it goes away. Some others don't think it's important because they think the world keeps on moving without them and they have no time to waste because they have to adult.
Many people don't have the time to even destress because truly, they lead busy lives. They ignore the fact that mental exhaustion is a symptom of mental illness.
There's another set who never grew up in a space where they could easily express themselves and ask for help. They're usually the ones that can't comfortably discuss their problems with anyone because they think it's easier doing it all on their own.
They fear the vulnerability that comes with asking for help especially when the low moods and mental fatigue have escalated. Some lack understanding friends and family who are mentally aware and would be able to provide them with help rather than stigmatize them.
In the case of professional help, it is not easily accessible for many. Financial constraints also play a major role because mental health care is expensive and if you live in developing countries, you'd find it hard.
To deal with low moods and mental fatigue, I think it all comes down to first being self-aware and creating time for one's self to destress. I don't know how some people can cope working consistently with mental exhaustion anyway.
I feel a self-aware person would always want to seek help from someone they can trust so I'd always say, practice self-awareness first. You can't fix what you don't know is broken.
Thanks for reading! I invite @kemmyb to answer any of the #KISS questions that tickles her :)
---
---
Discord - wolfofnostreet#4939
Twitter - wolfofnostreet_