Hey Mac,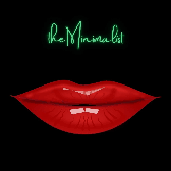 Thanks for your #KISS, I enjoyed it 😉
---
It is so thoughtful!
I could quote it all and comment on everything you've said because I concur with it all.
Indeed, minimalism should not be a particular look. When someone looks at me, they might know that I'm a minimalist...but persons who "know" me deep (very few) do.
Even now, if I lose it all in one night, I would be fine.
✊
I'm proud of myself for achieving this mindset.
I like what you hinted at about hobbies and minimalism. I do hope to make that a topic one week, because it was one of the dilemmas I paced downsizing to live on my narowboat, and I thought about how the two correlate.
I am always delighted to read your posts, I've check all the links, and actually remember reading some of them before.
Oh, and the hoarding in houses to show-off items, drives me bunkers.

lips sealed
speaking lips