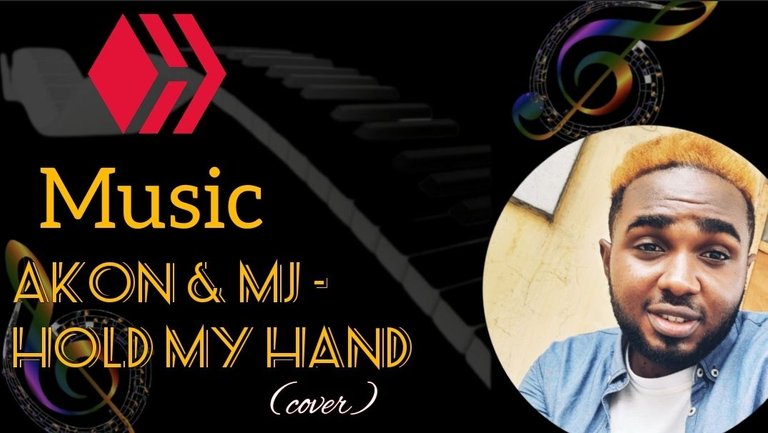 ENGLISH
Hello musicians and music lovers of Hive, hope you are doing okay and this post meets you well...... This is your friend Stefanovah and I'm here to share some music with you today.

I bring you today a love song titled hold my hand. Akon had once said in an interview that his dream as a musician was to sing with the legend Michael Jackson, and with this song his dream came to pass........ It feels good to be sharing music here in this community once again, I hope you like it.

Éspanol
Hola músicos y amantes de la música de Hive, espero que lo estéis haciendo bien y que este post os encuentre bien...... Este es tu amigo Stefan, y estoy aquí para compartir algo de música contigo hoy.

Hoy os traigo una canción de amor titulada hold my hand. Akon había dicho una vez en una entrevista que su sueño como músico era cantar con la leyenda Michael Jackson, y con esta canción su sueño se hizo realidad........ Se siente bien compartir música aquí en esta comunidad una vez más, espero que les guste.
Lyrics
Hold my hand
Baby I promise that I'll do
All I can
Things will get better if you just, hold my hand
Nothing can come between us if you just hold,
hold my, hold, hold my, hold, hold my hand.
Complete lyrics/Source

Letra
Toma mi mano
Nena, te prometo que lo haré
Todo lo que puedo
Las cosas mejorarán si me tomas de la mano
Nada puede interponerse entre nosotros si solo te aferras,
abrázame, abrázame, abrázame, abrázame, abrázame la mano.
Letra completa/Fuente



Backing Track [Source]
Here's the original version of the song I heard before Michael Jackson's death:

Artist: Michael Jackson ft. Akon
Released: 2010
Album: Michael