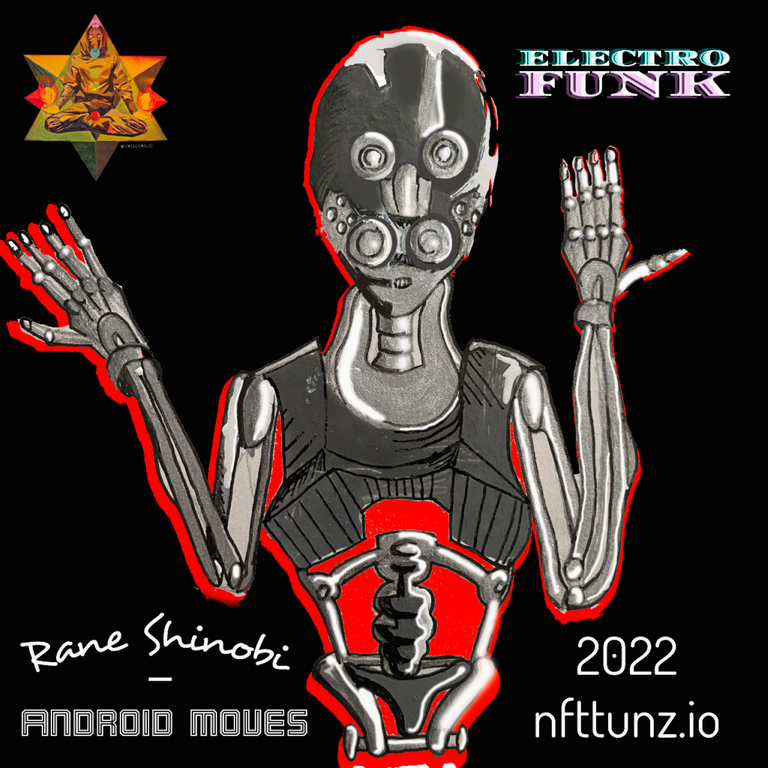 ---
We love new music at Tunz and listening to the diverse collection of artists that we are onboarding each week.
Check out this uber cool electro 80s vibe from @yangyanje which transported us straight back to a time when life seemed so much easier. No Internet, no mobile phones or laptops and paying for everything with the coins and notes in your pocket.
---
This is @yangyanje description and bio at TUNZ and what he says about this awesome new track!
Rane Shinobi - Android Moves
Minted on Nov 8th, 2022
Created by
creator
@YANGYANJE
creator
@YANGYANJE
Bio
Rane Shinobi - Switzerland
Made my first instrumental in 1995 and started using modular racks in 1997. Only bought my first Audio interface in 1999. All only because I wanted to actually record vocals over my own music.
---
Details
Growing up, listening to all those electronic disco sounds in the 80s, I used to borrow my neighbours Roland VP 330 vocoder in the mid 90s. Able to keep it for few months, it characterised and influenced me profoundly. Along with other synths and their sounds at the time, they'd never get out of my head and shaped these electrifying and arcane feelings that arise when they oscillate. Ever since then, I accumulated lots of analog racks and synths with specific sounds. These sounds enliven my soul with this mystic space that fills the room and conveys these nostalgic emotions. When I get the time and the mood, I connect them, select sounds from different analog modules and compose tracks to make music using various sequencers. The direction some of my composed music takes is Breaks, Funk, Electro, Disco... Android Moves was inspired by visits to the Mecca Lab at the ZWZ, Zurich, Switzerland in spring 2022.
---
Check it out now and grab one of only 30 editions available!
---
Thanks to all of you that are actively supporting music on Hive and beyond, and with the power of the blockchain, enabling musicians to thrive in this ever changing creative industry.