---
Happy Sunday to you all on hive Music Community. Being my first post in this community for the month of February, I wish to use this medium to wish you all a blessed month of February. It is actually my birth month and so whenever it is February, I am always extraordinarily happy. I just hope the month brings me and all of us many blessings.
It is my utmost pleasure to make an instrumental entry of the song 'Casting Crown' by the Nigerian artiste Nathaniel Bassey. It feels like I am doing too much cover of this man's song but it is just for the love I have for him and especially his productions. He inspires me a lot and if I decide in the future to dedicate full time to the music industry, he will be my model.
Why did I chose to present this song????
This is a question that a word count of 2k may not be sufficient to give a detailed explanation. But in order not to bore you, I will simply summarise.
Very many a time, I sit and the thought of God's saving act creeps into my mind to occupy my thinking domain. I get to think deeply some time till I become unconscious of my immediate environment.
It keeps marvelling me how someone would accept to die for another who is unworthy of such charity. And this goes also without a self interest. What do you think? Isn't that worth a deep act of conscious thought???
It is in appreciation to God that I decided to do a cover of this song 'Casting Crown'. It is a song of thanksgiving to a God who has been wonderful. With all attitude of gratefulness I come with this song to say thank You to God who has made all things the way they are and still leads us.
Dear friends, I enjoin you all to see reasons with me why we should worship this God with sincerity of heart and mind.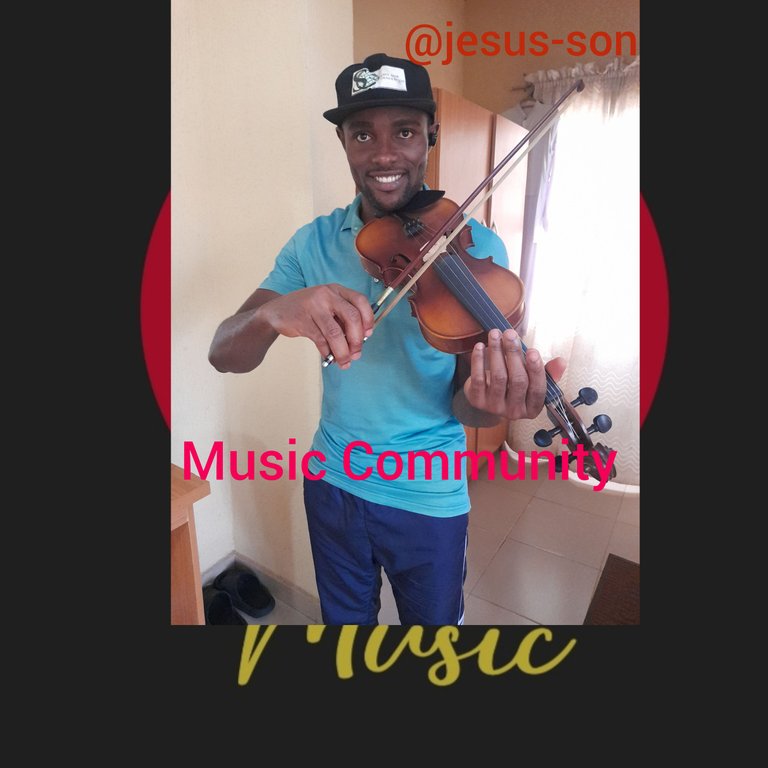 I think it is time for action and as such I rest my case here. Please join me and enjoy as I play my musical instruments.
Thank you so much for visiting my blog. God bless you real big.
Spanish
feliz domingo a todos en la comunidad musical de hive. Siendo mi primera publicación en esta comunidad para el mes de febrero, deseo usar este medio para desearles a todos un bendecido mes de febrero. De hecho, es el mes de mi nacimiento y, por lo tanto, cada vez que es febrero, siempre estoy extraordinariamente feliz. Solo espero que el mes me traiga a mí y a todos muchas bendiciones.
Es para mí un gran placer hacer una entrada instrumental de la canción 'Casting Crown' del artista nigeriano Nathaniel Bassey. Siento que estoy haciendo demasiadas versiones de la canción de este hombre, pero es solo por el amor que tengo por él y especialmente por sus producciones. Me inspira mucho y si en el futuro decido dedicarme a tiempo completo a la industria de la música, él será mi modelo.
¿Por qué elegí presentar esta canción????
Esta es una pregunta que un recuento de palabras de 2k puede no ser suficiente para dar una explicación detallada. Pero para no aburrirlos, simplemente resumiré.
Muchas veces, me siento y el pensamiento del acto salvador de Dios se cuela en mi mente para ocupar mi dominio de pensamiento. Llego a pensar profundamente un tiempo hasta que me vuelvo inconsciente de mi entorno inmediato.
No deja de maravillarme cómo alguien aceptaría morir por otro que no es digno de tanta caridad. Y esto va también sin un interés propio. ¿Qué opinas? ¿No vale eso un acto profundo de pensamiento consciente?
Es en agradecimiento a Dios que decidí hacer un cover de esta canción 'Casting Crown'. Es un canto de acción de gracias a un Dios que ha sido maravilloso. Con toda actitud de agradecimiento vengo con esta canción a decir gracias a Dios que ha hecho todas las cosas como son y aún nos guía.
Queridos amigos, les pido a todos que vean conmigo las razones por las que debemos adorar a este Dios con sinceridad de corazón y de mente.
Creo que es hora de actuar y, como tal, dejo mi caso aquí. Únase a mí y disfrute mientras toco mis instrumentos musicales.
Muchas gracias por visitar mi blog. Dios te bendiga en grande.
---
▶️ 3Speak