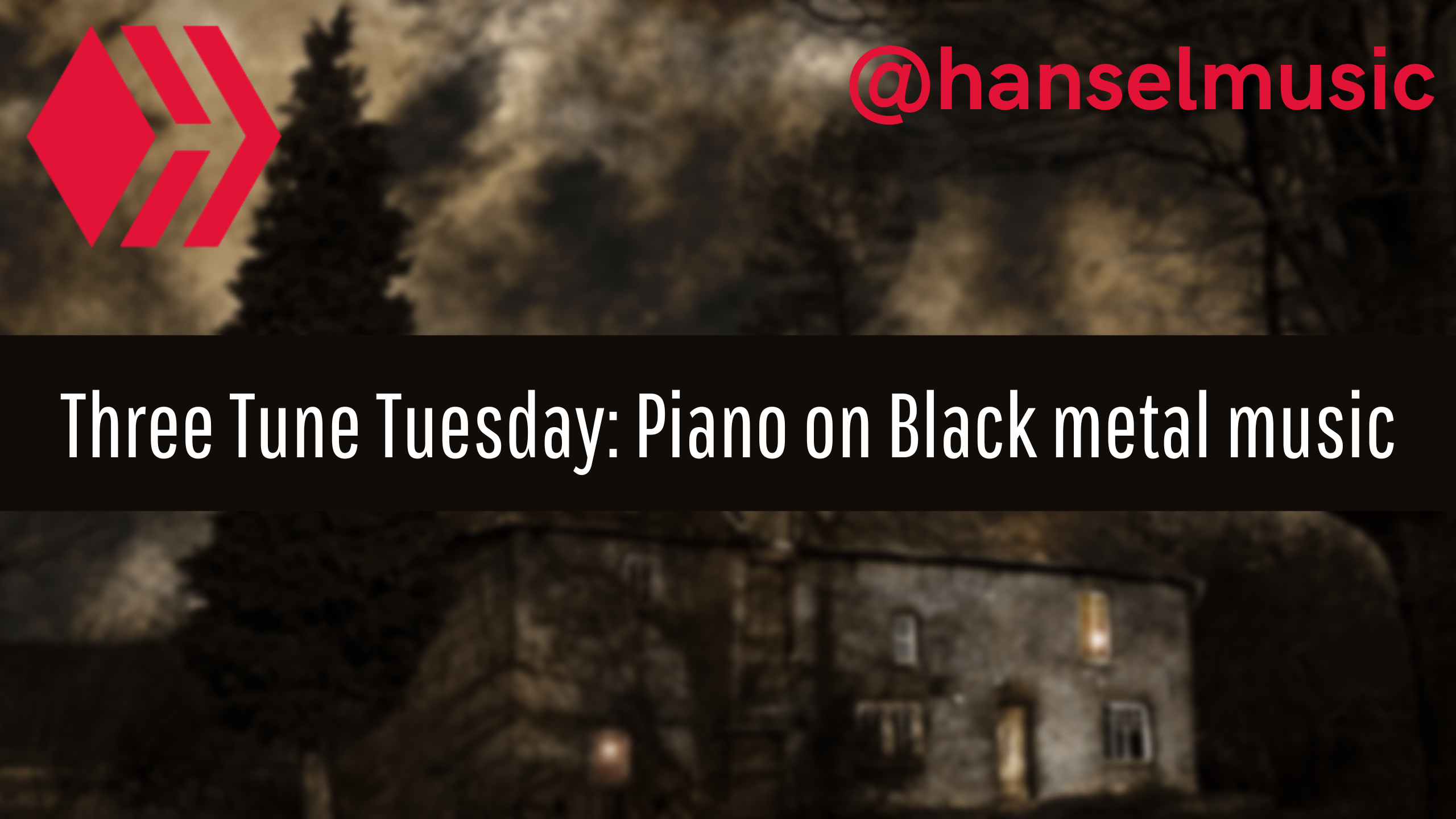 Hola una vez más. Que bueno que sea martes para compartir tres canciones esta nueva semana. Para esta ocasión comparto algo que quizá desconozcamos en el Black Metal, y son las canciones acústicas o en este caso, hechas en piano.
Es que es cierto que cuando pensamos en géneros tan extremos como este, lo último que viene a la mente es una canción hecha solo piano, pero esto es más común de los que podemos creer. Aquí van 3 canciones de Black Metal en Piano.
Hi! Now it's time to share three songs this new week. For this occasion I share something that perhaps we do not know in Black Metal, and these are acoustic songs or in this case, made on piano.
It is true that when we think of genres as extreme as this one, the last thing that comes to mind is a song made only by piano, but this is more common than we might think. Here are 3 Black Metal songs on Piano.

No Dreams Breed In Breathless Sleep - Dissection
Esta fue la primera canción que escuché de Black Metal en Piano y fue para mi una experiencia muy interesante. Nunca pensé escuchar estas melodías tan lindas en este género. Fue la primera canción que me aprendí de este género en piano y Dissection se convirtió en mi banda favorita de esta clase de música.
This was the first song I heard of Black Metal on Piano and it was a very interesting experience for me. I never thought to hear such beautiful melodies in this genre. It was the first song I learned in this genre on piano and Dissection became my favorite band in this kind of music.
A Departure In Solitude - Naglfar
Algo que si es característico de estos temas acústicos, es la oscuridad y/o tristeza que se escucha en sus notas. Esta canción no es la excepción. Se nota ese aire melancólico y frío del teclado y bueno uno se deja llevar por ese sentimiento al escucharla.
Something that is characteristic of these acoustic songs is the darkness and/or sadness that can be heard in their notes. This song is no exception. You can feel that melancholic and cold air of the keyboard and well one gets carried away by that feeling when listening to it.
Swordsman - Këkht Aräkh
Esta canción es nueva para mi, de hecho fue un suscriptor de mi canal quien me la recomendó. Me gustó y seguramente le estaré haciendo mi versión en piano para el canal. No conozco nada de este grupo pero me daré a la tarea de investigar más sobre su trabajo pronto.
This song is new to me, in fact it was a subscriber of my channel who recommended it to me. I liked it and I will surely be doing my piano version for the channel. I don't know anything about this group but I'll take on the task of researching more about their work soon.
Esto fue todo por hoy, gracias por dejarse llevar con los sonidos del piano en este género no tan común y que tiene joyas escondidas como estas. ¡Nos vemos en la próxima semana!
That was all for today, thanks for getting carried away with the sounds of the piano in this not so common genre and that has hidden gems like these. See you next week!