---
Hi Hive guys! Now I working on creating tracks for one mobile game, which creating by one of my friend developer. He ask me to do some lofi stuff for his game. Here we have chill and calm lofi hip hop backing track in F major with a warm Christmas atmosphere. This track not only good to listen but also improvise over this harmony on your music instrument!
Track contain next chord progression:
Fmajor Dm7 Gm C
Fmajor Dm11 Gm C
A little bit about process: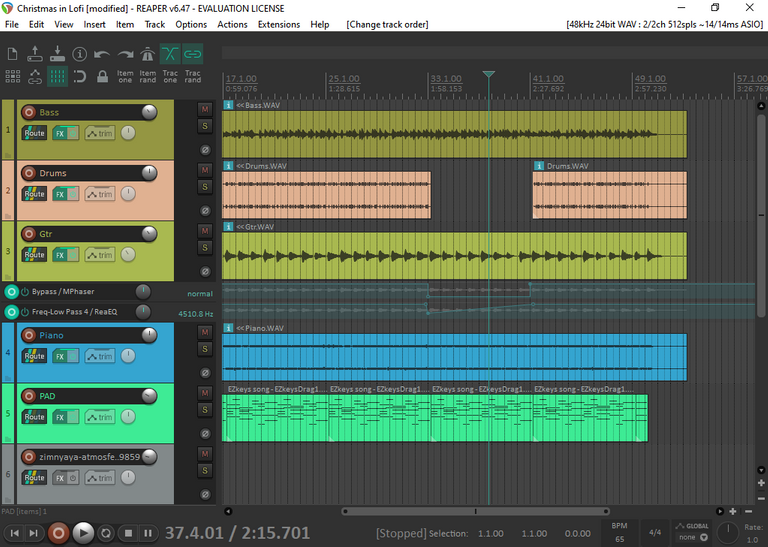 We have piano, bass, calm chill drums, guitar, pad, magic sounds, sample with bells and quotes from old movies.
Piano and pad create the main harmonic atmosphere. Guitar play one chord per bar also for harmonic function.
Interesting work a did with bell sample. When I working with samples, my fantasy have not borders and we get something new what do not similiar with original source. Free samples I download from https://samplefocus.com/.

Here you see aleredy glued melody. But I slice original sample by pieces, transform it by speed, by pitch and do with that whatever I want to get my own sound. And I do it with simple standart tools of Reaper soft.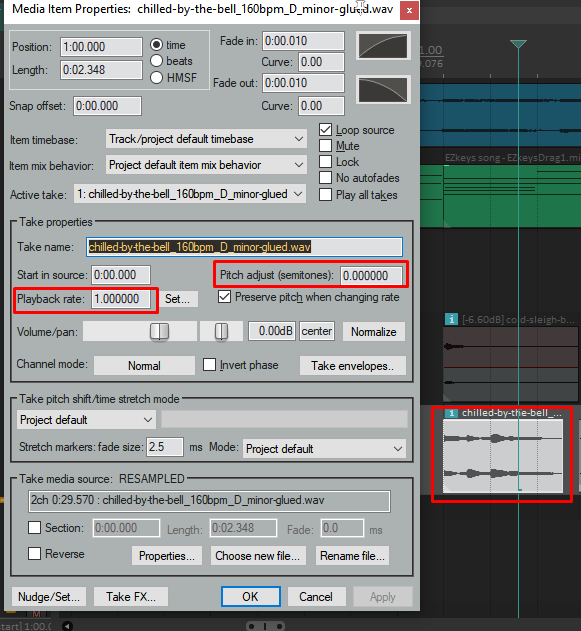 You just cut a little piece of sample and click on piece of track and change settings of speed and pitch.
If you have a questions and want know something about lofi production, ask in the comments!
Chill, Have fun and have a nice day!
ALSO: 😎 Welcome to Patreon: patreon.com/ImprovizBackingTrack
🤩 Subscribe and get access to download all of my backing tracks! 🎸
When you subscribe to patreon, you can download my backing tracks in high WAV quality.
---
▶️ 3Speak