Hi Hive!
I want to try something new and create one chord ambient backing track in Cm. I chose the Cm9 chord, which has a dark, mystic atmosphere and adds rain sound that I recorded in stereo on a Shure SM57 mix.
So enjoy this dark drone ambient jam. You can use it for improvisations with c minor scales or just like music for sleep)
Process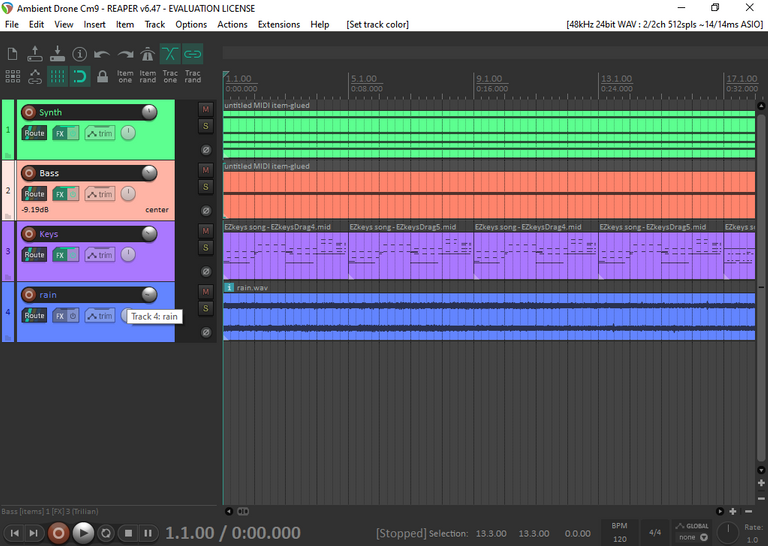 The track is built on 4 tracks.
Synth is the foundation.
The synth hits a C minor 9 chord.
I created this sound myself using the free synthesizer Vital.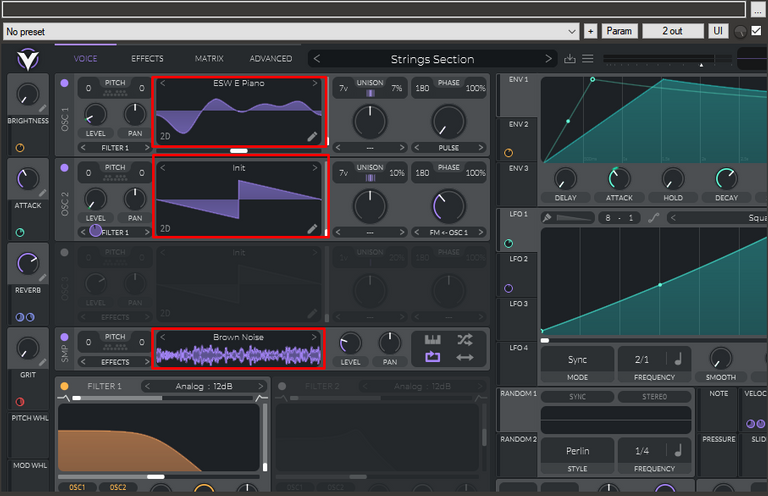 I mixed two oscillators. Soft and sharper. I also added brown noise to it all. And make a soft attack.
Then I did warm synth bass with Trillian VST.
Keys which play arpeggio in Cm9.
And my rain sample.
It seems simple, but it actually took me a long time to create these sounds by turning the synthesizer parameter knobs)