Hi guys! Meet my new backing track in the meditative chill-out style!
This track was written in E minor key. Perfect with guitar, harp, and ethnic instruments.
About process and instruments: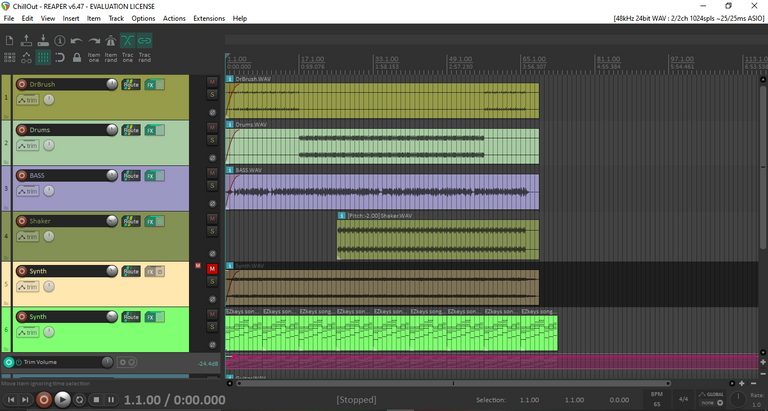 The basis for this track was the sound of rain and a dreamy synth.
I used a rain sound sample with distant thunder to immerse the listener in a certain atmosphere.
As a synthesizer I used my favorite Vital: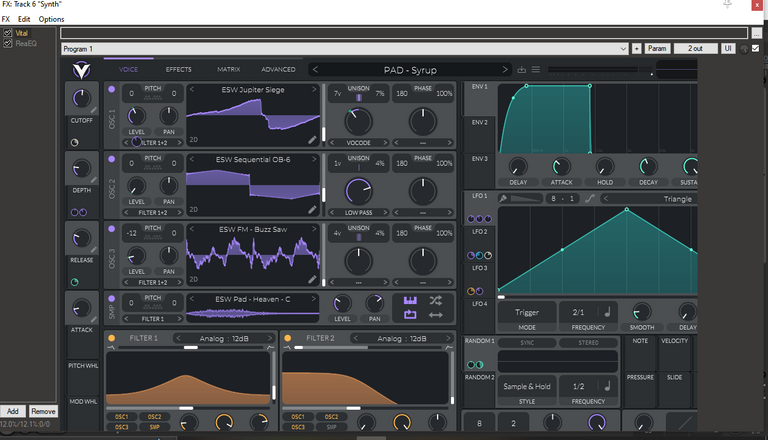 To the sound, reminiscent of strings, I added a heavenly backing. In general, I mixed the sound the way I like it. I usually focus not on the parameters, but on how pleasant it is for the ears.
Drum sections:
I have two types of drums.
First, it is jazz brushes, and another, its dreamy drums with long snare,
Atmosphere:
For the atmosphere, I use a sample of water drops in the cave.
For the samples I recommend using this site: https://samplefocus.com/
So as you see, it's not a big amount of instruments, but a good interesting track. Most important in this music is to create a good atmosphere.
Enjoy!