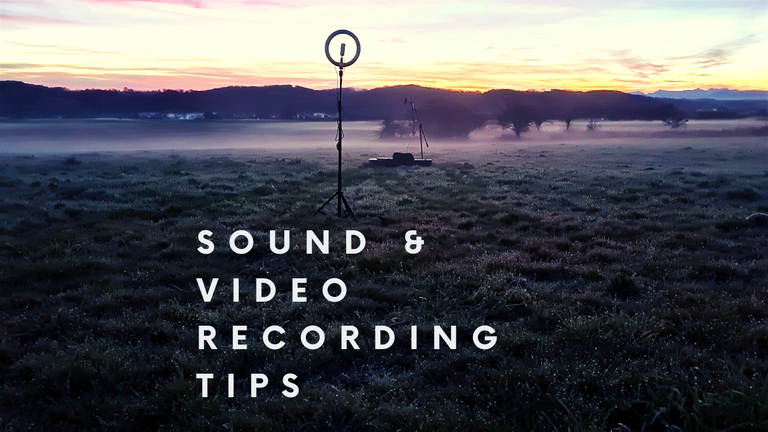 The Music community on Hive is more vibrant than ever, we are having newcomers daily, which makes our community even more diverse and interesting! This is great, I can't wait to watch more videos from amazing artists and aspiring musicians!
The most common question I get, at least once per video, is "how do you get such a clean sound". Shout out to @jaydr for raising the question once more. I've thought of it, and decided to give you all a few tips on how to up your game!
1 - Sound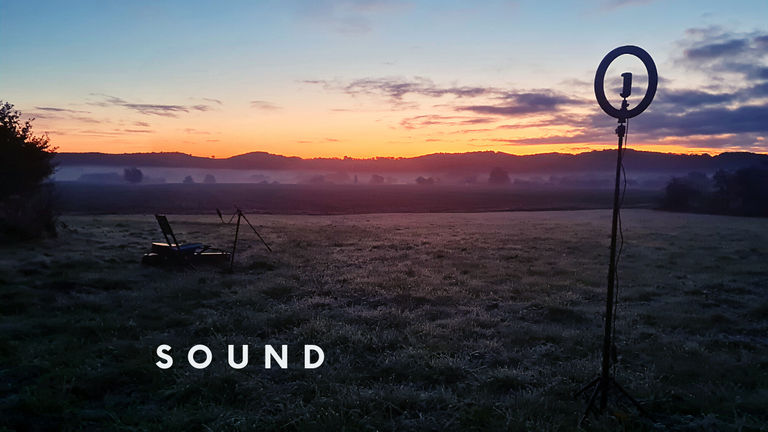 I won't get too much into the details on the ideal distance between you and the mic, or how not to make sure you don't saturate, instead let's talk about how to get the cleanest, most efficient sound.
I often use open source software to record, my favorite is: Audacity but there are many other good software on the market, or Digital Audio Workstation like Cubase, FL Studio, or Ableton.

Mic: If you have a laptop, I advise you to go for a USB condenser mic, in that case you don't need to invest in an external sound card, XLR cables, and it will also limit the amount of white noise created by the electricity current. You can find the one I am using for 50 bucks online.

Computer: Now I've learnt the hard way, and I apologize to all the sound engineers I've worked with in the past (in particular @d-vine haha) for having given sub par takes, I've recorded my second album, and several of my favorite featuring on a pc that was quite loud, very powerful though, but with a massive fan making a huge noise, and it was always a mission to edit the white noise from it.
Truth is, a laptop, even a cheap one, will do the trick to record. You don't need a state of the art one, but I would still suggest to get a newer one, as they are much more compact and less noisy.
Those condenser microphone are very sensitive, so you might even hear the fan if you don't position the microphone away from the laptop.

External sounds: This one is just logical, you want to stay away from any distracting sounds, children, road, kitchen, unless it's wanted to add an ambiance, like playing next to a river, on the beach, or next to a crackling fire.
If you don't have a microphone, nor a laptop and just record with your phone, I still will suggest to invest in a selfie ring which are super practical, and allow you to position the camera as you will.
Understand that the room will also play a role in the sound recording if you are using the phone microphone, and in that case you need to position your phone closer to you, and make sure that there isn't anything standing between you and the phone, once again logic but worth mentioning. The room size, the amount of furniture, having a carpet, will affect the reverberation of the sound, and the resonance too, everything is important.

Electricity: That's why I prefer using a USB condenser with a laptop, that I keep full charged, but not charging, to avoid as much current as possible, as it creates white noise.
If you decide to go the full out "live set up" route, with a mixing desk, a SM58 mic, an amp, and record the "audio out" of your mixing desk, all this equipment creates an electrical charge, which will produce white noise. Less is more in sound recording.
2 - Video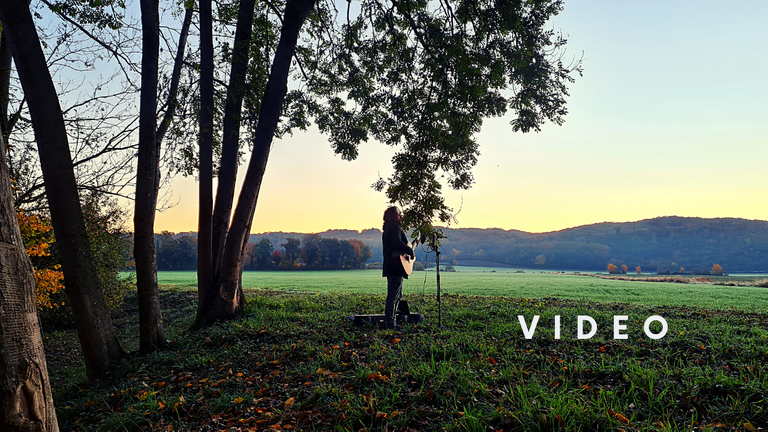 I am not going to get into investing a real camera, if you can that's great, but it's not even on my priority list right now, so any phone will do the trick.
Front camera phone: Always use the front camera, which mean you cannot see yourself, make sure not to stare at the camera too much neither, unless it's on purpose haha.
The front camera of a phone has always more megapixel that the one that people use for selfies, every details matter when you are recording a video.
Always make sure that you are using the right aspect ratio, most phone can increase the resolution if you are set up in 16:9 ratio, and make sure your resolution is at least 1920x1080.

Change backdrops: This one is very often overlooked, and it's a shame. Make sure that you don't always stand at the same spot when making your videos, and change backdrops if you can. Try different rooms around where you live, or try outside, on your balcony, in the garden, at a friend place, the possibilities are endless.
By doing so, you will make sure you are breaking away from monotony, if all your videos look very similar, people won't know which one to click on because they're all the same in the eye of the audience.

Make sure it's pretty: That's a tough one because it's subjective, but if you are recording a video, make sure that things around you are more or less neat (unless it's messy on purpose haha to create an atmosphere), use your country to your advantage, every places have their perks, their styles, their own uniqueness.

Lighting: It's always preferable to record during the day, this is the best way to get a natural lighting. I have become a specialist of the "Golden Hour", dawn or dusk. I just love the colors it creates, but if you want to record indoor, you can use the selfie ring I was mentioning earlier, but I would even suggest to add a few extra lights, the brighter the better.
3 - Video Editing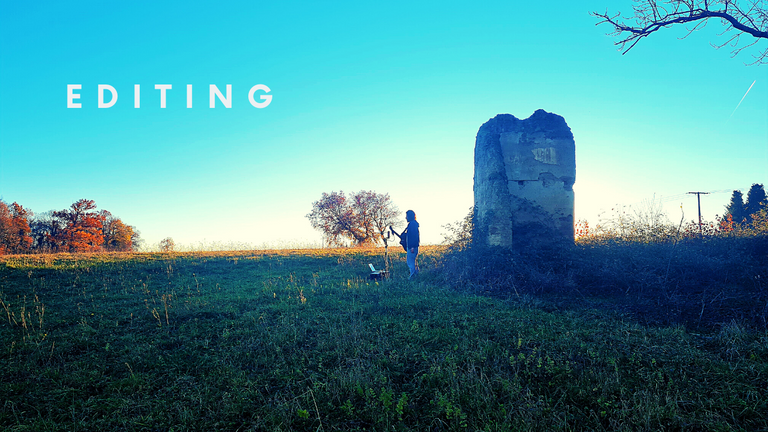 The same as for the audio recording software, I go the open source way for video editing: Shotcut. I use it to edit all my videos, it has a wide variety of tools, and is quite user friendly. Don't expect it to be as seamless as Adobe Premiere, but it will do the trick if you don't want to spend a dime.
When it's time to export your video, don't hesitate to pick the highest quality possible (in advanced/quality/best), even if the rendering takes 2 hours, you won't be disappointed with the result.
If you are using 3speak, as the servers can be sometimes a bit slow (at least for me) compared to Youtube, (which is totally normal, as we can't compare the bandwidth capacity), you can always render a lighter version under 1Gb. Also, as for now 3speak reencode 4k videos into 1080p, I would suggest to not even bother with 4k unless you are adding a Youtube link.
4 - Performance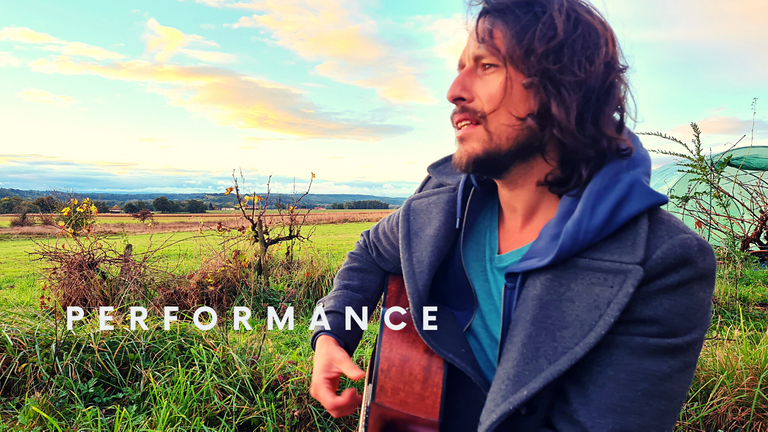 No Lyric: This one, is the difference between a pro and an amateur musician. You think people can't see that you are reading the lyrics, but they can. Most importantly, the attention that you spend reading, could spent playing music, and adding some performance value.
Know your lyrics by heart, or don't play the song! I know it takes time to learn a song, but it will be all worth it.
Know your chords: The same way you should know your lyrics, know your chord progression, know your bridge, don't strum the guitar half confident, because the audience can sense that you aren't confident with your playing. I would suggest to always play the song a few times, without even singing, so you don't need to look at the chord progression anymore.
Do a few takes and keep the best one, again the first take isn't always the best, and you'd be surprised how many second take are just more relaxed. If you are worried about the space it takes, once you're sure about which version you prefer, delete the other one.
Take your time to know the song. If it means you will not record today, wait until you know the song by heart, as if you were about to go on stage.
5 - Thumbnail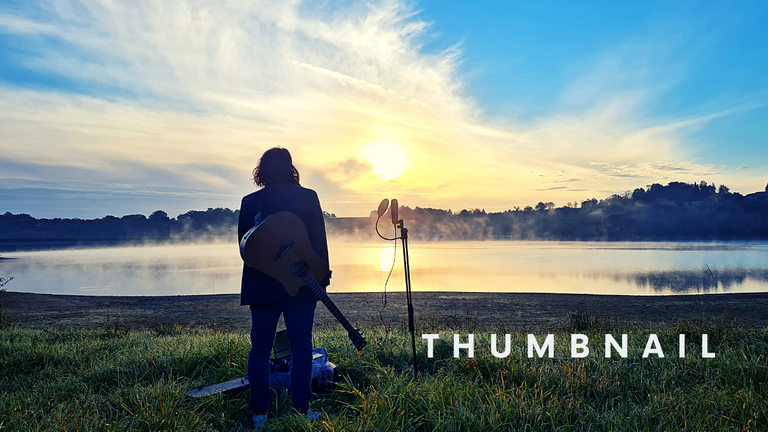 Don't use the same one all the time, you might think "this is genius" but you're audience will get bored very quickly. The same way, if you use a different picture every time but you're pouting the exact same way, using the same backdrop, you're making sure people will skip your video. I know it's a hard pill to swallow, but it doesn't matter you can't develop your own style of thumbnail, it's also a part of the creative process in some ways.
Don't use a picture from the video with a screen capture, but make a real picture with the front camera, using a 10 seconds timer. Take a few shots, to have a choice.
Use a thumbnail maker website like https://www.canva.com/ to make better looking thumbnail, don't hesitate to play around with the typo, the effects, the filters, etc... Have fun with it!
6 - Tell a Story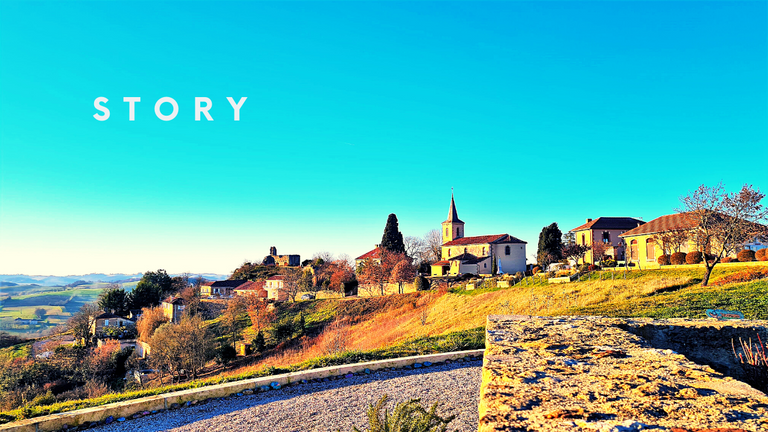 This one is quite open to interpretation, but some people will enjoy the video, and others won't even click on it, and tell you "good job" in the comment section (which is better than nothing!!!), you also have to entertain the people that just want to read something, and for this, it's important to at least write 200 words, even if it's just to talk about your day and what the song means to you. Some of us started to ask a question at the end of the post, to create engagement but it's not always necessary.
That's all for today, let me know if you have any questions! 😉