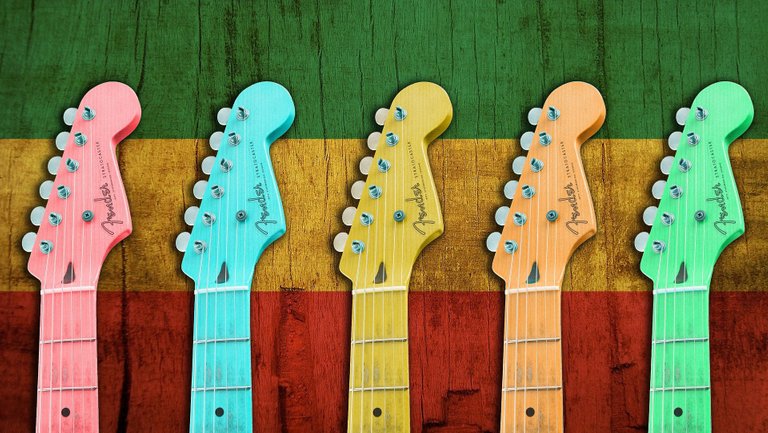 Image by timoteoestudos in Pixabay
Hello, Hivers and Music lovers!
Today is three tunes Tuesday, the day of the week to share some music on Hive, discover new beats and songs, or listen to some old tunes. And all thanks to #ttt or #threetunetuesday initiated by @ablaze.
I don't know about you, but it often happens to me that during the week when I listen to music, and I'm thinking if what I'm listening to could be shared the following Tuesday. And that happened to me over the last weekend.
I went out with my husband on Saturday night for a few beers. We were listening to one of his playlists on the car radio when a song popped in, and I immediately thought, how come I haven't shared this before on #ttt?
But before we get into the tunes, let me give a little background for those of you who are not familiar with #threetunetuesday. In the words of @ablaze, who started the initiative
The jist is as follows
Every Tuesday I'm going to share 3 songs which I like to listen to and I invite your feedback in the comments below. Better still, why not have a blast of your own Three Tune Tuesday and mention me in the post and I'll come and find the post and upvote it. If you could also use #ttt or #threetunetuesday tags that would be great. It'll be a sweet way for us all to discover new music. You'll also be in with a chance of winning the prize - more on that later.
You can find out more at ablaze's post for this Tuesday with his recommendations for this week, the #71.
I discovered this group not long ago. Although their origins go back to the 50s, along the way, they have undergone several changes. They are called The Jolly Boys, and they are from Port Antonio, Jamaica.
The story of how the original band originated is very interesting as some of the members used to play in the late 40s at parties that actor Errol Flynn used to organize at a property he owned in Jamaica which was attended by lots of celebrities.
The Jolly Boys are a mento band from Port Antonio, Jamaica. It was formed in 1945 and had great commercial success in the late 1980s and 1990s among reggae and world music fans. They released a new album in 2010 Great Expectation and are currently the house band at GeeJam, a hotel in Port Antonio. Source
The songs I'll share here are from an album they released in 2010 called Great Expectation, with Mento-style covers of some rock classics. Mento is a style of Jamaican folk that has influenced rhythms such as reggae and ska.
I hope you'll enjoy them!
Tune 1 - The Jolly Boys - Perfect Day
The first song I chose to share is the Jolly Boys version of Lou Reed's classic Perfect Day.
Tune 2 - The Jolly Boys - The Passenger
The next one is their cover of The Passenger, original by Iggy Pop.
Tune 3 - The Jolly Boys - Rehab
And I close with the Jolly Boys' cover of Rehab by the ever-remembered Amy Winehouse.
This is all for today.
Thank you very much for reading!
Enjoy the music, enjoy life!
All writing are my own unless otherwise stated
Image credit on the caption
The YouTube videos shared are not owned by me. I am just sharing them to enjoy and share the music
© CoquiCoin
October 4, 2022