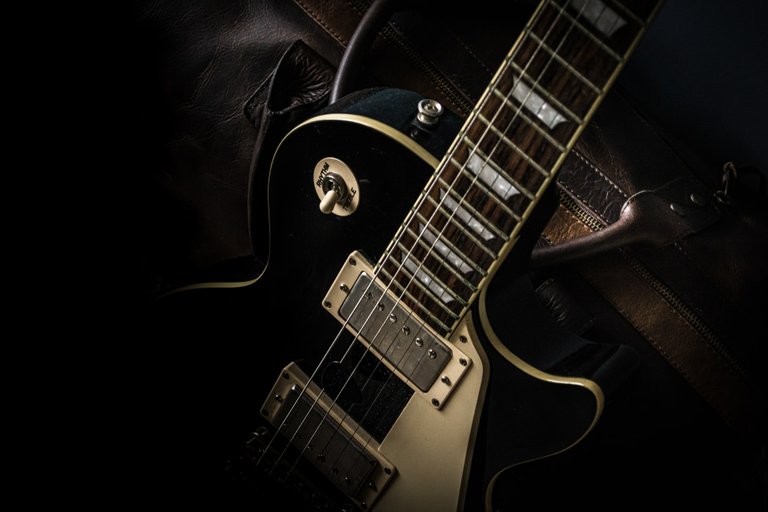 Photo by Tyler Clemmensen on Unsplash
---
Hello Hivers and music lovers!
Yay!!! It's Tuesday, and Tuesdays are musicals at Hive. It's a day to discover new tunes, to listen to some that we haven't listened to for a long time, or to share some of our favourite songs, those that no matter how many years go by, we keep listening to over and over again. And all thanks to the great #threetunetuesday or #ttt initiative hosted by @ablaze.
And what is it the #ttt about? In the words of Ablaze:
The jist is as follows
Every Tuesday I'm going to share 3 songs which I like to listen to and I invite your feedback in the comments below. Better still, why not have a blast of your own Three Tune Tuesday and mention me in the post and I'll come and find the post and upvote it. If you could also use #ttt or #threetunetuesday tags that would be great. It'll be a sweet way for us all to discover new music. You'll also be in with a chance of winning the prize - more on that later.
You can find out more in ablaze's post for this Tuesday along with his recommendations for week 57.
My recommendation includes three well-known singers, but a single guitarist who plays with them. And he is none other than the great Carlos Santana. Guitarist of Mexican origin, considered among the best of his time. If you ask me when I started listening to him, I don't have an answer. I think I've been listening to Carlos Santana all my life. And I know my friend @fionasfavourites will enjoy these tunes.
Santana has done a lot of collaborations with artists during his career. Here's my selection of them for the #ttt.
Tune No.1 - La Flaca - Carlos Santana with Juanes
La Flaca is a song by the Mexican band Jarabe de Palo and although I like the original version. The version performed by the Colombian singer Juanes with Santana's guitar is so wonderful.
"Ven pa′ acá nena traeme tu huesos"
Tune No.2 - Corazón espinado - Carlos Santana with Maná
Corazón espinado is a collaboration between Santana and Mexican rock band, Maná. The song was written and is performed by Fher Olvera, vocalist of Maná.
Tune No.3 - Smooth - Carlos Santana with Rob Thomas
In this song, Carlos Santana is accompanied by the vocalist of the band Matchbox Twenty, Rob Thomas. Smooth is one of the most famous songs of Santana's career. And it is part of the album Supernatural.
Bonus tune - Oye cómo va - Carlos Santana
Oye cómo va is a mambo from the 60s by Puerto Rican-origin musician Tito Puente. Santana's version of the song is in the Latin rock vein and was a big hit. I can't count the number of times I've danced to this song.
This is all for today.
Thank you very much for reading!
Enjoy the music, enjoy life!
All writing are my own unless otherwise stated
Image credit on the caption
The YouTube videos shared are not owned by me. I am just sharing them to enjoy and share the music
© CoquiCoin
June 28, 2022