---
"Whiskey in the Jar"
Metallica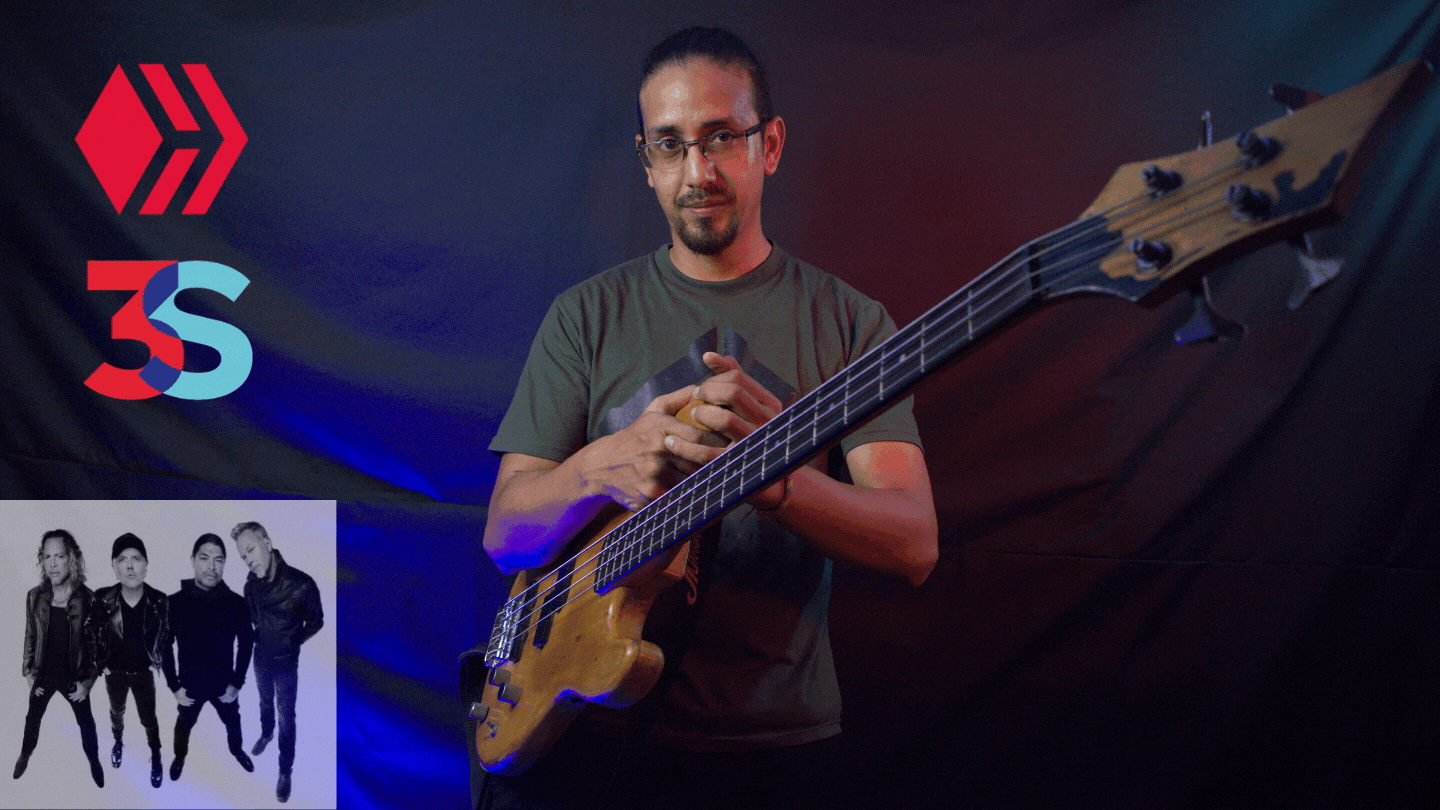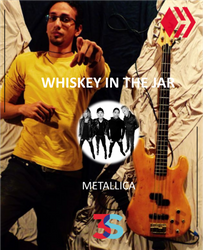 Howdy, hivers. One of the most prestigious bands of all times is a trash metal band called "Metallica" an American band that since the 80's has been part of a guild of legendary bands that even in these times continue to create music and continue to give extraordinary concerts. This band created by Lars Ulrich and James Hetfield, famous for its unique style and the power of one of the most characteristic voices of rock, the voice of Hetfield. At the beginning within its ranks was Dave Mustaing, who, because of his behavior and excesses,
was fired from the band to then form his own band and over the years they returned to play together in a legendary meeting where Metallica, Megadeath and Anthrax would participate. Many have been the successes of this band that over the years harvested an incredible amount of hits and one of them is the theme that I bring you today in a bass cover. [
https://es.wikipedia.org/wiki/Metallica
]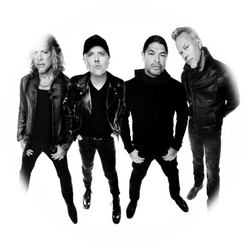 Image Source//Fuente de la Imagen
Que tal, hivers. Una de las bandas de mayor trayectoria y prestigio de todos los tiempos es una banda de trash metal llamada "Metallica" una banda norteamericana que desde los años 80´s ha formado parte de un gremio de bandas legendarias que aun en estos tiempos siguen creando música y siguen dando conciertos extraordinarios. Esta banda creada por Lars Ulrich y James Hetfield, famosa por su estilo único y el poder de una de las voces más características de rock, la vos de Hetfield. En principio dentro de sus filas se encontraba Dave Mustaing, que, por su comportamiento y excesos, fue despedido de la banda para luego formar la suya propia y que con los años volvieron a tocar juntos en un encuentro legendario donde participarían Metallica, Megadeath y Antrax. Muchos han sido los éxitos de esta banda que a lo largo de los años cosecharon una increíble cantidad de éxitos y uno de ellos es el tema que les traigo hoy en un cover de bajo. [

https://es.wikipedia.org/wiki/Metallica

]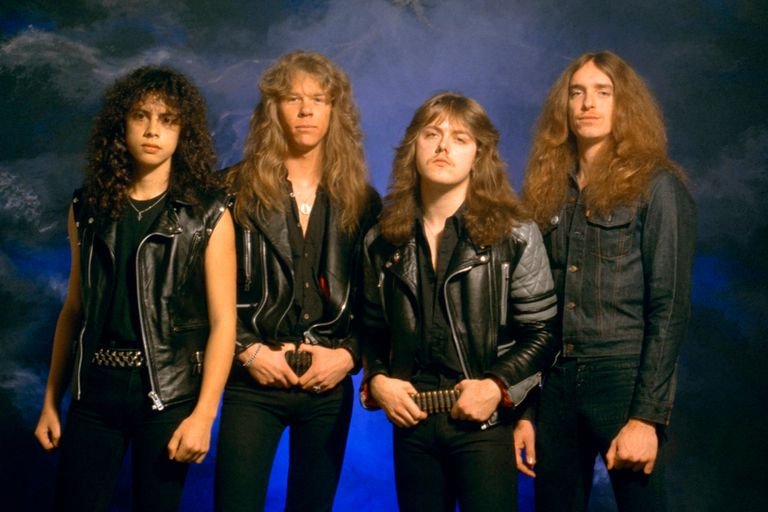 Image Source//Fuente de la Imagen

"Whiskey in the jar" is one of the most covered songs and to the surprise of many, it is not a song of this band but their version could transcend in many aspects, for its sound quality and style.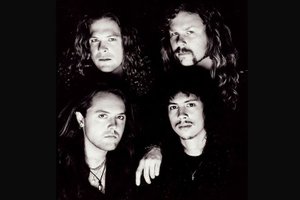 Image Source//Fuente de la Imagen
"Whiskey in the jar" esuna de las canciones más versionadas y para sorpresa de muchos, no es una canción de esta banda pero que su versión pudo trascender en muchos aspectos, por su calidad sonora y estilo.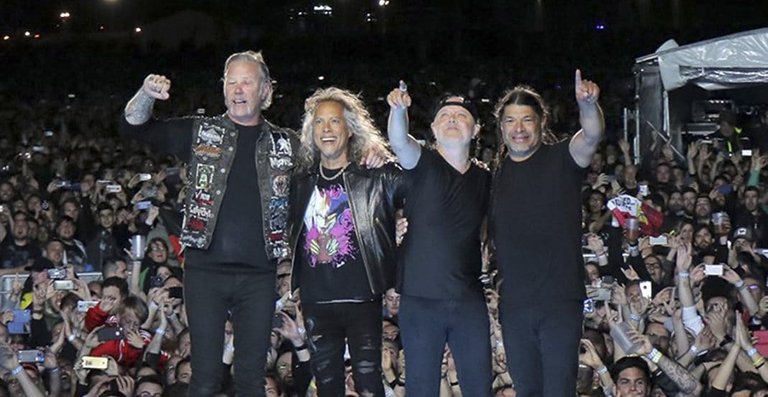 Metallica
Image Source//Fuente de la Imagen
Whiskey in the Jar - Metallica(Bass cover)

As I was goin' over
The Cork and Kerry Mountains
I saw Captain Farrell
And his money, he was countin'
I first produced my pistol
And then produced my rapier
I said, "Stand and deliver or the devil he may take ya"
I took all of his money
And it was a pretty penny
I took all of his money,
Yeah, and I brought it home to Molly
She swore that she loved me,
No, never would she leave me
But the devil take that woman,
Yeah, for you know she tricked me easy
Musha rain dum a doo, dum a da
Whack for my daddy, oh
Whack for my daddy, oh
There's whiskey in the jar, oh
Being drunk and weary
I went to Molly's chamber
Takin' Molly with me
But I never knew the danger
For about six or maybe seven,
Yeah, in walked Captain Farrell
I jumped up, fired my pistols
And I shot him with both barrels
Yeah, musha rain dum a doo, dum a da, ha, yeah
Whack for my daddy, oh
Whack for my daddy, oh
There's whiskey in the jar, oh
Yeah, whiskey, yo, whiskey
Oh, oh, yeah
Oh, oh, yeah
Now some men like a fishin'
But some men like the fowlin'
Some men like to hear,
To hear the cannonball roarin'
Me, I like sleepin',
'Specially in my Molly's chamber
But here I am in prison,
Here I am with a ball and chain, yeah
Musha rain dum a doo, dum a da, heh, heh
Whack for my daddy, oh
Whack for my daddy, oh
There's whiskey in the jar, oh, yeah
Whiskey in the jar, oh
Musha rain dum a doo, dum a da
Musha rain dum a doo, dum a da, hey
Musha rain dum a doo, dum a da
Musha rain dum a doo, dum a da, yeah
composers: Brian Michael Downey / Eric Bell / Philip Parris Lynott
---
Thanks for watching and see you next video
ver y hasta un próximo vídeo

---
▶️ 3Speak