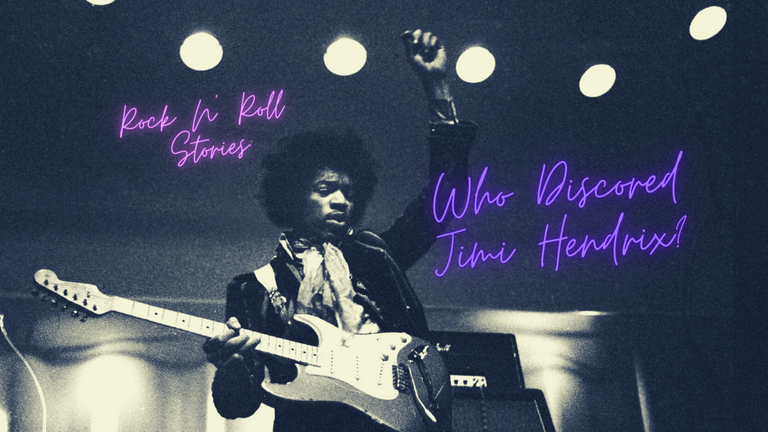 I've always liked good stories. Telling them and hearing them. What fascinates me the most are the urban legends style stories, those ones which you can't absolutely tell if they are true or not.
The most interesting stories like that are of course found in the crazy world of rock n' roll. This one I heard just today when listening to a radio show about the guitar legend, Jimi Hendrix.
---
In the midst of the '60s, The Rolling Stones went on their American tour. Their manager had declared that this was going to be a 'no wifes, no girlfriends' -tour. Linda Keith, a British supermodel, who was also Keith Richards' girlfriend back then used her own money to travel to the US to be close to her boyfriend.
In New York, Linda felt bored at the jet-set nightclubs and decided to look for something different. Being a blues fan she and her friends went to a blues club in the Greenwich Village where a group called Curtis Knight and the Squires were playing. Their solo guitarist was none other than the then-unknown Jimi Hendrix who used the name Jimmy James at the time.
Fashionable Linda didn't think much of Hendrix's appearance. According to her, Jimi was wearing a Hawaiian shirt and trousers that looked too short and had a haircut that was outdated. But oh boy, could he play.
Linda and Jimi became friends and Linda asked him why he didn't sing while playing. Jimi told her that he didn't think that his voice was good enough, to which Linda replied, "Have you heard Bob Dylan sing? If they let him sing, you should sing too".
According to the story, back then Hendrix was a newbie to the swinging sixties rock n' roll scene. One time Linda had LSD with her and asked if Jimi would like to drop some acid. Jimi thanked her politely but said no and added that he was interested to try LSD instead.
Linda Keith was at the core of the rock scene and used her connections to get a name for Hendrix. Later on, Jimi Hendrix moved to London and Linda Keith took the credit for discovering the guitar legend.
---
This was Linda's story but after I had written it down I started googling for more information. I found out that the former The Animals member, music producer Chas Chandler also discovered Hendrix at the night club with the Curtis Knight and the Squires band. Chandler invited Jimi to London with him and would later become his manager.
So which story is true? Or could they both be true? Does it even matter if the story is good? Sometimes I hate this age of search engines. Before that, so many good stories and urban legends had a longer life span. Kinda regret googling for more. Still, I want to believe in that Linda Keith's story.
Thank you for reading!
---

Thumbnail image by Hannu Lindroos at Helsingin Kultturitalo, 1967.
Made with Canva
---
Follow for more:
brando28
Missing out on the fun on Splinterlands? Here is my referral link if you decide to give it a go: Splinterlands
Also check out: Rising Star and Rollercoin