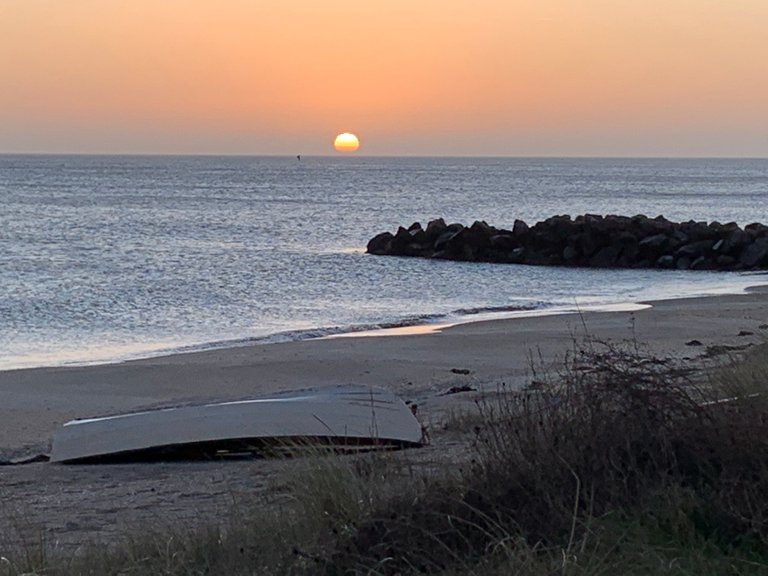 Ladies and Gentlemen,
The winner of Season 4 Consolation Cup is…
What a game it was! Congratulations to the winner and the runner up!
MAcFiT Champions League and Consolation Cup Update
Latest matches
Season 4 Finals
Champions League: Wednesday, Dec 15:
@manuvert vs @ptaku 27:52 (26667-51545)
Consolation Cup: Thursday, Dec 16:
@practicaleric vs @ilodz24hd 25:25 (24786-25077)
fantastic game, @ilodz24hd wins on minimally higher steps count
Currently playing
Season 5 Qualifiers - Champions League Round 1
Leg 1: Friday, Dec 17:
R1_1: #17 @sk1920 vs @romualdd (PQ_8)
R1_2: #18 @grecki-bazar-ewy vs @ykretz.sports (PQ7)
R1_3: #19 @pjansen vs @krakonos (PQ6)
R1_4: #20 @racibo vs @fredkese (PQ5)
R1_5: #21 @homesteadlt vs @zimnaherbata (PQ4)
R1_6: #22 @ervin-lemark vs @stefannikolov (PQ3)
R1_7: #23 @sandraa1 vs @cryptospa (PQ2)
R1_8: #24 @kiel91 vs @notak (PQ1)
Next on Schedule
Season 5 Qualifiers - Consolation Cup Round 1
Leg 1: Saturday, Dec 18:
R1_1: @asia-pl (PQ9) vs bye
R1_2: @kwsnomzys (PQ10) vs bye
R1_3: @wallee (PQ11) vs bye
R1_4: @deepresearch (PQ12) vs bye
R1_5: @kpreddy (PQ13) vs bye
R1_6: @soluce07 (PQ14) vs bye
R1_7: @giulius (PQ15) vs @zireal86 (PQ18)
R1_8: @guurry123 (PQ16) vs @matthew1 (PQ17)
Players paired against "bye" go directly into Round 2 and will get 2 ranking points
Further schedule
Champions League, Leg 2: Sunday, Dec 19
Consolation Cup, Leg 2: Monday, Dec 20
Season 5 Seeds - Champions League
Automatic participation
Pairs in Qualifiers - Round 2
Q1: #7 - runner-up of CC (@practicaleric) vs R1_8
Q2: #8 - @mariya36 vs R1_7
Q3: #9 - @flaxz vs R1_6
Q4: #10 - @cezary-io vs R1_5
Q5: #11 - @bucipucivs R1_4
Q6: #12 - @pagane vs R1_3
Q7: #13 - @venan vs R1_2
Q8: #14 - @davidesimoncini / vs R1_1
Q9: #15 - @davidthompson57 vs #16 - @milabogomila
Matches to be played on Friday, Dec 24 and Sunday, Dec 26
Season 5 Seeds - Consolation Cup
Pairs in Qualifiers - Round 2
WCC_n - winner of the respective pair of Consolation Cup Round 1 qualifiers
LCL_n - loser of the respective pair of Champions League Round 1 qualifiers
R2_1: WCC_1 vs LCL_8
R2_2: WCC_2 vs LCL_7
R2_3: WCC_3 vs LCL_6
R2_4: WCC_4 vs LCL_5
R2_5: WCC_5 vs LCL_4
R2_6: WCC_6 vs LCL_3
R2_7: WCC_7 vs LCL_2
R2_8: WCC_8 vs LCL_1
Matches to be played on Saturday, Dec 25 and Monday, Dec 27
Ranking table after Season 4
Season 5 automatic admission and qualifiers seeding have been based on this ranking. The ranking is "weighted, rolling" calculated for 4 seasons. With the start of Season 5, points for Season 1 drop off the ranking. I will publish the currently running version tomorrow. It will be used for Season 6 admission and seeeding.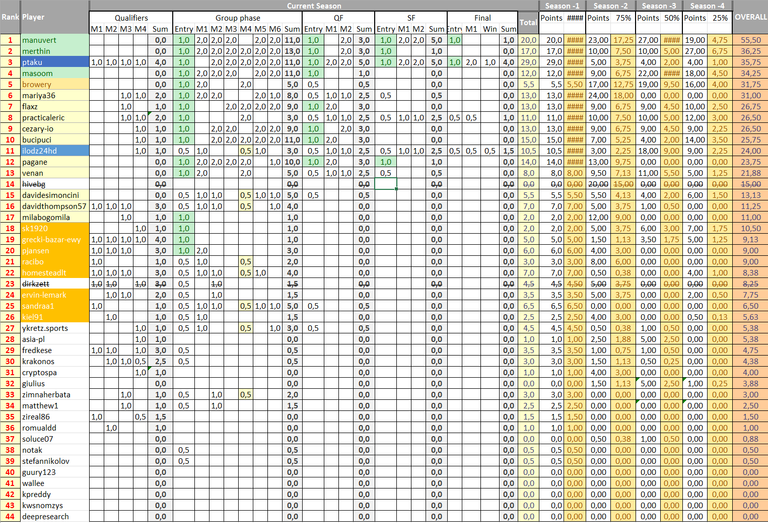 ---

This report was published via Actifit app (Android | iOS). Check out the original version here on actifit.io




17/12/2021

5047

| | | | | | |
| --- | --- | --- | --- | --- | --- |
| | | | | | |
| cm | | cm | | cm | |