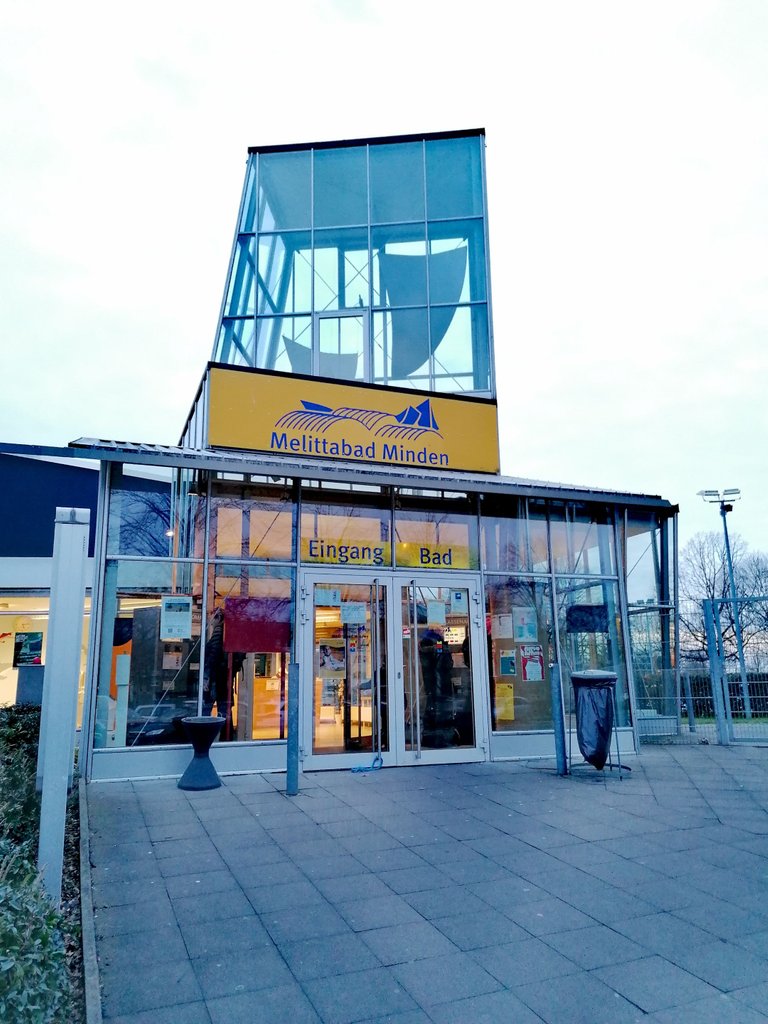 Hallo zusammen,
gestern sind wir nach längerer Zeit endlich einmal wieder zum Schwimmen gefahren.
Es gibt einige Schwimmbäder in unserer Umgebung darunter auch ein paar schöne Thermen und Spaßbäder, aber mittlerweile sind solche Besuche für Familien die regelmäßig schwimmen möchten fast unerschwinglich geworden.
Ein Besuch in der Therme direkt hier vor Ort würde für uns drei für 3 Stunden 38,50 € kosten.
Gut, dass wir eine Alternative für uns gefunden haben.
In Minden gibt es das Melittabad. Und ja, es hat den Namen von den bekannten Filtertüten, deren Fabrikant auch in Minden ansässig ist.
Hello all,
Yesterday we finally went swimming again after a long time.
There are some swimming pools in our area including a few nice spas and fun pools, but now such visits for families who want to swim regularly have become almost prohibitive.
A visit to the spa right here locally would cost €38.50 for the three of us for 3 hours.
Good that we have found an alternative for us.
In Minden there is the Melittabad. And yes, it takes its name from the well-known filter bags, whose manufacturer is also based in Minden.

Das Melittabad wurde bereits im Jahre 1967 eingeweiht, feierte also schon 50 jähriges Jubiläum und fühlt sich irgendwie auch genauso retro an. Viele Bereich sind tatsächlich in die Jahre gekommen, wie zum Beispiel der Umkleidebereich sowie auch die Duschen.
Trotzdem oder vielleicht auch gerade deshalb hat dieses Schwimmbad einen ganz besonderen Charme.
The Melitta pool was already inaugurated in 1967, so it already celebrated its 50th anniversary and somehow feels just as retro. Many areas are actually getting on in years, such as the changing area and the showers.
Despite this, or perhaps because of it, this swimming pool has a very special charm.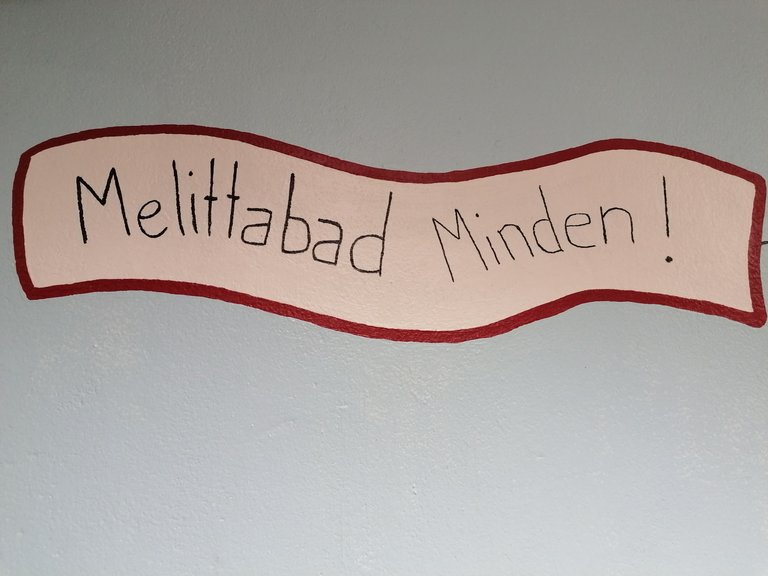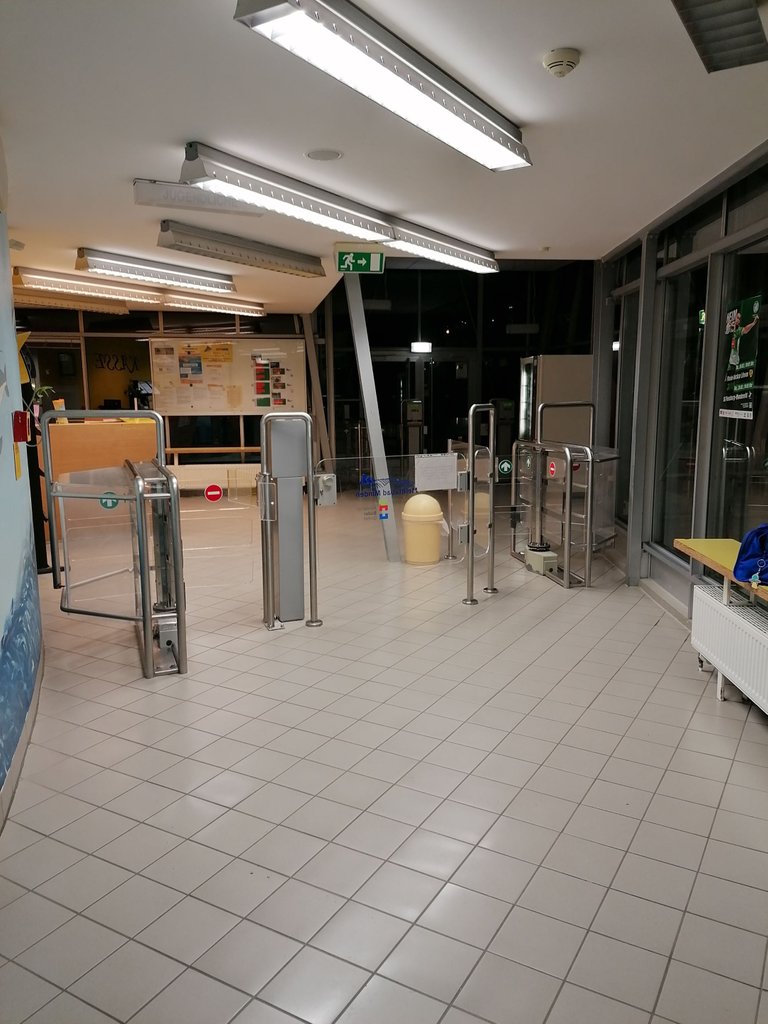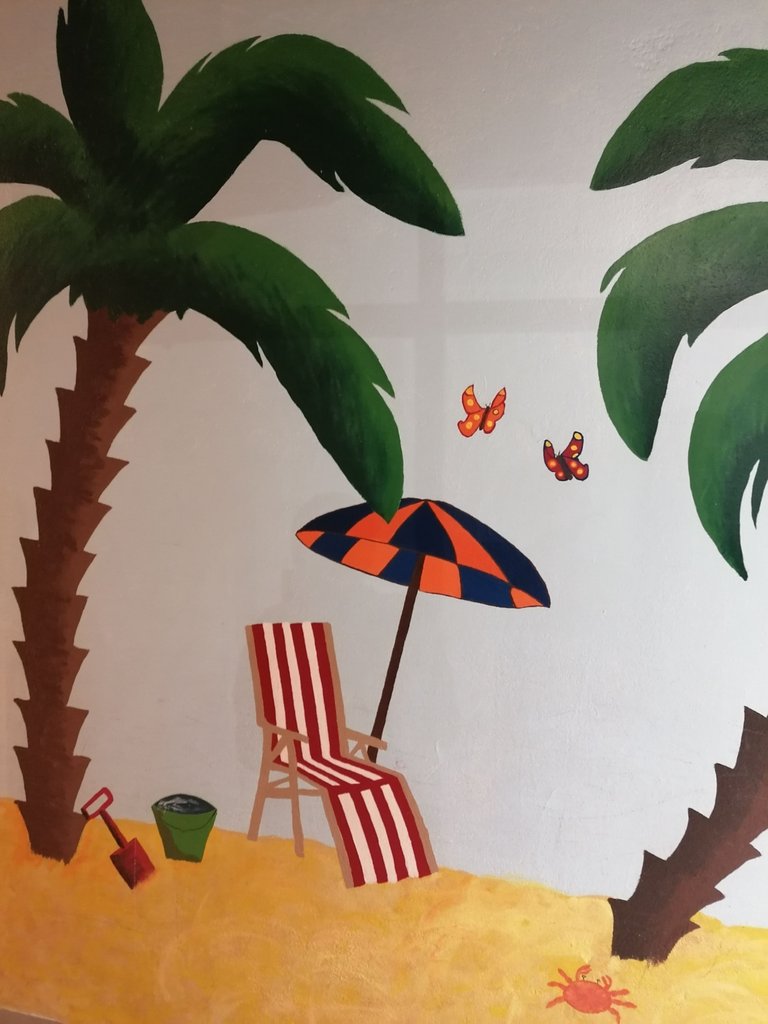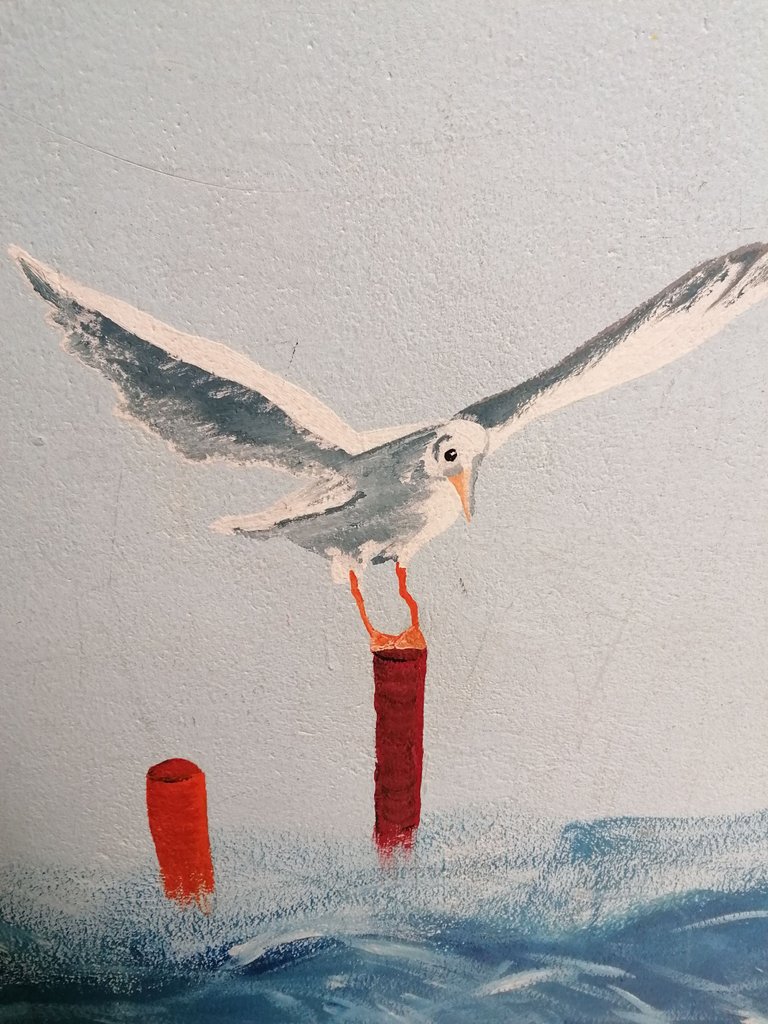 ---
Wir sind gegen Abend ins Schwimmbad gefahren, da wir darauf spekulierten, dass es dann nicht mehr so voll ist. Unsere Rechnung ging auf, denn wir hatten zwischenzeitlich einzelne Becken ganz für uns allein.
Es gibt dort ein sehr großes Nichtschwimmerbecken mit einer Rutsche, ein inneres und äußeres 50m Schwimmerbecken, ein Lehrschwimmbecken, ein Erlebnisbecken, ein Kinderbadeland und ein extra Sprungbecken.
Die meisten Becken sind trotz der Temperatursenkung aufgrund der Energiekrise recht gut beheizt. Ich bin der Meinung, dass eine angenehme Wassertemperatur förderlich ist, wenn es darum geht, den Kindern die Freude am Wasser und am Schwimmen näherzubringen.
Bibbernd und mit blauen Lippen mussten wir es damals lernen und ich fand es tatsächlich nicht sehr angenehm ;)
Wenn man bedenkt, dass mittlerweile ca. 20 Prozent der Kinder zwischen 6 und 10 Jahren in Deutschland nicht schwimmen können, finde ich die Existenz und den Erhalt solcher Schwimmbäder absolut wichtig. Leider schließen immer mehr normale Schwimmbäder ihre Pforten, da sie anscheinend nicht rentabel genug sind.
We went to the pool in the evening, because we speculated that it would not be so crowded then. Our calculation worked out, because we had in the meantime individual pools all to ourselves.
There is a very large non-swimmer pool with a slide, an inner and outer 50m swimmer pool, a teaching pool, an adventure pool, a children's pool and an extra diving pool.
Most of the pools are quite well heated despite the drop in temperature due to the energy crisis. I believe that a comfortable water temperature is conducive to teaching children to enjoy the water and swimming.
Bibbling and with blue lips we had to learn it at that time and I found it actually not very pleasant ;)
Considering that about 20 percent of children between the ages of 6 and 10 in Germany can't swim, I think the existence and preservation of such swimming pools is absolutely important. Unfortunately, more and more normal swimming pools are closing their doors because they are apparently not profitable enough.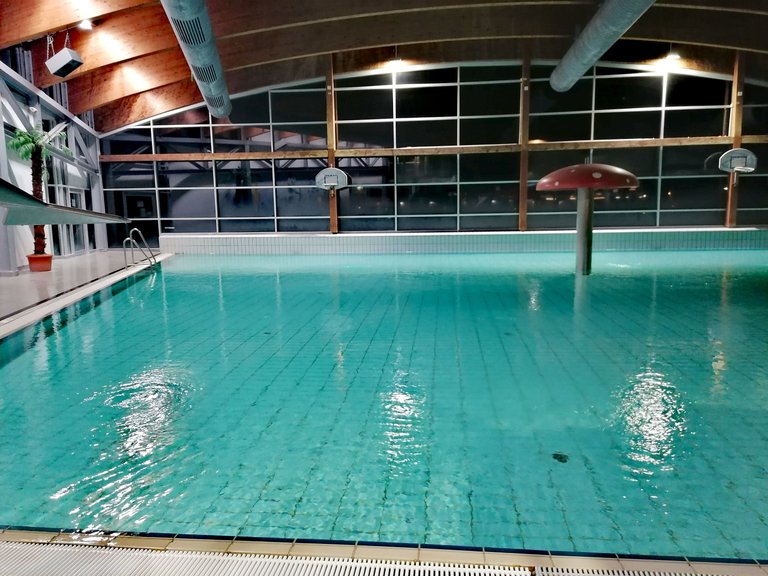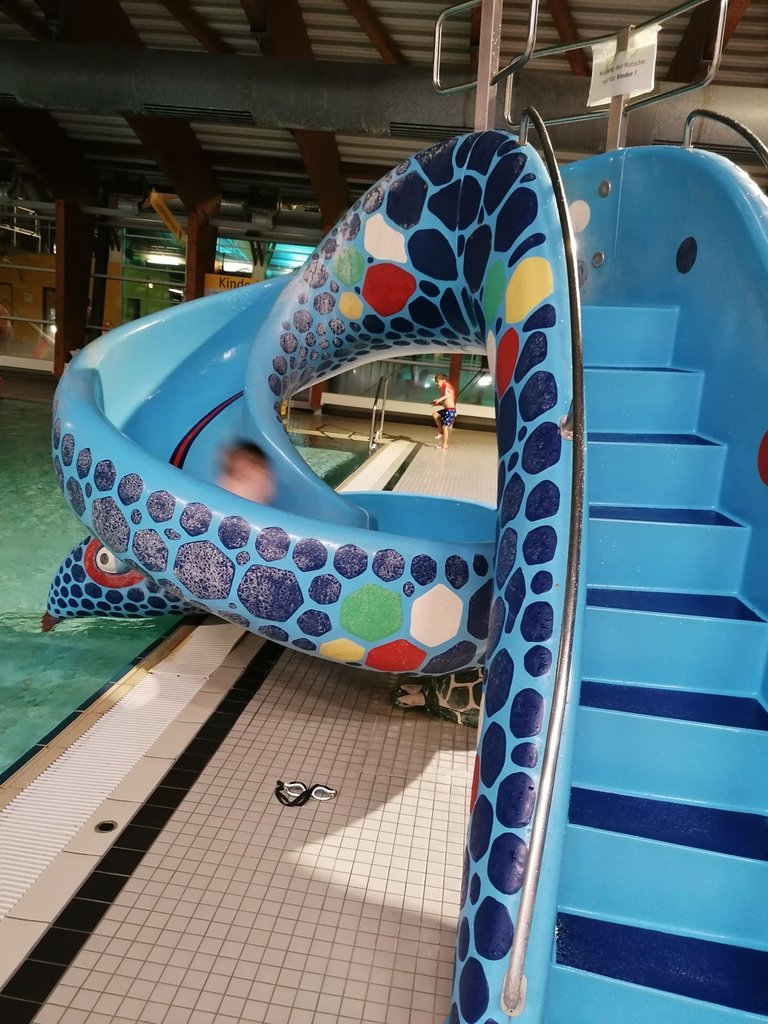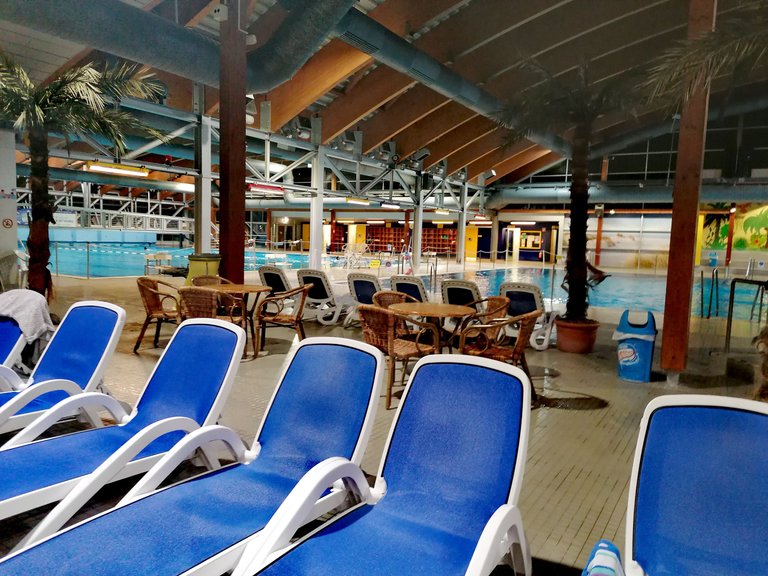 Wie ihr auf den Bildern seht, hatten wir wirklich jede Menge Platz zum Schwimmen und relaxen und konnten so einen sehr sportlichen wie auch entspannten Freitag Abend genießen.
Im Melittabad gibt sogar einen sehr charmanten Kiosk, in dem eine recht große Auswahl an schmackhaften Snacks und Getränken angeboten wird.
Wer keinen großen Wert auf Luxus legt, und einfachn nur in Ruhe schwimmen möchte, kommt in diesem Schwimmbad wirklich auf seine Kosten.
As you can see from the pictures, we really had plenty of space to swim and relax and were able to enjoy a very sporty as well as relaxed Friday evening.
In the Melittabad there is even a very charming kiosk, which offers a fairly large selection of tasty snacks and drinks.
Those who do not attach great importance to luxury, and simply want to swim in peace, really get their money's worth in this pool.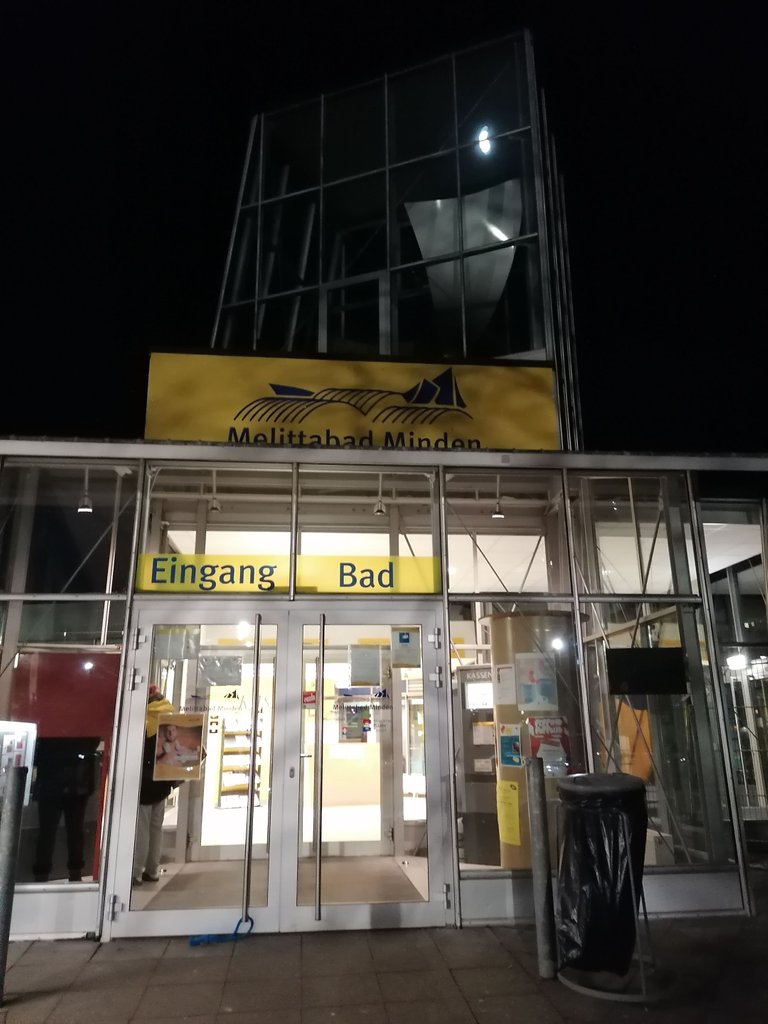 This report was published via Actifit app (Android | iOS). Check out the original version here on actifit.io




03/02/2023

7850