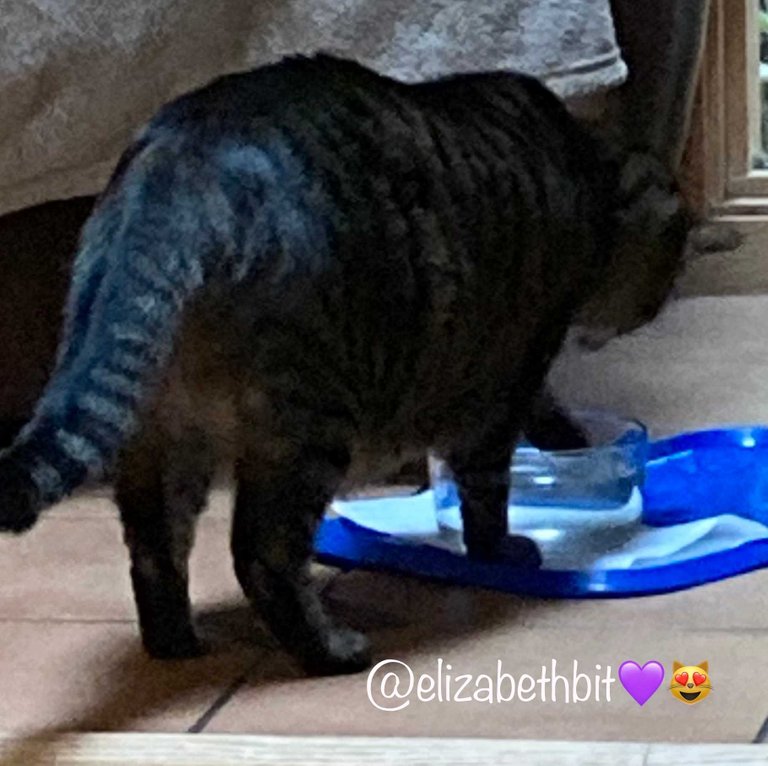 Water is always better when……………it comes from your dog cousin's, Phoenix, water dish!
More on that in a minute………
Hey guys and thanks 🙏 for stopping by today! 😎😻👍
Yes, Cot loved to claim Phoenix's water 💦 dish, when she was here. It's even better when you dip your paw 🐾 in and drink off of that! I personally think he was just making sure she knew who was king 👑 of the house! 🏡 🤣
I'm still under the weather 🤧 today; at one point, felt the worst I've felt since the onset of this little bug came on Saturday. It's been very cold and blustery here; temperatures hovering in the upper 20's F with wind. I had to go to the post office and then to the local grocery to find cold meds I couldn't find yesterday. That outing was enough to tell me I did not need to hike in the cold. So, as @silvertop headed up the road for a hike , I began some serious fast paced pacing indoors.
It's been a good day for our wood 🪵 stove. Can you feel the heat?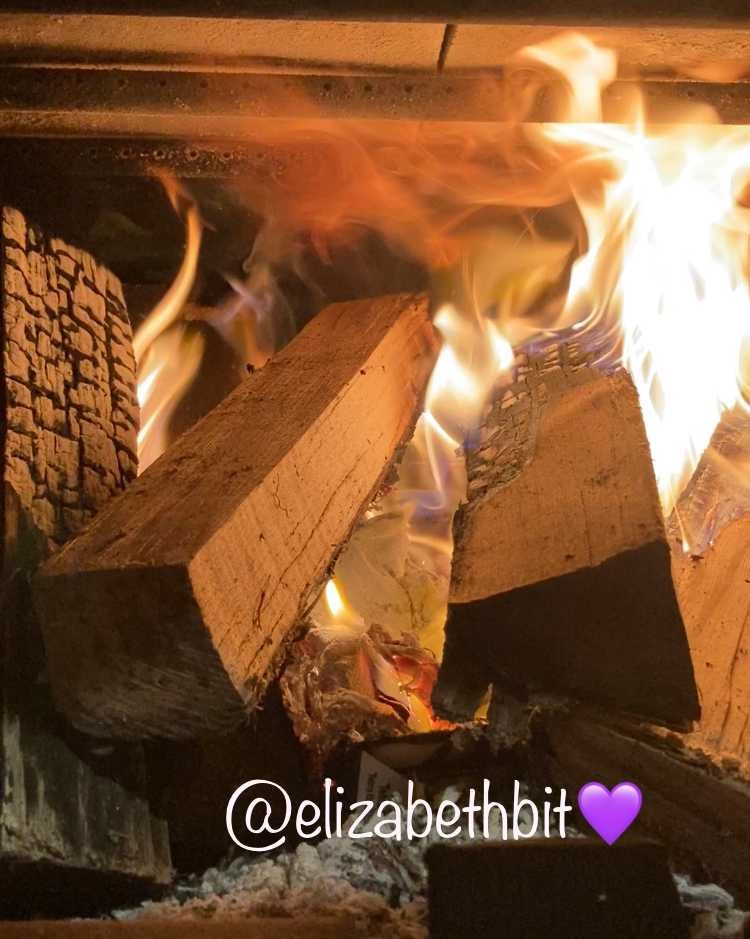 We also set up the Christmas tree 🎄 but decorating will happen on another evening.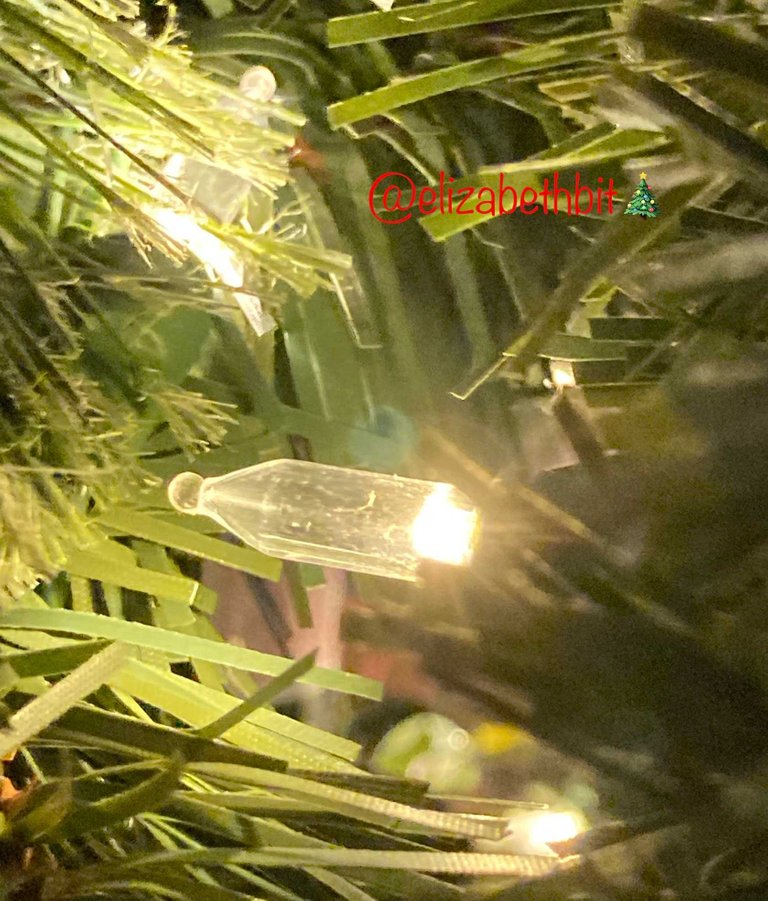 I got this nifty little thing from Amazon today. I have an induction burner. I also have a butane burner as well since I'm presently without a stove. Butane has become outrageously priced and I refuse to pay $15 for what I was paying $7.50 last year! (No-of course there's no inflation!). However, not all of my cookware, specifically my teapot, is useable on induction burners. It got me to thinking that surely by now, someone has come up with a solution. They did! For about $10, I got this induction diffuser, which has solved my problem! It has a detachable handle so you can remove it without getting seriously burned.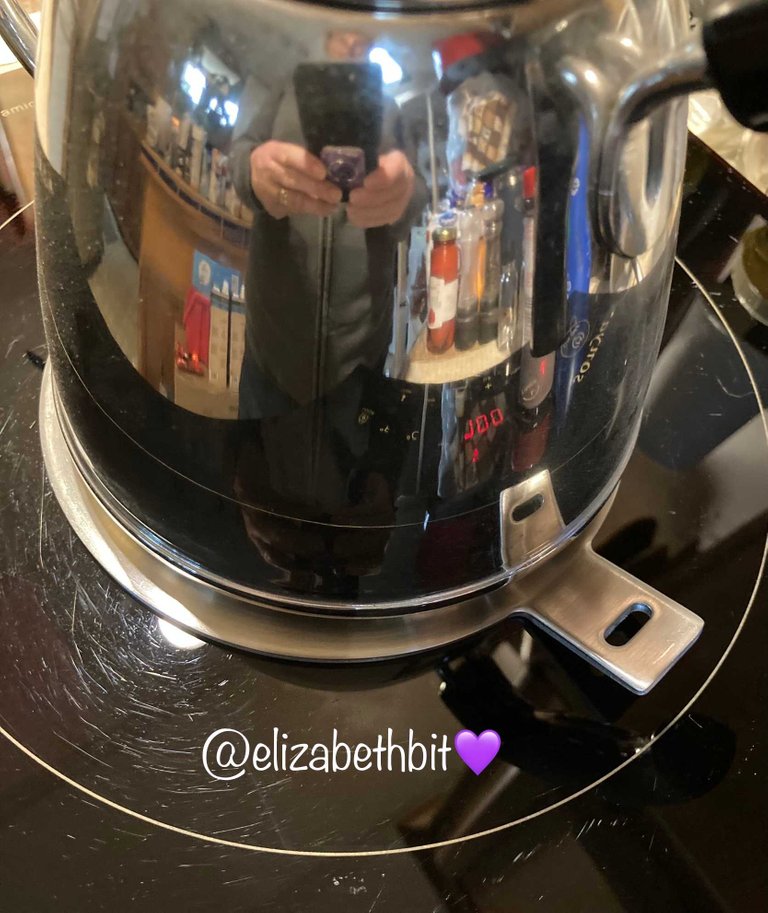 It works beautifully! I like my little teapot and didn't want to purchase a second one that was induction friendly. Now, I can use anything that isn't set up for induction on it! Nice!
Tomorrow begins my workweek. It might be a long day; I hope it goes quickly. They're calling for snow tonight, but I'm thinking it won't amount to much. If it does, that's okay; I'm ready!
That's gonna be it for now. Take care and please continue to 🙏 for 🇺🇦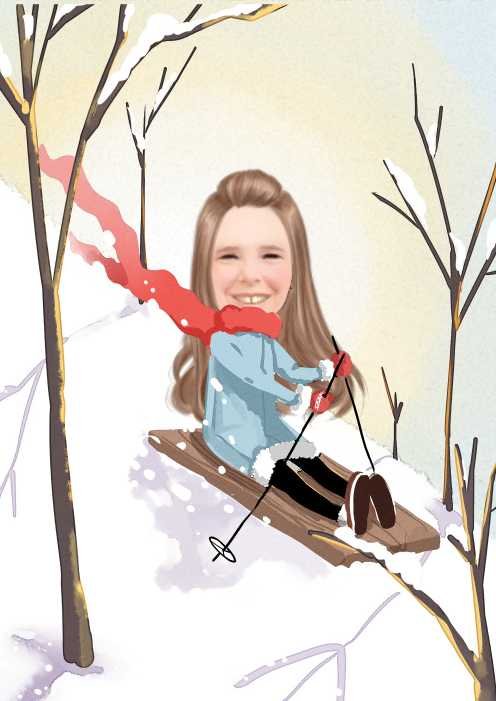 This report was published via Actifit app (Android | iOS). Check out the original version here on actifit.io




10942

Daily Activity,House Chores,Walking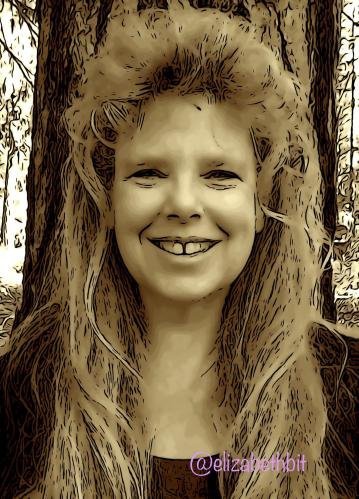 @elizabethbit is a member of ladiesofsgs4eva
a sweet group of lady stackers of SGH