Actifit Hive-Engine Public API Node 💻
We wanted to update the community on a recent introduction to the actifit ecosystem.
Following our launch of the hived public API node, we have recently deployed our hive-engine public API node
as well.
We started using it couple of weeks back across our ecosystem as our main node, and it has been functioning greatly.
We are always excited to help decentralize hive and underlying projects, and our position with hive-engine has been as such since day 1.
You can connect/utilize our public nodes:
Revamped Web Wallet Experience
We received suggestions to revamp our web wallet experience, and we have undergone a complete rewrite and redesign as you might have noticed the last few days. We went with a minimalistic, unified, and tabular experience.
You can find below the new layout for the wallet. VOILA!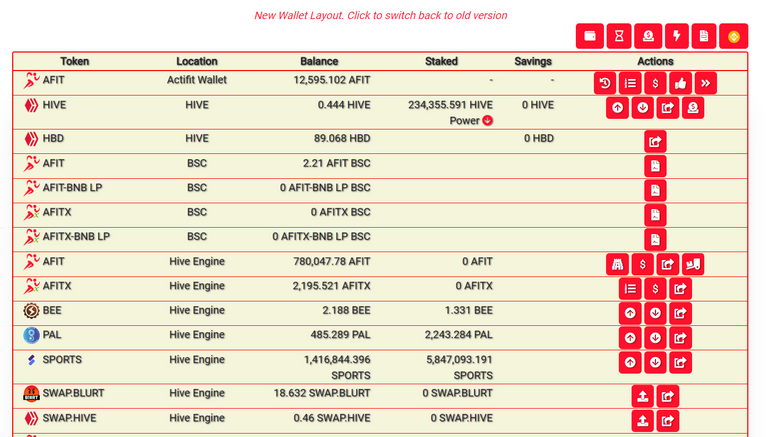 If you still prefer the old experience, you can switch back to walletV1 by clicking on the link just above the tabular display.
The wallet presents the same old functionality in a much-improved user experience, but also introduces few new features, as well as enables connecting to metamask for more secure verification of address ownership on BSC for AFIT and AFITX.
We are looking for your feedback, ideas and suggestions about further improvements to the wallet experience, as this is not the final version and we are happy to make it as suitable as possible.
We have few enhancements in line that still need to be implemented.
We also plan to introduce far more functionality onto the mobile wallet, as we plan our development priorities for 2023.
Let's goooo!
---
Actifit Team