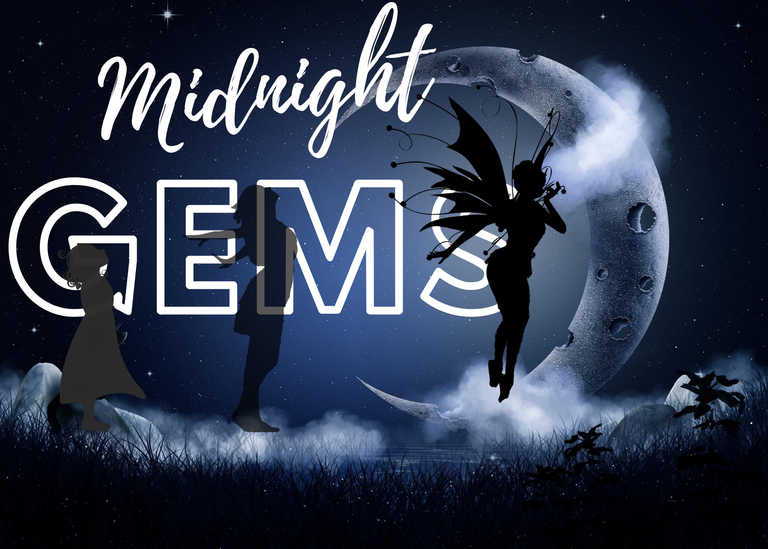 For those of you that are new to my MidNight Gems series. Welcome to this nightly trip on which we will uncover & recover some amazing songs & covers.
Now if you are not new you know I like like to make this show seem a little darkish, with a hint of melancholy and a touch of sadness. So how about the end of the world as a starter?
The End of the World - "Space Jazz" Skeeter Davis Cover ft. Niia
Oh and don´t forget to ask to be tagged in the comments if you want to receive a notification every Friday as soon as the latest Midnight Gems Session has aired.
The end of the world, when the rain is pouring down from heaven, those who are still alive would be suffering and you are all alone as there is nobody left to love.
Enrique Bunbury (con Miren Iza "Tulsa") - Frente a Frente
Now for many others the end of the world probably means death, and death is the involuntary right to be forgotten. That right did not happen to Lanegan. This former screaming trees singer, who was also part of Queens of the Stone Age (for those of you who like music trivia) was brought back to life by Miss Wolfe
Chelsea Wolfe and Mark Lanegan - Flatlands
Like the guy in the comments says:
"O wait, this isn't a duet, but a mixing of both versions together? That's pretty ingenious!"
Eric spoke about tears in heaven, but I don´t think Lanegan or my brother are letting go of any tears in heaven, and Belinda was as well wrong. Heaven is no place on earth, there are no tears in heaven, as there is no need to cry if you understand the "Why".
But these next guys bring Heaven just a little closer, like if you can smell a light scent drifting by.
HAEVN - The Sea (Audio Only)
We passed the midnight hour dear reader, streets are empty, winter is coming, and watch out this next song tends to hypnotize me beyond the astral plain, letting me look beyond the edge of the world.
Fever Ray - 'Keep The Streets Empty For Me'
Not sure how that is with you Dera Reader, but when I tripping like that I don´t want to come to my aching body, I want to keep floating with the music in my Brain, in my veins. So let´s keep floating Anomenously with this very recent release.
Anemonus - Mutilating love (feat. Olga Drivakou)
Just another day,
Just another pray,
What do you pray for dear reader? I am sure it´s not the end of the world....although that might be closer than we would like it to be. The villains in power do not seem to be out for peace, did they lack love growing up?
How come they want to see the world in hurt, what drives them to their inhuman behavior? What dark forces control these villains in power? I think I will let Madalen explain;
Madalen Duke - How Villains Are Made
No one ever starts that way, but somewhere they turned a dark corner. They got mugged in a cold wet dark alley, their love got robbed. Without love, the eye beholds no beauty, life is empty and at nights like this I am sure those villains listen to my show and go "Where´s my love?"
SYML - Where's my love (Alternative version) [Lyrics]
Don´t ask which YouTube Rabbit hole I had to go down to find these guys, but while wolfing around in that rabbit hole I found this perfect ended of the world song! Let it be the latest thing you hear tonight, and maybe the last thing ever if there is no tomorrow and the world ends here, tonight.
Anna von Hausswolff - 'The Mysterious Vanishing of Electra'
Didn´t see that coming did you, dear reader? The world ending doesn´t have to be all dark and ugly it can be an amazingly beautiful experience to release this mortal coil. Don´t forget to let me know if you wanna be tagged next week!
Youtube Playlist
All these gems were added to the YouTube playlist.
All Midnight Gems Playlist can be found here
What the fluff are midnight gems?
Somewhere lost in time, trying to escape out of the rabbit hole back into the rat race there is a vacuum..... that´s the place where midnight gems are found.
My Midnight Gems will try to uncover & recover those beautiful songs that nobody ever noticed or might have been forgotten.
Who the fluff am I?
Being a former DJ playing about everything and having an uncompleted study of radio journalism. I have been wanting to do this for years....Thought about it many nights and guess now it´s time to finally take it to the streets.
Hope you enjoyed this slightly confronting wave of fantastic music and that you still feel like joining me on the next Midnight Gems Session coming soon.
Tag List