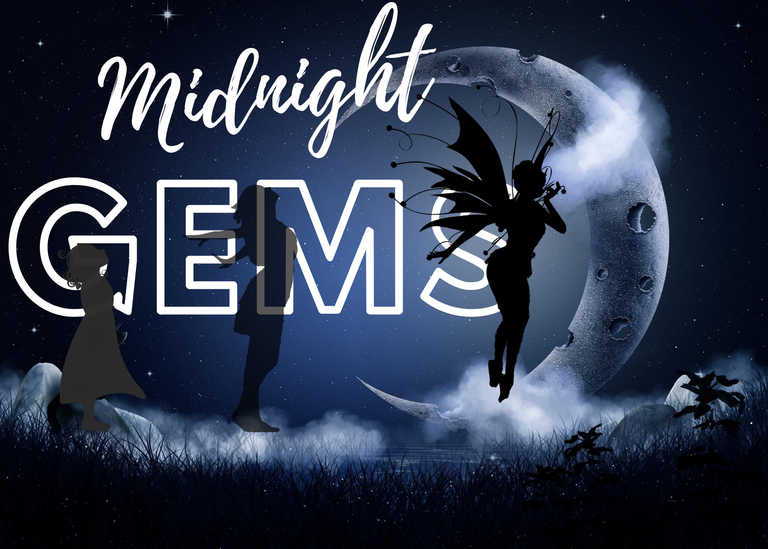 For those of you that are new to my MidNight Gems series. Welcome to this nightly trip on which we will uncover & recover some amazing songs & covers.
This is my show.
This is where you need to go.
For Tonight I am your DJ
Let me try to color a bit more within the lines of the lunacy that you are used to from me. It´s nice to be different sometimes, like last week. But in the end, we are here to enjoy ourselves and not show off how diverse we can be, at least that is what it is about for me.
---
Now when I was thinking about starting the show off with this song I was worried about putting you to sleep. But it might just create that calm at the end of the week to really enjoy what I will be throwing at you tonight.
CLANN - I Hold You
SYML remains a great one to check out, and a great fit to slowly build up that tension tonight.
SYML- "Fear of the Water"
Now I am gonna keep building tonight, creating a well build playlist filled with fitting gems.
Mansionair - Easier
But without being boring so I need to keep you interested and if it comes to messing with you ears I am a little devil. Or should I say Kovacs is. Damn she is a Gem.
Kovacs - The Devil You Know (Official Video)
Now I always try to stay away from country, but I guess I can´t hide my guilty pleasure. Still if done well, nothing wrong with no musical genre.
War Hippies - The Hangman
The only thing with playing that Hangmang song is where to go from there to keep the element of surprise? Let´s dance with that Brandi devil a little, no Joke she so deserves it.
Brandi Carlile - The Joke
Now taking my feet off the paddle a little to make room for tonight's big finale.
This song had 2 views when I found it, so it´s probably horrible but I loved it.....starting with the title and ending with an empty bed every night...
It´s discoveries like this that make me love creating this show.
Jess Revell - I felt like lorazepam when you split me in two
Hi Dear Reader, guess we can do with a bit more acoustic guitar and monkey sounds kicking off the big final tonight. Eminem did it, Plan B did it, and now Ren did it best. And by the looks of it, he had enough lorazepam already.
Ren - Hi Ren
Encore
Guitar heroes all-time greatest or at least one of them has just left the building. Let´s hear them hit those strings one more time!
RIP Geoffrey Arnold Beck
Jeff Beck & Tal Wilkenfeld - csodaszép előadása
Now I was about to end the show and then this happened, R.I.P David Crosby.
Damn, I guess I am getting old as so many classics are called to play the Great Gig In The Sky. This song was probably the first English song I remember hearing when I was little.

Youtube Playlist
All these gems were added to the YouTube playlist.
All Midnight Gems Playlist can be found here
Spotify Playlist:
The Spotify playlist might not capture the whole show but is meant to represent it as well as Spotify makes it possible

Riddle Me This
Guess What, Nobody Guessed My Riddle Yet!
And I thought it was an easy one???
1
2
3
So the connection hint was I just gave you a mirror of a mirror, of two songs that need to be connected to the third. That third is indeed the third song in the list, and if you connect the songs to the Key hidden in the title you should be well on your way....as in Google we Trust.
Well just drop the answer in the comments of this week´s Tune Tune Train and get that One Dollar Ecency Boost on your next post.
What the fluff are midnight gems?
Somewhere lost in time, trying to escape out of the rabbit hole back into the rat race there is a vacuum..... that´s the place where midnight gems are found.
My Midnight Gems will try to uncover & recover those beautiful songs that nobody ever noticed or might have been forgotten.
Who the fluff am I?
Being a former DJ playing about everything and having an uncompleted study of radio journalism. I have been wanting to do this for years...Thought about it many nights and guess now it´s time to finally take it to the streets.
Hope you enjoyed this well-known wave of fantastic music and that you still feel like joining me on the next Midnight Gems Session coming soon.
Tag List
Source Pic
Source Pic
Source Pic
Source Pic