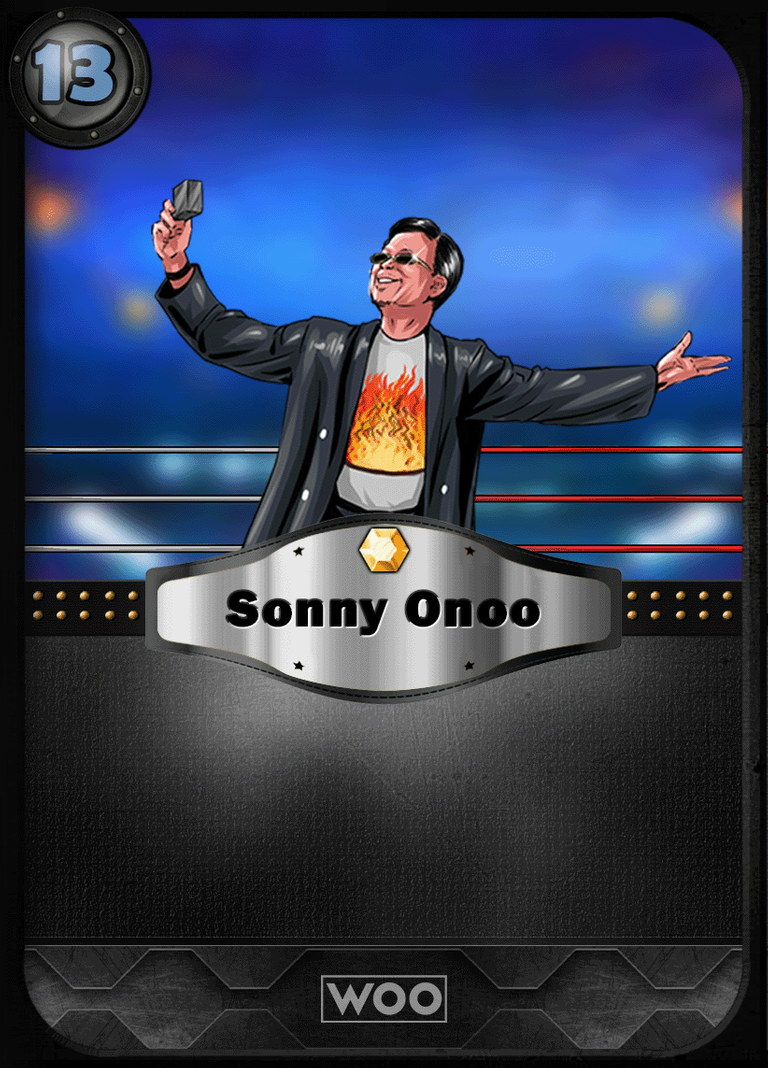 Hello dear wooians,
Today there was the airdrop from Sonny Onoo and I was quite surprised.
For me there were 2 tickets in the airdrop. 2x Sonny Onoo no gold but silver belt.
Current market value $70.
That means $140 cash plus in the bear market. What will this card be worth when everything picks up again.
A mega hammer and I'm very happy that I got 2 cards. I only expected one card and then got 2.
Great.
How about you?
Did you also get one maybe even in Gold Belt?
Have a nice evening or may all over the world.
Wooooooooooooooooooooo
your adacardano
Hallo liebe wooians,
heutegab es ja den Airdrop vom Sonny Onoo und ich war ganz überrasch wurden.
Für mich waren 2 Karten im Airdrop dabei. 2x Sonny Onoo zwar kein Gold aber Silber Gürtel.
Akktueller Wert auf dem Markt 70 Dollar.
Das heisst 140$ Cash plus beim Bärenmarkt. Was wird diese Karte wohl Wert sein wenn alles wieder anzieht.
Ein Mega Hammer und bin sehr happy dass ich 2 Karten bekommen habe.Habe nur mit einer Karte gerechnet und dann 2 bekommen.
Super.
Wie schaut es bei euch aus?
Habt Ihr auch eine bekommen vielleicht sogar in Gold Belt?
Euch einen schönen abend oder mogen auf der ganzen Welt.
Wooooooooooooooooooooooo
euer adacardano