I haven't done one of these in a while - racing the clock to finish a post. Writing anything was not really on my mind given where I currently am, but somehow I have a 30 minute window to try and see if I can jut something down!
It's been nearly 6 months I have moved to Dhaka, and I have been on the run (literally) since almost day 1. So much so that, it kinda seems the new normal. I am always doing something, no matter how little it may be, I am doing something. Spent the first 10-15 minutes of my "window" getting room service. Room service here is extremely efficient and that leaves me with an extra 30 minutes to log in to HIVE. Having a 30 minutes window of doing absolutely nothing seems unnaturally weird.
I am generally never quite satisfied with hotel services in Bangladesh, there is always one thing or another that puts you off. Most times it's multiple strikes per day! That is the norm here I guess.
This hotel is a pleasant change so far. I have had no complains, zero. Starting from behaviour to professionalism to courteousness to regular services, everything has been "non-stingy."
I could have chosen "excellent," "perfect," "outstanding" or so many other adjectives instead of "non-stingy." But if you have lived in hotels in Bangladesh for regular stays (not fancy vacation stays, those tend to be a bit different), you know why non-stingy is in fact a better compliment than any of the more decorated adjectives.
The view here is nothing to write home about, but as you may already have guessed it's not vacation stay for me. When it comes to work related stays, convenience beats view by a mile. The location is prime, with excellent takeaway restaurants all around. There's a large-ish vegetable market 2 mins walk away from the hotel. I must admit I haven't been to the vegetable market and don't intend on doing so, but it is convenient for those who need to. The fruits market is a life saver at 3 a.m. in the night. The street hawkers came pretty handy as I had forgotten to pack myself a pair of slippers.
I have been to this locality on numerous occasions previously, but I never had to stay in one of the hotels here. So I never ended up realizing how convenient this area is. I'd argue it's a few (thousand) times better than posh residentials like Bashundhara or Gulshan. I've once had to take a 20 mins rickshaw ride to find a grocery shop while I was staying at a rest-house in Bashundhara.
Oh, and I even found this cozy little place that serves excellent coffee! A café with good coffee always increases the appeal of a locality thousandfold!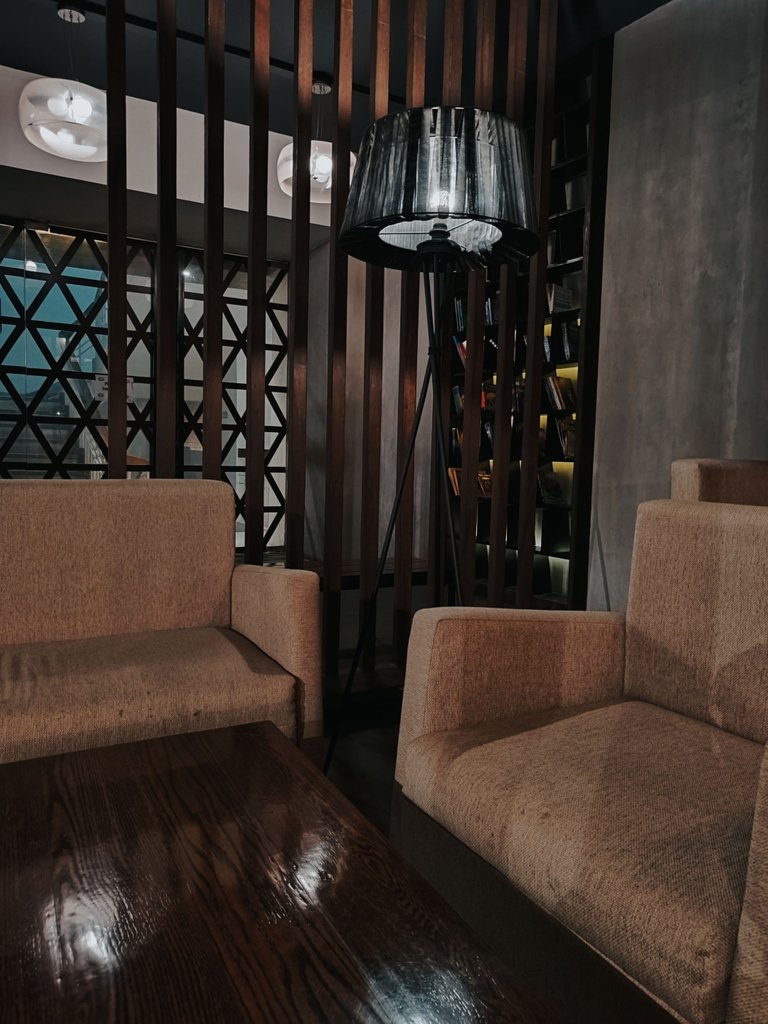 P.s.: No, I didn't finish the post within my 30 minutes window! Had stuff to do, one of which involved discovering the café above!