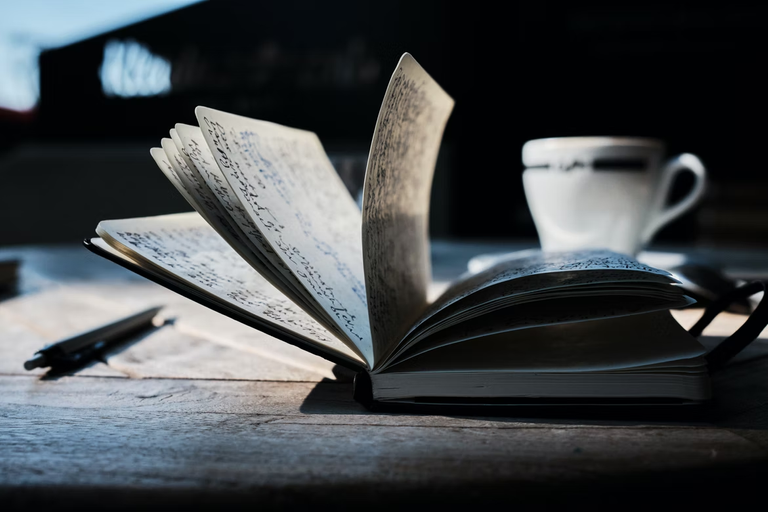 Source

Last weeks' topic uncovered the hidden desire one wants to accomplish if they got the ownership of one million dollars. Some want to travel around the world, some want to take care of their family, some just want a small room with their own desired smaller things. It was refreshing to watch such varieties of wants and desires, but all of them seemed to hold some stubble familiarity with one another. We humbly thank all the authors and participants who have graced us with their contribution, you guys made our project worthwhile.
So, Without further ado, let's jump right into this week's project plan. But before that, let's take a trip down the memory lane and remember what 'Homonyms' is all about!
Project Plan:
The plan is simple. Every week or so, there will be one topic (it can be a word, a question, a feeling, a picture, anything, really!) given by us, on which we will write on. The written piece can be a story, a poem, a rant post, a blog, an opinion, anything, as long as it relates to the topic given.
The Rules?
There aren't any. Just write whatever you want in the language of your choice (Bangla, English....French?! Have at it, if you must.) and post within the given timeframe. Simple.
To make it easier to find all the related posts regarding this project, follow a title pattern such as this – "Homonyms: Your title Name" and use #homonyms hashtag among the tags of your post.
As this is just for a little fun, there aren't any rewards to be given out by us, so yeah, join at your own interest, and if you like it, then keep on writing with us..
Topic of the week(?)

Power, what a marvelous thing to behold, for some knowledge is power, for some it's the money, but some think, Power is just power no other variable is essential to describe it.
But we are not getting into that discussion.
This week we are giving you a choice, if you had the opportunity to choose any supernatural power, what would you like to have. Invincibility? Mind control? Super strength? Laser vision? Immortality? Telecommunication? The options are unlimited but what about your desire?
Tell us what you would do, if you have the option to be supernatural, open up the gate of imagination and write about it with us. You can choose multiple abilities.