---
A man walks down the street.
It's a street in a strange world.
Maybe it's the third world.
Maybe it's his first time around.
Doesn't speak the language.
He holds no currency.
He is a foreign man.
He is surrounded by the sound, the sound.
Cattle in the marketplace.
Scatterlings and orphanages.
He looks around, around.
He sees angels in the architecture.
Spinning in infinity.
He says, "Amen and Hallelujah!"
---
I seriously have not felt this happy in so long. I have never felt so much joy. The feelings of joy and relief I am experiencing right now is truly indescribable. I do not know where such elation has been hiding from me for so long. Honestly, the last time I felt this way was when my my boys were born. I am settling in quite nicely here in Boise, Idaho. I am in the North End of Boise where the dog walkers run this town, Women are more plentiful than the trees and everyone looks at you in the eye. I see healthy people everywhere. There are paintings, like really nice paintings laying out on the street for the taking as well as friendly neighbors saying hi as you step outside the house. Walking to the store I see people at the chocolate shop as if it was the movie theater or even just chipmunks greeting you with pleasant little sideways glances. Women laughing honest chuckles at the local pub and men walking around with pride and joy with no creepy vibes. I feel like I am in my early 20s again, young and full of life with no worries of tomorrow in the heart of San Francisco. Last year I was crying cry tears of grief and no I am crying tears of joy. The same songs that sunk me into a place of deep depression are now propelling me to Highs that no drug could ever take me.
I really can not describe what I am feeling right now other than what the heck? Is this what I have been missing my whole life? Why have I been taking life so seriously? How is it that I was living life in such a unhappy place? I came so far from my glory days as a 22 year old in San Francisco to now as a bald 37 year old looking for I guess love and happiness. Thank you God. Thank you. I just, thank you. I feel you Mark, Mom, Dad, Grandma, Grandpa, T.C., Stefo, and everyone who has left this life maybe too early or just on time, I know this is how you all really want me to feel and to enjoy life! Just wow. I am so happy.
Anyways...🤣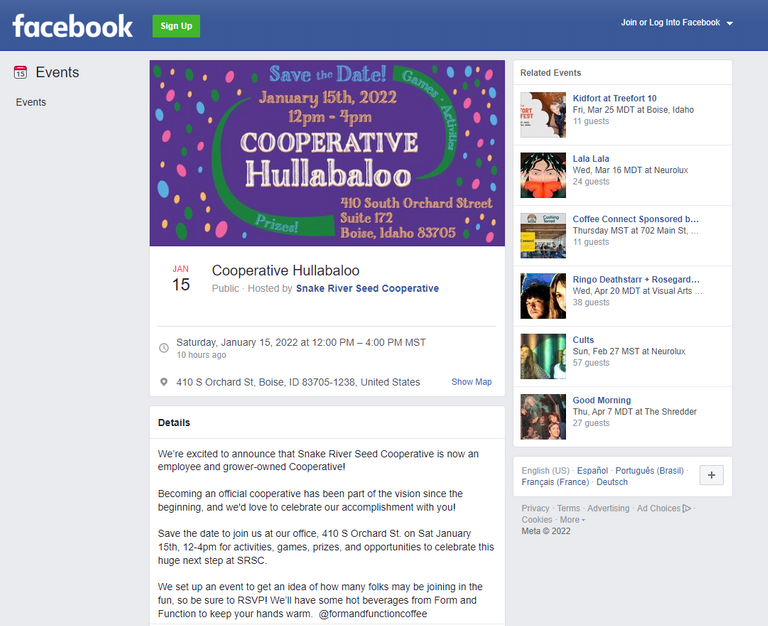 I went to a Cooperative Hullabaloo hosted by Snake River Seed Cooperative today. I meet some really cool people! I found a person named Matt who wants to build a huge community where they plan on revitalizing a desert with homeless people, civil engineers from the local military, local farmers and others. This will be huge project. Apparently, he also already has a farm and commune where he supports artists and is also a performer himself. He wants to know more about Hive and will have me over for breakfast later this week so I can show him more about Hive and get him started.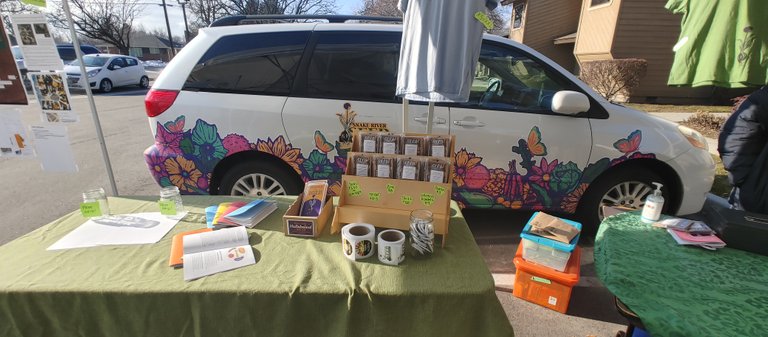 I recorded @earthpurse777 and my time there. I even helped her record some video herself to upload to Threespeak. Which by the way, I see why she is having a hard time with Hive. iOS is not is ideal for editing video or pictures unless you pay for the apps for iOS that do simple things like resize images or even edit videos in way so simple like merging videos together. I just spent hours trying to help her and alas it seems she simply needs to pay for editing software . With Windows or Android it is free for the software and intuitive.
I wound my day down watching The Monty Python and The Holy Grail over at the Pizza discord with @thebeardflex and his pizza crew. I still need to read their Hive community novel that is still being written with weekly challenges that @dibblers.dabs is heading up. These guys are fun and I do not feel the need to be anything but a pepperoni (or pineapple) on a pizza there.
My night concluded with a walk around the neighborhood. It was late and there was no dog walkers and it was just me, the cold night and hard packed snow on the ground. I did not not even look up to see the stars. Just lost in my own head and thinking...
Oh, mirror in the sky, what is love?
Can the child within my heart rise above?
Can I sail through the changing ocean tides?
Can I handle the seasons of my life?
Hmm-hmm, hmm-hmm
Well, I've been afraid of changing
'Cause I've built my life around you
But time makes you bolder, even children get older
And I'm getting older too
---

The Terminal Discord

The primary goal of The Terminal is to answer questions about Hive/Steem, blockchain, cryptocurrency, and Discord. We aim to help folks learn, grow, and find communities where they can thrive. We are like a travel terminal for destinations on the blockchain!
https://discord.gg/qsy9XCHy

Hive SBI: Social Experiment to provide every Hiver with Stake Based Income help us change the world
---
@josephsavage has an amazing program called HSBI aka @steembasicincome. Please check it out! I highly recommend! I have around 5000 shares as a member with his Amazing program that will add support to my curation posts on HIVE! He is my most trusted friend on HIVE!
---
HSBI discord
---
https://discord.gg/gsaDGnKXrC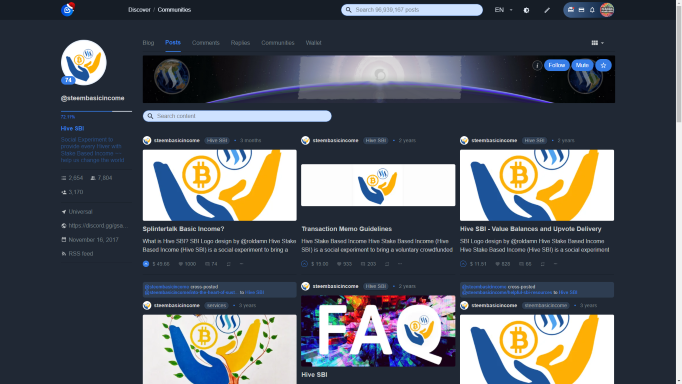 https://ecency.com/@steembasicincome/blog

Who does not love NFTs?
---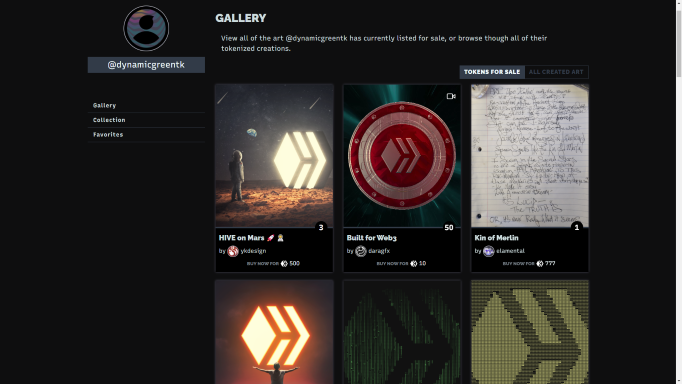 Do you love art and want to get you some NFTs or mint them? Do not be afraid to use my referral link for @nftshowroom or just travel directly to their site!
https://nftshowroom.com/?r=dynamichivers

Did you know that @hivebuzz has a shop on that sells HIVE Merchandise!?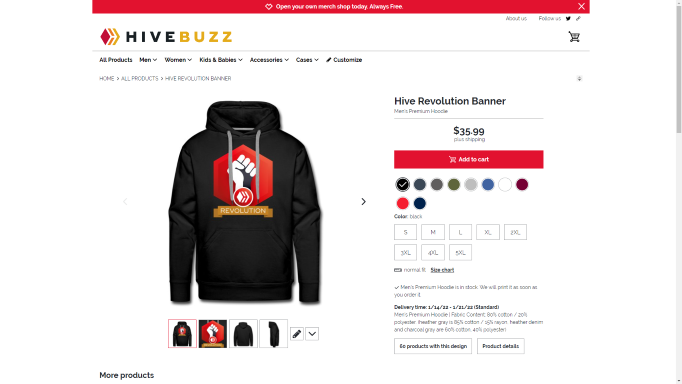 HIVEBUZZ's Shop for Hive apparel!

Sure, I will take your token donations. Why not?
https://hivelive.me/donate/dynamichivers
---
▶️ 3Speak