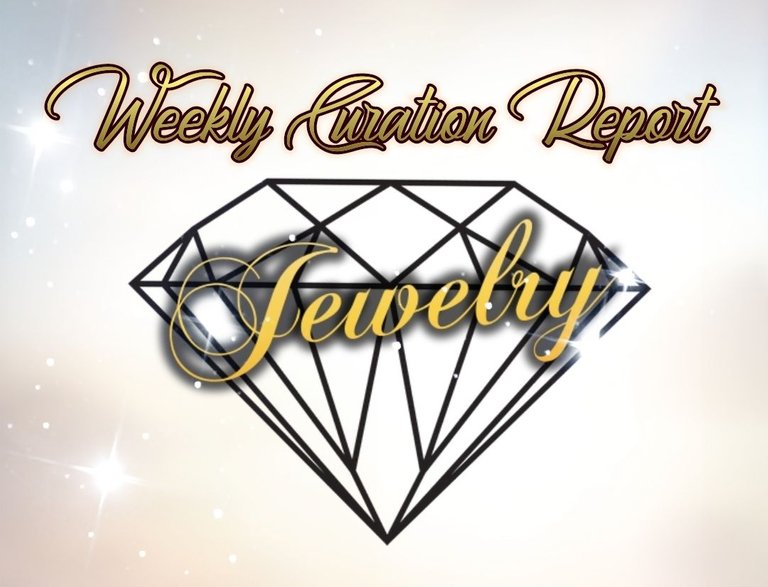 Un saludo querida comunidad de Jewelry, que bueno seguir compartiendo una semana más de publicaciones de calidad con ustedes, queremos seguir impulsando la interacción entre los participantes y los miembros para que cada día den lo mejor en cada publicación, queremos anunciar que esta es nuestra octava semana de publicaciones destacadas dentro de la comunidad y valoradas por el proyecto de curación OCD.
Las publicaciones a tomar en cuenta serán de la semana pasada, donde se considera siempre la calidad de la publicación, y las reglas de la comunidad, no es un concurso, sino simplemente un reconocimiento al trabajo de calidad de los usuarios dentro de la comunidad.
Felicidades a todos por su excelente trabajo.

Greetings dear Jewelry community, how nice to continue sharing one more week of quality posts with you, we want to continue driving the interaction between participants and members so that every day they give their best in each post, we want to announce that this is our eighth week of outstanding posts within the community and valued by the OCD curation project.
The publications to be taken into account will be from the past week, where the quality of the publication is always considered, and the rules of the community, it is not a contest, but simply a recognition of the quality work of users within the community.
Congratulations to all of you for your excellent work.
---
The 5 posts of the week / Los 5 Post de la semana
---
Gran creatividad, nos sorprendes al usar material de reciclaje, buen hecho.
Great creativity, you surprise us by using recycled material, well done.
---
Este árbol de la vida te quedó sorprendente y más en esa hermosa piedra que logra hacerla resaltar, gran trabajo.
This tree of life was amazing and more in that beautiful stone that manages to make it stand out, great job.
---
Unos hermosos zarcillos, con una forma fuera de la común, has realizado un gran trabajo.
Beautiful tendrils, with an out of the ordinary shape, you have done a great job.
---
Siempre logras traer nuevas creaciones para sorprender a las chicas, que gran creatividad, felicidades.
You always manage to bring new creations to surprise the girls, what a great creativity, congratulations.
---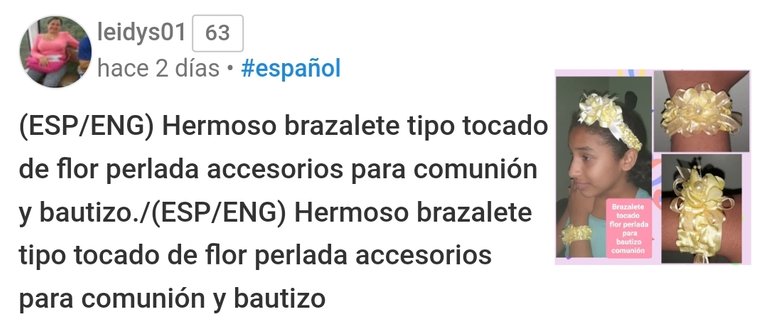 Estos accesorios quedaron preciosos para una comunión, un gran trabajo con mucho esmero, felicitaciones sigue rokeando.
These accessories were beautiful for a communion, a great job with great care, congratulations keep on rocking.
---
Todos han hecho un excelente trabajo dentro de la comunidad, han traído trabajos de calidad, con buena presentación, felicidades a todos los que siguen creando y haciendo de este lugar su pequeño rincón creativo, así que continúen con el ¡¡¡buen contenido!!
Reconocemos el buen trabajo de todos los integrantes y les animamos a seguir dando lo mejor de ustedes en la blockchain y en la comunidad, nuestras sinceras felicidades a todos los miembros activos.
Si aun no han visto estás publicaciones, les invito a leerlas y comentarlas, ¡vamos animar a todos a seguir haciendo un buen trabajo!
Everyone has done an excellent job within the community, this week there was a waste of talent without a doubt, congratulations to all who continue to create and make this place your little creative corner, so keep up the good content!!!
We recognize the good work of all members and encourage you to continue giving your best in the blockchain and in the community, our sincere congratulations to all active members.
If you have not yet seen these publications, I invite you to read them and comment on them, let's encourage everyone to keep up the good work!
---
¡ESTA ES TU COMINIDAD!
Comparte tus tutoriales de bisutería, orfebrería, alambrismo y hasta de tu emprendimiento en el área, las ramas de la joyería son amplias, compártela aquí!
Esta es una comunidad para todos!
THIS IS YOUR COMMUNITY!
Share your tutorials on jewelry, goldsmithing, wirework and even your own business in the area, the branches of jewelry are wide, share it here!
This is a community for everyone!
---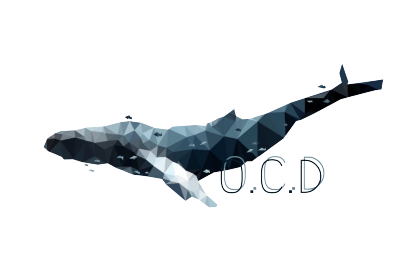 ---