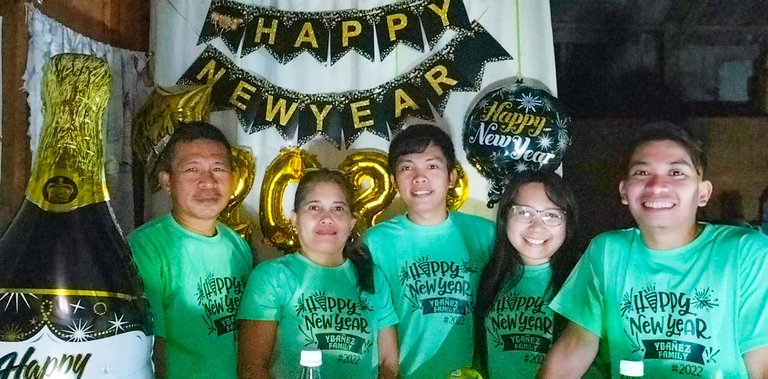 This is a little bit late because you know, procrastination. Plus, uploading a post is still a struggle here in Cebu. We have power now, but water is still unreliable and it will probably take another week for our internet connection to come back. I'm relying on prepaid data, but it's not consistent. Nevertheless, things are starting to return to normal, at least in our area, but it will take months or years to reverse the damage of that typhoon. Still, we have to greet you with a Happy New Year!
Hello everyone! Happy New Year! 🎉
We celebrated both Christmas and New Year in the dark, but I didn't feel any sadness over our situation. Maybe I haven't processed those emotions yet, but I felt I shouldn't complain because there are people who are in worse situations. I never thought we can celebrate the holidays after what happened, but my family's an optimistic bunch. We used my father's motorcycle as a lamp to illuminate the whole room. I bought a solar lamp, but it's not completely reliable. It will run out of power after an hour even if it's charged in the sun the whole day.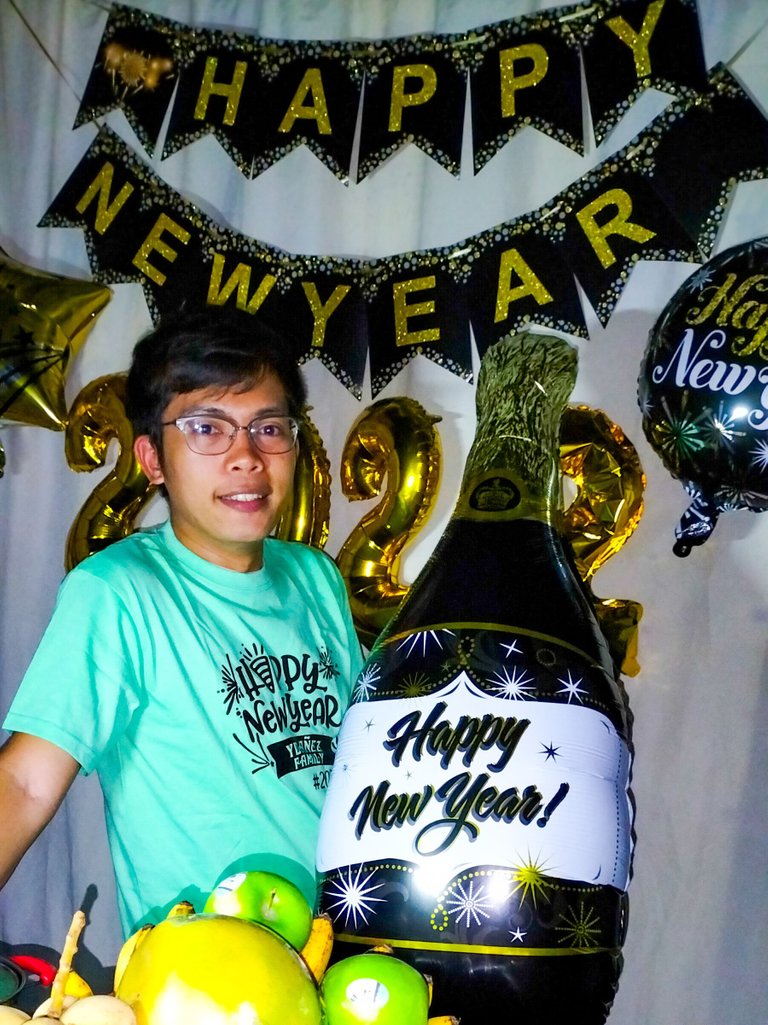 Some people don't call this a happy new year, just a "new year" because they have lost everything due to the typhoon. I can't blame them. We have different ways of reacting to the situation and processing our emotions. A pessimist would probably look back on what has been lost and would have difficulty in moving forward. An optimist would probably look ahead and look for the silver lining amidst the chaos and devastation. I prefer to be a pragmatist. I look at the present, recognize what has been lost, sort the things that I have direct control, let go of the things that are beyond me, and make decisions on what's best for me and my family. Regardless of what type you are, we all don't have a choice but to move forward. No matter what we do, we can turn back time and turn things back to normal. I think I have the confidence to say these things because of you. Yes, you who are reading this post right now.
Thank you for making my 2021 bearable! It was one hell of a roller coaster ride, but it was fun because of you. I'm actually excited to face the new year because of what's in store for the community. I never thought I could survive the whole of 2021 with only Hive. I mean every aspect of my life has been amalgamated with Hive and it's very difficult to separate now. I can't imagine what I would do without Hive. I would probably survive if that would happen because that's what I do. I always find a way to survive, but I just can't imagine that scenario right now.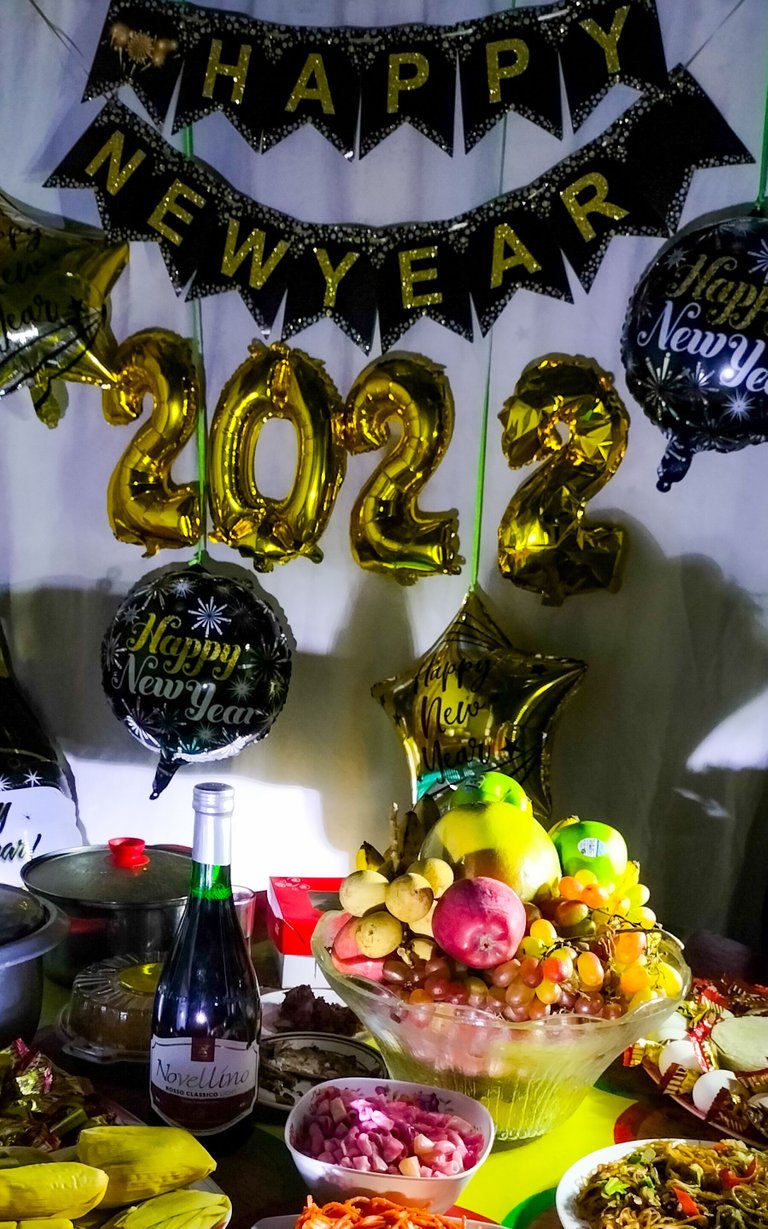 If there's one thing the past year has taught me is that I should not be too attached to the things I possess. I'm trying not to get attached even to my plans and visions for my future. I'm so done with those things especially when the pandemic ruined every single plan that I had.
The super typhoon solidified my resolve to detach and let go of things. I had a lot of plans that week before the typhoon. I actually had a difficulty in choosing which activity I would attend. Saturday, December 18, I was supposed to attend three events, but all of those didn't happen. All my allocated funds were diverted to house repair, buying of basic necessities, and donation drives. It's okay. I felt happy that I was able to help. Thank you all for letting me help those who really need it. They're so thankful for the 5 kgs of rice and a few groceries. Some said that we're better than the government because they didn't receive anything from the barangay. That was possible all because of you. I can't express my gratitude enough. Thank you so much! I'll make the final transparency report soon.
I'm not really into celebrations and decorations, but I just let my sister do whatever she wanted to do. All the decorations and food you see in those photos were from my sister and mother, but I was the one providing the money. I felt I should just let them do the things that will make them happy. Because they were happy, I was also happy and at peace. Just because I don't like celebrations doesn't mean I should deprive them to celebrate considering what we have been through.
I'm so done with new years resolutions and setting goals. I'll just let the universe plot the course for me. What I'm excited about is seeing where Hive will take us this year. More importantly, as long as my family is happy, I can sleep knowing I did my best for them. I'm also done with allowing other people to influence my life. Last year was an eye-opener when it comes to those things. I won't allow anyone to make me feel down anymore. I'll be more selective of the people I wanted to be with. To those I've let go of last year, go on with your lives. I hope we won't cross paths again in the future. Still, I'm hoping for the best for all of you.
Once again, Happy New Year and see you on my next post!
---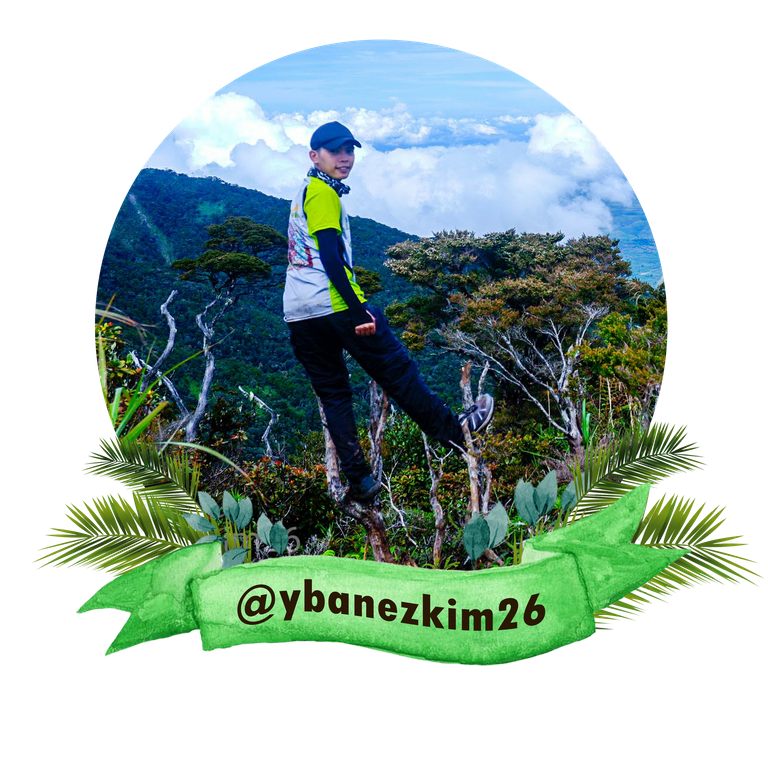 Kim Ybañez
Welcome to Kim's small corner in Hive. He is a chemical engineer by profession, but a blogger by passion. He is a wanderlust and an adventure seeker. Join his quests as he visits secluded destinations, climbs mountains, tries new and exotic dishes, and explores his country (The Philippines). He's also a trying hard photographer so stay tuned as he shares his photos and his thought process while creating them.
If you like his content, don't forget to upvote and leave a comment to show some love. You can also reblog if you want to. Also, don't forget to follow him to be updated with his latest posts.