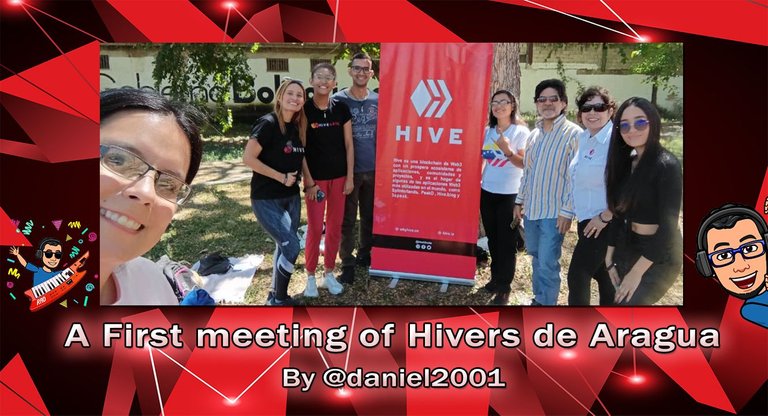 ¡Hola amigos de Hive! espero se encuentren súper bien, hago éste post con mucha felicidad ya que se trata de mi experiencia en el primer encuentro del año 2023 entre Hivers Aragûeños el cual estuvo muy agradable y bueno aquí les contaré un poco sobre éste pequeño evento. Principalmente les digo que la comunidad de Hivers en Aragua estuvo inactiva un tiempito pero por iniciativa de algunos lideres como la amiga @yolimarag se planeó hacer éste encuentro para planificar nuestras actividades en éste nuevo año, no tuve la receptividad que esperábamos pero los pocos que estuvimos la pasamos muy bien.
Hello Hive friends! I hope you are very well, I make this post with great happiness since it is about my experience in the first meeting of the year 2023 between Hivers Aragûeños which was very pleasant and well here I will tell you a little about this small event. Mainly I tell you that the community of Hivers in Aragua was inactive for a while but at the initiative of some leaders like the friend @yolimarag it was planned to hold this meeting to plan our activities in this new year, I did not have the receptivity that we expected but the few that were we had a great time.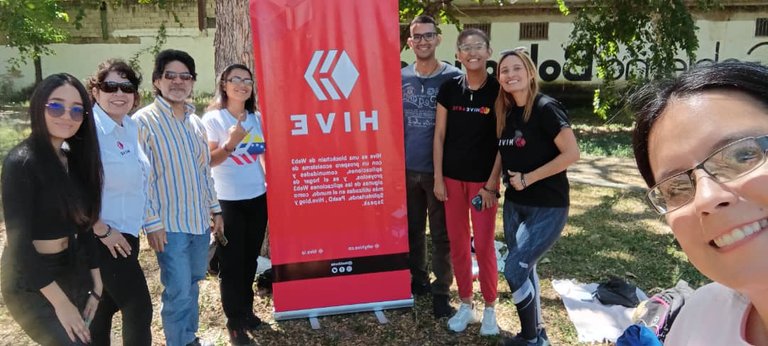 Bueno como les dije el encuentro quedó pautado principalmente porque @yolimarag escribió en un grupo de whatsapp que tenemos como comunidad Aragûeña y varios Hivers se presentaron en el chat ya sea para explicar su motivo por el cual no irían y otros confirmando asistencia. Dicho encuentro quedó fijado en el Parque Santos Michelena ubicado en la ciudad de Maracay a las 9:00am del sábado 28 y por ende bueno tuve que madrugar para ir porque quería dormir bastante pero bueno son cuestiones jejeje.
Well, as I told you, the meeting was scheduled mainly because @yolimarag wrote in a WhatsApp group that we have as an Aragûeña community and several Hivers showed up in the chat either to explain their reason for not going and others confirming attendance. Said meeting was set in the Parque Santos Michelena located in the city of Maracay at 9:00 am on Saturday the 28th and therefore I had to get up early to go because I wanted to sleep a lot but hey, these are issues hehehe.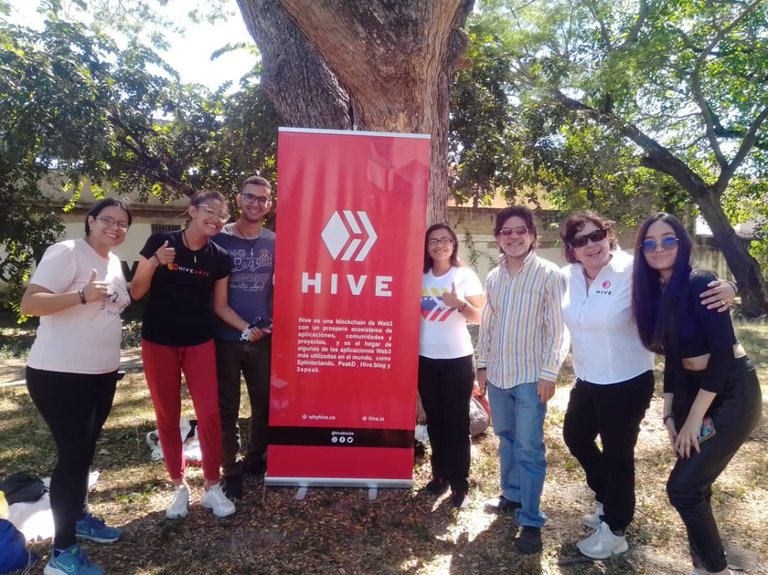 En dicho encuentro estuvieron presentes pocos usuarios tales como @maitt87, @rosana6, @irvinc, @damarysvibra, @yolimarag y su hija (que no recuerdo el usuario) y bueno @stefy.music y yo que llegamos tarde y al mismo tiempo a eso de las 10 am jejeje.
Few users were present at said meeting such as @maitt87, @rosana6, @irvinc, @damarysvibra, @yolimarag and her daughter (I don't remember the username) and well @stefy.music and I who arrived late and at the same time to that at 10 am hehehe.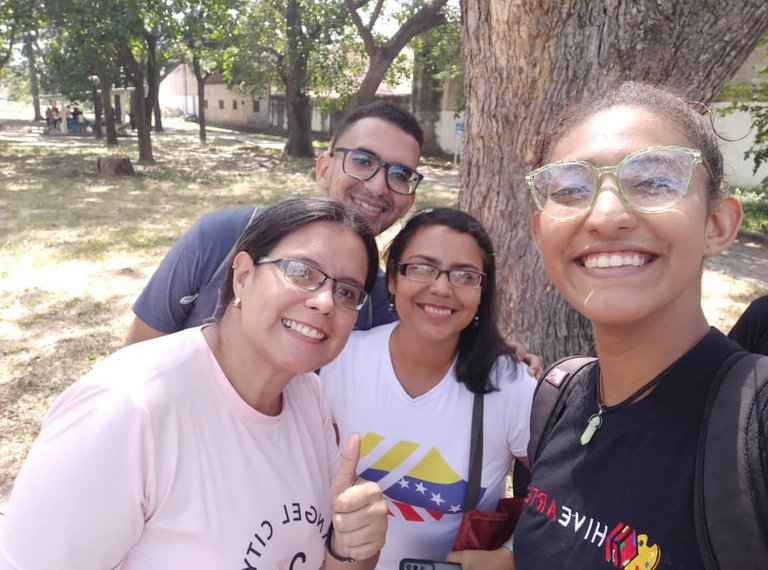 Fue un día muy agradable para compartir con personas ya conocidas principalmente para planificar las actividades de éste año 2023, mi parte fue hablar sobre los músicos en el estado y también sobre las funciones de cada uno en pro del fortalecimiento de la comunidad de Hive Aragua.
It was a very pleasant day to share with people I already knew, mainly to plan the activities for this year 2023. My part was to talk about the musicians in the state and also about the functions of each one in favor of strengthening the community of Hive Aragua.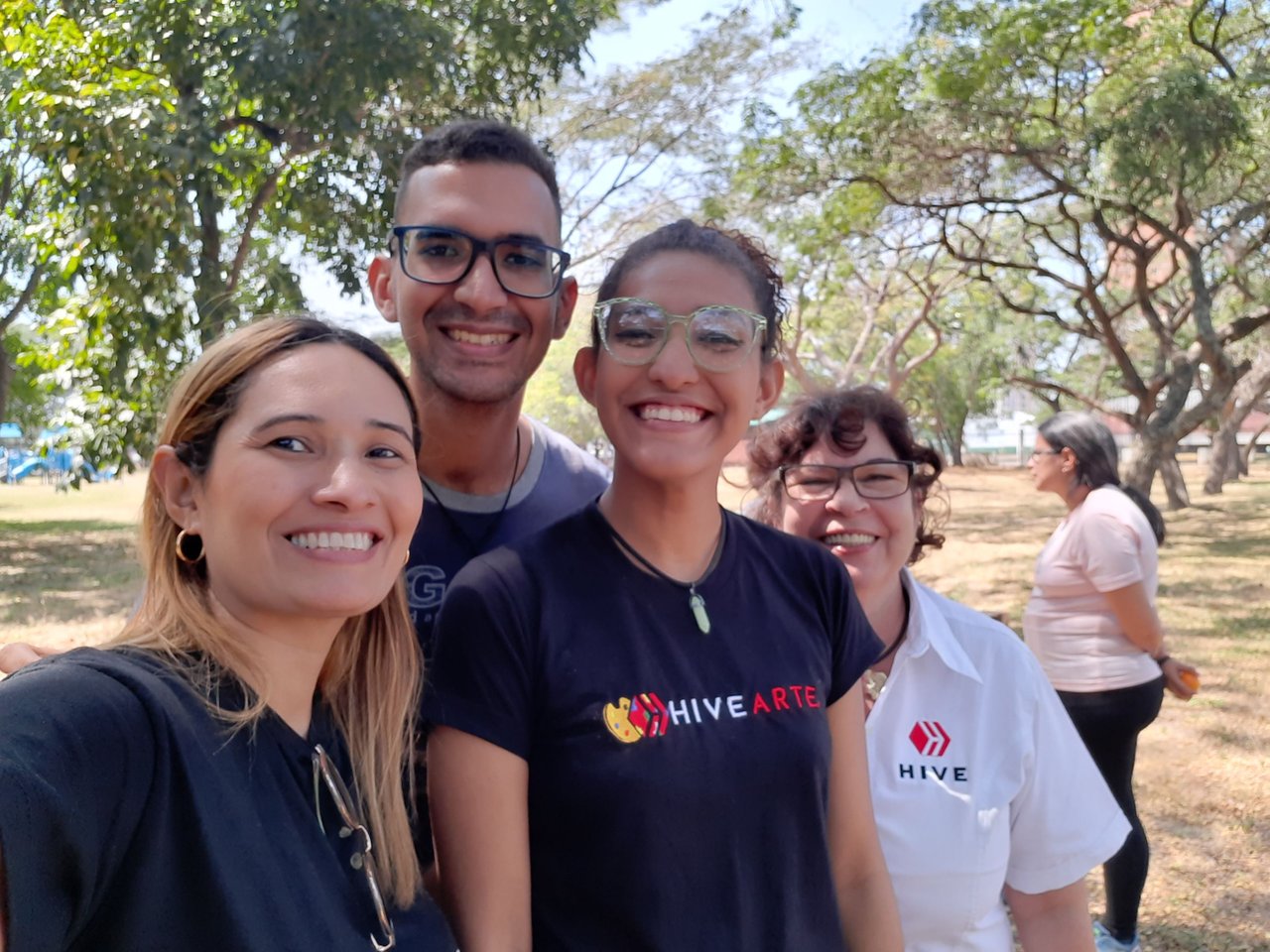 En éste primer encuentro no solo nos volvimos a ver para hablar y planificar sino también para compartir algunos aperitivos entre todos, comimos doritos, mandarinas, cambures e incluso unos alfajores que estaban súper buenos, además de eso nos agradó mucho el ambiente natural del parque con su aire fresco y amplio espacio.
In this first meeting we not only met again to talk and plan but also to share some appetizers among all of us, we ate doritos, mandarins, cambures and even some alfajores that were super good, besides that we really liked the natural environment of the park with its fresh air and ample space.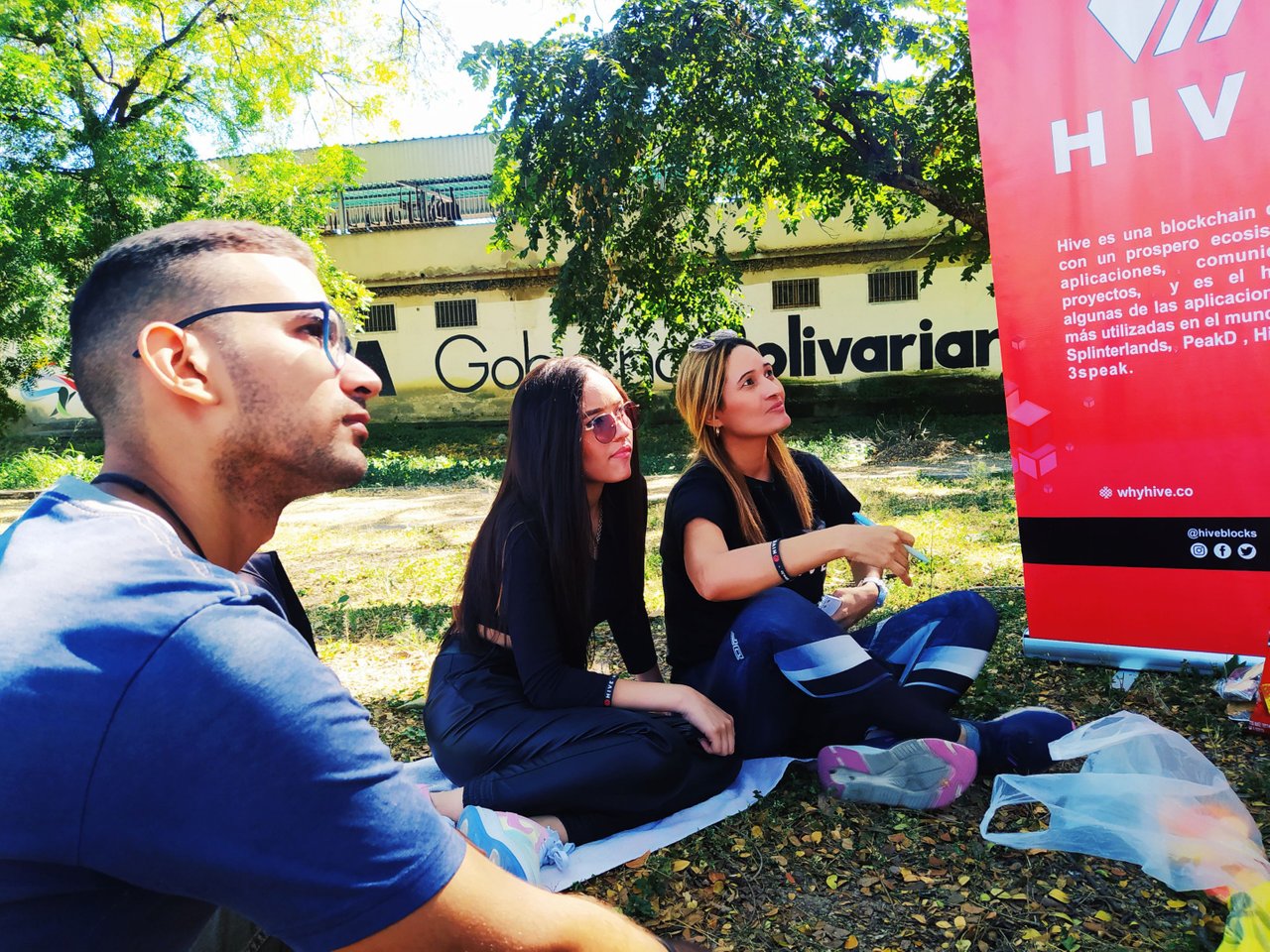 Como no teníamos una mesa o una manta nos tuvimos que sentar directamente en el piso pero aun así no fue una experiencia tan mala jejeje porque igual nuestro objetivo era volvernos a ver después de un tiempo, claro está que faltaron muchísimas personas pero espero que estén para próximos encuentros en el estado.
Since we didn't have a table or a blanket we had to sit directly on the floor but even so it wasn't such a bad experience hehehe because our goal was to see each other again after a while, of course a lot of people were missing but I hope they'll be here upcoming meetings in the state.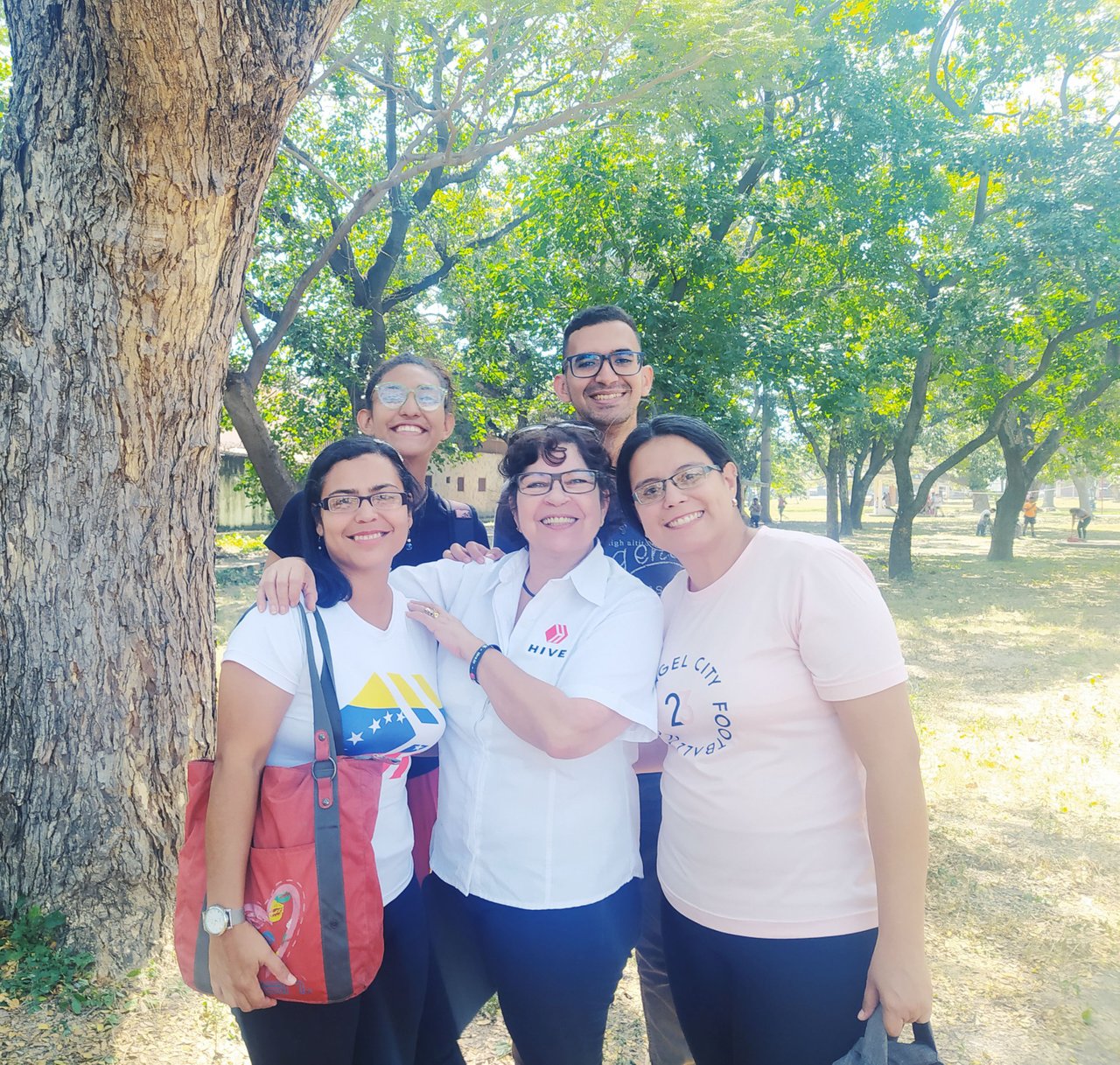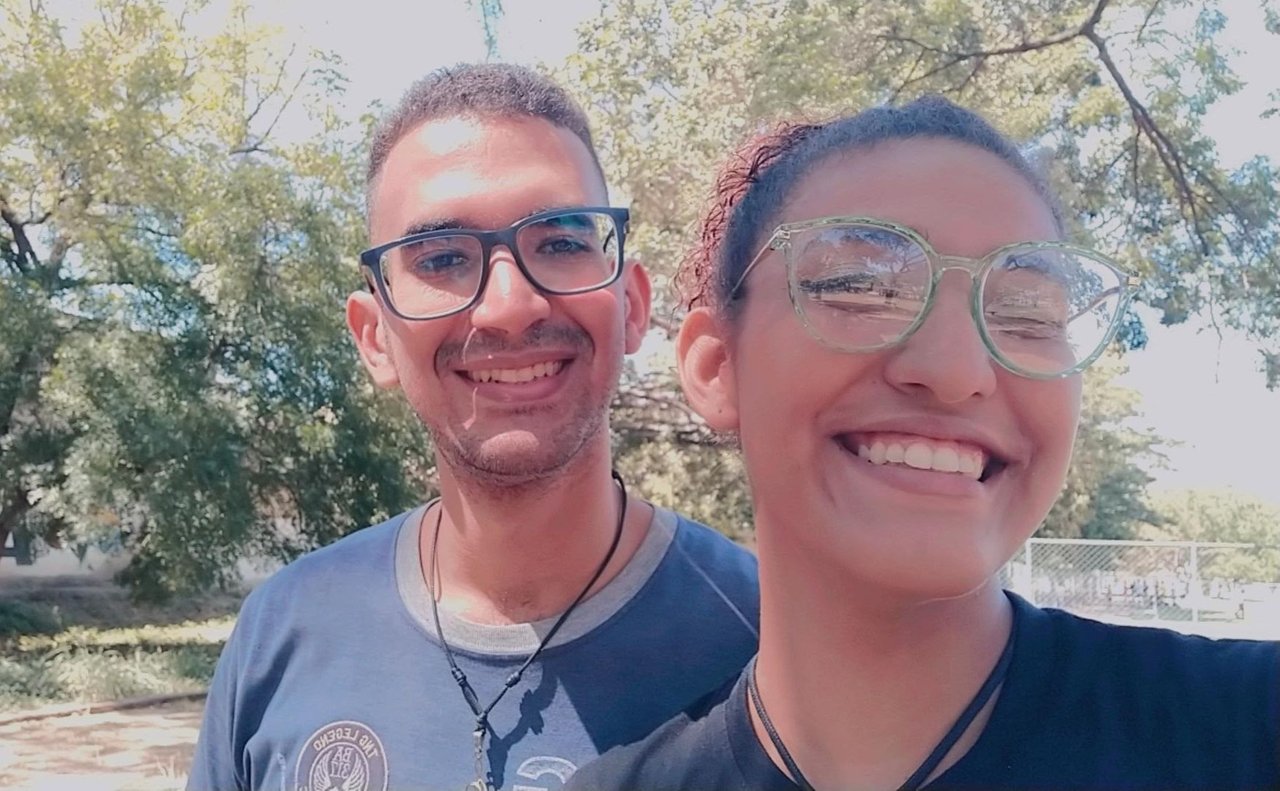 Y bueno no podía faltar mi compañera de aventuras que literalmente me arrastró a éste encuentro ya que como les dije yo quería seguir durmiendo puesto que me levanto tarde pero hice un sacrificio de ir por así decirlo y bueno fue todo éxito lleno de alegría y armonía entre Hivers.💙💜
And well, I could not miss my adventure partner who literally dragged me to this meeting because as I told you I wanted to continue sleeping since I get up late but I made a sacrifice to go so to speak and well it was all a success full of joy and harmony between Hivers.💙💜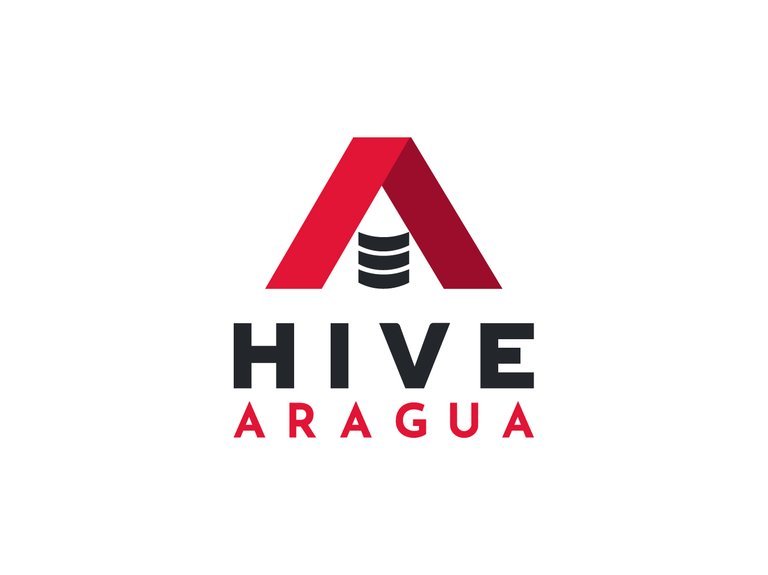 Y por último los invito a seguir la cuenta de @hive-aragua que está nueva en éstos momentos pero que será de mucho beneficio para los Hivers en el estado Aragua y también apoyará al ecosistema de Hive como tal. No se pierdan de los anuncios que se harán desde esa cuenta.
And finally, I invite you to follow the @hive-aragua account, which is new at the moment but which will be of great benefit to the Hivers in the Aragua state and will also support the Hive ecosystem as such. Do not miss the announcements that will be made from that account.