Good day to all the wonderful people of the Hive world. Since New Year's Day, I face a lot of decision-making situations. Today is another day of my life that is full of choices. Sometimes I felt I am running out of it, sigh. No, I am not talking about big life's decision-making this time. I am talking about what to cook for this day, lol. Allow me to share what I decided to cook for our breakfast today.
---
What should I cook?
Am I the only one who has difficulties in deciding what to cook every meal? Because I feel it almost every day, hehe. Maybe because each of us in our little family has food restrictions for our health. I have high uric acid, my husband has hyperthyroidism, Jewel has Type 1 diabetes, and Janneah has allergies that give us lots of sleepless nights. And many foods may trigger each of our health problems and I am just recently learning mine.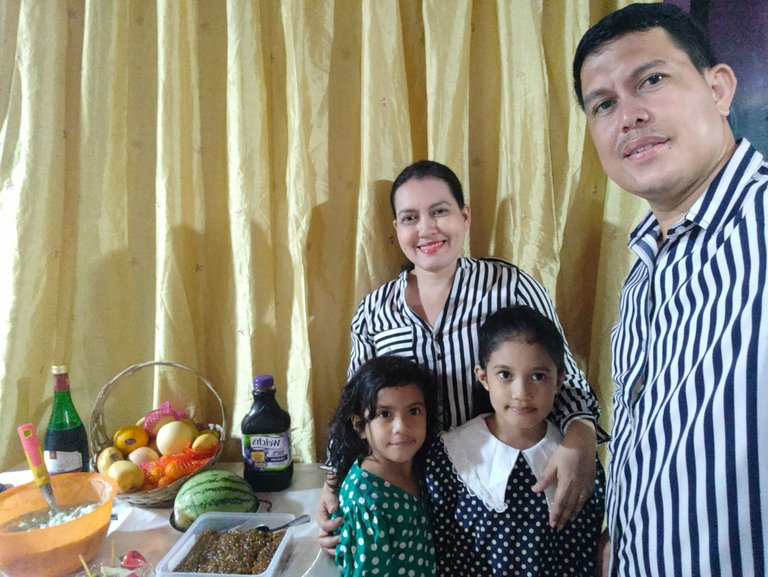 As a mother, I am the one who will prepare every meal most of the time. Today, the food that we have stocked in the fridge was almost consumed. The one that was left there was a little pork that was left from what I bought last week. And it made me think about what should I cook that does not involve meat. So I asked my husband early this morning to buy 1/2 kilo of eggplant from the vegetable store and decided to cook "Tortang Talong". A Day of Decision on Cooking "Tortang Talong"
---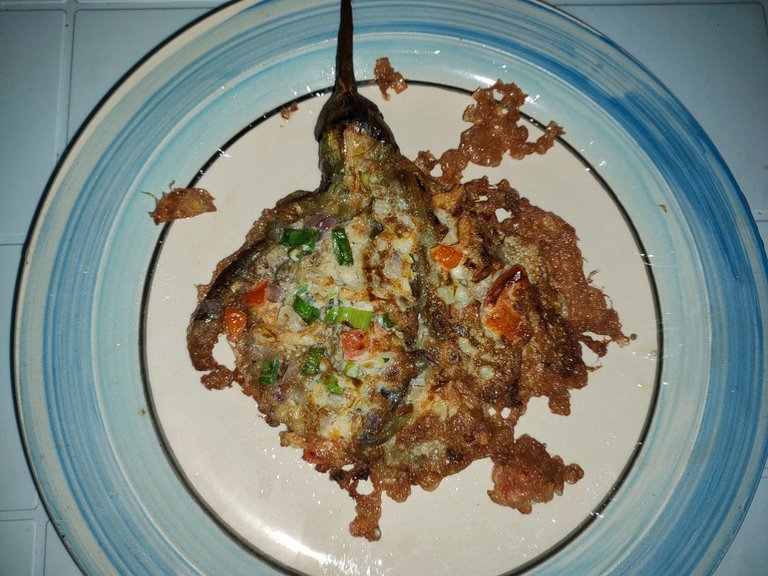 Tortang Talong for Breakfast
Please bear with me as I show you how I cook my "Tortang Talong".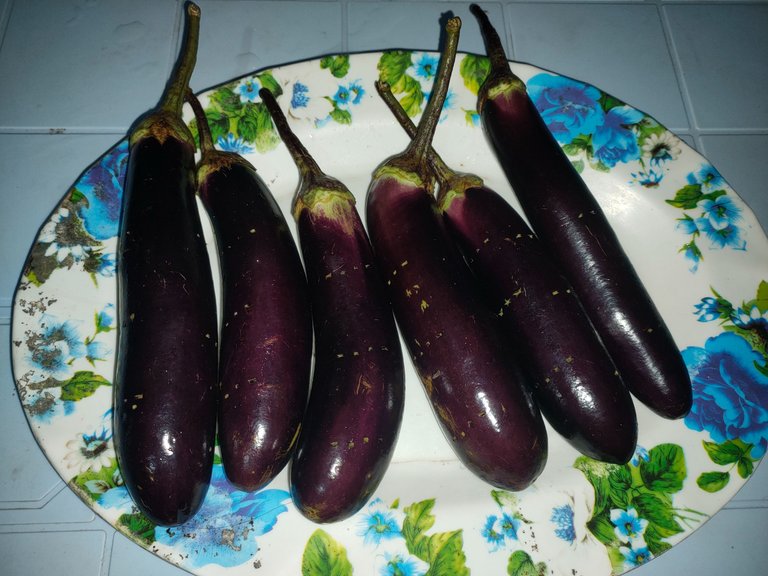 First, wash the eggplant (also called Guinea squash, a native vegetable in Southeast Asia, especially in the Philippines), and pierced its body with a fork to make tiny holes so that it will not burst when it is being grilled.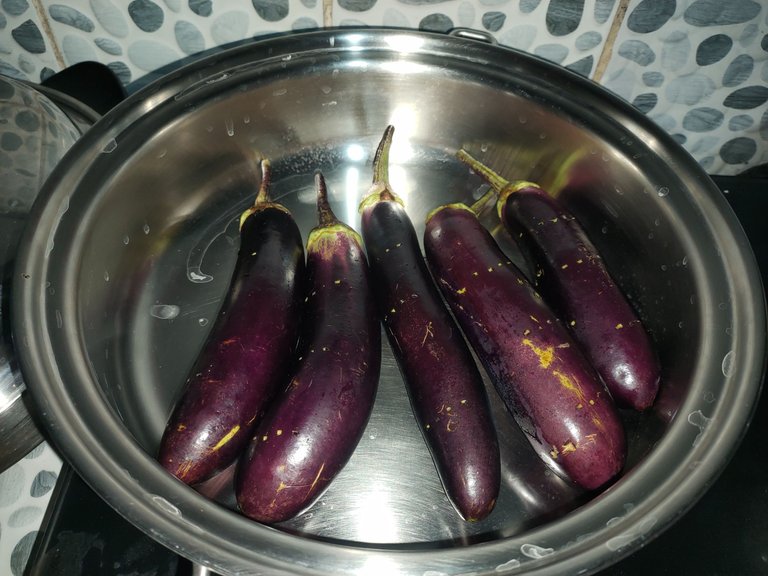 In cooking the eggplants, I heated a pan and put the eggplants in it without cooking oil. It can also be steamed but I toast it to make it more aromatic.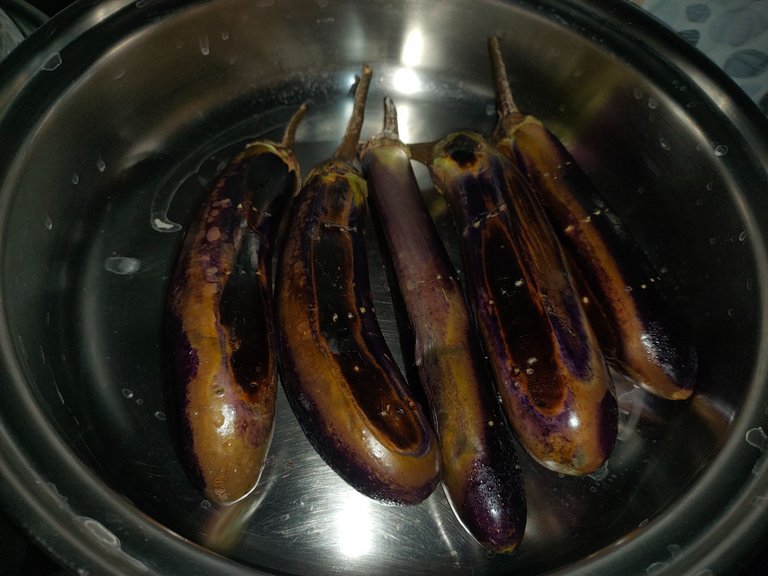 You can smell its aroma once it is cooked. Make sure to toast all of its sides.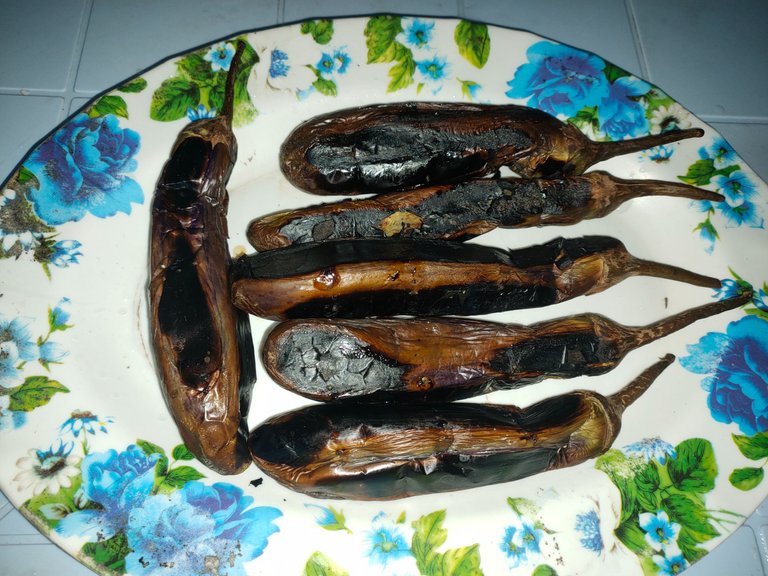 Cooled it down on a plate to be able to peel its skin off.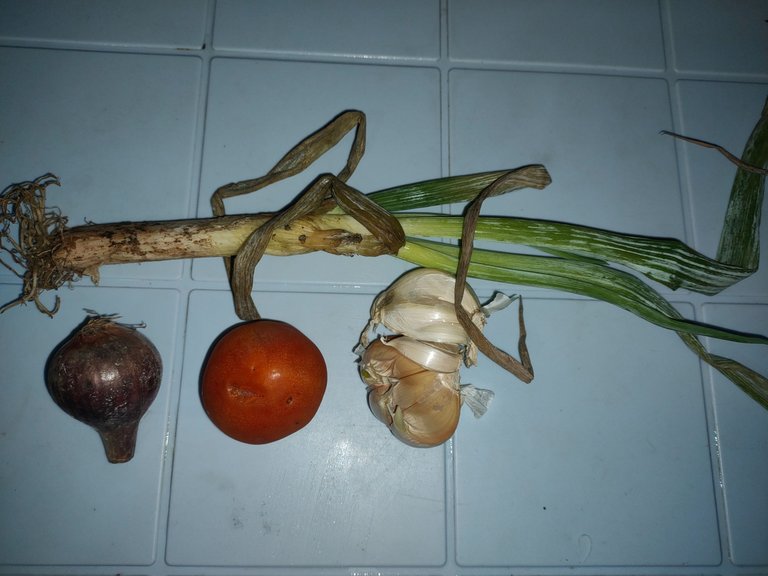 While waiting for the eggplants to cool down, I prepared the ingredients needed for the final cooking. Onion, garlic, spring onions, and tomato.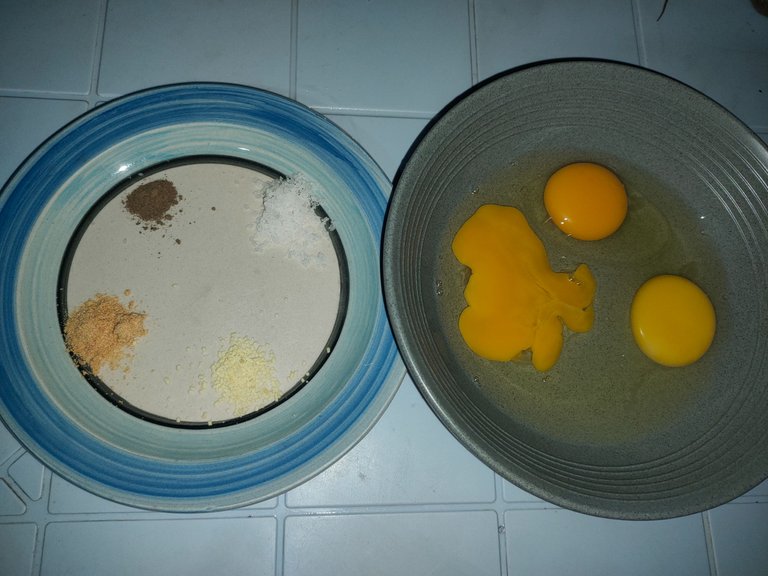 A little salt, black pepper, garlic powder, seasoning, and three medium eggs.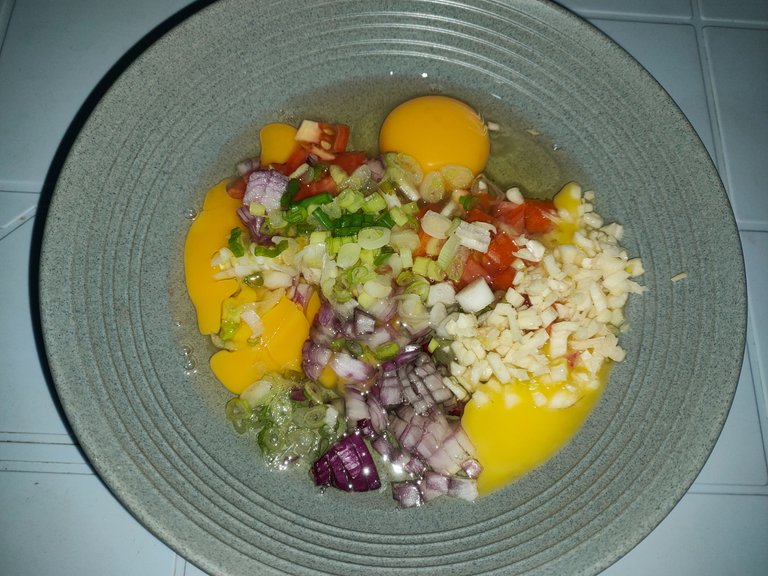 Chop the onion, garlic, spring onions, and tomato and mixed them with the eggs.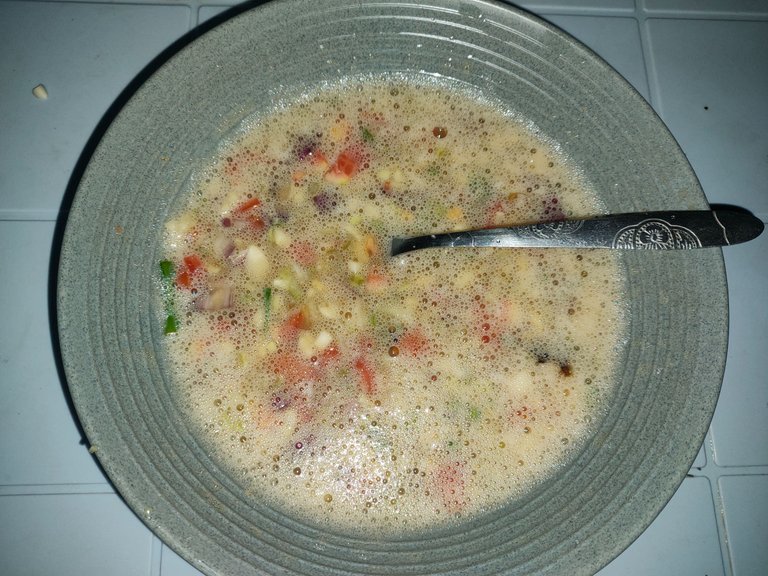 I used the fork to beat the eggs with the spices. Added the salt, black pepper, garlic powder, and seasoning and mixed it well.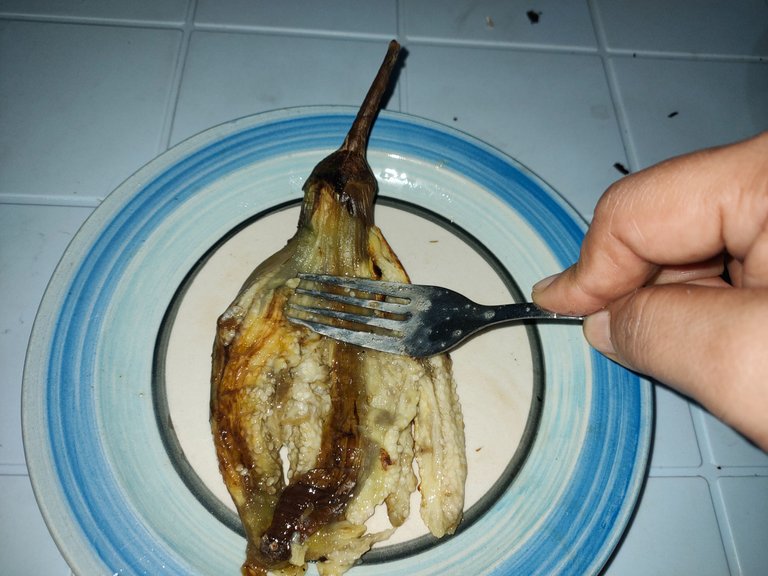 Peeled off the skin of the toasted eggplants. I put one on a saucer and mashed it with a fork to flatten it.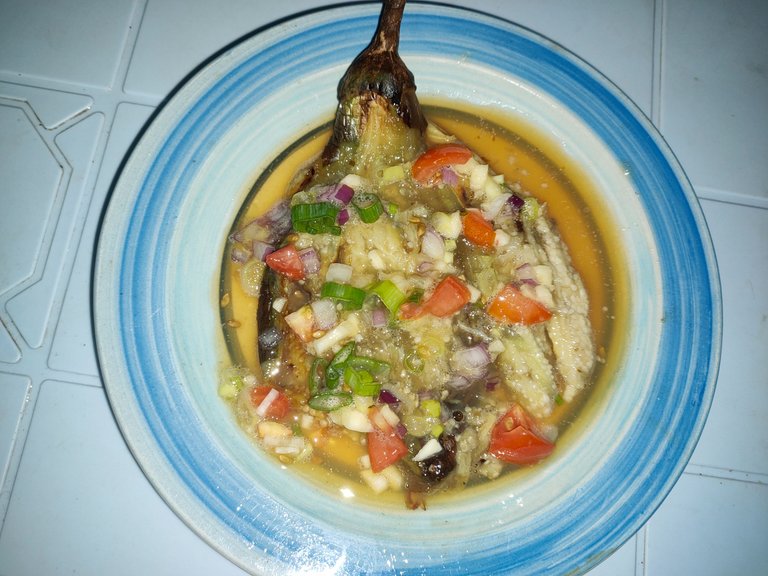 Once it was flattened, I put three spoons of the mixed eggs and spices on it.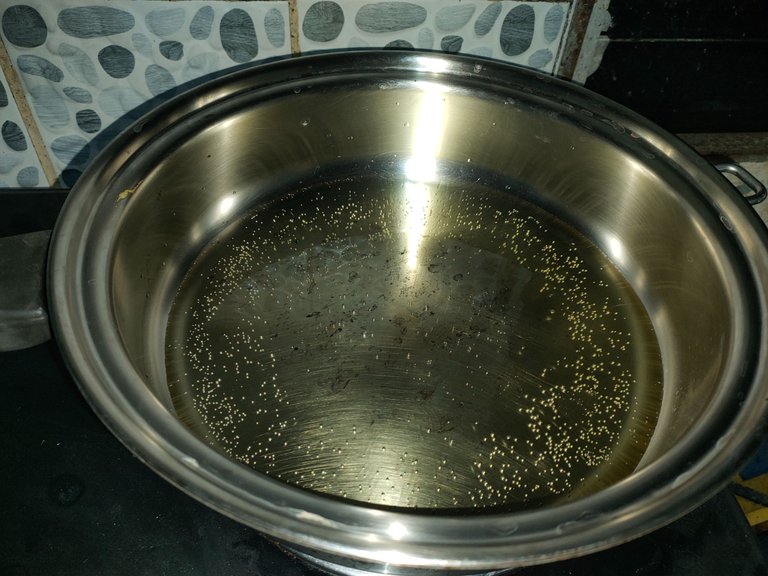 On a heated pan put enough cooking oil.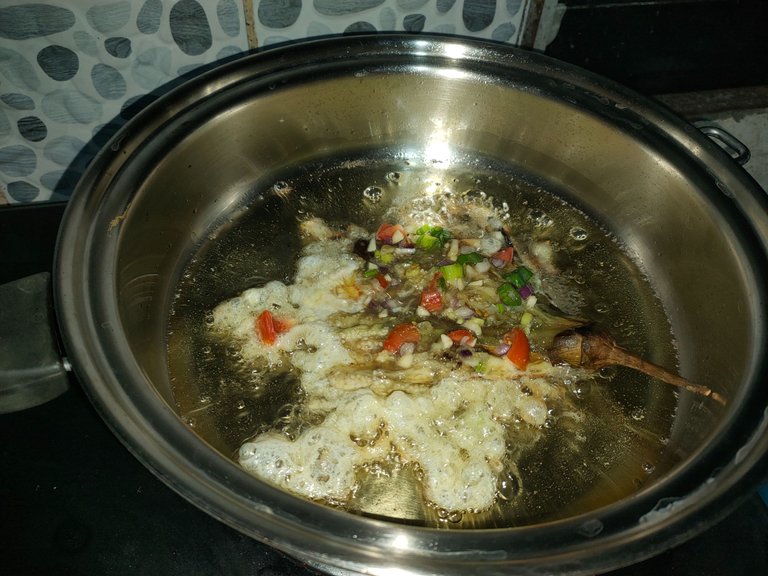 I fried the one that I prepared on the saucer.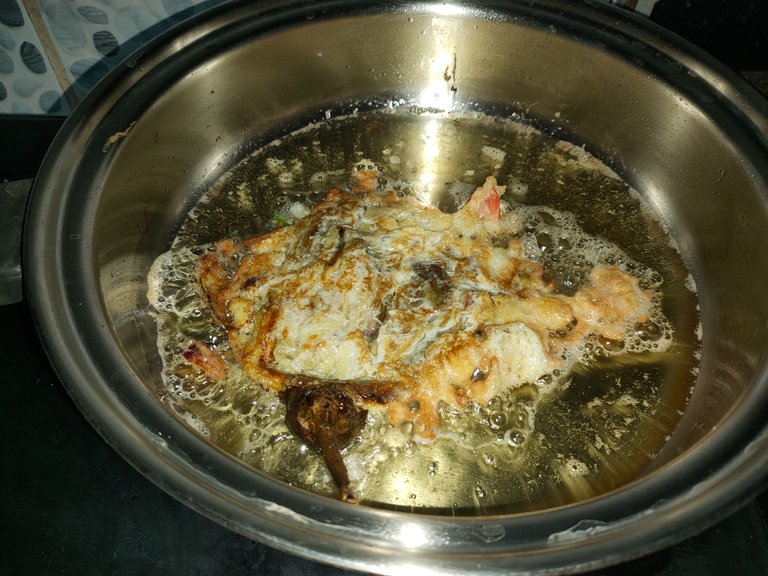 Flip it on the other side once it turned to brown.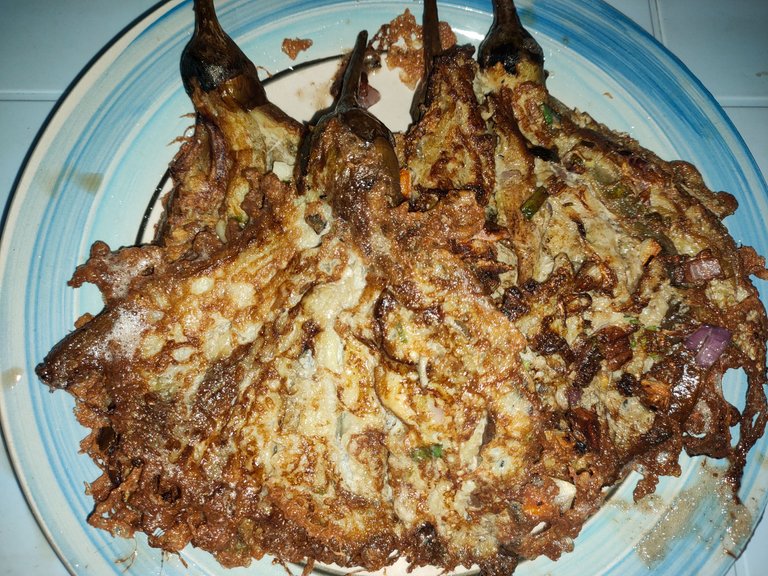 My apology, I'm in a hurry this morning, so it was not as good plating as it should be.
And finally, these were my "Tortang Talong" for our breakfast. The kids loved it so much and it was a good choice of what to cook.
---
Another Mother's duty was accomplished on this day. I know tomorrow would be another day of decision-making for me...haha.
That is all for this blog. Thank you so much for the time spent reading. With love mommyjane.