It's exactly a month since Super Typhoon Odette struck the Philippines. Places like Siargao, Bohol, and Cebu were hit hard. Total devastation. Most of the local Hivers here in Cebu have done their part to reach out to other victims and provide help right after the calamity. Then Christmas and New Year went by and some were able to celebrate them, some didn't. To be honest, it feels like it's been a long time as days fly by so fast.
Power and communication lines have slowly been fixed in some areas here at our place. Most people in the city now have access to water. No more long queues at water refilling and gasoline stations. It looks like things have gone back to normal here in the city but if you head over to rural areas, people are still having a hard time rebuilding their homes. The government has promised monetary and other forms of aid to the victims and this we have yet to experience. Most of the time it's fellow individuals, private groups, and NGOs that have been actively providing donations and relief goods.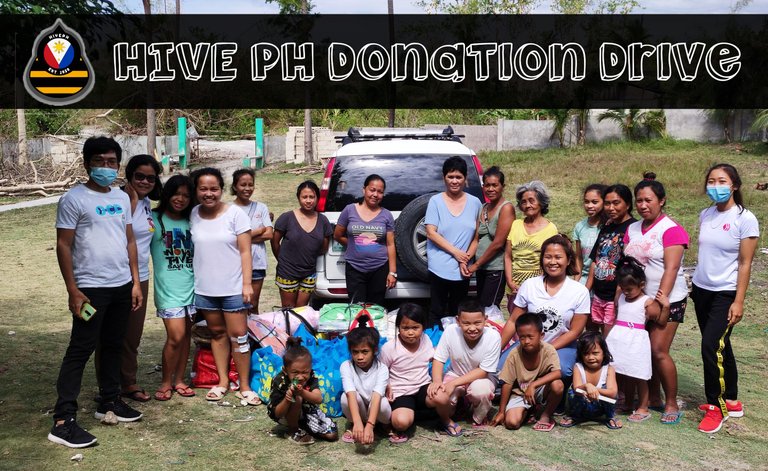 Speaking of private groups, our Filipino Hive community HIVE PH also initiated a donation drive for the Odette victims. A total of PPH 35,000 or USD 700 was accumulated and turned over last January 03, 2022, for distribution. As agreed, half was disbursed to our fellow Filipino Hivers who needed it the most, and the other half was allotted to victims who were non-Hivers.
---
HIVE PH BENEFECIARIES
---
FILIPINO HIVERS
There were 5 Hivers who were recipients of PHP 3,500 respectively. Some of the financial aid was individually sent to their Gcash accounts last January 05, 2022, as they were located in far-off places. Jaya from @thegoodbi was able to meet up in person to receive the cash donation.

TOTAL : PHP 17,500


FAMILIES FROM THE SOUTH
Besides trying to go back to our personal lives, deciding on what to do with the rest of the funds was hard. Doing donation drives or relief operations is a tedious job and sometimes can turn out to be complicated. Thus, the reason for the delay of this update. There were several options and one was to buy roofing materials and distribute them to those living in the mountains whose houses were severely damaged. However, the logistics prove to be hard as supplies were running low and prices were twice as the original. There were still ongoing clearing and fixing on roads too. Reaching the mountains would also be difficult and it would require us to rent a truck.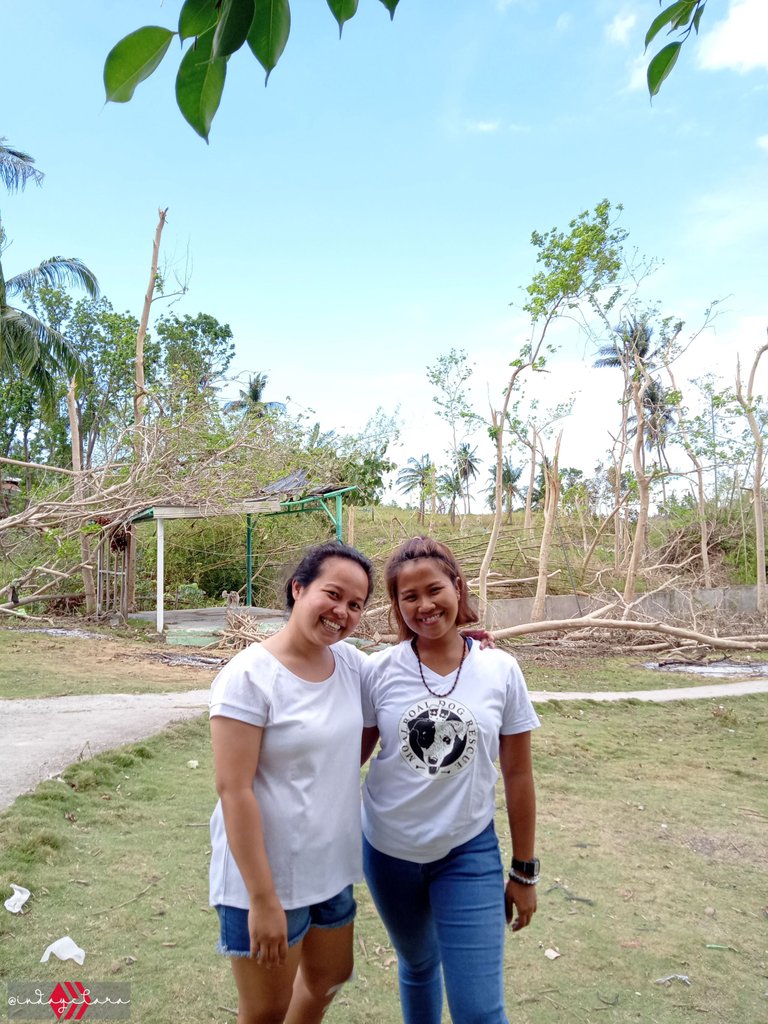 My close friend Tina.
Days passed until motivation and inspiration came. A close friend who got her house wiped out by the sea during the typhoon was residing at a school -turned-evacuation center in Alegria, Cebu. 18 families were staying there including hers who were still struggling to rebuild their houses. The essential items that were needed at the moment were pillows, blankets, sleeping, mats, solar lights, and food. Knowing all these, it became clear that making these 18 families as beneficiaries and reaching their location was feasible for us to do.
Initial planning was done two days before dispatch. Buying and packing of the said materials were done a day before. Finding transport was the hard part. Good thing, an uncle lent his vehicle for us to use. The driver who was hired canceled at the last minute but @chillwithshanna's uncle stepped in as a replacement. Somehow, everything fell into place and by January 14, 2022, Friday, we ventured onto the south of Cebu to turn over the relief goods.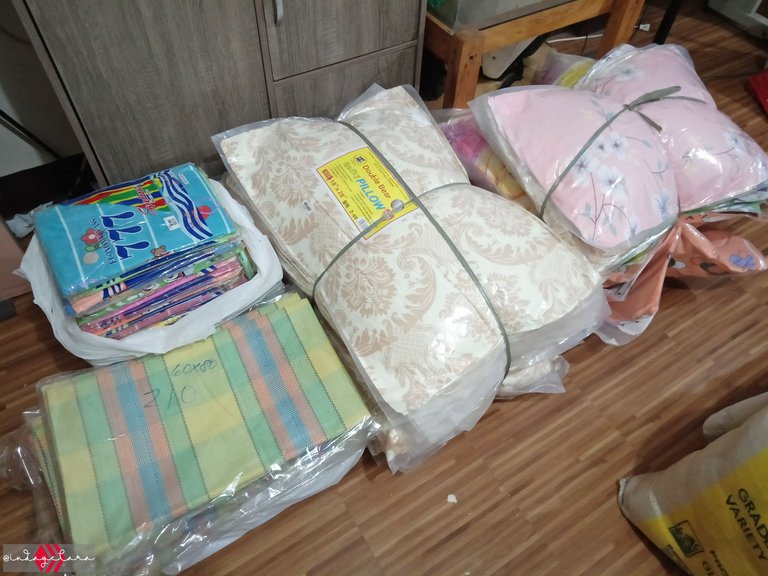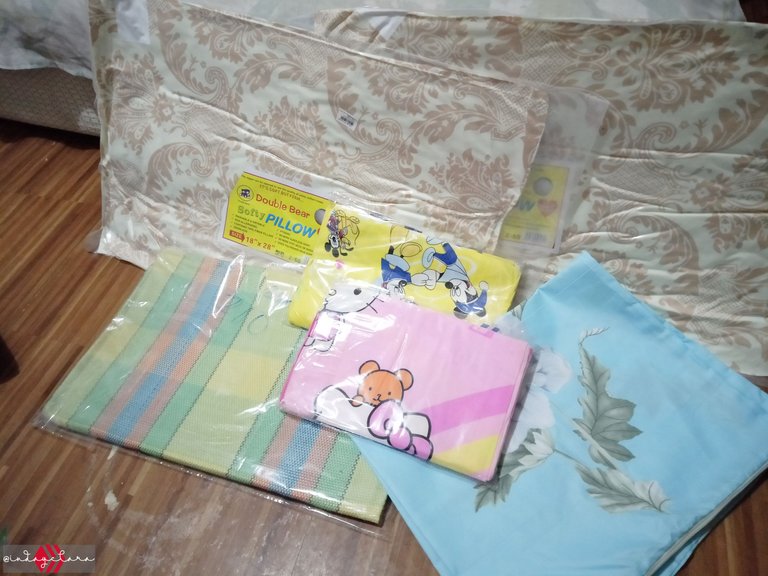 Each family received 2 pillows, 2 pillow cases, and 1 sleeping mat.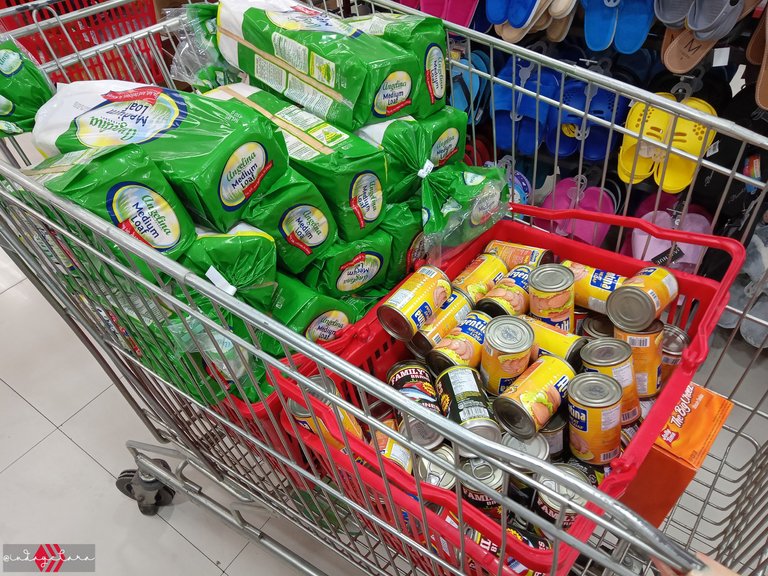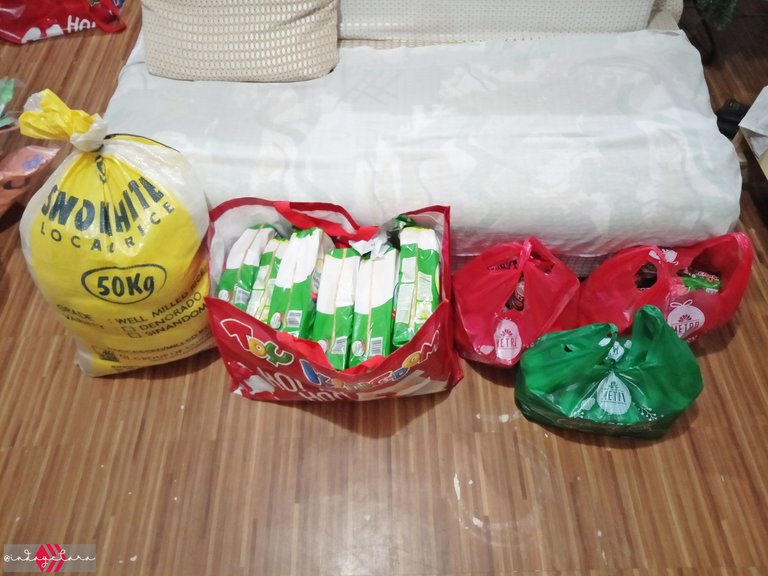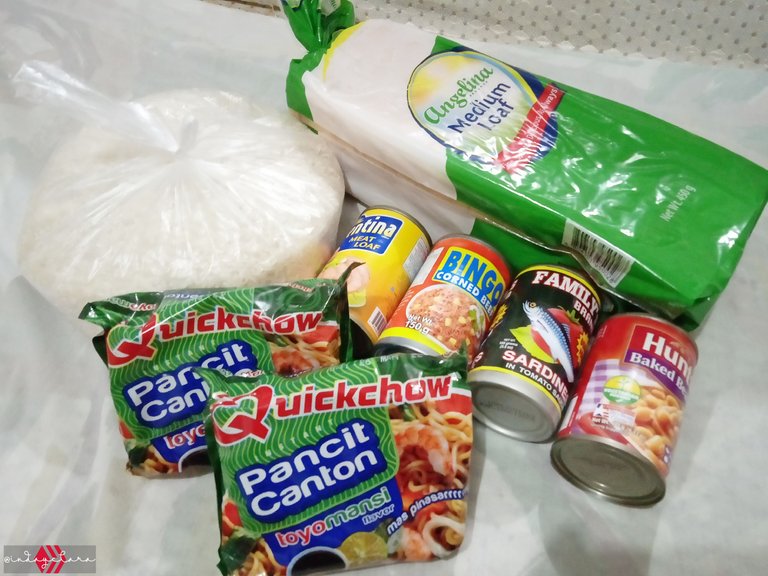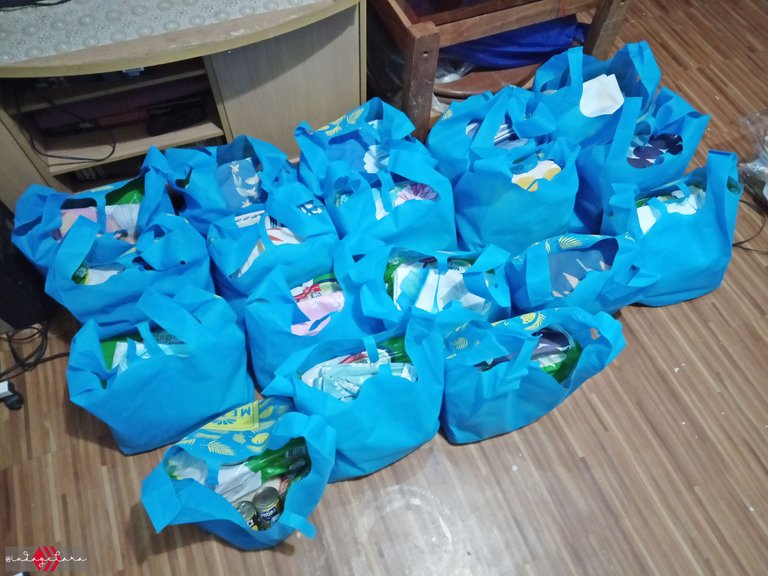 Inclusions of the bag of groceries are as follows: 2 kilos if rice, 1 loaf of bread, 4 canned goods, 2 packs of noodles.
It was a long drive to Alegria, 5 hours to be exact. Arriving at Alangasil Elementary School, we were greeted by the families there. Opening remarks were done as per request by @chillwithshanna before distributing the sleeping materials and relief bags to their rooms together with @ybanezkim26. After which, we spent some 30 minutes with Tina to exchange our Typhoon Odette stories. Her family had to run in the middle of the night while Odette was unleashing her wrath and the sea devoured their home which was standing near the sea. Now, a common sad story for most families there.
The 18 families were all grateful for the goods they received especially the sleeping materials as it usually gets very cold there at night. Seeing their smiles were already good enough. We didn't stay long as it was yet another long drive going back to the city, 7 hours to be exact.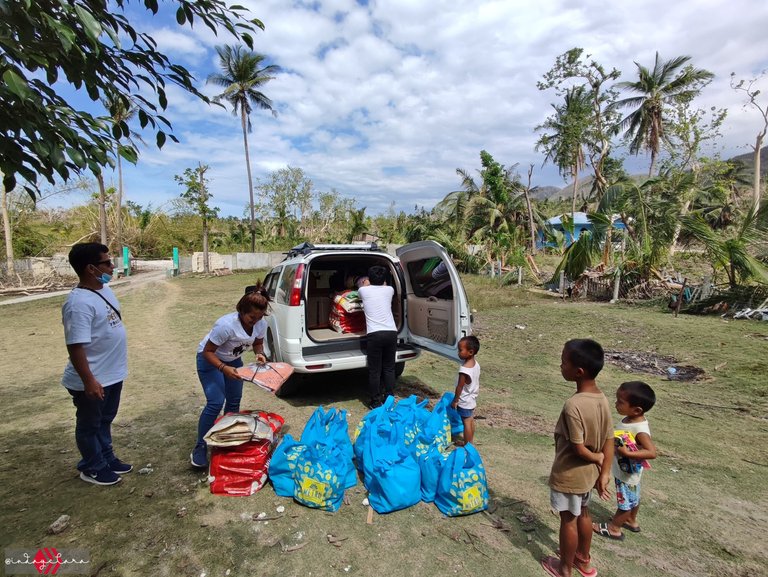 Unloading of relief goods..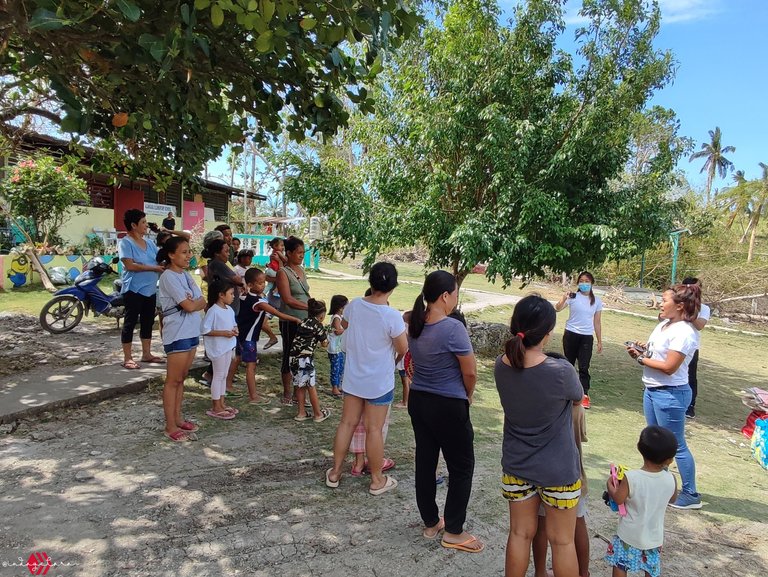 Impromptu opening remarks.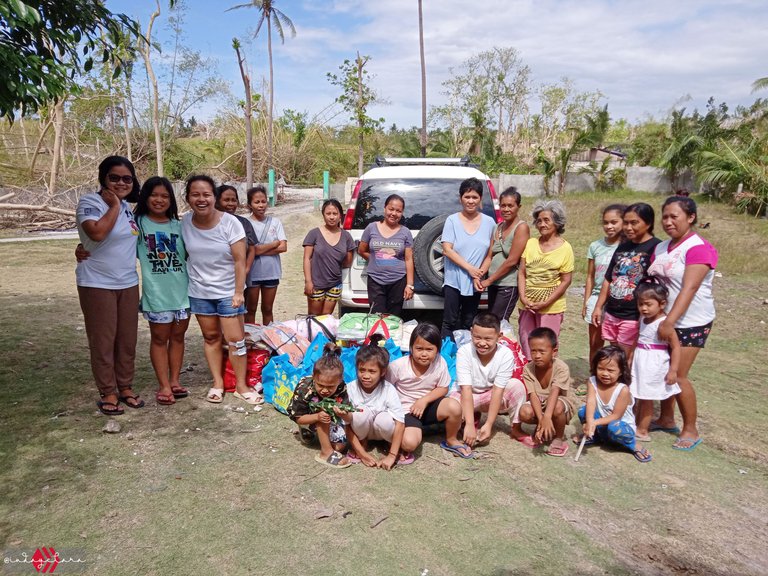 The heads of per household were out fixing their damaged houses so the wives were the ones to receive the donations.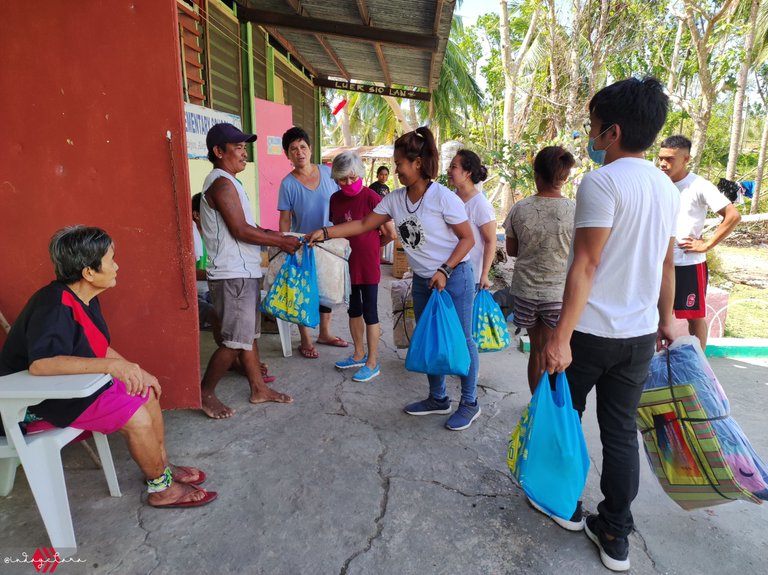 As the school was a small one, there were 4 to 5 families sharing one classroom.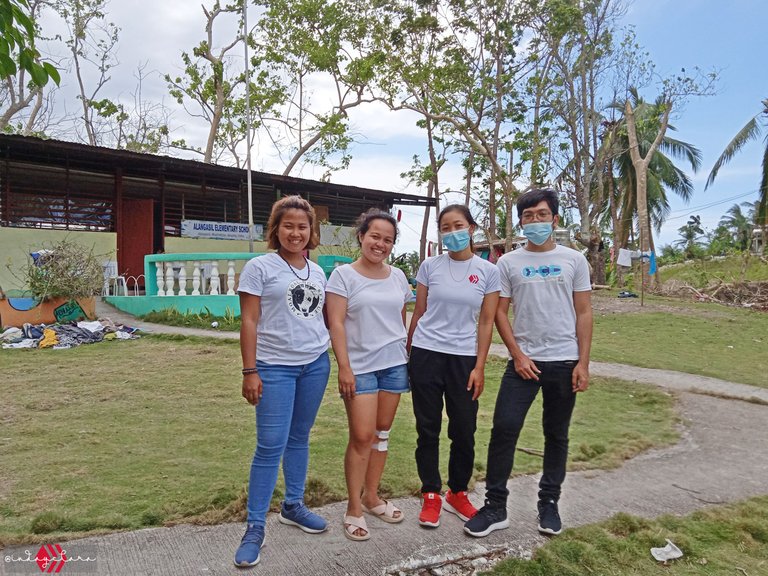 I, Tina, @chillwithshanna, and @ybanezkim26.
We would like to express our gratitude to @romeskie, @tpkidkai, @adamada, and the rest of the HIVE PH community for entrusting us this project. Using @chillwithshanna's words, we were only instruments for making it happen. No words can describe how grateful we are to those of you who helped HIVE PH raise the donation funds.
---
TRANSPARENCY REPORT
---
As mentioned above, a total of Php 17,500 were given to Filipino Hivers. This transparency report will revolve around the remaining Php 17,500 that was used to buy the relief goods for the beneficiaries in Alegria.
| ITEMS BOUGHT | STORE | CURRENCY | TOTAL AMOUNT |
| --- | --- | --- | --- |
| PILLOWS & BLANKETS | NOVO / ASIA CONSUMER VALUE TRADING | PHP | 7,990.00 |
| PILLOW CASES | METRO COLON | PHP | 1,666.00 |
| SLEEPING MATS | CEBU PRINCESS ANDREA COMMERCIAL INC | PHP | 3,485.00 |
| 36 KILOS OF RICE | SHRINIK STORE | PHP | 1,512.00 |
| GROCERIES | SUPER METRO BASAK | PHP | 2,817.50 |
| MISCELLANEOUS | N/A | PHP | 29.50 |
TOTAL : PHP 17,500
OFFICIAL RECEIPTS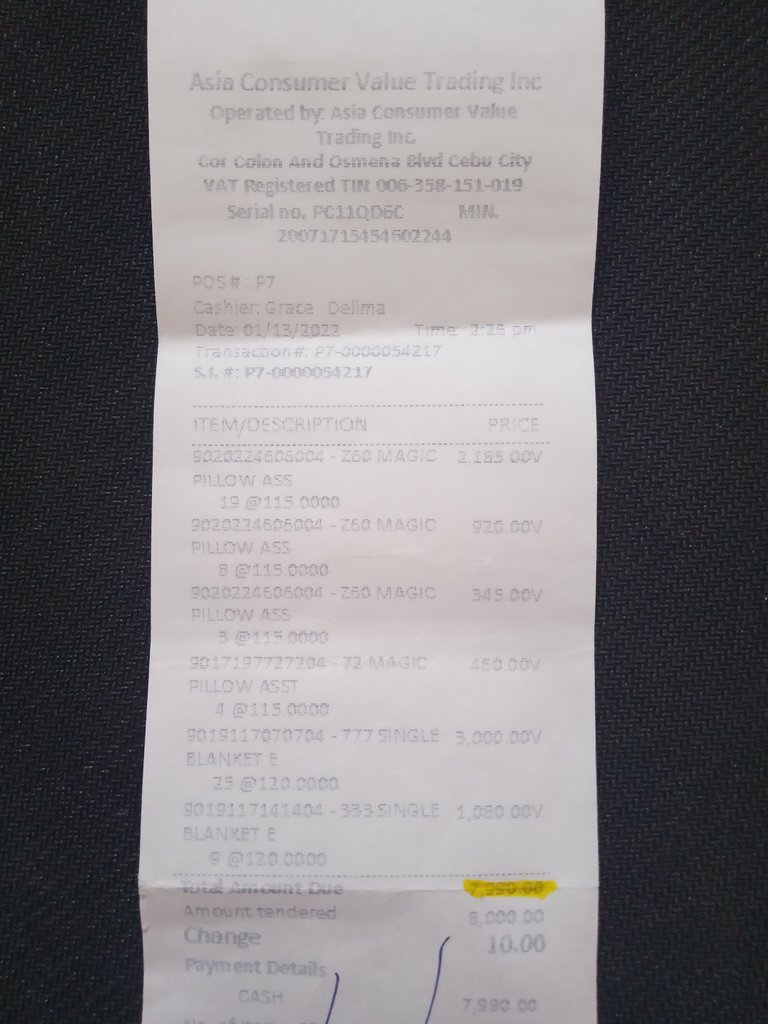 PILLOWS & BLANKETS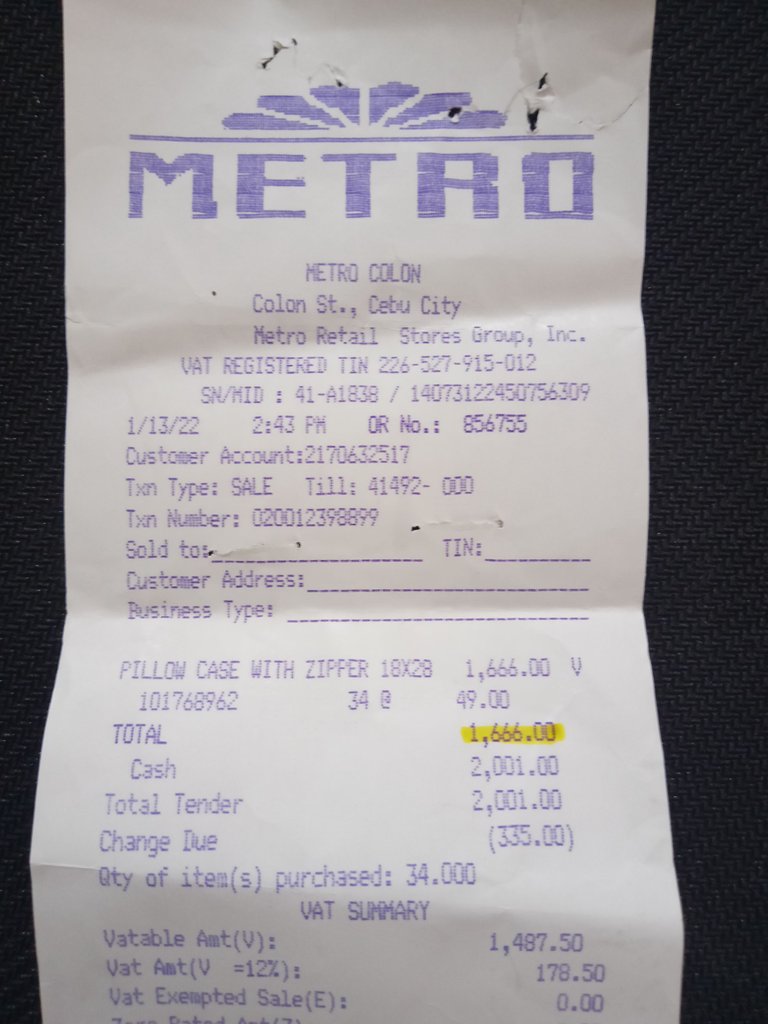 PILLOW CASES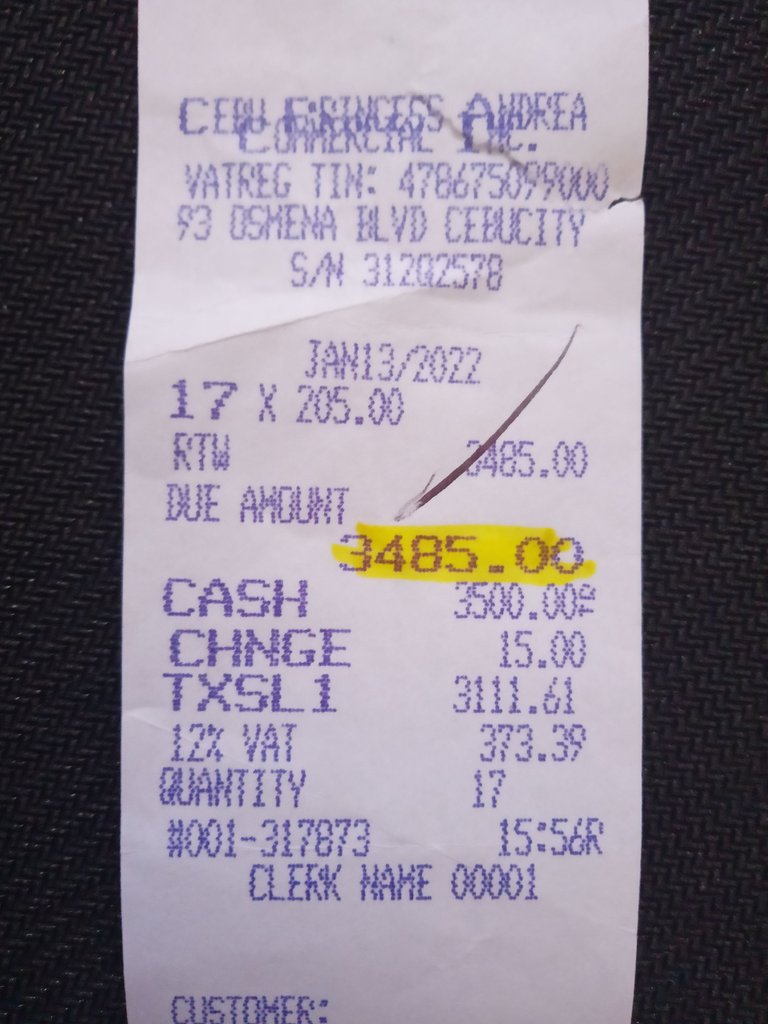 SLEEPING MATS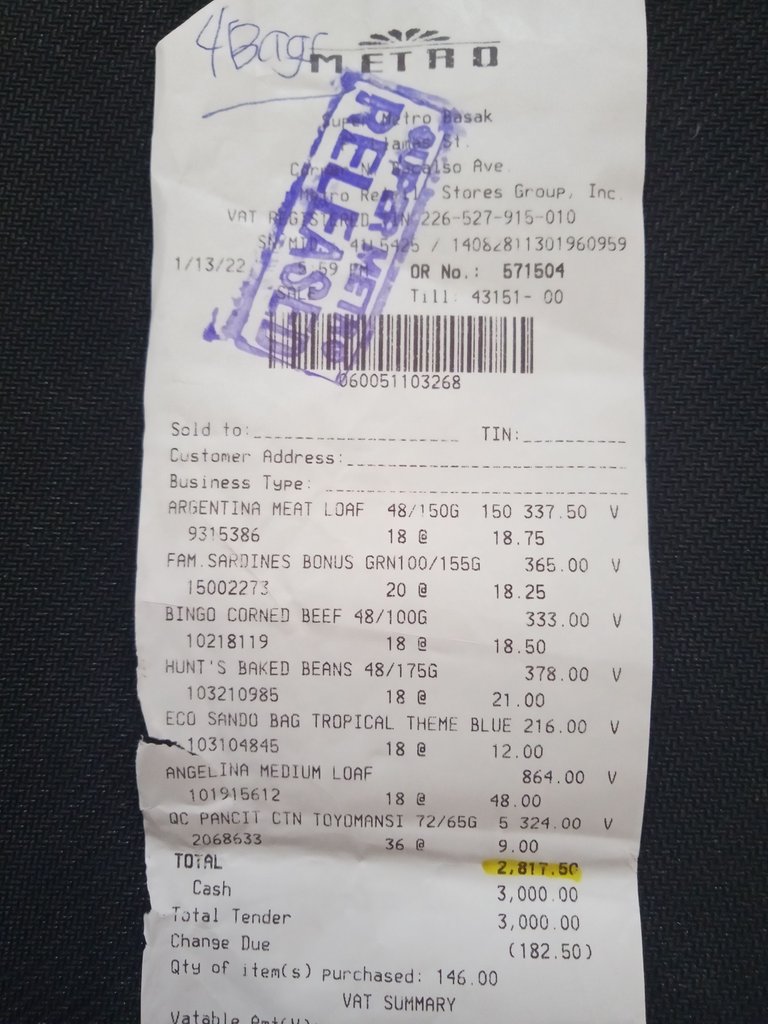 GROCERIES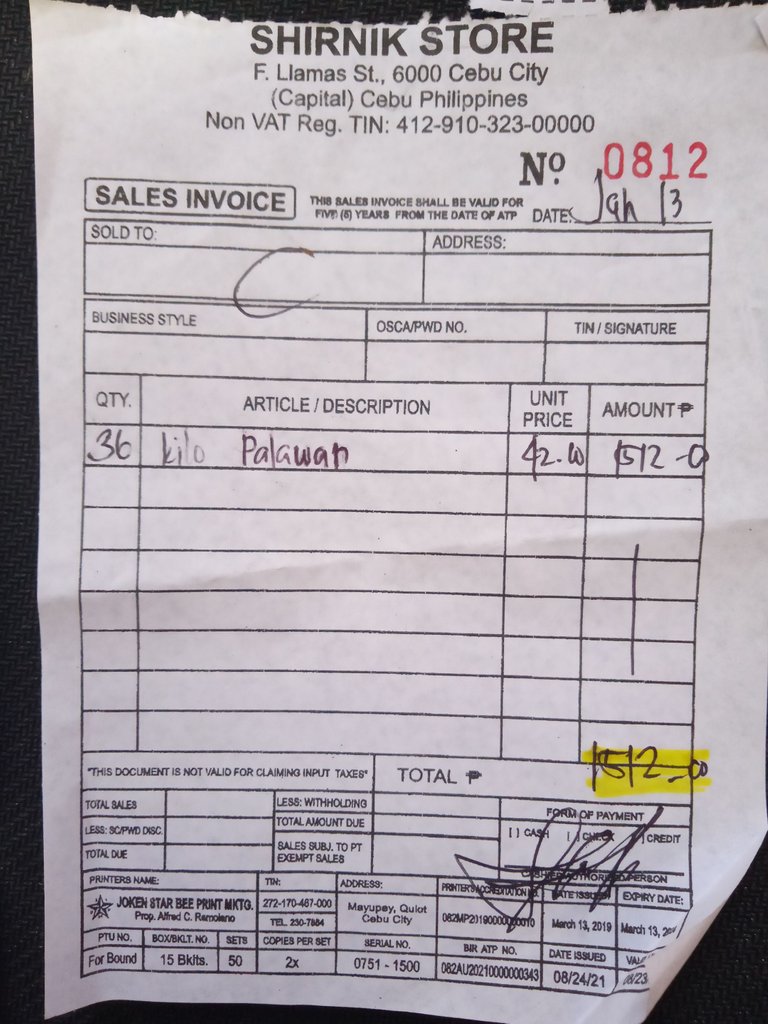 36 KILOS OF RICE
---
Dive into Clara's world of bliss as she ventures out into the universe and travel to awesome destinations.
Join her as she take on the road to self-discovery and limitless possibilities.

If her content made you 😁, then drop some ❤️ by upvoting and leaving a comment.
Also, click the Follow button to keep posted on her whimsical musings.