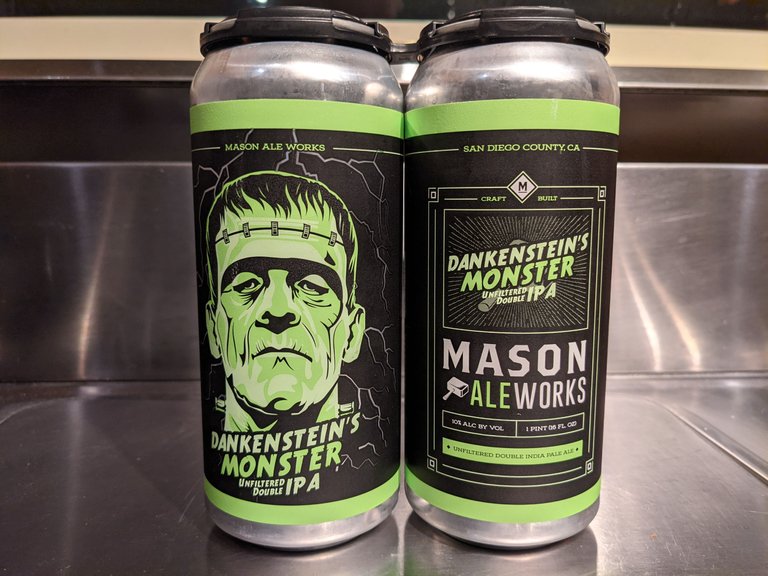 For this weekend's #beersaturday adventure, I returned yet again to my favorite liquor store near me and found this new offering. A double IPA at 10% ABV with Frankenstein's Monster on the label? Yes, please! I was sold!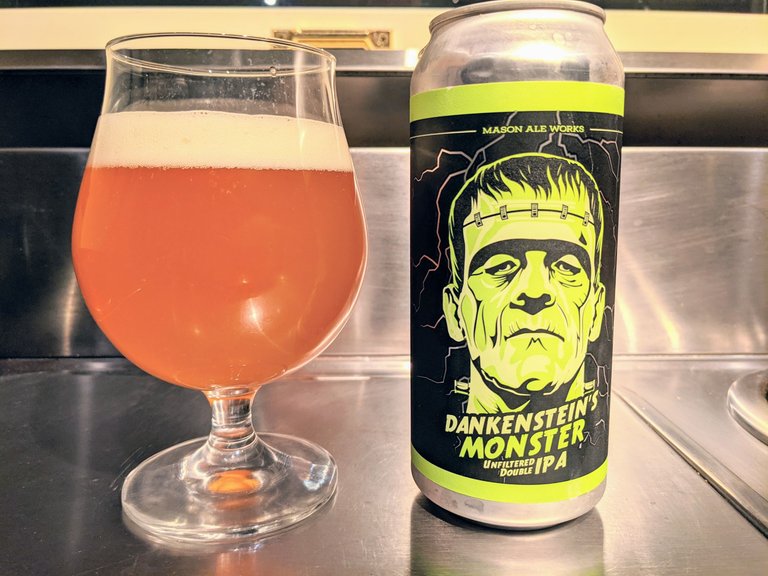 This is a heavy, heavy unfiltered beer. And certainly very dank, indeed. The hop bill on this one includes Cascade, Chinook, Simcoe, Columbus, and Centennial...I do love my Simcoe hops. Have I mentioned that before?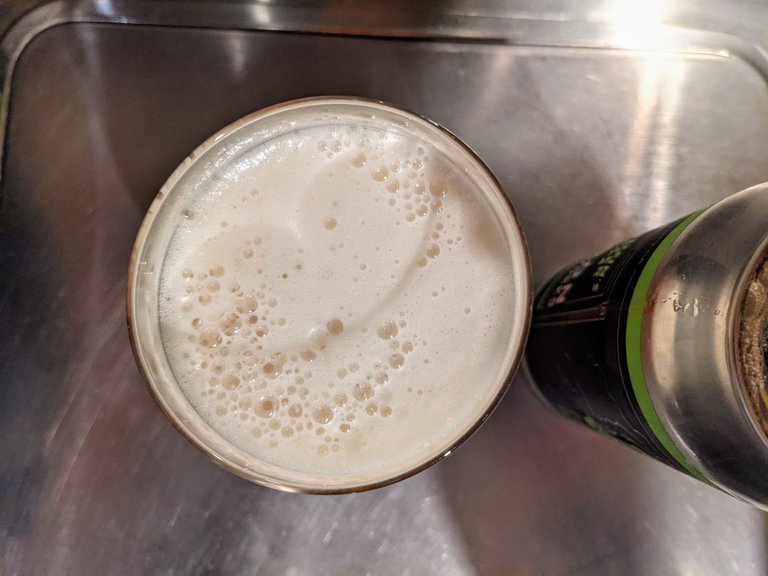 I can't find a fill date on the package, so I'm not sure how old this one is. It's good; you can definitely feel the booze in your throat and belly as you sip on this one. You can't really taste the alcohol, however... a good thing you can feel it, otherwise a few of these would be trouble.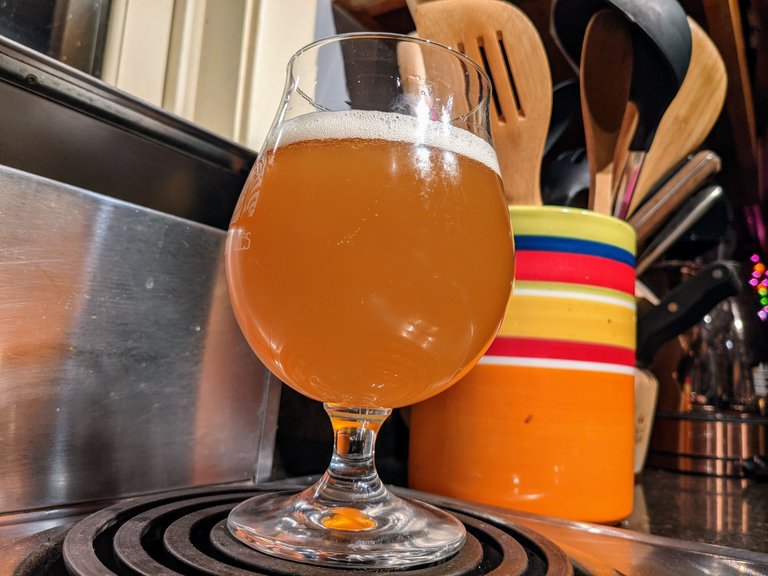 Very copper in color, and the head is solid. The nose is solid too; overall, not a bad beer. The price tag was high ($18 USD for a 4 pack of 16-ounce cans), but hey, it's nearly Halloween time. I do love my monster, too.
So while enjoying this most strong adult beverage, what did I do for fun? I decided to oil up my new leather hiking boots for rainy day preparation. I've been trying to keep up with daily walks and I've been enjoying these new boots for a bit now.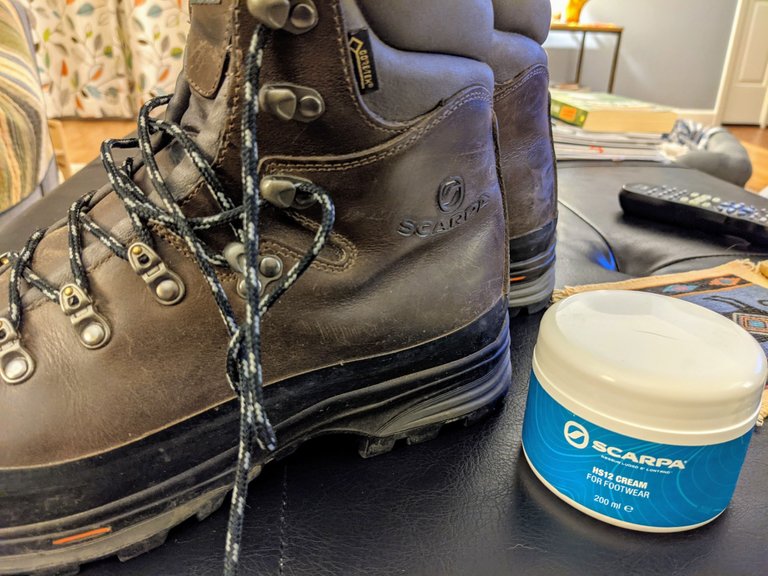 I love these boots, and I did spend a little money on them; since COVID, I've been trying to buy more quality items versus quantity, and these made sense as I enjoy being outside. So with a little wax...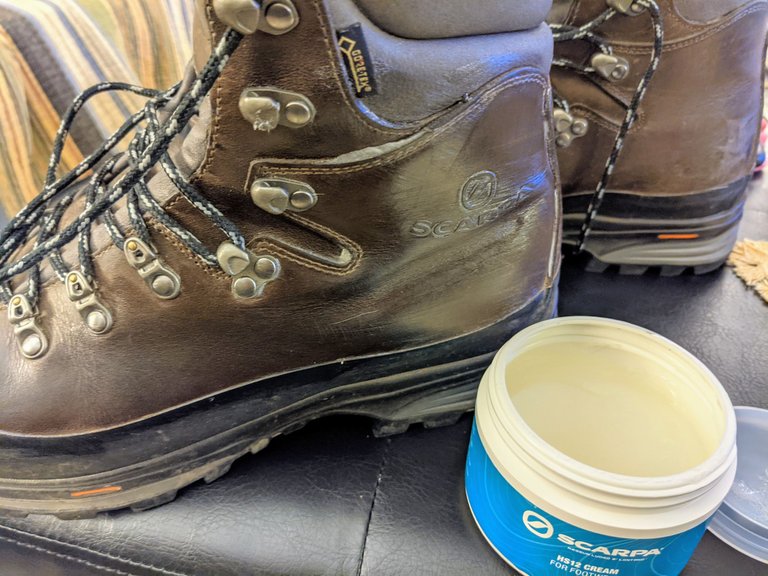 They are good to go for another month or so. I used to hate having to do maintenance on stuff like boots; now I actually enjoy it.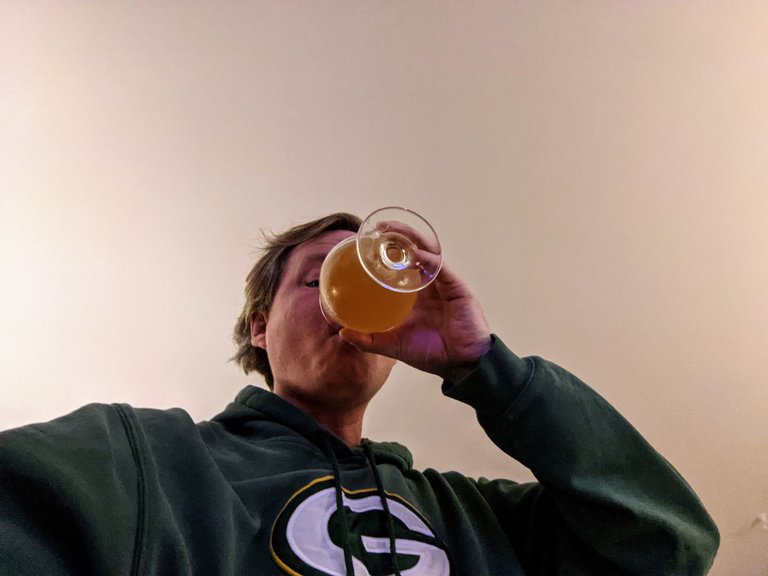 Not a bad beer session at all! Thanks for stopping by and checking it out. I'll see everyone next weekend!