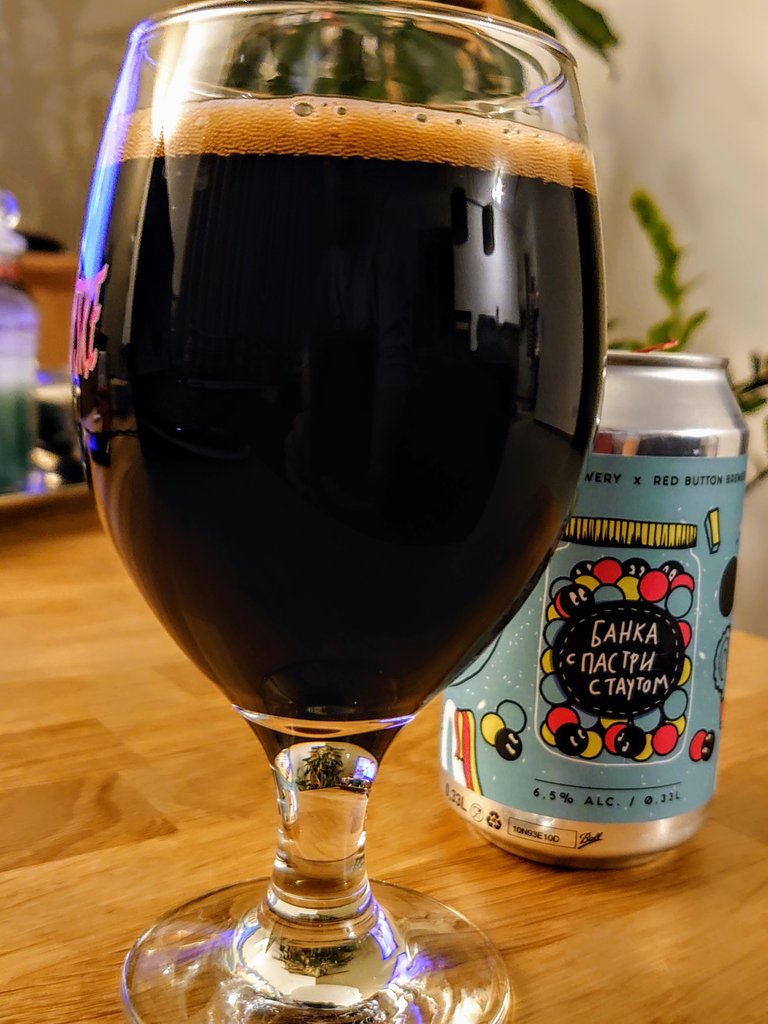 Before I put a can of beer in the basket "Банка с Пастри Стаутом" I had no experience of Russian brewing. I don't count a few bottles "Балтика" because this is a pils that is no different from Haineken or Calsberg. When it comes to craft beers, Russian brewing was terra incognita for me, until this moment.
So, it was my first time with Russian craft beer, I wasn't aware that it would be my double "first time", because the style represented by "Банка с Пастри Стаутом" was unknown to me, I had heard something about pastry stouts, but I didn't have opportunity to taste it, until this moment.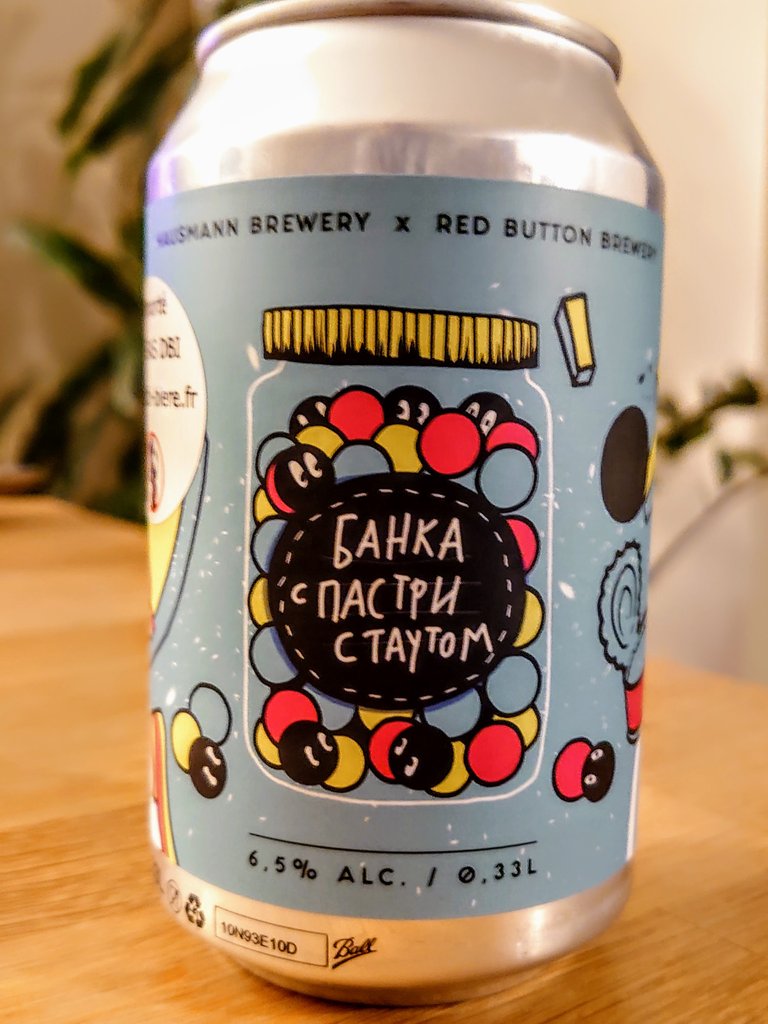 Beer "Банка с Пастри Стаутом" is the result of a collaboration between two Russian breweries, Hausmann Brewery from faraway Ekaterinburg and Moscow-based Red Button Brewery. It was not easy to find any information about these two breweries, their websites are very poor, but I discovered something. The brewers at Red Button Brewery are major experimenters in Russian craft, taking risks by using the most unimaginable ingredients in their beer, from fruit puree and candy to chicken eggs and red caviar. The brewers from Hausmann Brewery are no less crazy in their compositions, it is worth mentioning that one of the latest beers brewed by them is "Pezzettoni Veraci Di Napoli" - a beer brewed in the Tomato Gose style, with salt, Italian tomatoes and tarragon. I'll admit that I'd love to try this.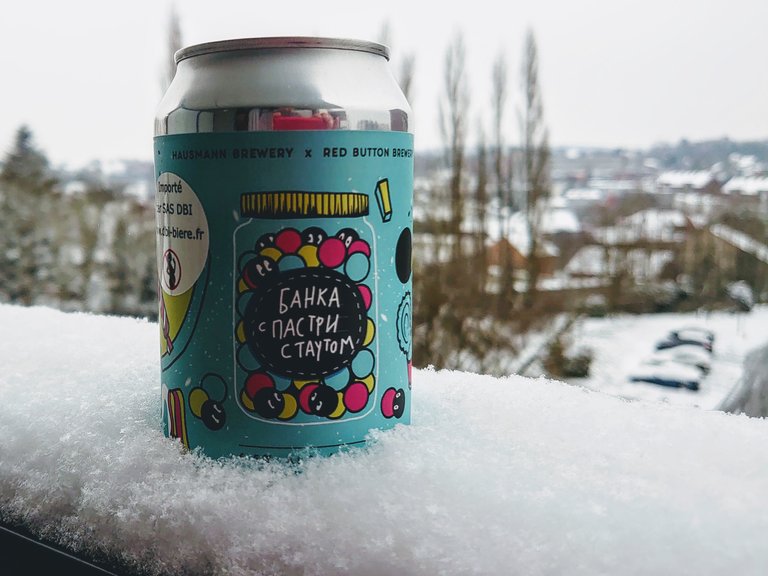 Coming back to the "Банка с Пастри Стаутом", the shortest way to review it would be **Russian dessert in a can! ** "Банка с пастри стаутом" is madness squeezed to the limit, an ultra dessert milk stout aged in whiskey barrels. The Pastry Stout style is often mistaken for Imperial, but unlike it, it is moderately strong, although in the case of "Банка с Пастри Стаутом" you can't drink more than one can anyway, because you risk diabetes.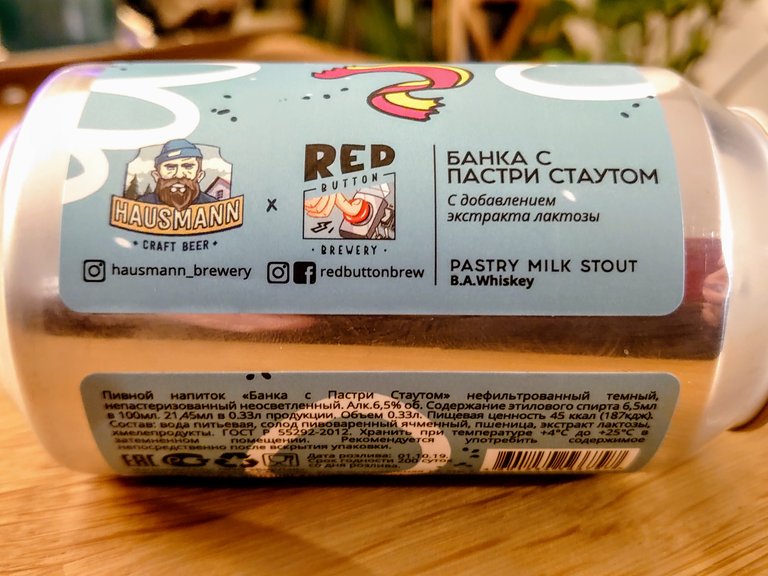 Intensely black colour, practically without foam. Sweet and candy aroma with a noticeable whisky barrel flavour. In the mouth it feels like a creamy chocolate dessert with notes of biscuits, ice cream and sugar fudge. Very dense, viscous, liqueur-like with a long warming aftertaste.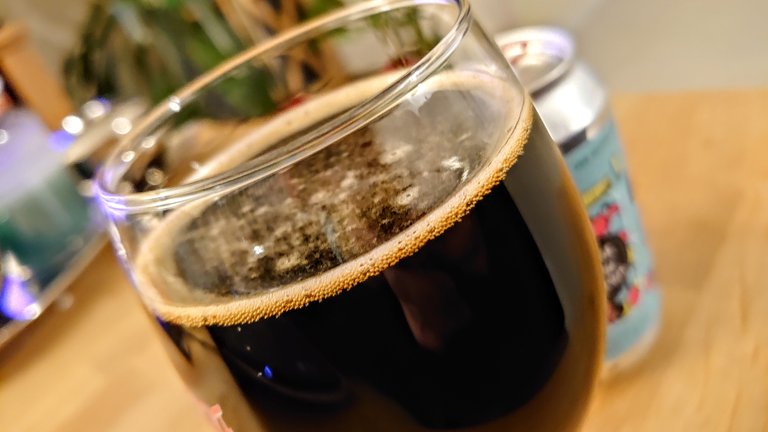 I hope my adventure does not end with this one encounter with Russian craft, the imagination and panache of Russian brewers seems to be limitless.
Hausmann Brewery & Red Button Brewery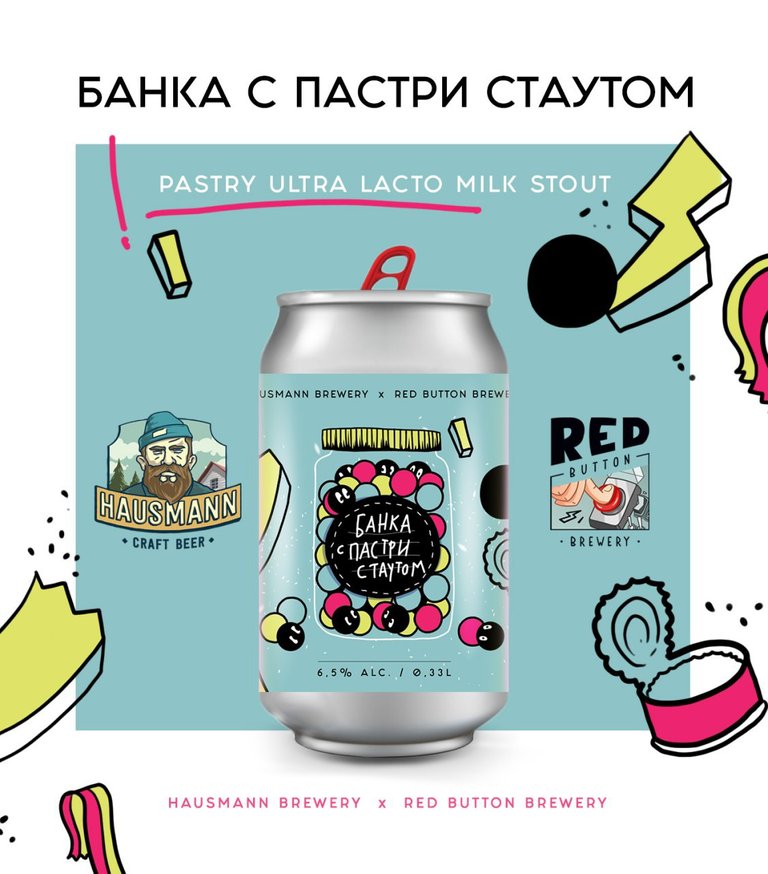 Source: https://www.facebook.com/2gbeer
Style: Ultra Pastry Stout
6,5% ABV
No IBU