Prague often ranks amongst the greenest cities in Europe. Its renowned parks and clean air contribute to this reputation, but beyond these, there are extensive forests and protected areas one can wander for hours. The Bohemian Karst, situated mainly outside the city limits, is easily accessible by public transport. One of its popular entry points lies in the Radotín district on the southern edge of Prague. Unlike the industrial spruce forests used for wood production, the Bohemian Karst boasts predominantly deep oak woods. Yet, what sets this area apart is the Silurian and Devonian sediments, hosting a karst cave complex and well-preserved fossils appreciated by geologists.
Praha se obvykle umísťuje na předních místech žebříčků nejzelenějších evropských měst. Boduje krásnými parky, čistým ovzduším, a taky svými lesy. Do těch by se, pokud jde o rozlohu, vešlo leckteré okresní město. Většina Českého krasu sice leží ve Středočeském kraji, ale kousek je i v matičce stověžaté. Třeba v katastru městské části Radotín na jižním okraji metropole. Na rozdíl od průmyslových smrkových lesů jsou ty v Českém krasu, nebo alespoň téhle části, zejména dubové, a místy dost husté. Ale kras je chráněný primárně pro své geologické bohatství, jsou tu prvohorní sedimenty plné zachovalých fosilií a komplex krasových jeskyní.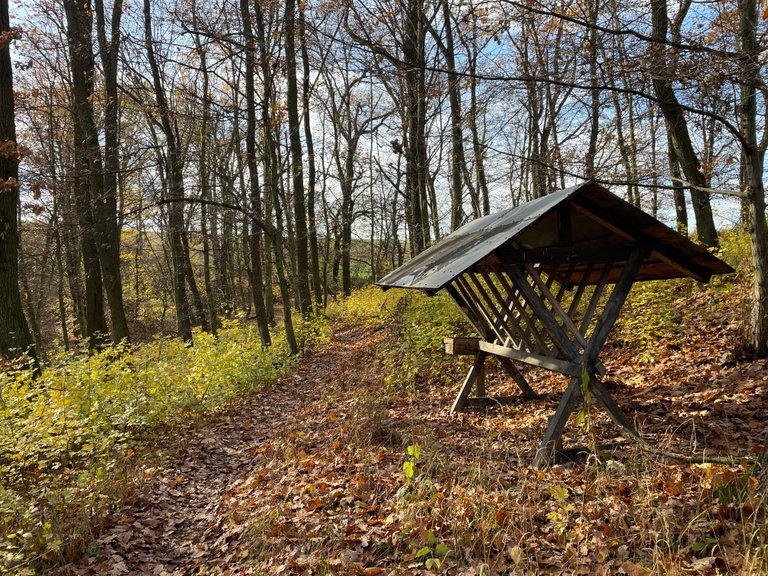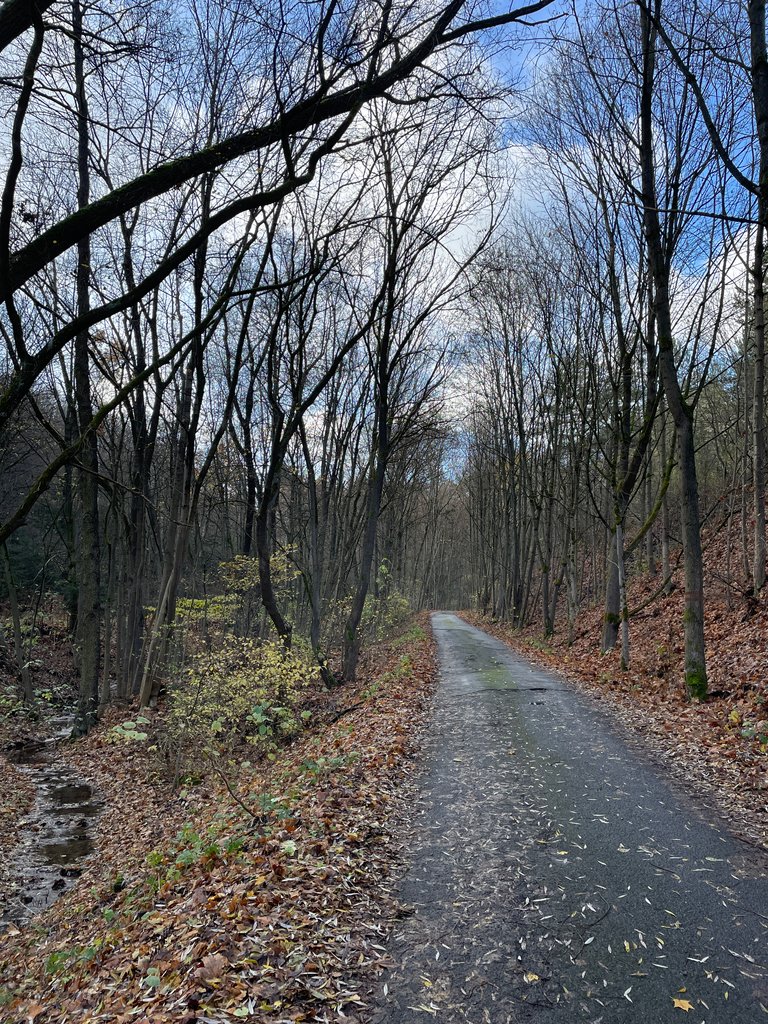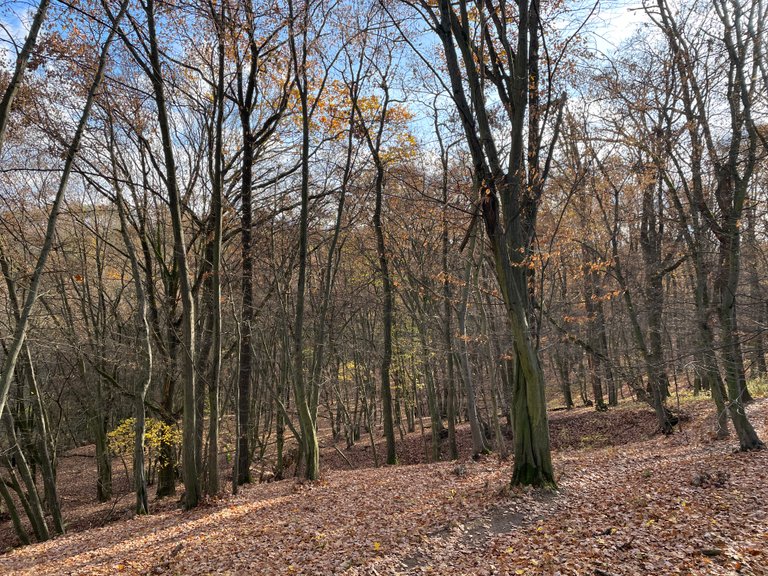 I had no intention of exploring the geology features, my goal was simple. I just wanted to seize the surprisingly good weather (mid-November here in Central Europe hardly ever offers sunny days) and take a bit of a stroll in nature before delving into beer sampling. Yes, it was a new microbrewery that actually brought me to Radotín and its surroundings. However, I still walked almost 20 kilometers in the woods to earn my beer.
Já se ale do krasu nevypravil zkoumat horniny nebo fosilie, chtěl jsem si prostě užít nezvykle příznivého listopadového dne, projít se lesem a ochutnat místní pivo. Ano, byl to nedávno založený minipivovar, co mě vylákalo do radotínských hvozdů. Ale ta procházka se nakonec protáhla na nějakých 20 kilometrů.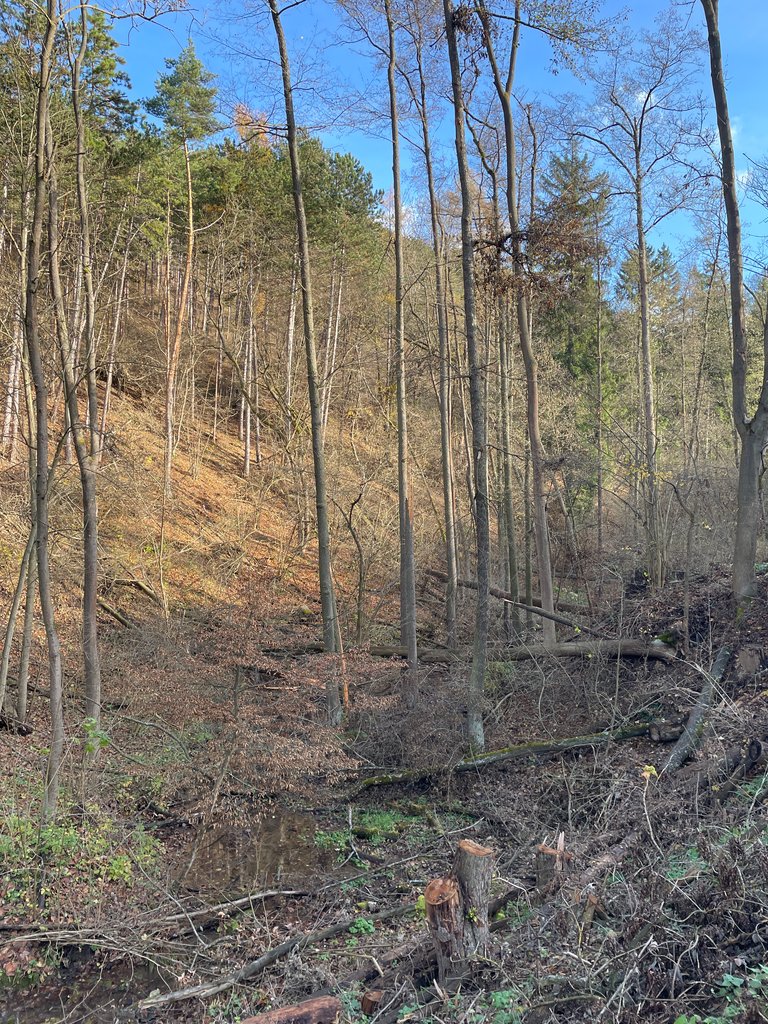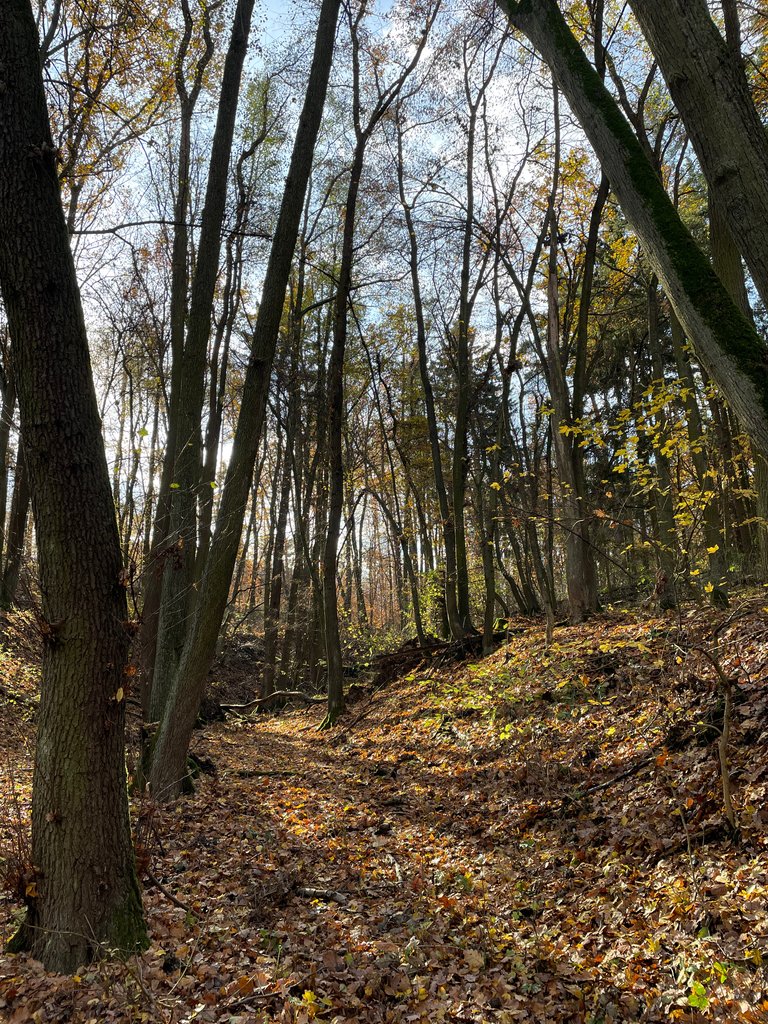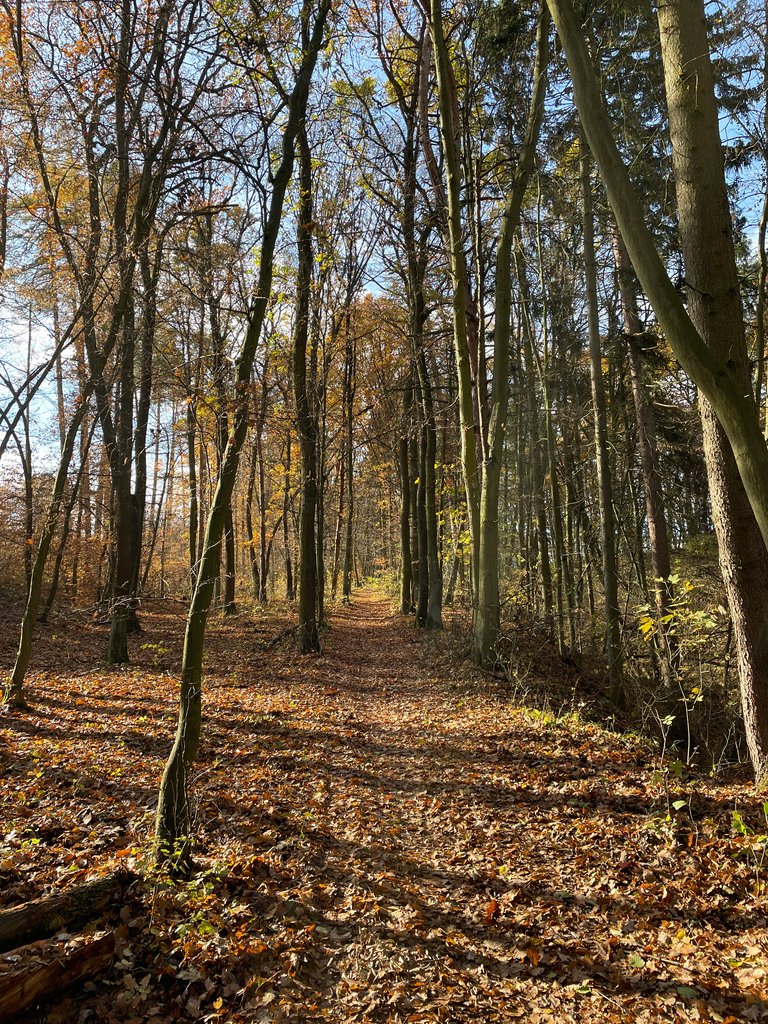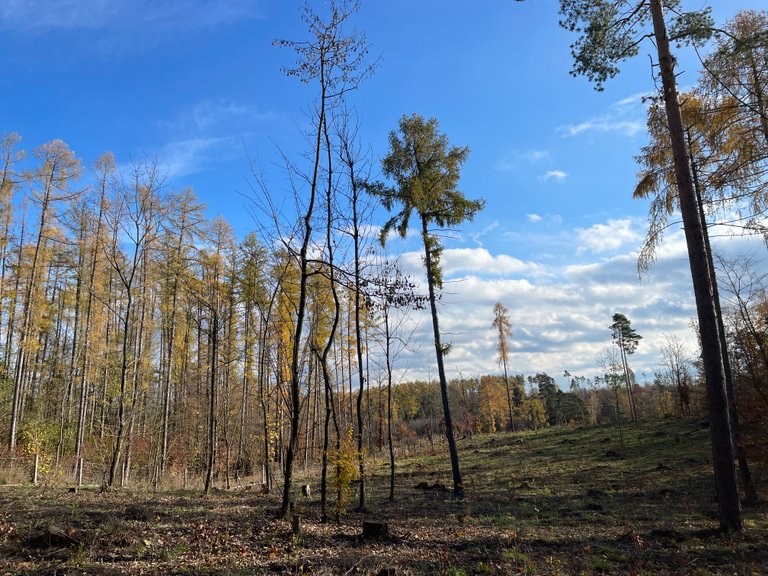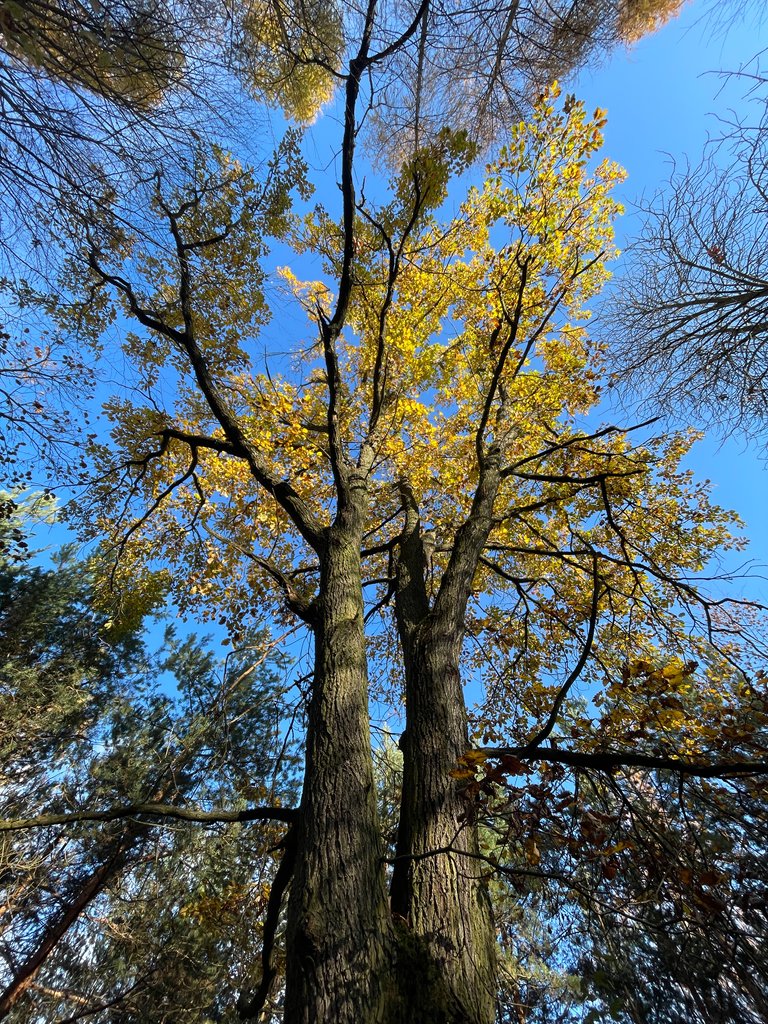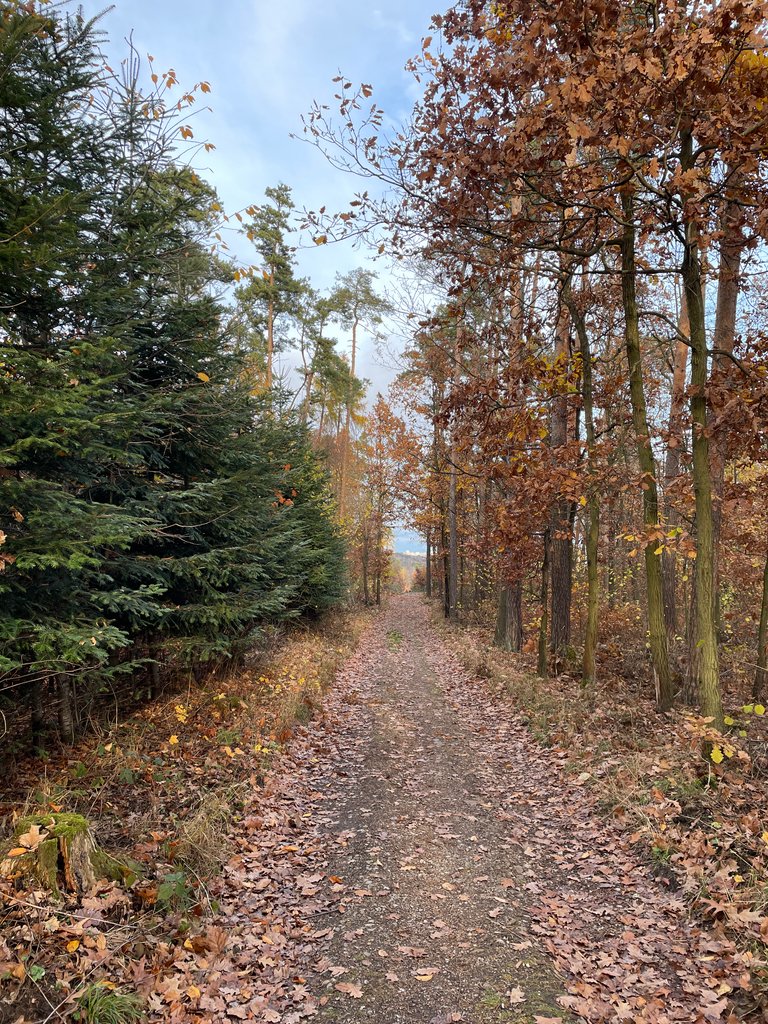 Horymír Community Microbrewery
Horymír may sound like a tongue twister, but it is, in fact, the name of a fictional character from old Bohemian tales dating back to the mid-16th century. Allegedly, Horymír was a minor nobleman in the 9th century who raided gold and silver mines belonging to the Bohemian duke. Captured and transported to Vyšehrad Castle, Horymír requested a final wish - a ride on his faithful horse Šemík. The duke obliged, not expecting Horymír to jump off the Vyšehrad cliffs into the Vltava. Horymír survived, Šemík did not, and perished upon reaching Horymír's manor. For showing such bravery, Horymír got pardoned. I believe Šemík was actually the brave one, though. As far as I know, the only link to the myth is that the brewery is on Horymír's Square. So much for the name.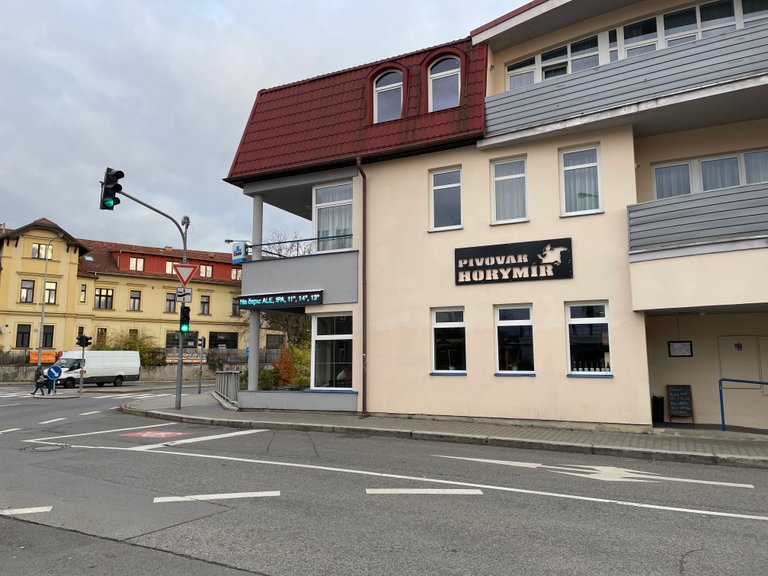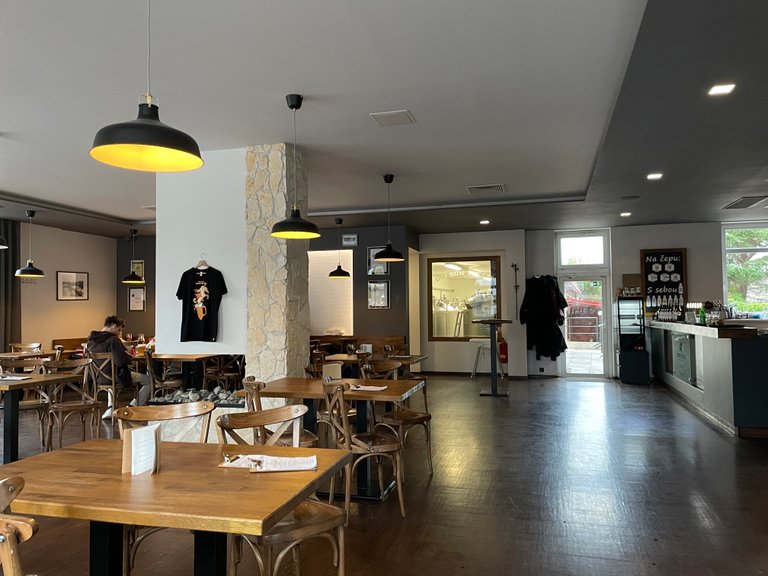 Unlike many other Czech microbreweries with centuries-old histories, Horymír is a newcomer. Surprisingly, the village of Radotín had been without a brewery since the late 16th century when village taverns were mandated to serve beer brewed in the nearby Zbraslav Monastery. The absence of a microbrewery was deemed a shame, prompting local patriots to campaign for its opening. Their efforts paid off, resulting in the establishment of a community microbrewery just in time to face the challenges of the covid restrictions. Thankfully, Horymír Brewery not only survived these struggles but has also become the social hub of Radotín, crafting excellent beers and offering arguably the best dishes in the vicinity. And there's even a bowling alley.
Horymír, který se jmenuje po bájném vladykovi jen náhodou, protože je na po něm pojmenovaném náměstí, je zbrusu nový pivovar. V Radotíně se dokonce několik století pivo vůbec nevařilo, od konce šestnáctého století totiž musely místní krčmy odebírat pivo z nedalekého Zbraslavského kláštera. Nemít vlastní minipivovar je dneska v jistých kruzích ostuda, a tak se místní patrioti rozhodli, že si ho založí na zelené louce. První radotínský vzájemný pivovar Horymír byl otevřen v roce 2020, tak akorát včas, aby si užil svoje s různými covidovými opatřeními. Naštěstí tohle těžké období přežil, a tak z něj může být společenské centrum městské části Radotín, kde se vaří skvělá piva, a pravděpodobně také nejlepší jídlo v okolí. Navíc tu mají i bowling.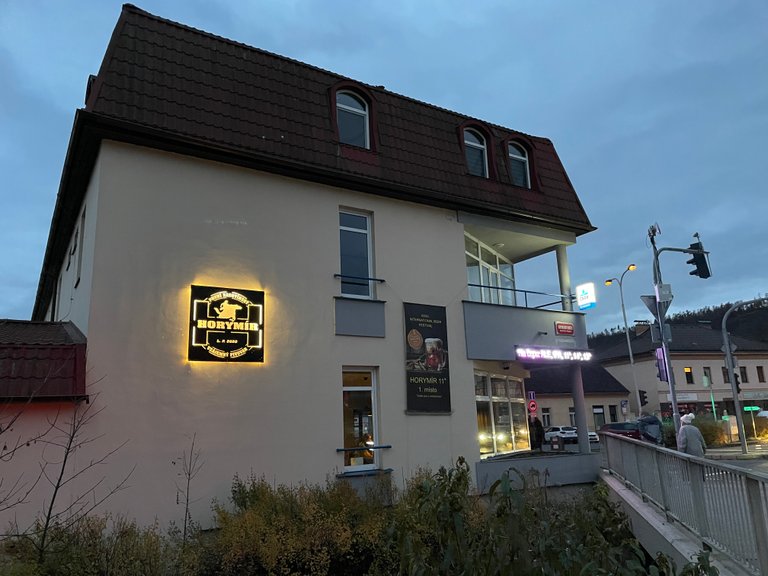 The Beers
11° Horymír Bohemian Lager
I couldn't resist starting with the 11° Horymír, the award-winning flagship of the house. It turned out to be truly exceptional, and I would go so far as to rank it above the Únětice lagers that I recommended to you a month ago. Dense, with a full hoppy body and distinct bitterness, this beer stands as one of the very best Bohemian lagers I've ever had. With an IBU of 40, it stands out from the typical style, but I've always preferred bitter ones.
Místní vlajkové lodi, která sklízí úspěchy na pivovarských soutěžích, jsem nemohl odolat. A tak jsem s ní rovnou začal. Chybu jsem neudělal, je to výborné pivo, které bych zařadil dokonce i nad ležáky z Únětic, které jsem tu nedávno vychvaloval. Hutný ležák s plným tělem a výraznou hořkostí, který si prostě nejde neužít. Jedna z nejlepších jedenáctek, které jsem kdy pil. S IBU 40 to není úplně archetypální ležák plzeňského typu, ale já měl pro hořká piva vždycky slabost.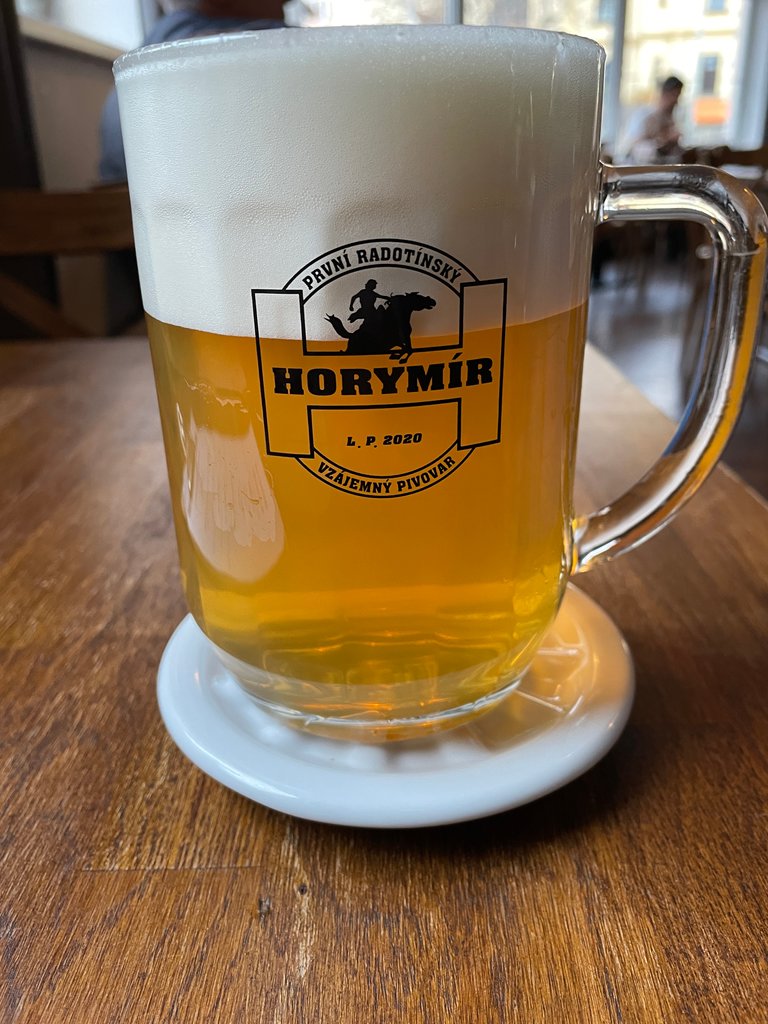 14° Svatomartinská Strong Viena Lager
Last week, we celebrated the St. Martin's feast with roast goose and young wines, an event I even blogged about. Horymír dedicated a special batch to this festivity, which could be labeled as a strong Vienna Lager, even though it exclusively uses Czech hop varieties. My feelings about it are a bit mixed. It overwhelmed my taste buds with malty and caramel tones, with a hint of gingerbread, followed by a smooth bitterness and herbal aftertaste. For a moment, it felt stronger than its actual 5.2% alcohol volume. I suppose I'm just not the right person for this kind of beer.
Ke svatomartinskému menu uvařil Horymír speciál, který asi můžeme označit za vídeňský ležák, i když byl uvařen jen z českých odrůd chmele. Pocity z něj mám smíšené. Je to hutné pivo, které mě zahltilo různými chutěmi a tóny. Začalo to sladově karamelovou chutí s troškou perníku, pokračovalo jemnou hořkostí až k bylinkovému ocasu. Pivo dělalo dojem, že je silnější než jen uváděných 5,2 %. Nevím, asi nejsem ten správný typ pijáka. Ostatně, vídeňské ležáky mi obecně až tak moc nejedou.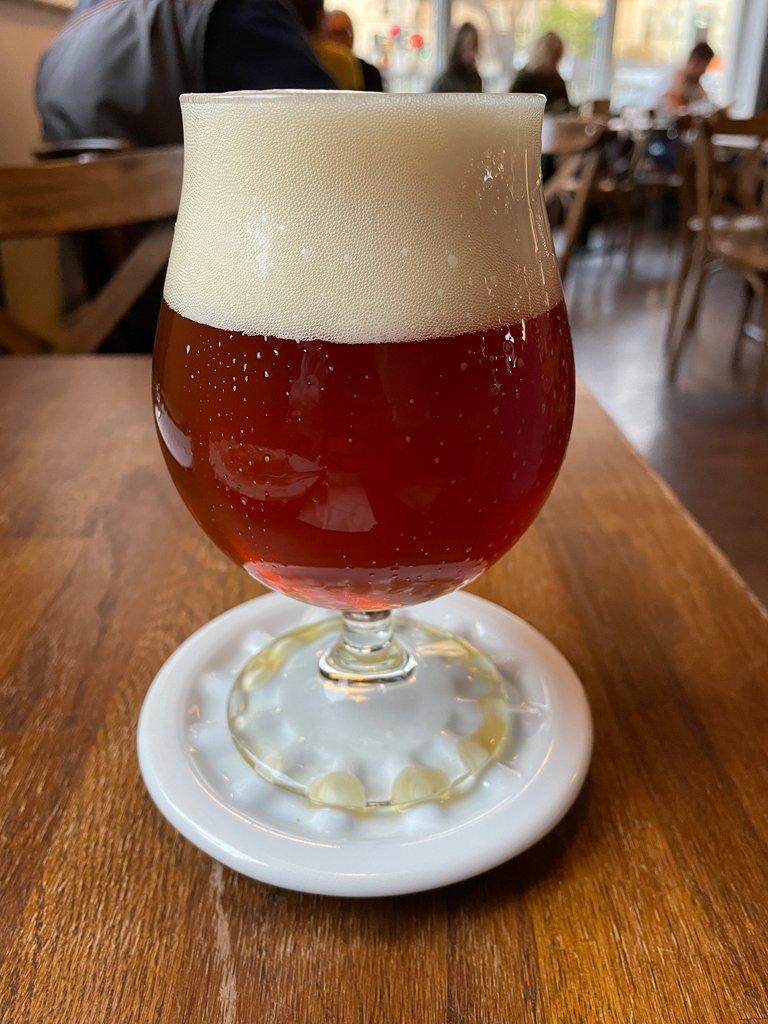 10° Ale Ibišek Hibiscus Ale
This smooth ale with low alcohol content is usually served with lunch menus. It is dyed with hibiscus, which actually domines in its taste, providing quite unusual kind of herbal acidity, which is followed by trademark citric tones of Citra hops. It feels more like a summer beer to me. However, an interesting experiment and great alternative to sour ales for those who don't really fancy this emerging style.
Ibišokvý ale tu servírují hlavně v poledním menu, protože co do obsahu alkoholu je to slaboučké pivo. Barvu má na svědomí ibišek, který je také dominantní v chuti piva. To je lehce květinově kyselé a později přechází do citrusových tónů typických pro chmel Citra. Přijde mi to jako letní pivo, do podzimu se moc nehodí. Ale je to zajímavý experiment a fajn alternativa ke stále populárnějším "kyseláčům" pro ty, kterým sour ale přijdou až moc kyselé.