One of the tools maintained by the Pizza team is the "Hive dApp Menu". This is a browser extension with categorized shortcuts to the plethora of usable Hive dApps. According to the Chrome app developer dashboard, 142 browsers have installed this extension. Awesome!
At the suggestion of @unklebonehead, we have added the apps NFTTunz (@nfttunz) and Beatzchain (@beatzchain) to the Art and Music category. This brings the total to 54 apps across 8 categories. The new updated version (0.0.0.9) is now available on the Chrome app store and GitHub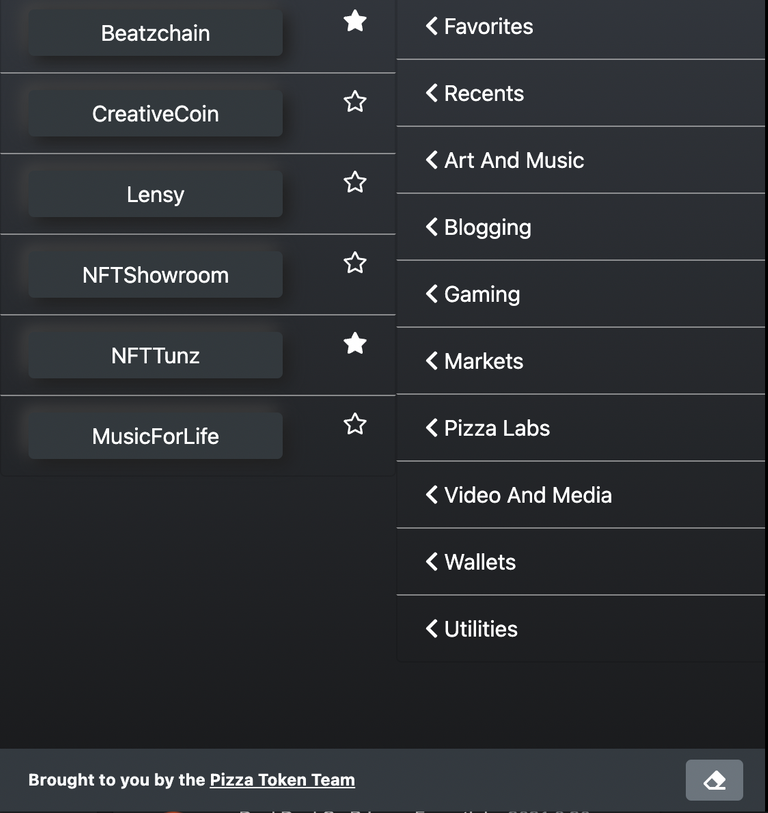 Please let us know if you'd like to see any Hive dApps added. Many thanks to those who give Hive dApp Menu a 5-STAR review on the app store.