Syma #5 Painted painted 3 November 2022
It was noisy, we painted during the week and the construction site in full operation....
Es war laut, wir haben unter der Woche gemalt und die Baustelle in vollem Betrieb....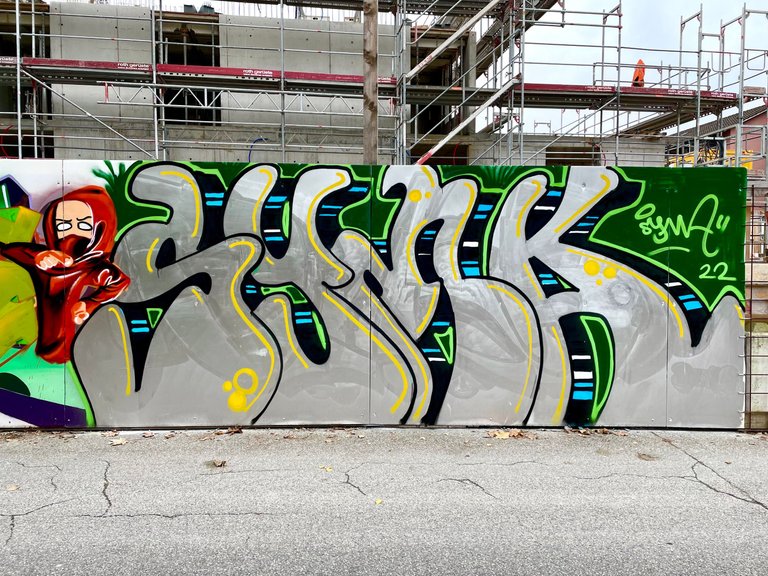 If you stepped back, which you often do when painting, you had to watch out not to be run over by a car. No chilled place to paint.
Wenn man zurücktrat, was man ja oft macht bei einem Bild, musste man aufpassen nicht von einem Auto überfahren zu werden. Kein gechilltet Platz zum malen.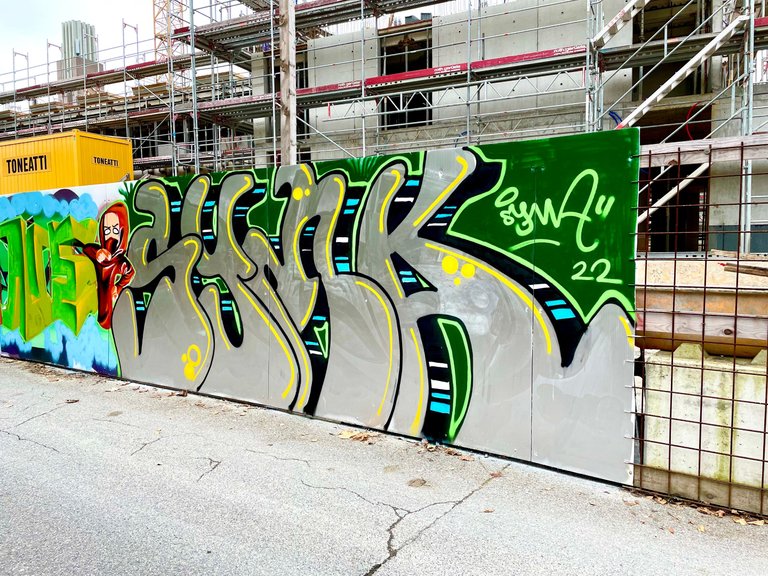 Weekends would be better, is also recommended on the website for Hall of Fames: www.legal-walls.net
Am Wochende wäre es besser, wird auch empfohlen auf der Website für Hall of Fames: www.legal-walls.net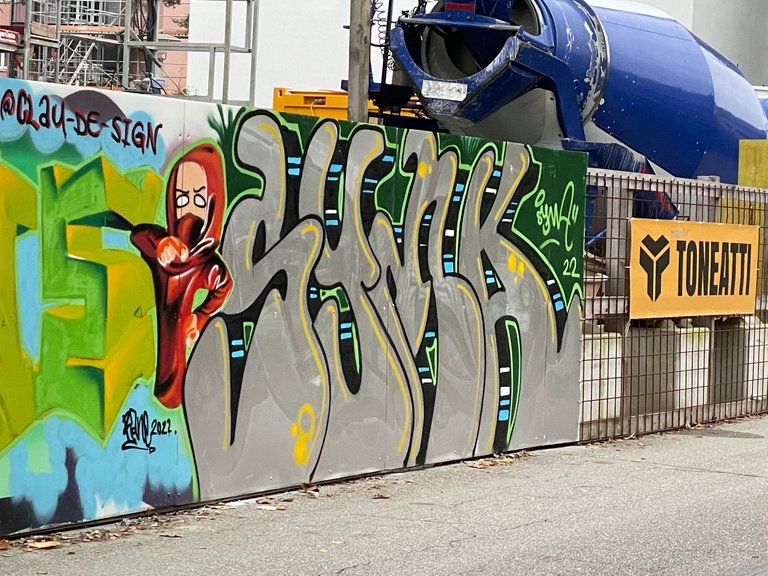 What isch very much appreciate that the club www.pro-wand-kultur.ch has made the area clear and now you can let off steam there as long as the construction site exists.
Was isch sehr schätze, das der Verein www.pro-wand-kultur.ch die Fläche klar gemacht hat und nun darf man sich dort solange die Baustelle besteht austoben.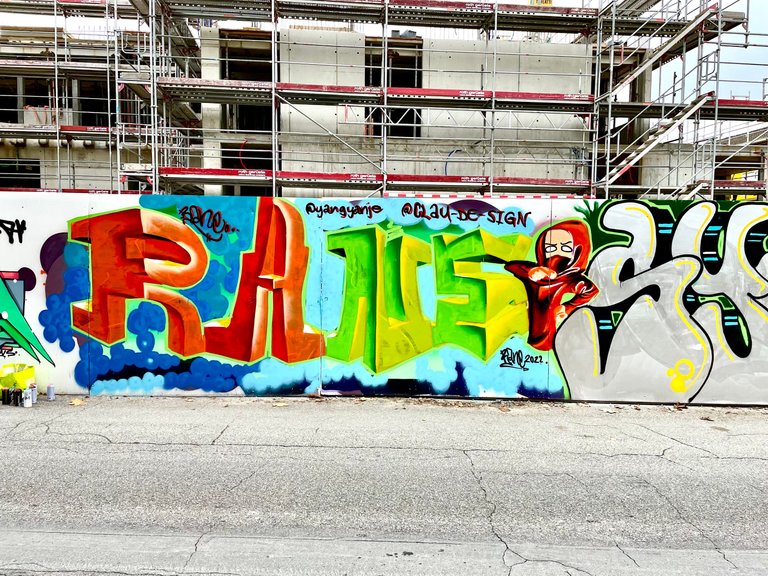 Together with @yangyanje who painted a Rane picture