The other day I went on another pilgrimage of sorts to seek out a cool mural. To be exact, I didn't have to seek it out, as I knew exactly where it was located: Every time I go with my wife to visit her aunts we drive past this rather impressive wall painting. But due to the traffic, and lack of convenient places to park in the area, I've never actually taken a picture of it. So now I took my time to venture up to this location, which is on the Ave. San Antonio, just a bit West from the massive Anillo Periferico in the Mixcoac neighborhood of Mexico City.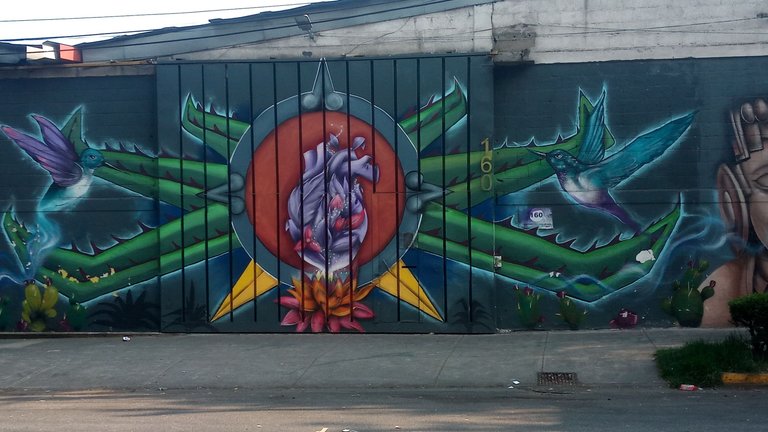 The image is composed of various sections, which are more or less connected. On the right side you find an eagle, a coyote, and a sculpture of some prehispanic deity. (Out of these I couldn't fit the eagle in, since the entire mural is quite close to an extremely busy multi-lane highway.) On the left side a beautifully painted human heart is surrounded by a circular form made up of leaves of the agave cactus. On both sides of the heart two hummingbirds can be seen. I wouldn't have made the connection otherwise, but I suddenly remembered a knowledgeable Mexican friend telling me that this little bird was the prehispanic symbol for a the heart, probably for its constantly flapping wings.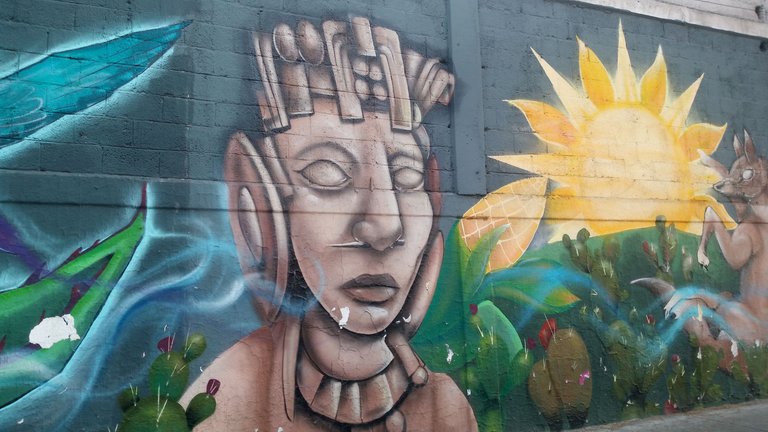 Other features on the mural are the frequently used Mexican symbols of the maize, the sustainer of life, the prickly pear cactus, as well as the sun. All important motives in prehispanic Mexican art and symbology. As for the artist who created this impressive piece, I can only cite the tag in the top right-hand corner. It's even legible enough to run a search on it: Guas Space Norma Yeah, you'd think so, right? It may be just me, but I could not locate an online presence of an artist with such a name (or anything similar), creating art in this style. Too bad, but maybe you can find it? Looking forward to suggestions!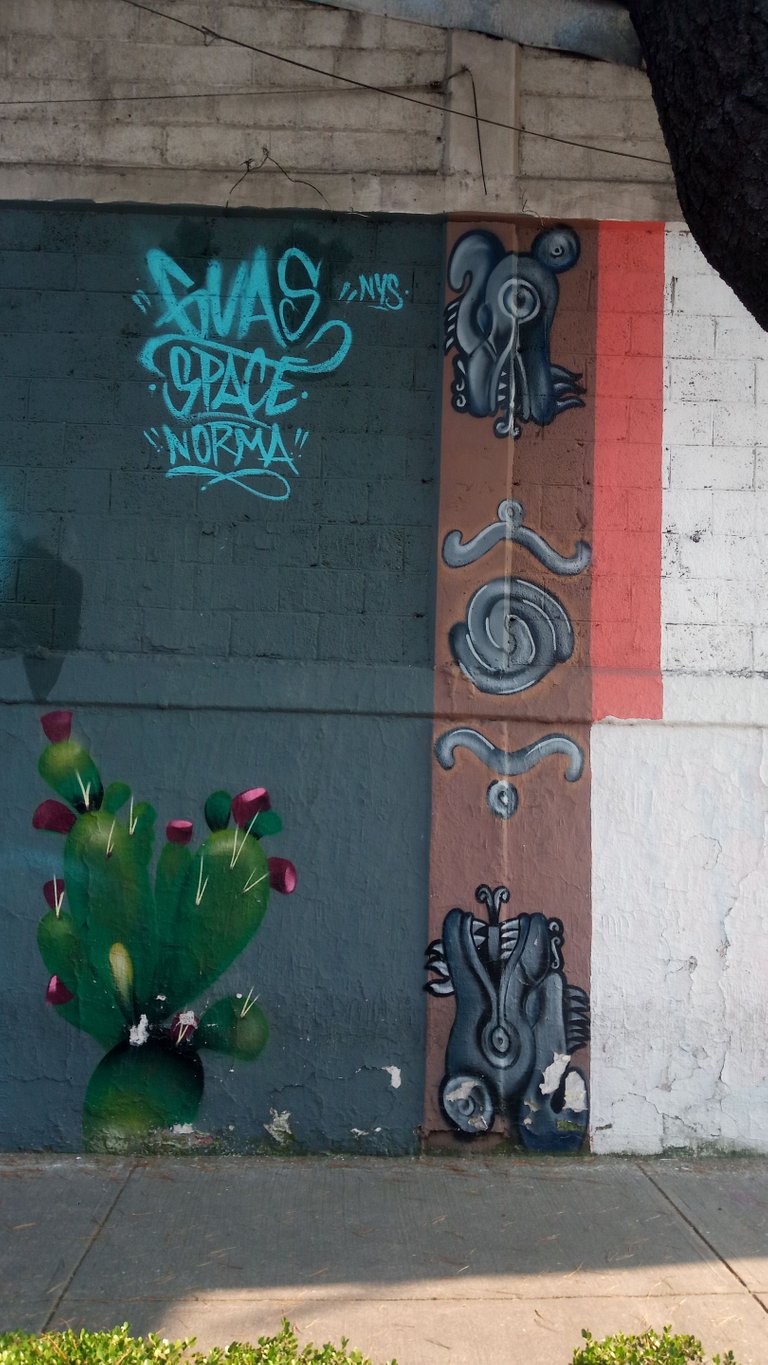 As always, this post is my entry to this week's CCC's Street Art Contest. Check it out for some amazing street art from around the world. And if you're curious about seeing other cool pieces I found in Mexico, visit my Mexican Murals blog series.