In my submission for this week's CCC's Street Art Contest I would like to go small... really small... like a little mouse type small! It is a piece of street art of very modest proportion, but an quite interesting in its technique and message. I found it in the Condesa neighborhood of Mexico City, but honestly I forgot the exact street corner. It must have been one of the cross streets of Benjamin Hill, maybe Saltillo or Cholula.
No Mural Per Se, But Certainly Street Art
So unlike most pieces that I have posted about, this is not a graffiti or a mural in the typical sense. Instead, it seems to me like a layer of stencils. First the background was painted on (it's certainly no a poster), then the rodent, and finally the human skeleton. At least that's what I thought when I was looking at this rather small image that barely gets to be a meter tall.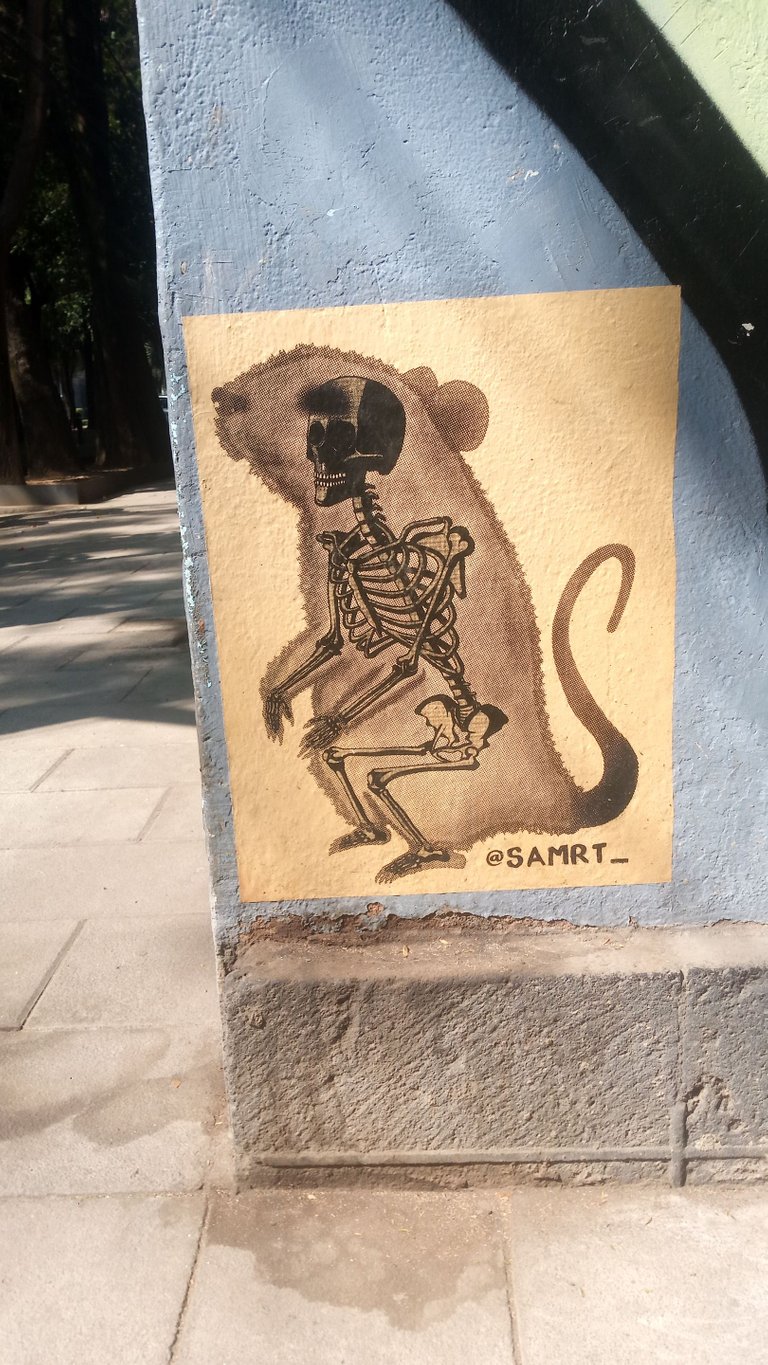 The content of the piece is also worth considering, as it depicts the similarities between rat / mouse and human. All in all it strongly resembles the style of famous street-artist Banksy, with its rat-human analogy. However, in this case the artist is made explicitly clear: It is SAMRT, whose Twitter and TikTok profiles can give you a bit of an idea of their art. Interestingly, what can be easily mistaken for "smart", is actually a Slavic word for death, as I just found out.
To see more examples of cool street art in Mexico, visit my collection page Mexican Murals.