Read this post on TravelFeed.io for the best experience
---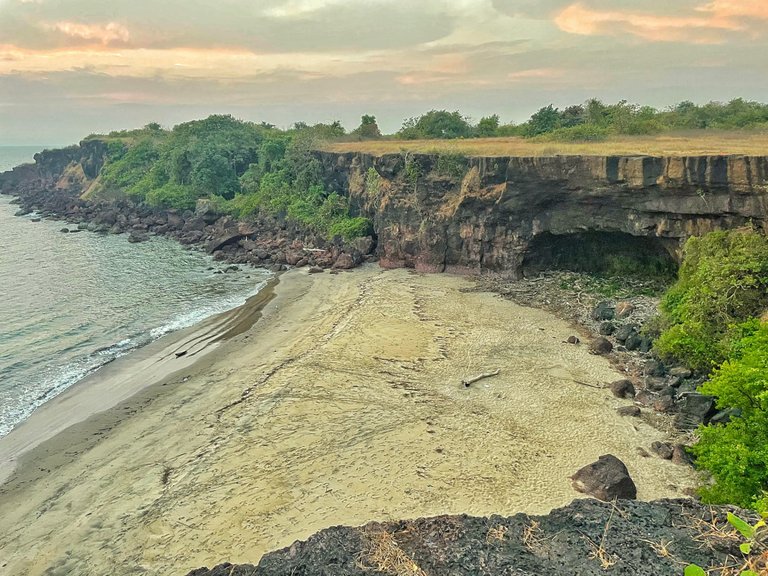 ---
Indian Journey part 4
To the Beach...
Introduction
I've been going to Goa regularly since 2007. Apart from the fact that I came to Goa with my parents when I was a kid, I had a very intimate connection with the local copper red colored laterite rock, the vegetation and how the ocean and rivers formed the coast. The beach sand and the palm trees there invoke a profound nostalgic sensation of smell and experiences that stimulate the soul. Goa always felt like a second home to me. Specially the people there. Particularly friendly you will experience them fundamentally helpful. I promise that if you ever visit Goa, you can experience a kind of unique and untainted genuine smile with truly positive intentions.
Phase of the Journey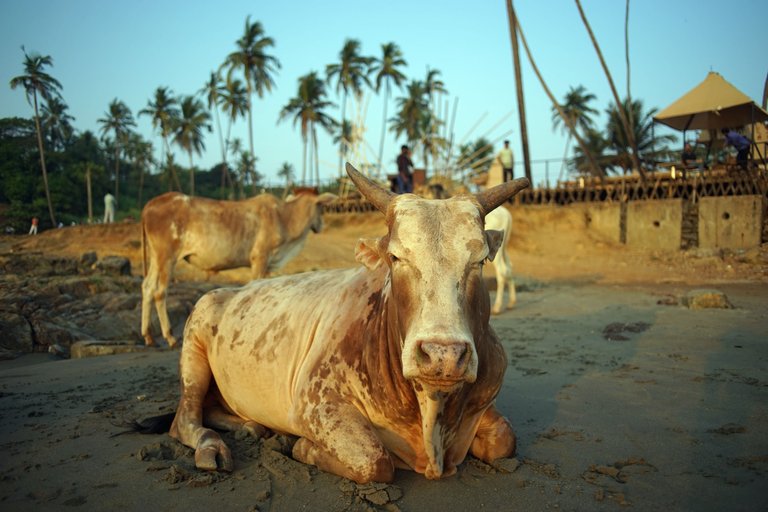 This stage of our journey is the relaxing part of our trip.
Now, me and @aksu were looking forward to long walks, feeling some soft sand on our feet with strolls along the beach, listening to calming waves and inhaling the fresh ocean breeze. Besides yoga, ecstatic dance, lots of sun and great food served along neatly decorated beach shacks, India has this vibe of liberation as an option to all beings, specially animals.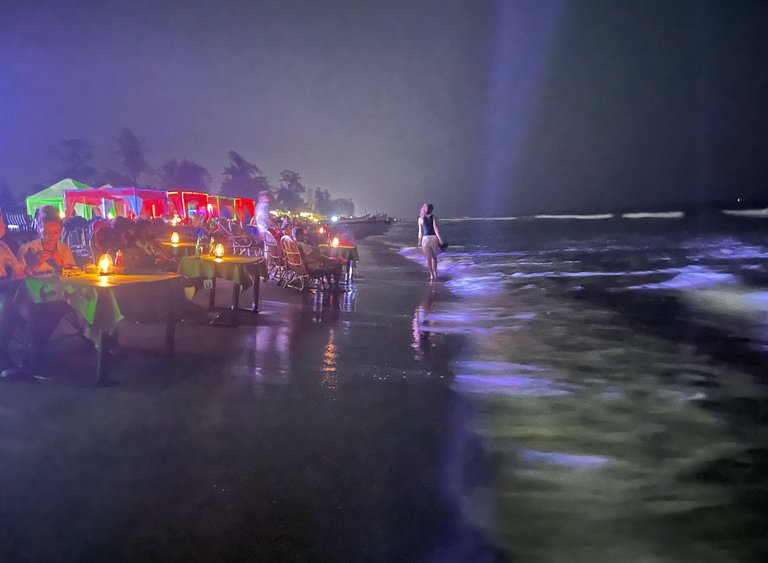 Arambol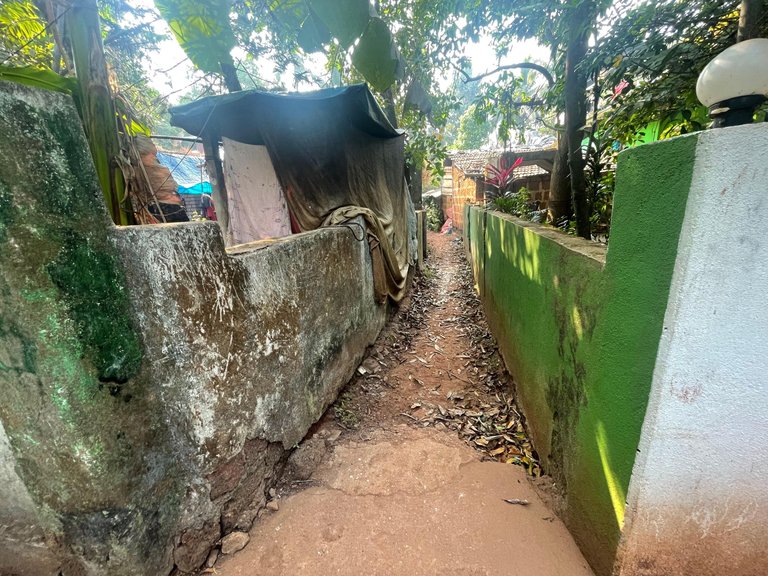 While living in Mumbai back in the days, I used to take a bus to Goa and arrive in Arambol. Aram translates to quiet and bol meaning speech. Located in the very north of Goa, it's slightly away from touristic centres or busy places such as Panjim. It being a hotspot for a rather insider tourist experience, a lot of the sign boards and restaurant menus are additionally translated into Russian.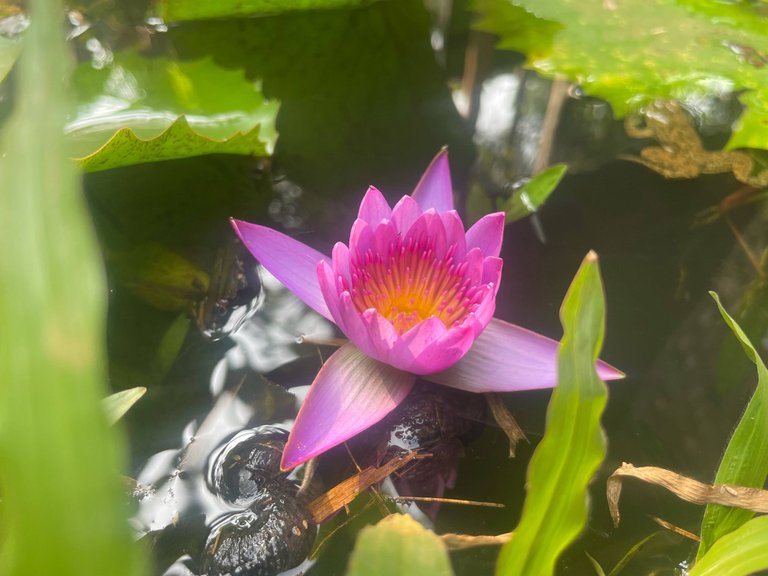 Arambol is a Portuguese style town with lots of Hindu influence at it's core and has three parts. Basically a road that leads from the main church down to the beach then curves to the right, where there's a market. Straight ahead, there's a path that leads to the beach.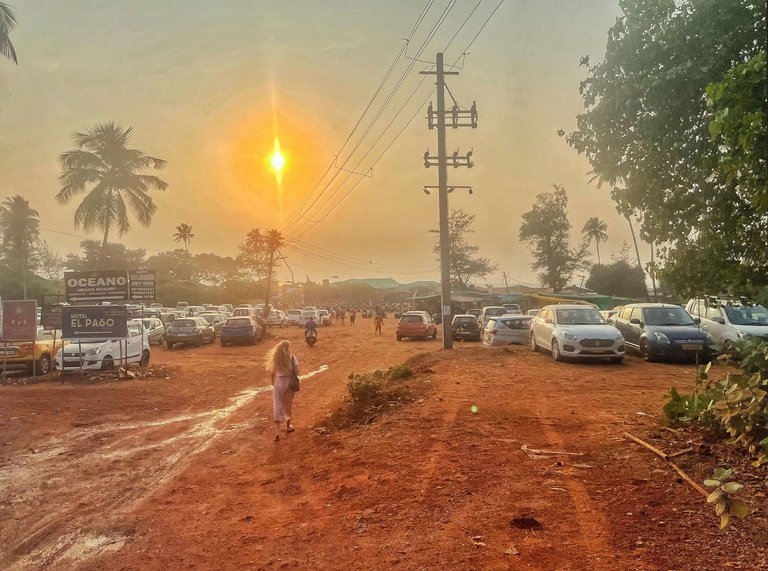 The left side is less noisy. The right side that leads to a market. Further ahead along the beach you will encounter a lot of beach huts with big speakers and rather loud music.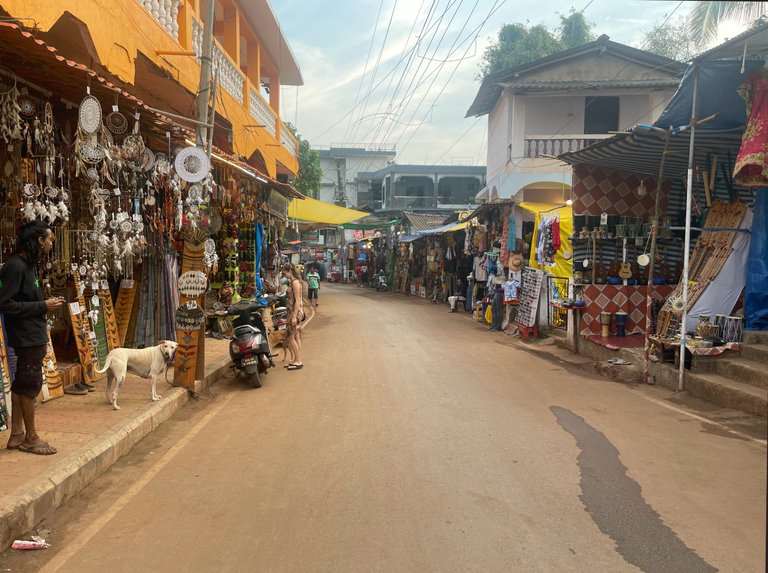 The noisy side literally seemed to be less tempting to us at this point, as we were craving for a slightly laid back ambience further down towards the south of Arambol.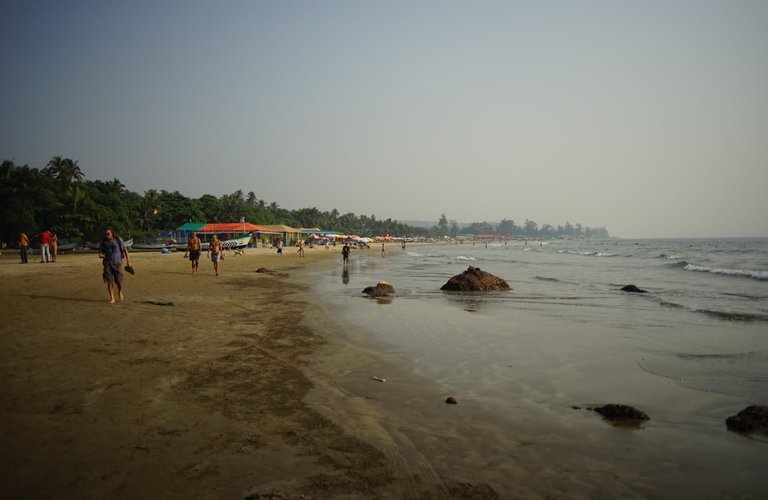 The left facing the coast, is more residential. It was always one of my habits to not book a room in advance. Upon arriving, I kept my bags at a place I regularly eat at called Kinara. I then look for a guesthouse, and begin negotiating for a great deal. We stayed at a guesthouse named oceanic, which was pretty hidden. Lennon, the fine elderly man there is super friendly. He gave us a room at a super reasonable rate for the area. Living a sizeable distance away from the epicenter of packed and crowded places, it seemed a nice break from the regular Indian honking madness of big cities.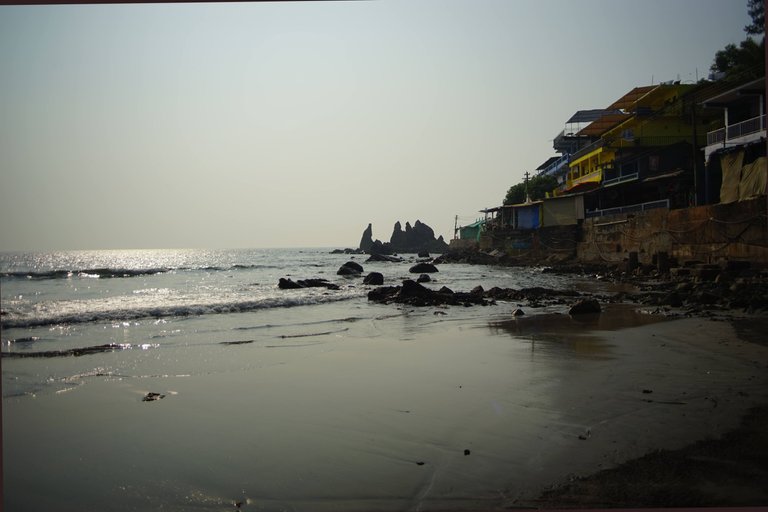 In the picture above you can see a path along the coast. From there, you enter a small passage with a market selling traditional handicrafts and garments. Arambol is diverse in products and services and the prices for them are very relatively reasonable.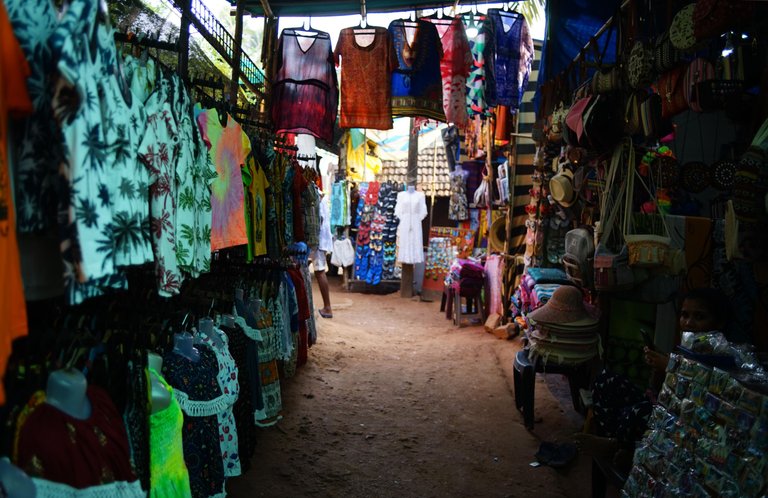 The view between the shops is magnificent. Along this path you will come across various café's and other nice places to dine.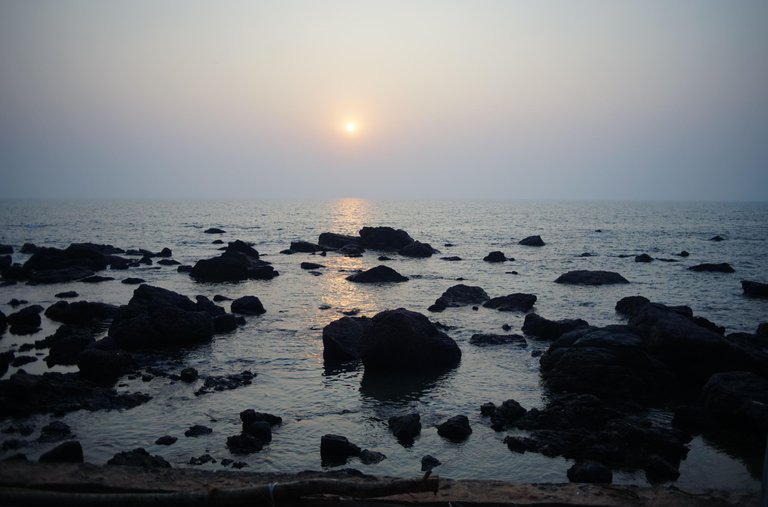 A very nice spot to check out a sunset is the Sweet Water Lake. For just spending a quality afternoon this adventurous path leads to a multifaceted experience on the other side of the hill .
Sweet Water Lake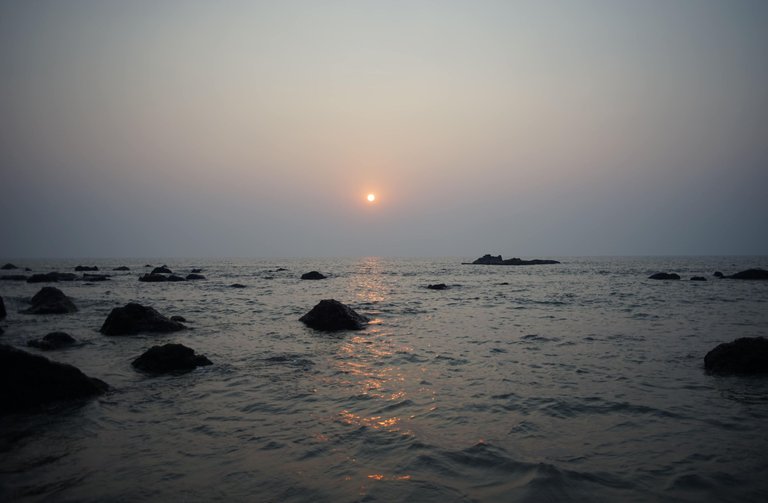 On the left side of the lake is a path to go to the jungle, where some tourists camp and others visit a jungly baba with dread locks. This part of Arambol has a nice beach that's a bit secluded from the town's busier parts.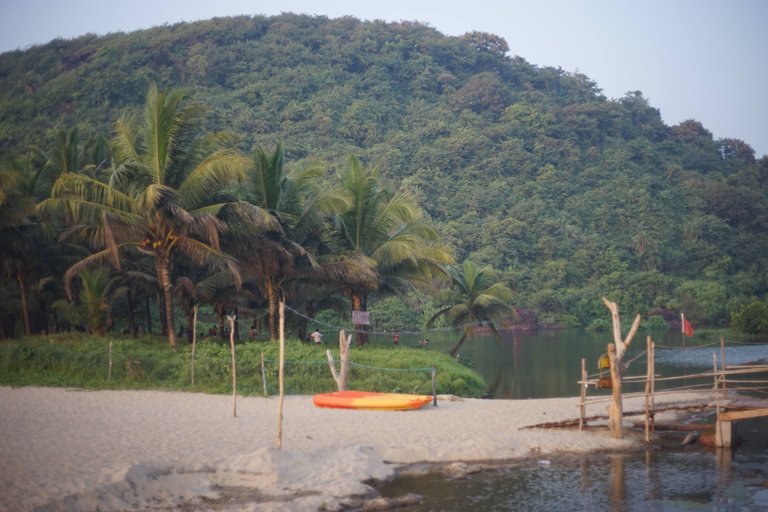 The Sweet Water Lake is great to swim in. If you are looking for beach that's a bit less busy, that side might be advisable as well as further up north. Depending on the time of the year, Arambol can be quite busy.
Experiences and Perks
I can't even begin to describe how awesome our experience in Goa was.
We did some Yoga with Divya who also offers Teachers Training and we regularly did some classical Hatha with him in the mornings: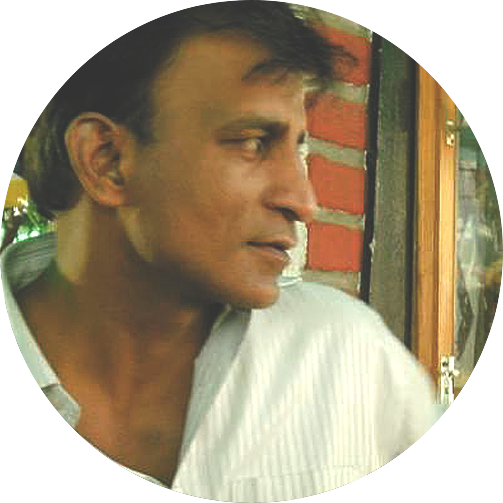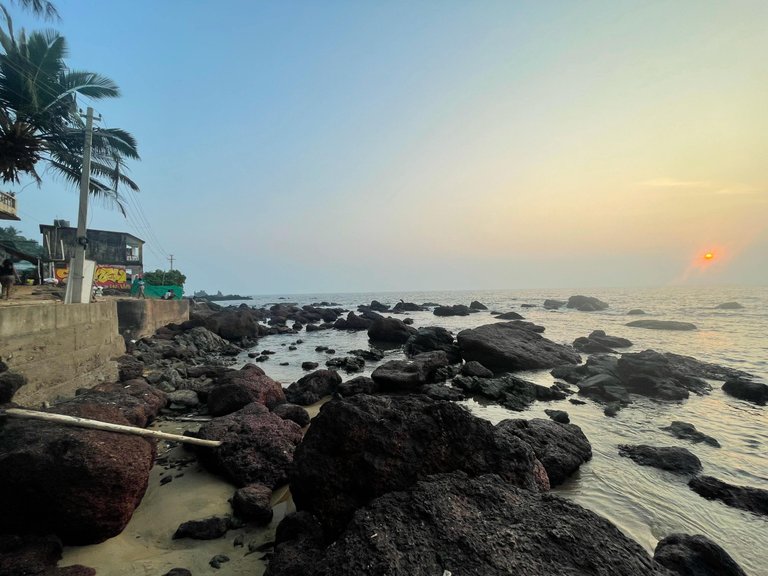 Value
We rented a bike for approx. INR 300 a day, which amounts to a bit less than USD 4. Our stay was slightly above USD 6 a day for two people in a room with a double bed and an attached bathroom. The place was literally 2 min from the beach. To reach home we basically just took a walk to the more calm side of Arambol, took a left and entered a gate that lead to the beautiful garden before entering the room where we stayed.
Excursions
I will cover more details on our excursion in Arambol in my next post.
With our scooter, we took trips to beautiful beaches in Maharastra, that boarders Goa really close to Arambol. Here are some snaps from our ride: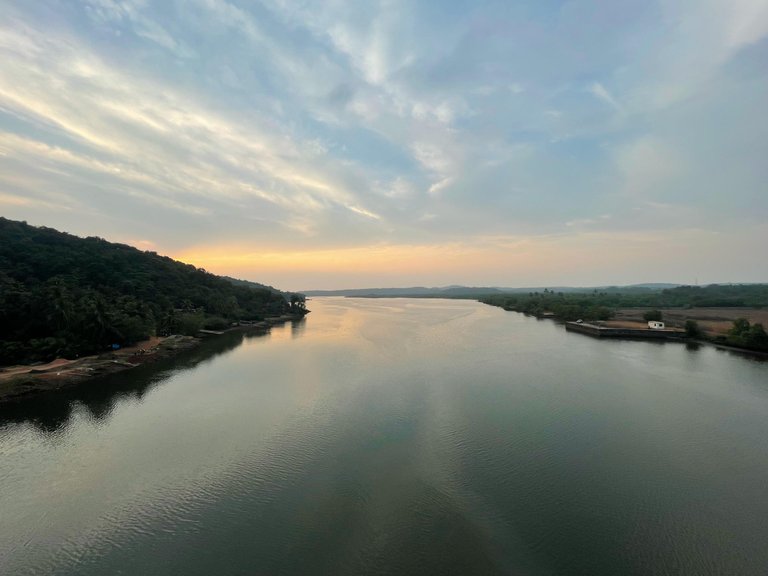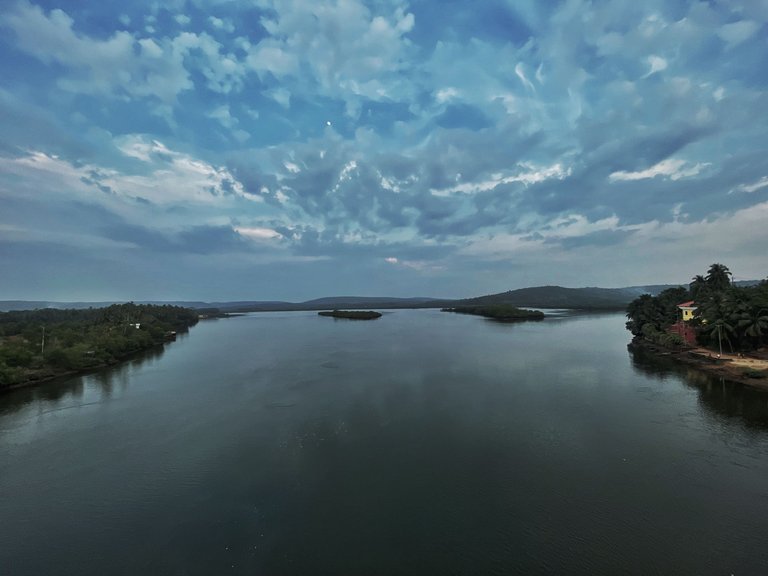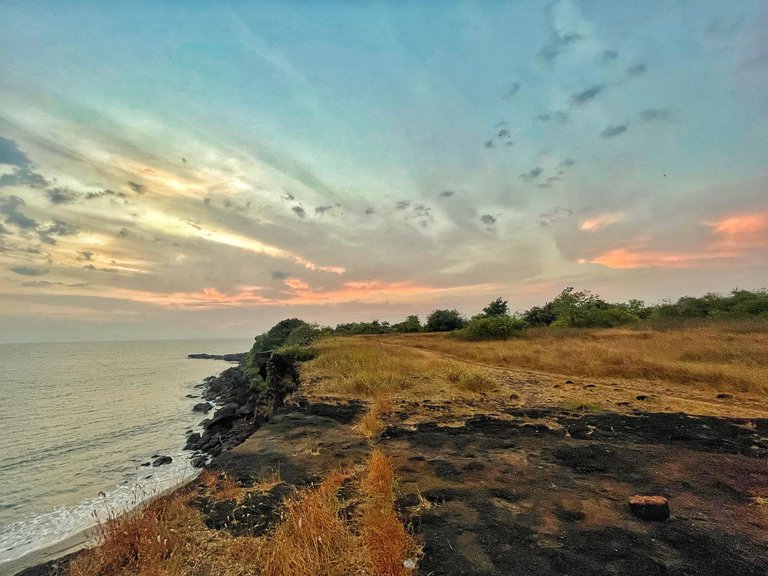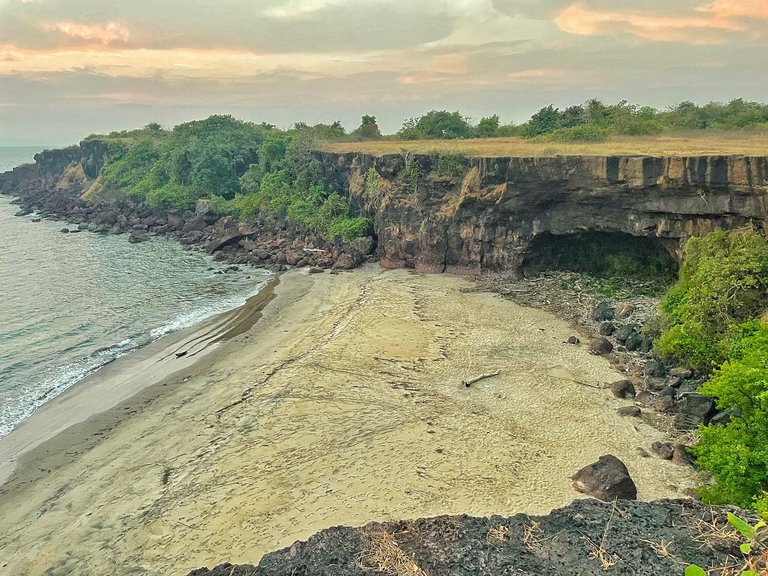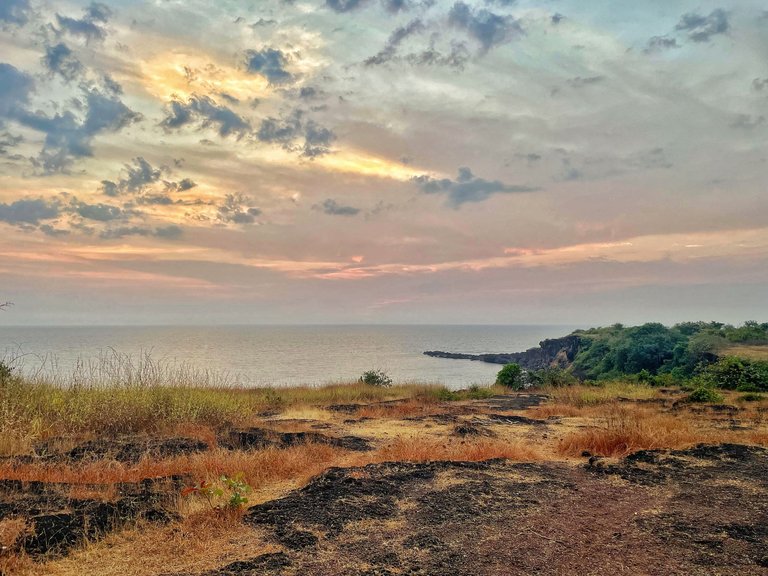 Vagator Beach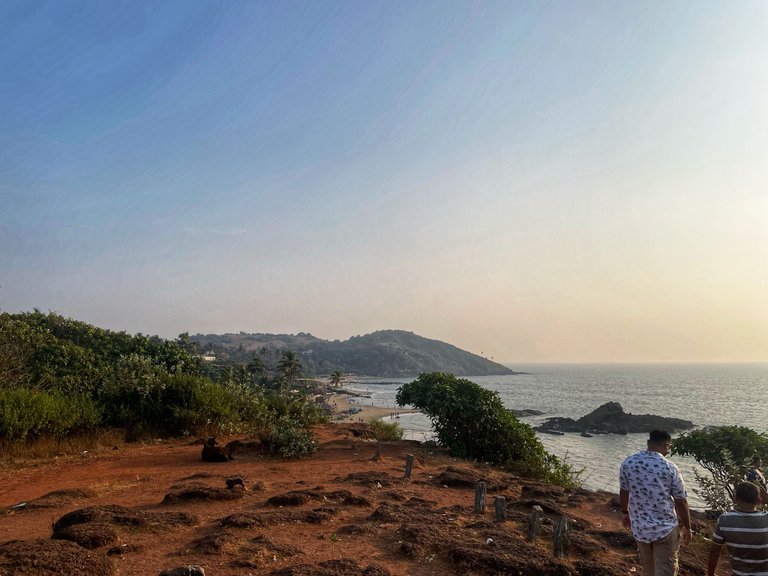 We went on a little trip towards the south with a little stop at Vagator Beach for the sunset.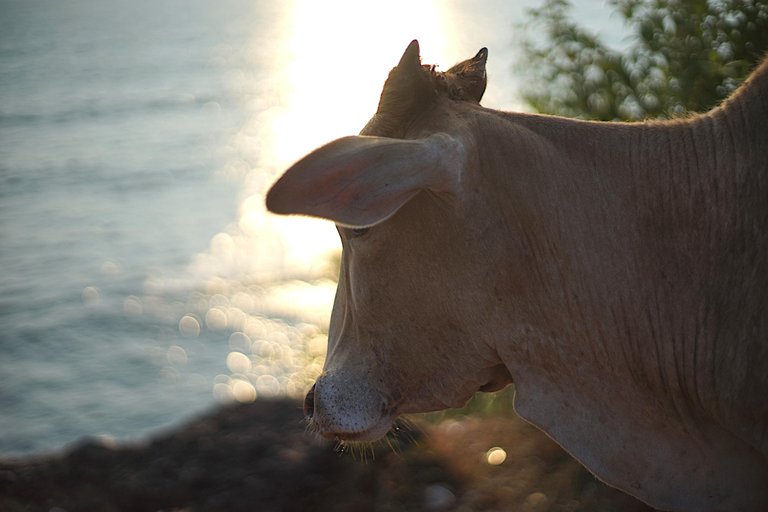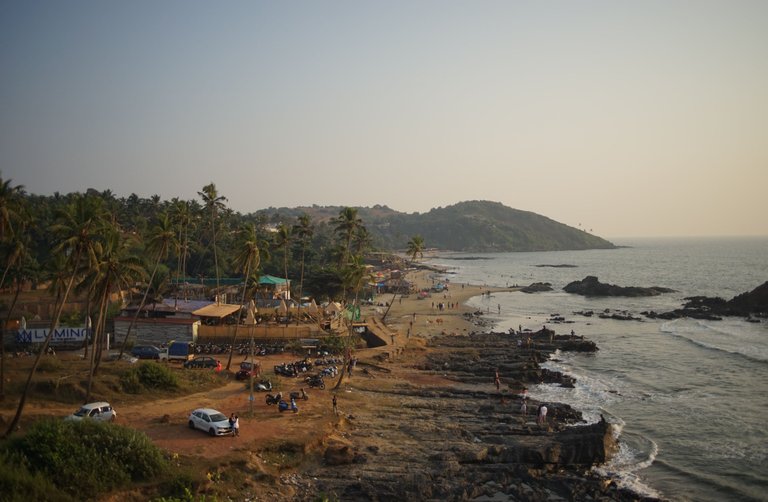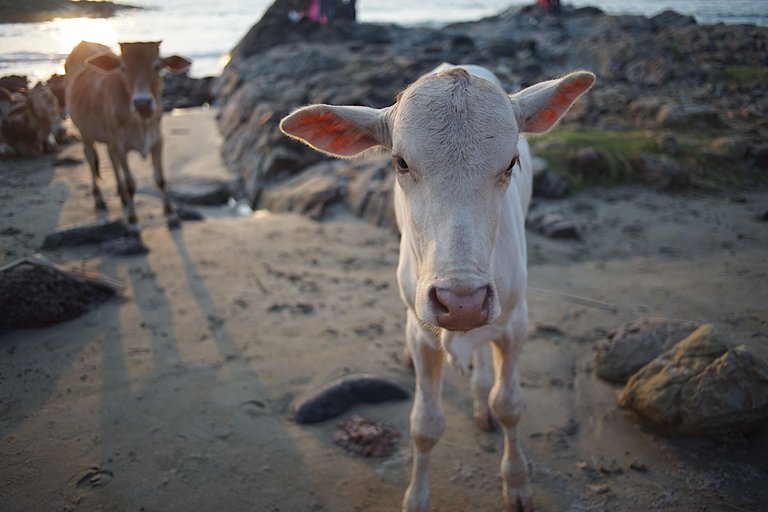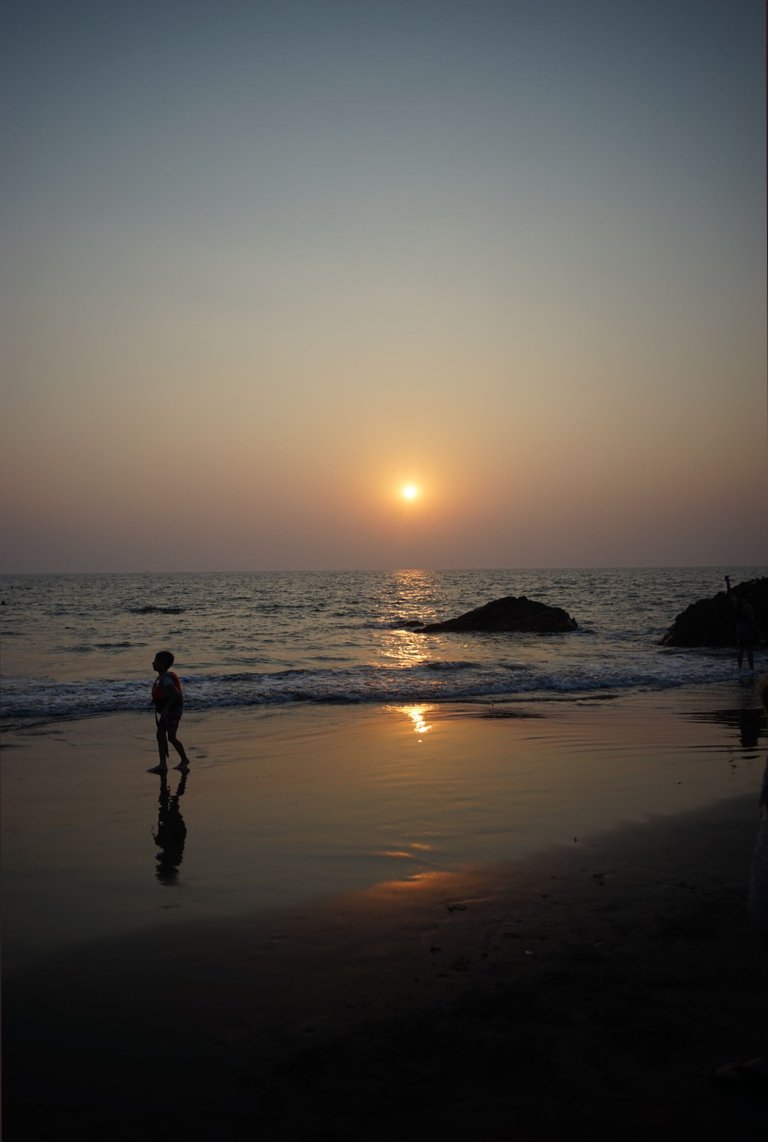 Experiences
Apart from spending all these astounding days in Goa, I got to know so many people in this town that it felt as if I was a local after a short while. A lot of shop keepers remembered me from the last time I visited, which was 5 years ago. In my next post, I will explain why I made many more acquaintances. By the end of this trip, I felt sad to leave and Arambol already felt like a second home to me.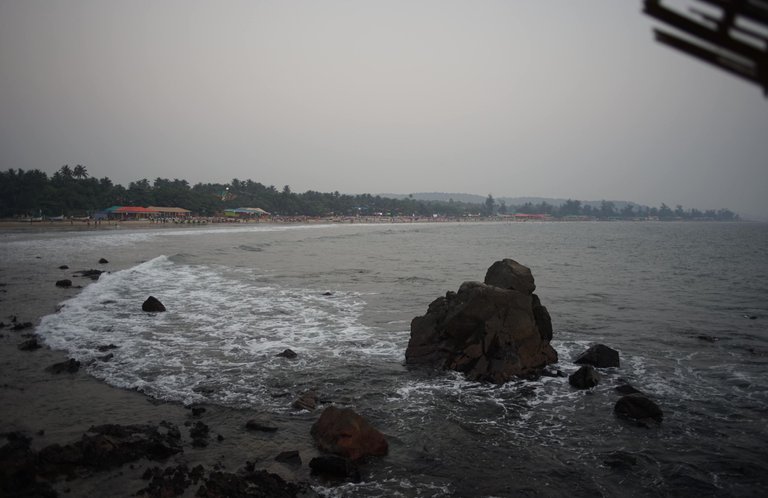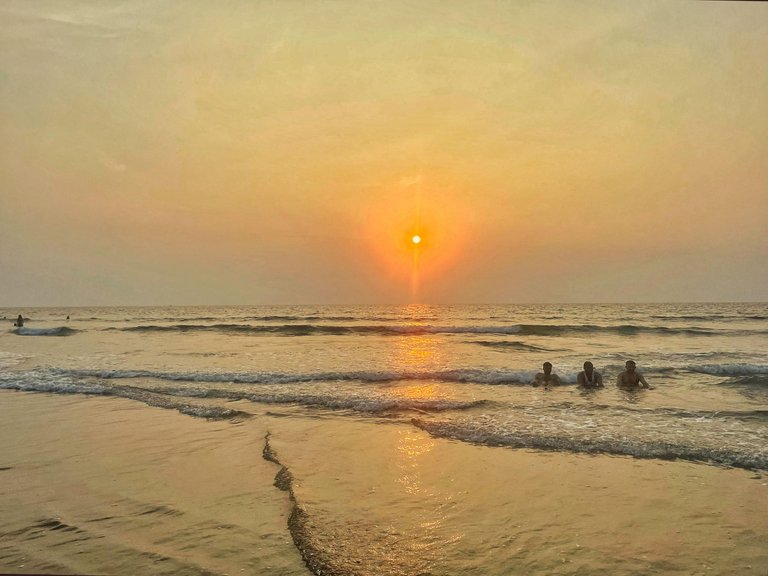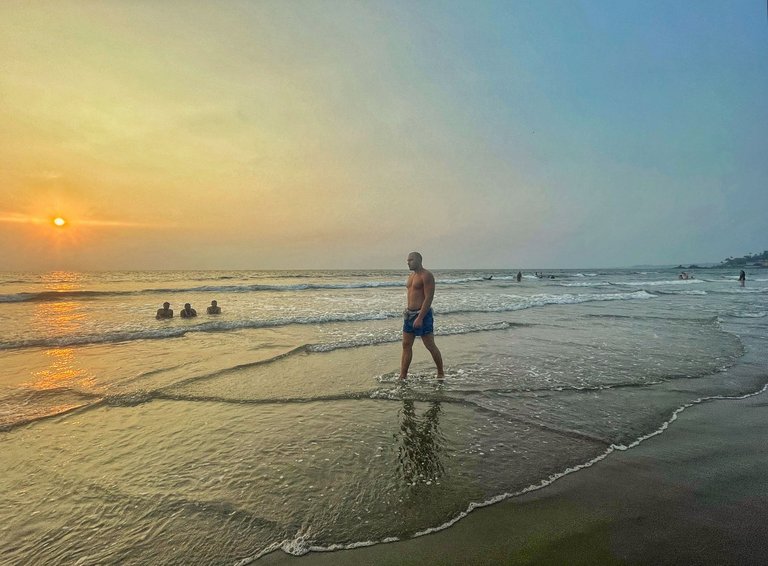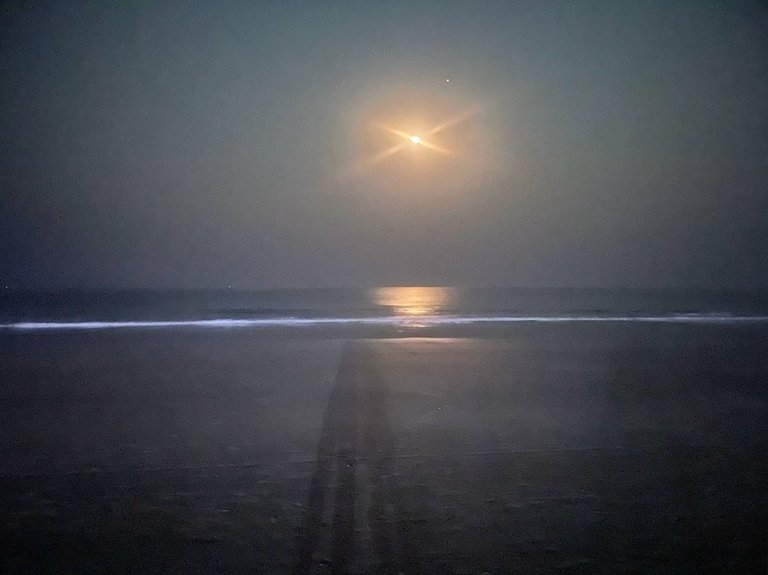 Conclusions
If you are looking forward to a great beach holiday in India on your next travel, I hope that this blog post was able to give you a nice lead with some insights. Feel free to ask questions or share your thoughts in the comment section.
Thanks for stopping by
Amitābha
Rane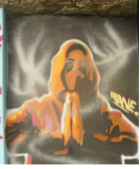 Graffiti of vanishing Dong Chang 东厂 aka Rane

"The wound is the place where the Light enters you." — Rumi


Member of the Swiss Hive Community. Here's the curation project.
Feel free to delegate Hive Power to @badge-107955 to support the Swiss Hive
|10 HP|20 HP|30 HP|100 HP|250 HP|500 HP|1000 HP|2000 HP|5000 HP|

Delegate to the Mind Force Gathering @mind.force and support 92 artist, growing by the day. Official launch of @hive-127039 on the 28. March.
|10 HP|20 HP|30 HP|100 HP|250 HP|500 HP|1000 HP|2000 HP|5000 HP|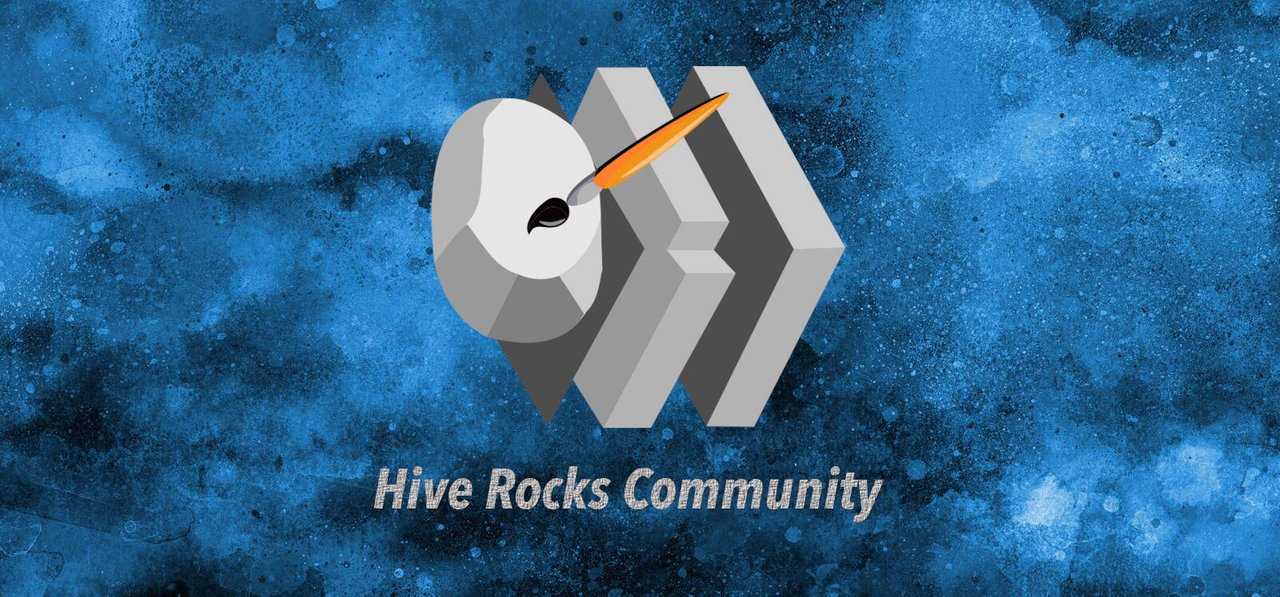 Admin of the Hive Rocks Community!

---
View this post on TravelFeed for the best experience.