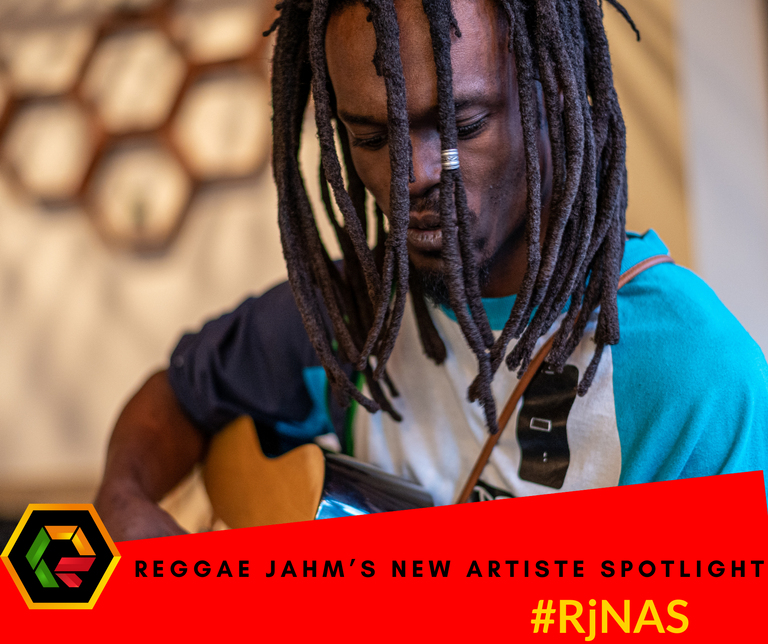 Greetings, @dmilliz here. I hope everything is IRIE in your world. Today, lets discuss:
Reggaejahm's New Artiste Spotlight
In line with building the culture here on ReggaeJAHM, it came to my attention what was needed in the world of Reggae and Caribbean music. As an artiste myself, I know how hard it is to market your work. And many will come to you pretending to like your music and then they drop a list of promotion options with prices. Now , I have tried some of these promotions myself, and they aren't very effective.
New artistes need to be highlighted, it is the only way they will grow their audience and create meaningful business. Unfortunately, many of these artists do not have the capital to spend on promotion, or a team to support them. For this reason I have thought to create #RJNAS "ReggaeJAHM's New Artiste Spotlight".
What also inspired me to create this initiative was seeing @josevas217 post promoting a new/up coming artiste. This is something he has always done from back in the ReggaeSteem days, and when I think about it only makes sense. Established artists get all the promotion from the bloggers/vloggers for free mostly, as sharing their latest releases will bring them an audience.
With the ReggaeJahm's New Artiste Spotlight the plan is to bring value to new and upcoming artistes and those who may be interested in such content. While it is all good to think about how we could extract money from these new artiste and promote them, I think a better approach is how we can add value. Once that value is established then a business structure can eventually be built.
How to participate in #RJNAS.
It is very simple, here is what to do.
Write an article or create a vlog about a new artiste, their latest single or album, a little history.
Create eye catching cover images for your blog/vlog.
Be sure to write the artist's name in the title so it can be searchable.
Add the artist's social media links, website, streaming links etc ( whatever you can find).
Give your opinion of the artiste and any featured song.
share your posts on twitter or Facebook from Reggaejham.com tagging the artiste when their username is known
Be creative and bring value to this artiste and their potential audience.
Use #RJNAS
Quality posts created within this initiative will be sent to get curated by OCD and will be JAHM voted by our "Power House" account.


Share the Reggae Music you love
The Tune Sharing Culture on Reggaejahm



To me this is also a very important type of content and it doesn't need a lot of fluff around it, just the music and a few lines. The culture here on HIVE is "create quality content" but for reggae music on Reggaejahm, our mantra should be share good reggae music.
The way I see it, if you have a Reggae song you'd like to share and can't be bothered with writing 200 words around it, go for it! Just keep in mind it will be voted accordingly by the community ( well that is the hope ).
The neat thing about how Reggaejahm.com is set up is it posts directly into the Reggaejahm community on Hive.blog and peakd, but not on your profile unless you add it manually. You could also create a second account if you want to maintain an image of "quality posts" when you share the Reggae music you love without the fluff, you could use this account for your actifit and other minimal type of content as well. ( just some ideas ). I have been using the JAHM.Syndicator account to share the music I like, not so much for the quality control but more to appear like I am not the only one posting on the feed. 😂. In a nutshell, all I am saying is, we need more Reggae in Reggaejahm. ( Let us find the perfect balance.)
When I look at the major Reggae community on Reddit, individuals are just posting music they love, not thinking about money, not worrying about downvotes and image, just genuinely sharing the Reggae music they love. I would like to see a culture like that here on Reggaejahm.
Along with the food, the positivity, the photography, the story telling, the travels and all other types of content that can be found on Reggaejahm, the music is what brings it all together.
Feel free to share your thoughts so we can improve on the ideas above and build a viable Reggae community here on the Blockchain.

Discord | Hive Community | Reggaejahm Interface | Twitter|
---
Posted via ReggaeJahm | Reggae Culture Rewarded