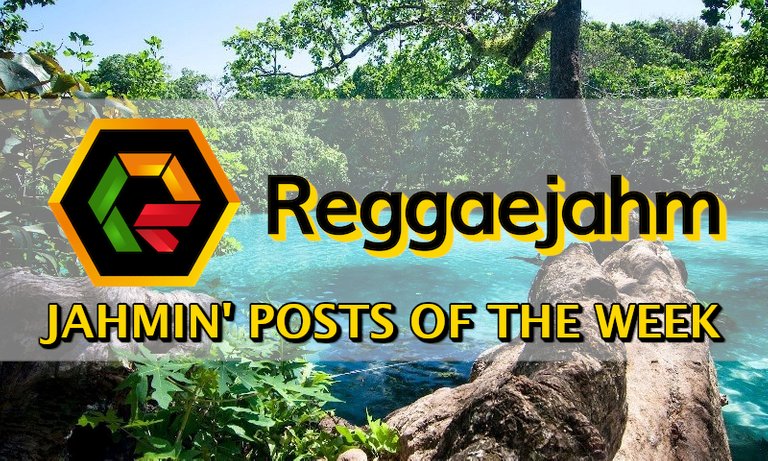 Bless Up ReggaeJahmerz, @dmilliz deh again. Blessed Sunday. Just came back from the park and about to schedule this post.

WHAT'S JAHMIN' THIS WEEK?
This week in the JAHMIN Session we have a Dancehall Battle from the streets of Venezuela, Christian Rap from the content of Russia, a cover song from the heart of Nigeria, a family outing in the greenery of Suriname and a reminder to keep a positive vibration. IRIE content keeps on Jahmin!
     You don't need to be in the Caribbean or from it to post in our community. From Ital food to reggae music, Caribbean news and much more is welcome in our community. To learn more about our tags/cultural initiatives, see the following posts: Dashout Sunday, APART, and RJNAS.
---
---
     Every week I'll select a 10% beneficiary for this post, and this week I chose @mundomanaure for brining the Dancehall to the blockchain with clips he took at a dance battle. Keep on representing the culture.
---
Respect Amongst Community Members
---
Last week there was heated exchange of words between community members of Reggaejahm. Though it was not directly in the Reggaejahm community, it is between two of our respected members.
I just want to remind everyone to be respectful of people's choices and empathetic towards their situation and what they are going through. "Keep it Irie" is what we should strive for. Healthy discussions and reasonings is what we want but in a mutually respectful manner is how it should be done.


GIVE THANKS FOR READING

Just a reminder to keep the vibes positive and have respect for each other. These are difficult times and we must stay united. Selection from @rarej's post.

Artiste: Bob Marley & The Wailers
Title: Positive Vibrations

Stay tuned for more JAHMIN Posts Of The Week...


---
Question Of the Week
---
What is the best way to have a discussion about a delicate topic?
---


ReggaeJAHM.com
Discord | Hive Community | Reggaejahm Interface | Twitter| Buy Beats With HIVE & JAHM