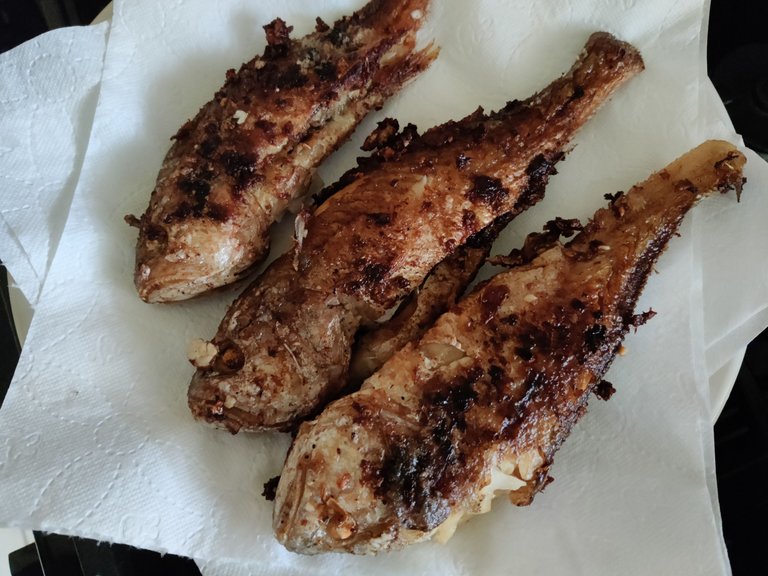 The past few years have been interesting times in more ways than one. Today I'm talking in particular about how we had to adapt our food storage and how well we were prepared to whatever could come our ways at any time. In 2020 this was especially uncertain, which means I stocked my freezer with all things essential. Around that time a local fishery shop was having very good sales on anything and everything. So I went over and bought a bunch of shrimp and different kinds of fish. Filet, river, sea, whole, and everything in between.
Over the past 2 years we've quite enjoyed those on-sale sea creatures. With most of the items increasing in price to about 3 times as much, it has also saved us quite a lot over time.
Yesterday, Sunday, I prepared the last fish of that batch. There were 3 whole ones left from a group of 5 fresh water Koebis (name of the fish here). Two of those we had steamed last year. The post about that should be around here somewhere. Or maybe I forgot to write about that one.
---
Anyway, for the last of the fish, I decided to keep it simple and give them a good old frying.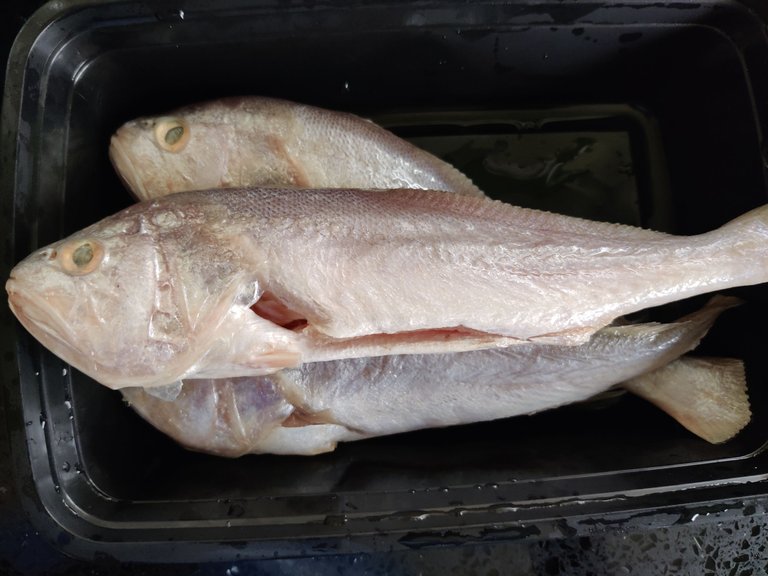 As you can see, they didn't look too happy about that.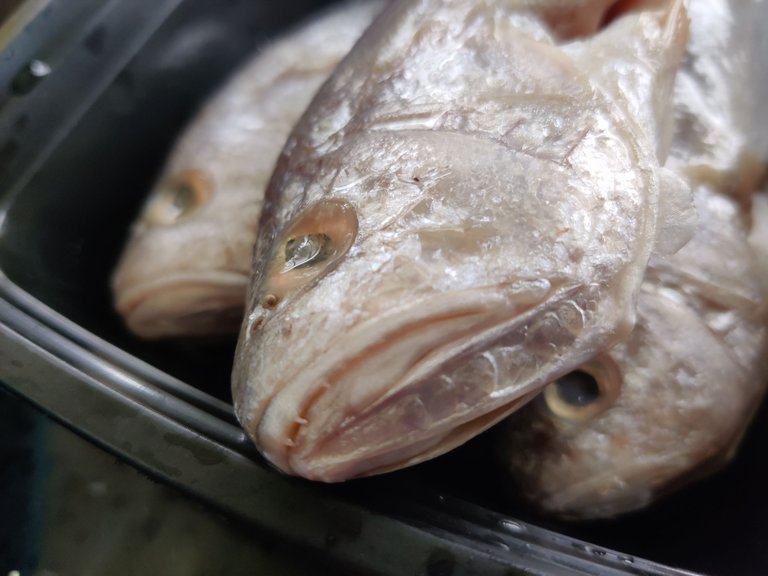 The middle one in particular seemed pissed of that I woke him from his eternal freezer slumber.
A standard simple fried fish recipe for me has a few things: ginger, garlic, salt, black pepper and nutmeg. And that's it. Pretty simple, right?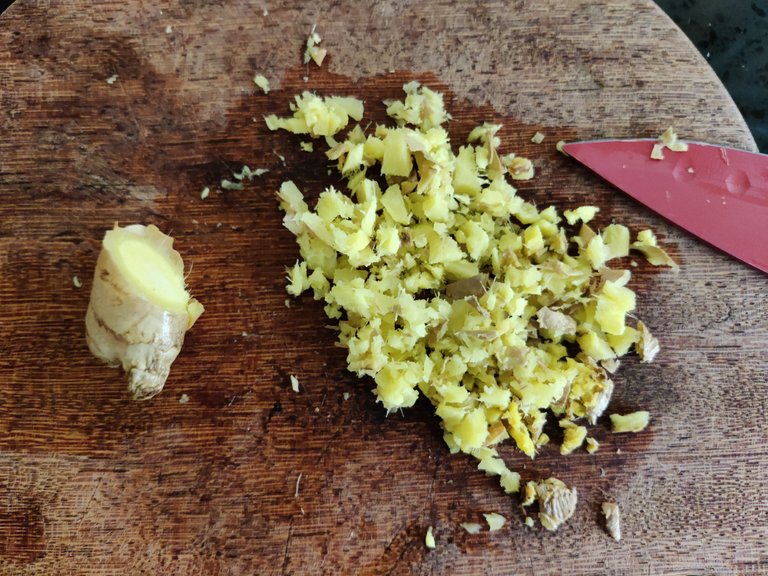 The first thing I did was chop up the fresh ginger. We always have some minced garlic in the fridge, because of the garlic cult we belong to, so that didn't need any preparation time.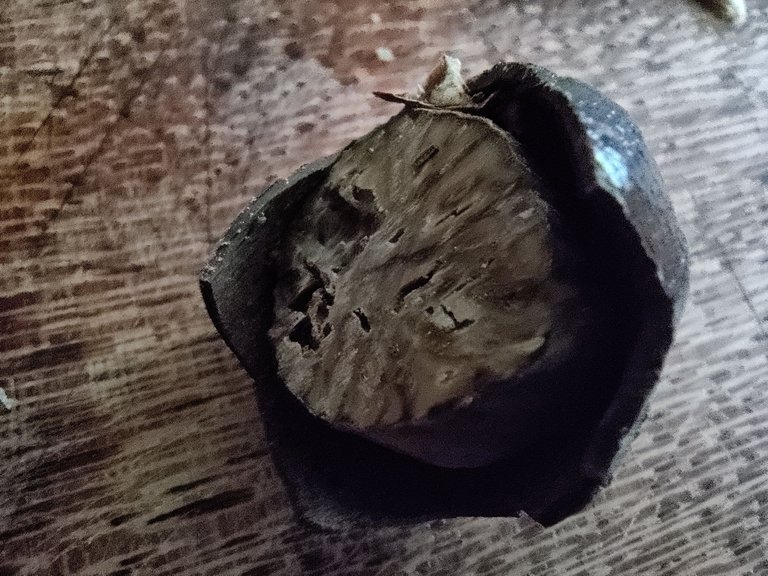 Then it was time for the nutmeg, which was fresh as well. Well, more fresh than the pre-grounded kind at least.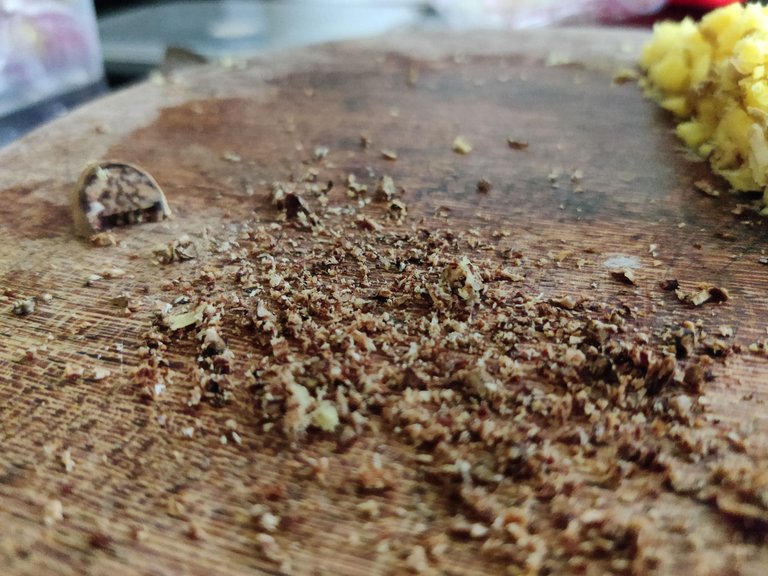 I got a little bit distracted during this phase with a little bit of close-up photography of the nutmeg. The pictures came out pretty nice in my opinion.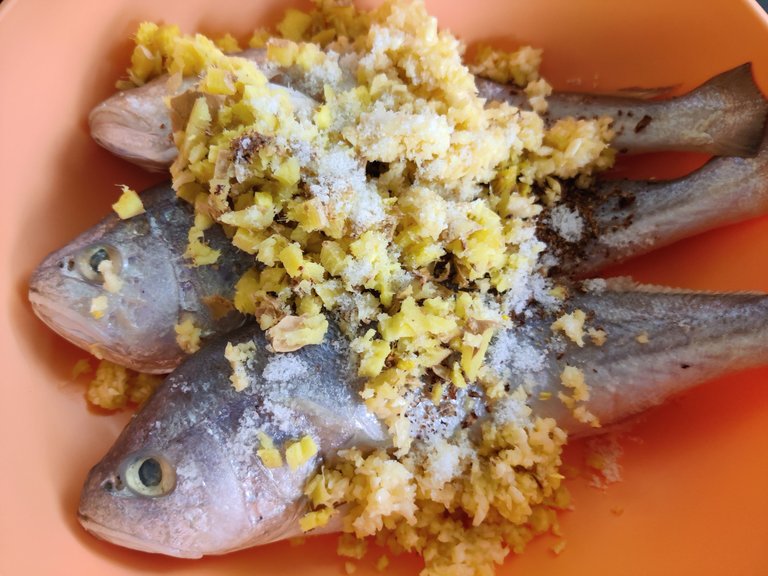 When I got back on track, I threw in all the ingredients on top of the fish.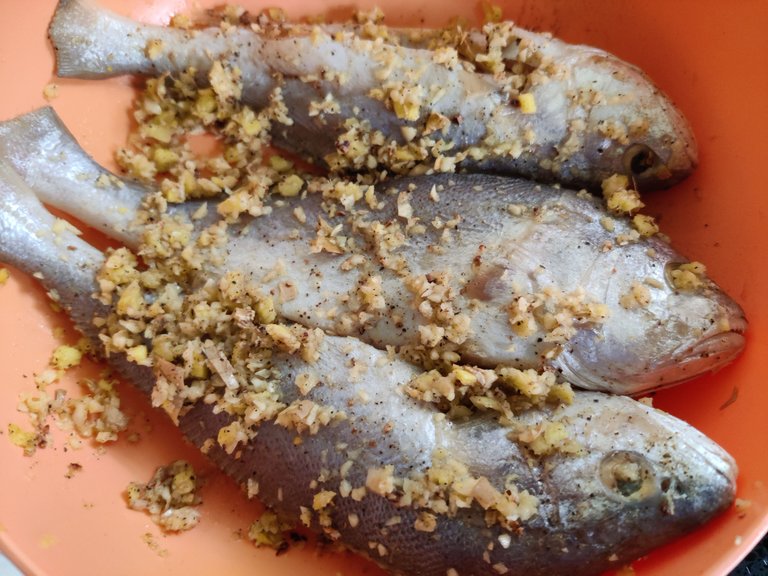 They still looked a bit mad, so I gave them a semi-erotic massage free of charge. It was a fishy situation, but they seemed to like it.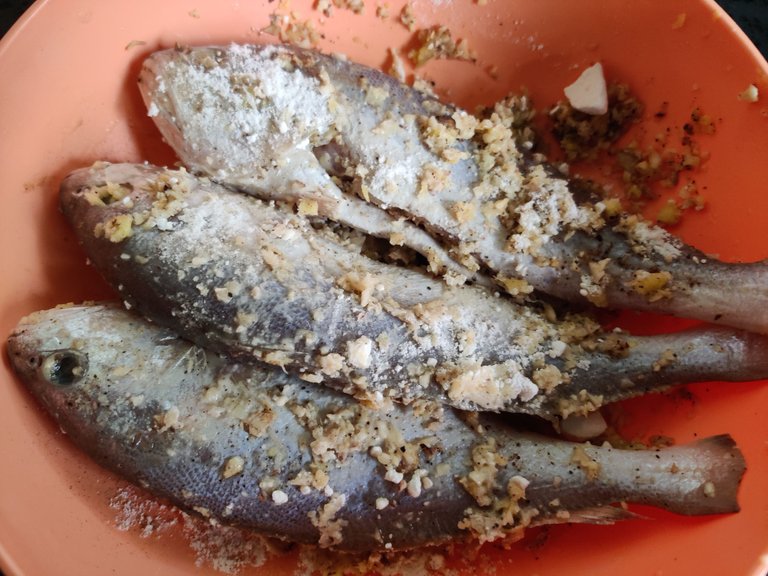 Then they had to cool off in the fridge for at least an hour to soak up the flavors.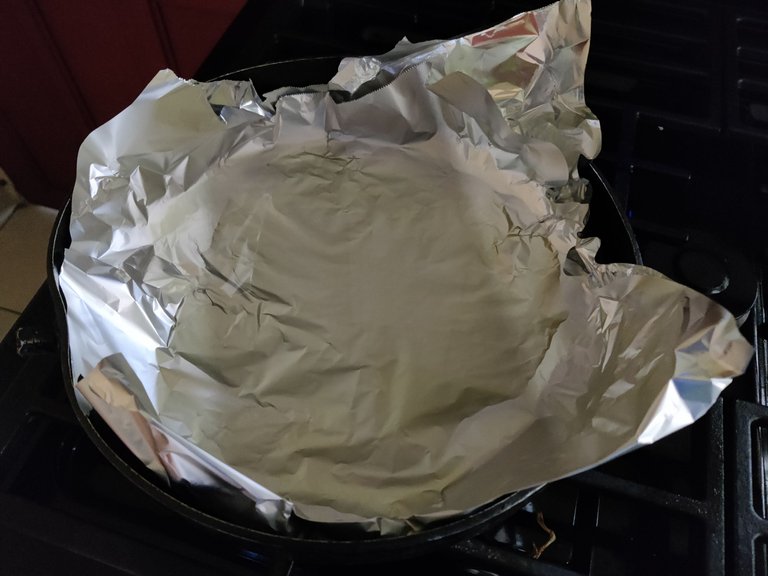 The pan with oil was heated up. I decided to put the oil in foil for easy cleaning of the pan afterwards. I guess you could say I foiled the p(l)an.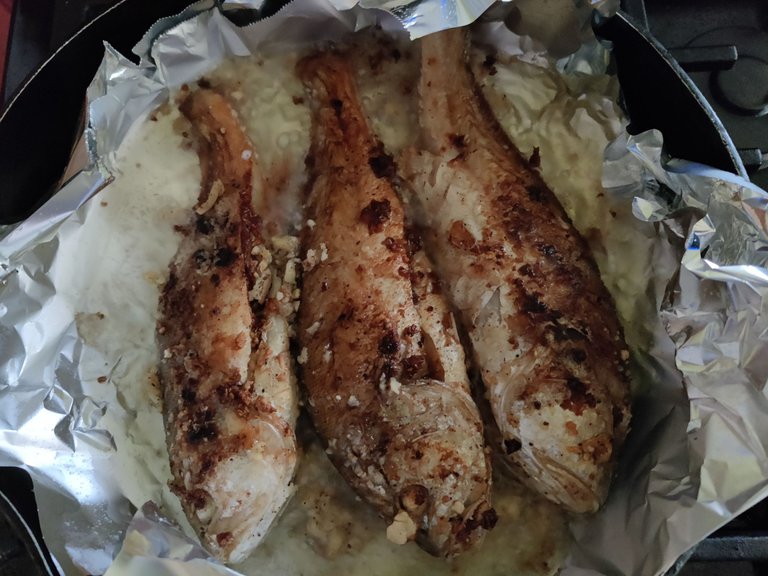 It was time to fry some fish! This is the easier part. Just turn them every so often, so they don't blacken on one side and after a while they're done!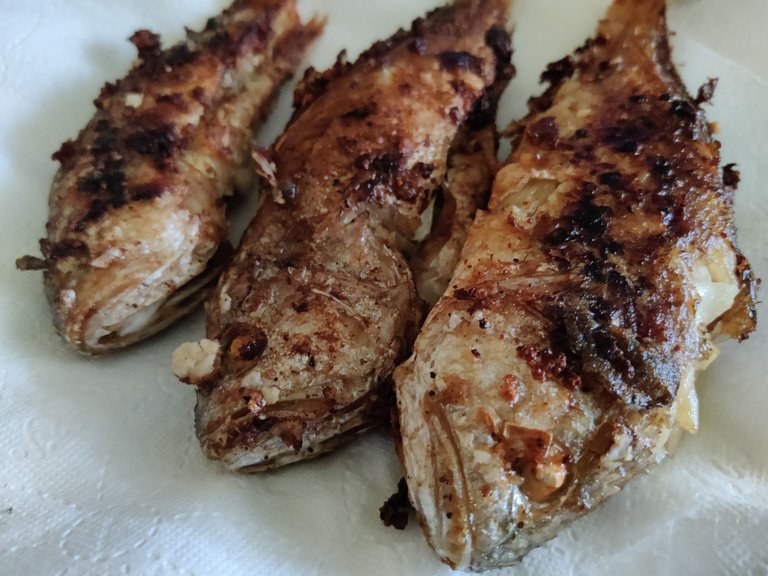 We also had some leftover fried rice from a Chinese restaurant to go along with the fish. @tanjakolader made sure to carefully split the remaining shrimp in the fried rice. What a feast!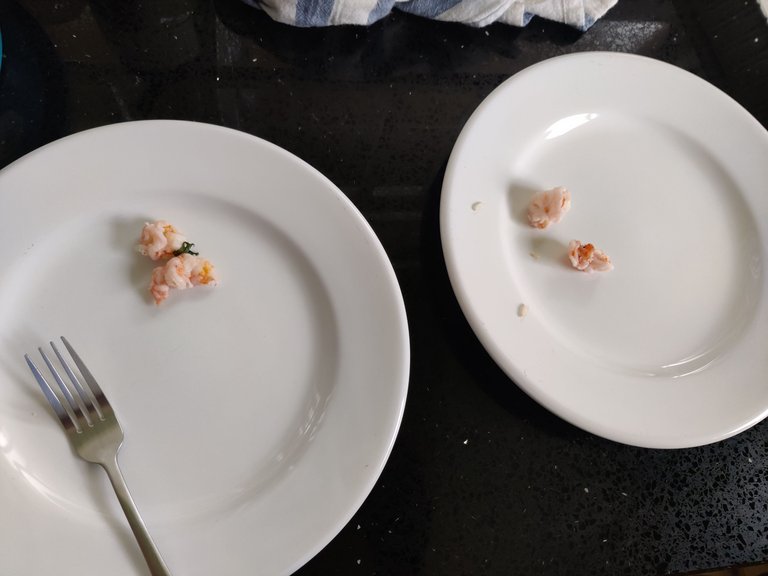 And this is what the meal looked like eventually. For fish caught 2 years ago they were still as delicious as fresh ones. But the seasoning and frying probably had something to do with that. They were frozen quickly after being caught, so the taste is guaranteed.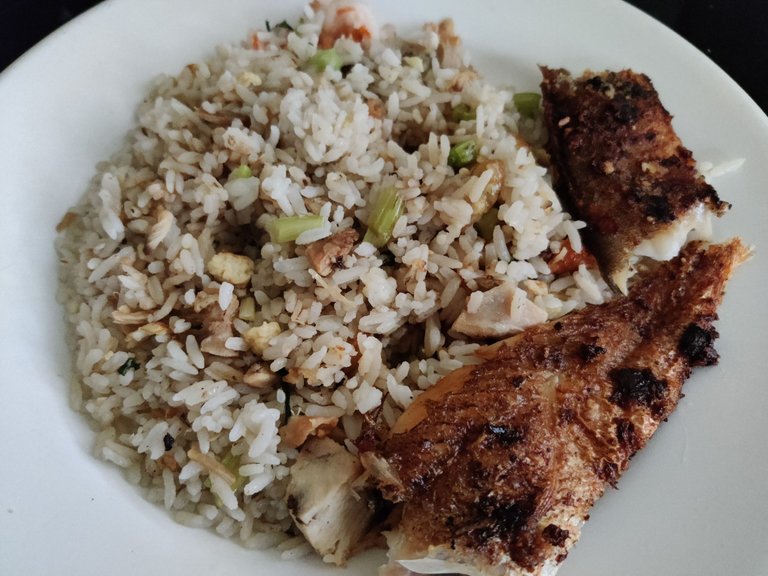 The past years have made us do some weird things, but it's a good experience to look back and think about what we've learned and how we dealt with the circumstances. Situation or no situation, it's always good to have a bulk of food items you are able to keep for longer periods of time. Especially when the economy is uncertain, it will save you a lot of money.
---
---

---
This was part of the Dash Out Sunday culture in the ReggaeJAHM Community.
Check out the details here and be sure to shared your culinary Sunday with us.

[ Uniquely Clever Sign Out Message Goes Here ]