We have seen so many succulent adding beauty to your surroundings be it your office and at home as well. There are many attractive side of different succulent that people love to grow and keep with them. But in our village area we have this variety of wild succelent which people loves to keep outside their home with a purpose. They belive that this thorny plant keep their home safe by keeping away all the bad spirit.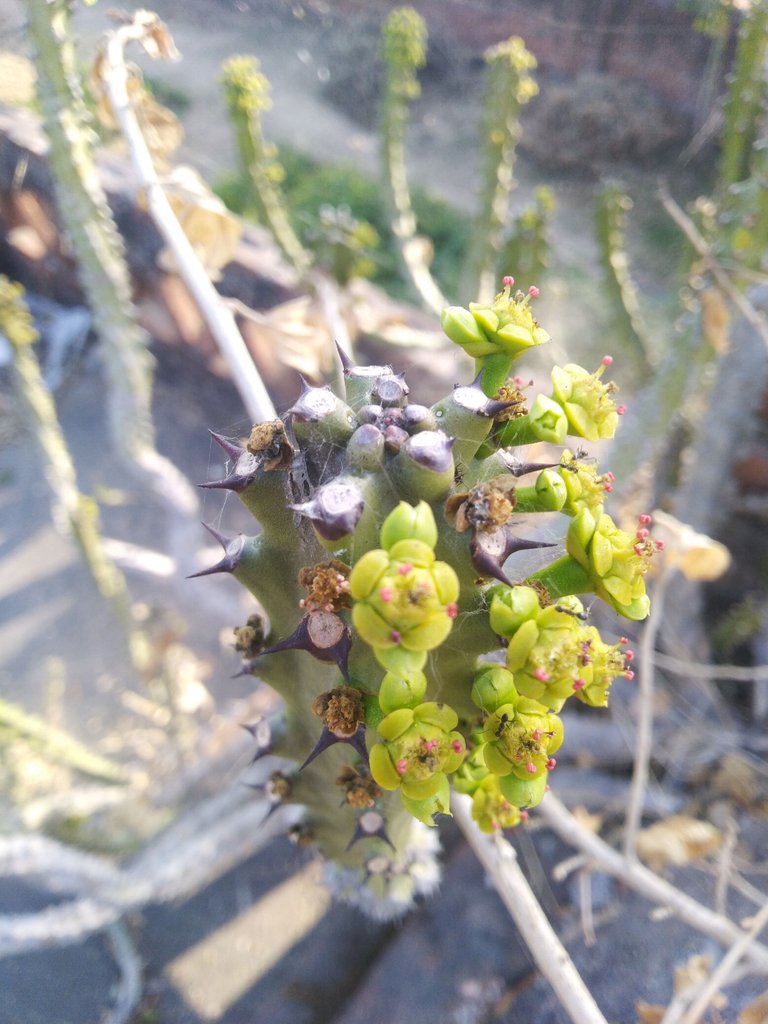 This is infact an unorthodox way of treating this plant , but people have good faith on their beliefs. In India, people do many things to keep themselves safe from "evils eye" you might have seen buri nazar wale Tera muh kala as a common phrases in almost every trucks or busses that ply on national highway or within the city. It simply means to evil eye, your face is black. Like wise they use to hang old shoes, or do other similar things to be safe from evil eye.
Same way to protect their home they have this natural beliefs. Basically because these plants have thorns all over their stem.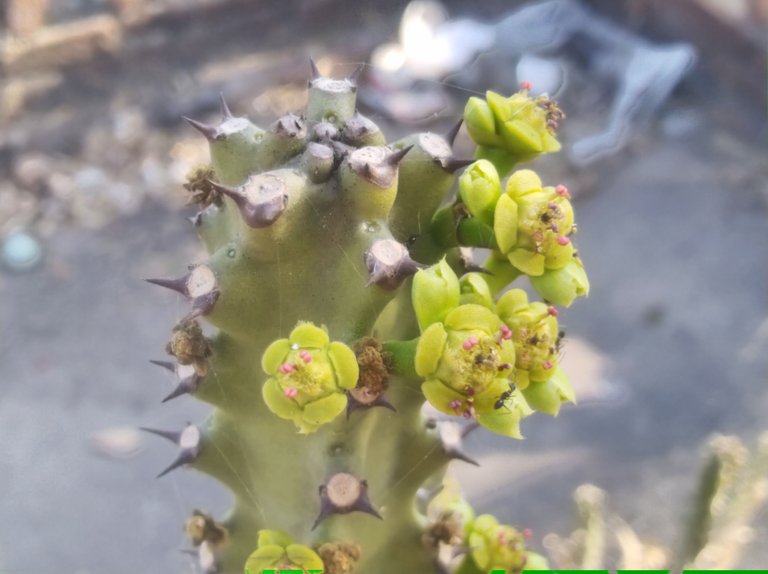 These stem is very spiky and can hurt you instantly. They are small in size and many a times people forgets of its presence. We have a very big piece of this succulent growing on my terrace. And people keep coming at our home asking for a little piece of this plant. Today morning, I notice fresh flowers coming out of their stem. And looking closely I found them very attractive. So snap few pictures.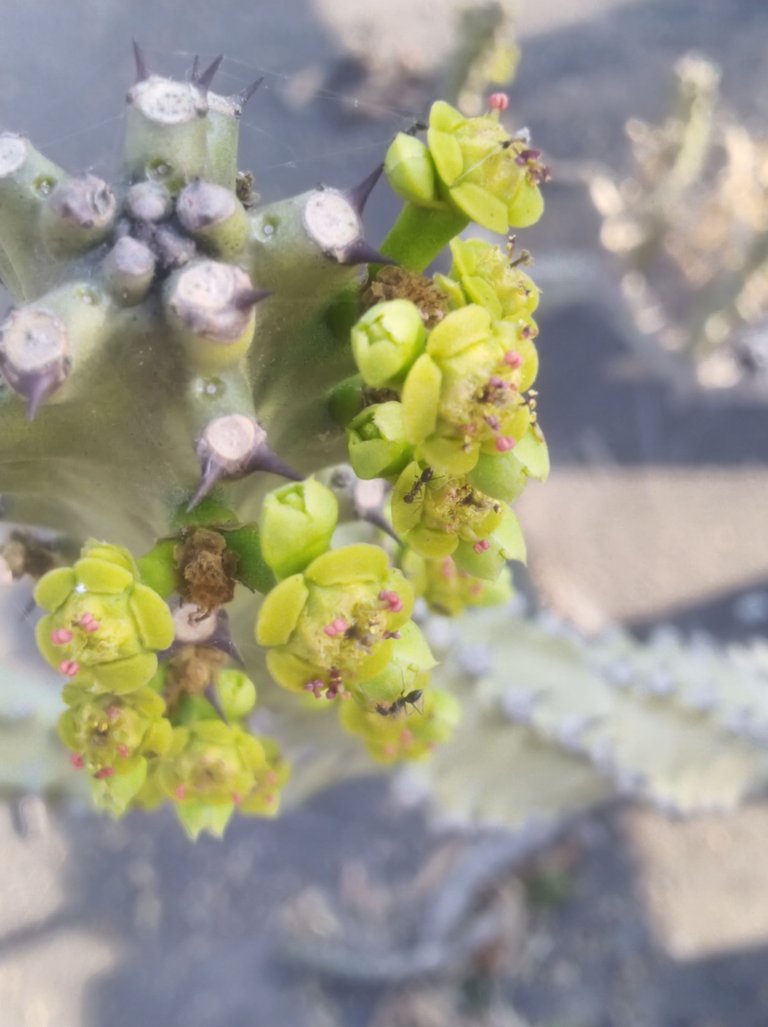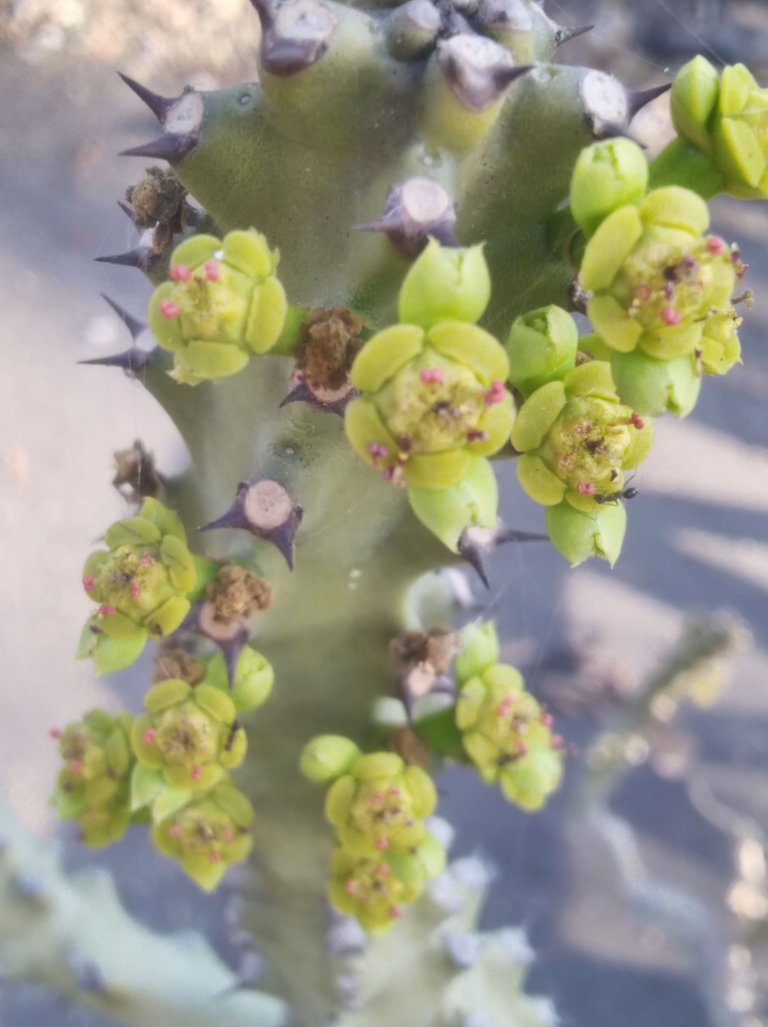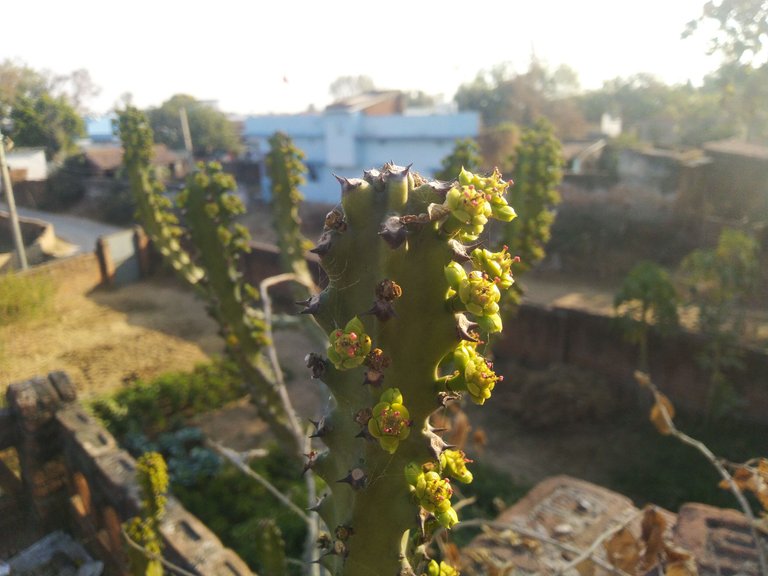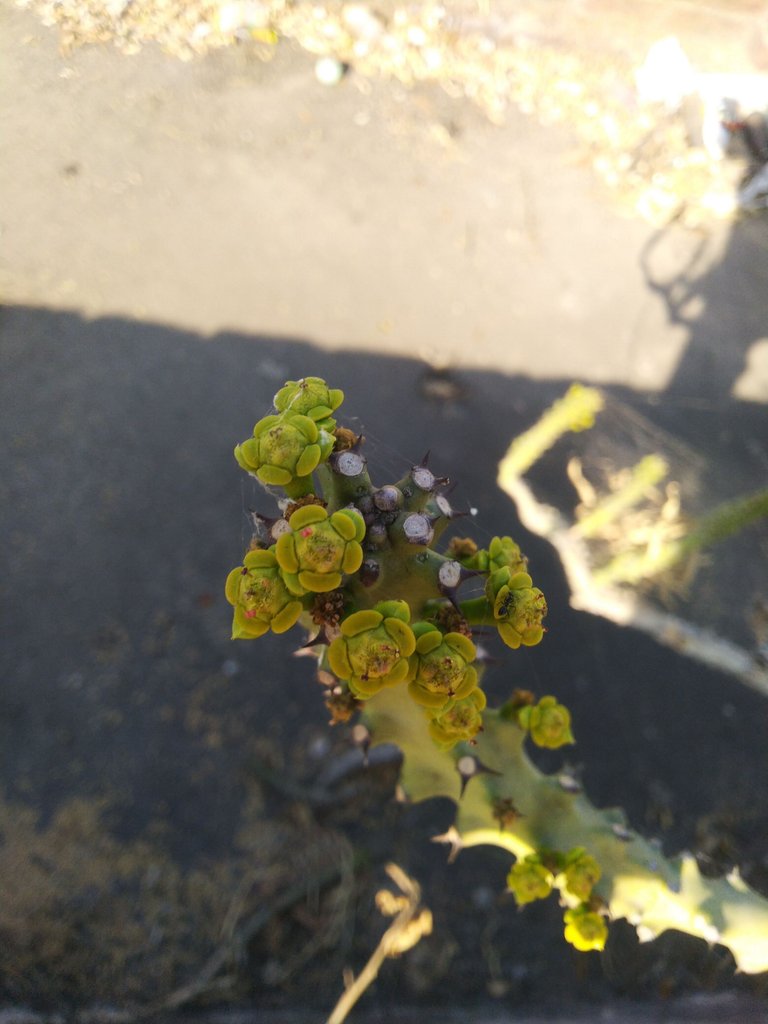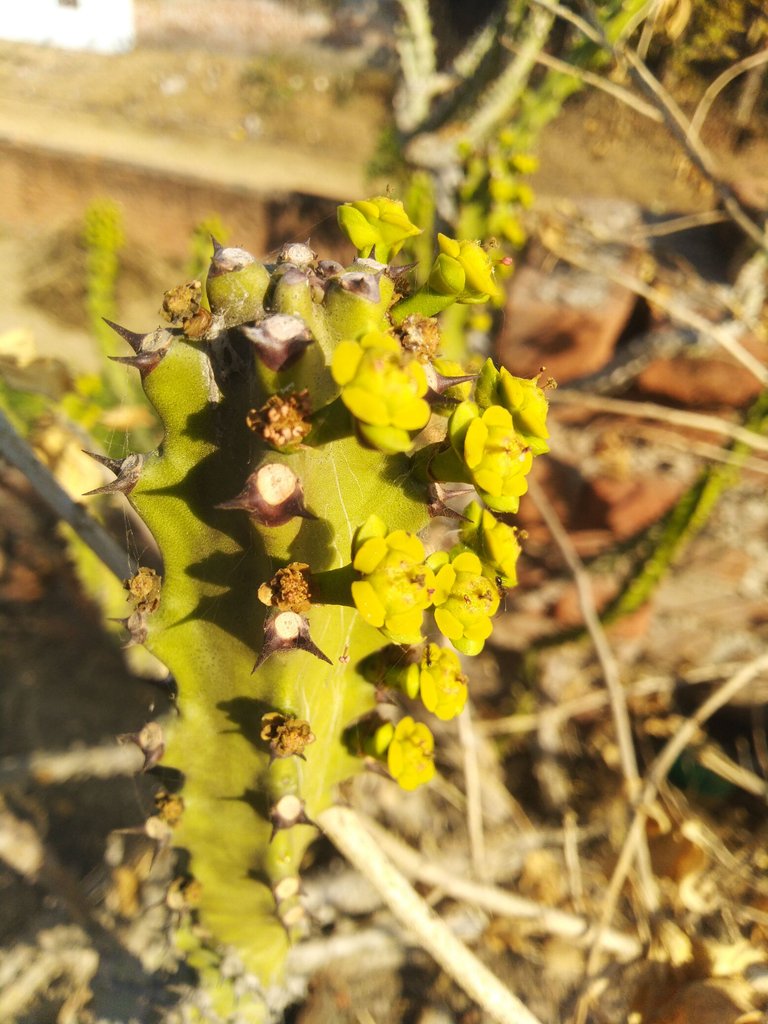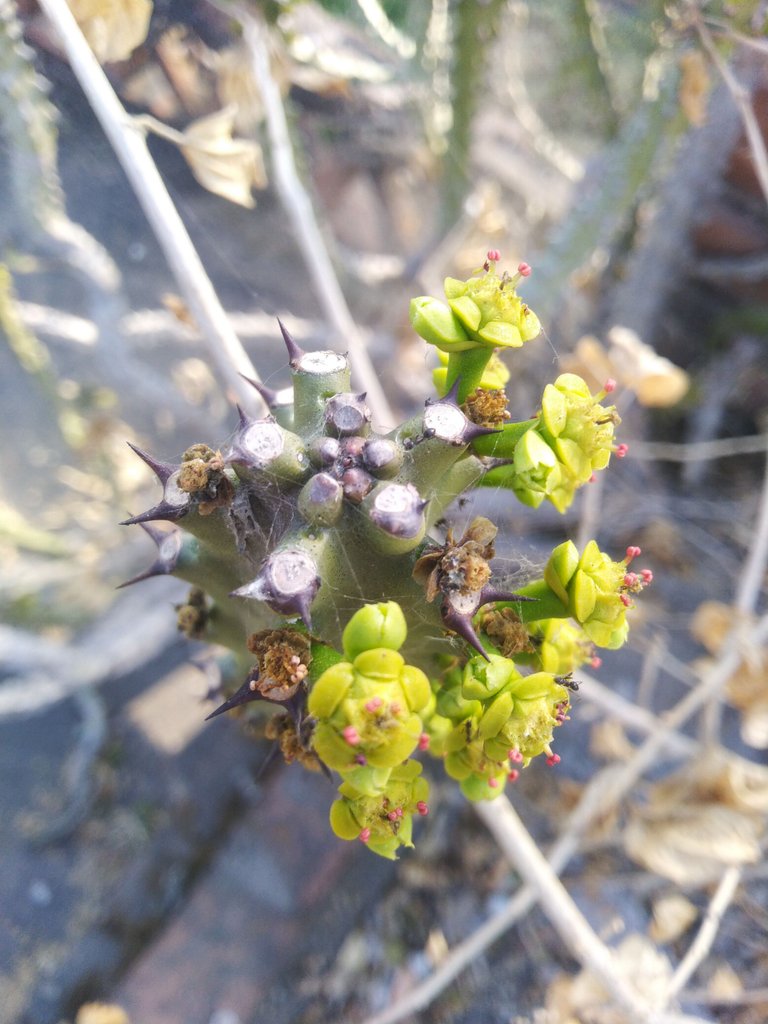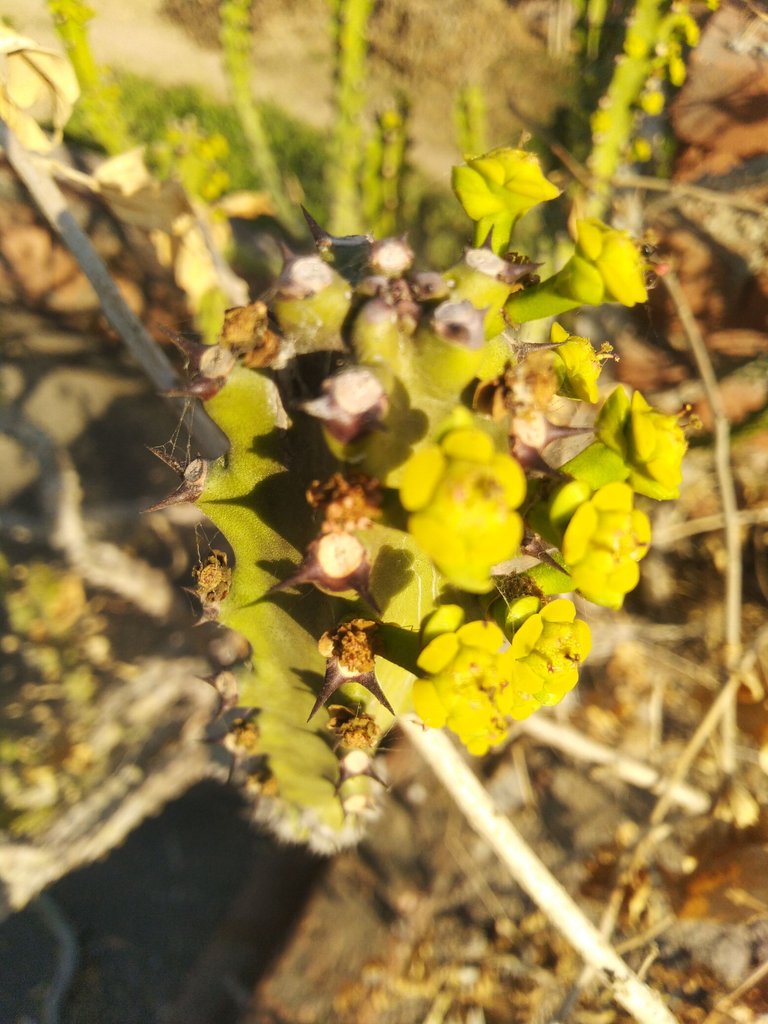 These plant have already covered a major portion of my terrace. No body goes near to it to see the natural beauty. So minute little yellow flower blossoming and making it look like a rose plant. But the spooky plant is too dangerous to play with. And that is reason people like to hang them above their doorstep.
Everybody wants to remain safe and this traditional unorthodox belief is one of the common at our area. But for me this is just a little cacti that found a place on my terrace.
Peace!!