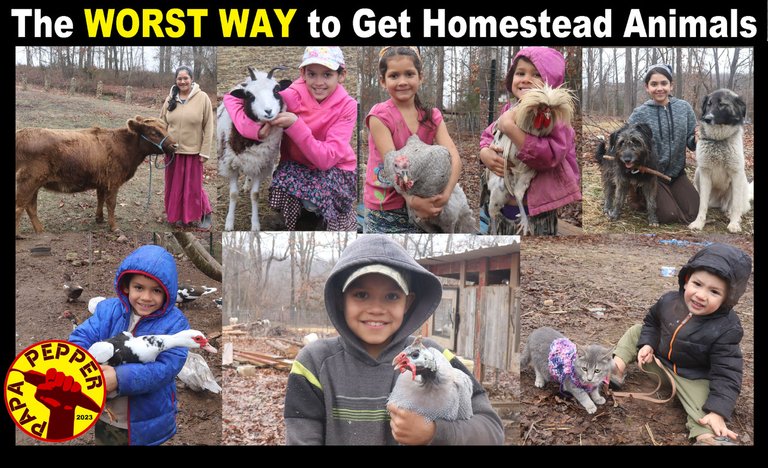 This is a mistake... don't make it!
Ahh, the homestead life. Filled with the excitement of fleeing the densely populated cities and finally being able to exercise freedoms life keeping poultry and livestock. In that excitement, it's important not to make mistakes when obtaining animals for the homestead.
In this video, I talk about what I believe is the worst way to get homestead animals. Hopefully, this'll help others avoid making mistakes when it comes to becoming more self-sufficient. Enjoy the show.

The WORST WAY to Get Homestead Animals - VIDEO

Until next time…
Make today special!
---