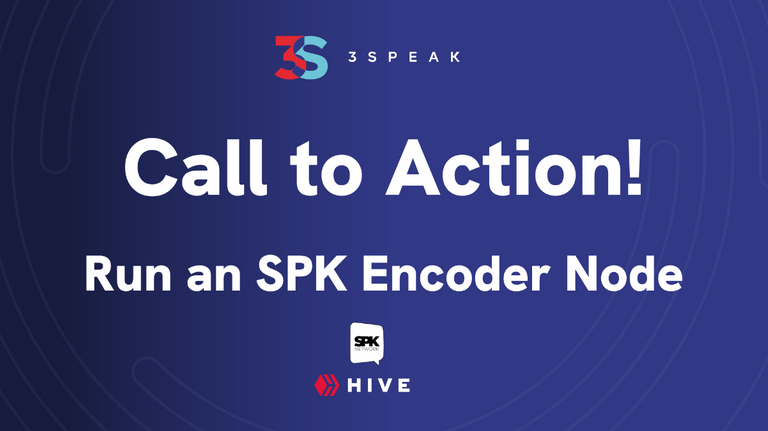 ---
Hello 3Speak Community!
This is a quick post inviting you to run encoding nodes once again. In the last few weeks, we have made major upgrades to the SPK network encoder. To learn how to run an encoder node, check this video and post by @sagarkothari88.
---
Basic requirements to run an encoder node:
CPU with the same or more performance of an Intel i5

A dedicated graphics card is not required.

Upload and download speed of over 40 Mbps.

A wired connection is recommended.

More than 8 GB of RAM.
Rewards for running an encoder node:
We have an encoder pool with approximately $500/month (at its peak) in beneficiaries for encoders nodes to be rewarded with.

Post a blog with the #spkencoder tag showing that you are running an encoding node, and you will be eligible for upvotes.
---

---