---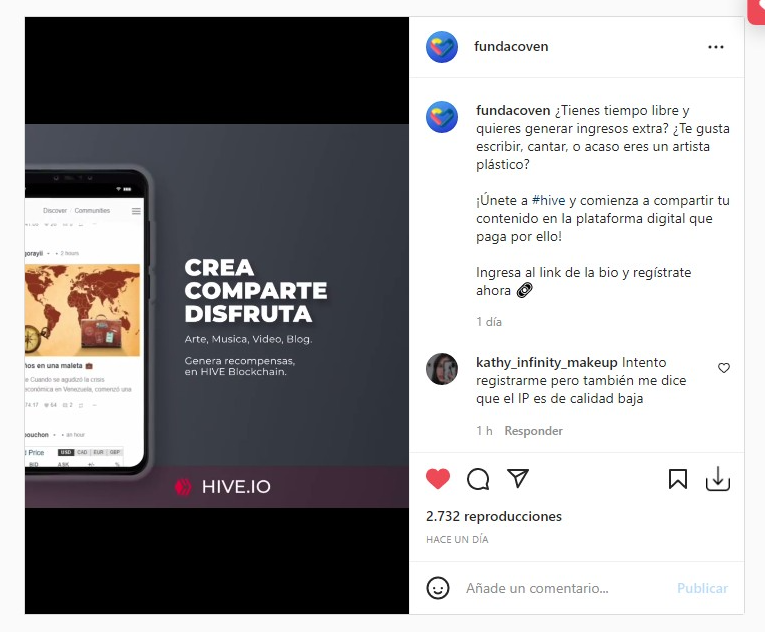 Hello dear community, today we would like to present to you a small advertising campaign created to attract users to the HIVE platform within the Hispanic community, this is within the framework of the program established in our DHF Proposal for the year 2021.
In this opportunity, we made a small video of 20 seconds in order to promote HIVE through blogging and content creation. For this purpose, we had $100 looking for an audience between 18 to 55 years old interested in the areas of technology, blockchain, and cryptocurrencies.
The summary of the campaign so far is as follows: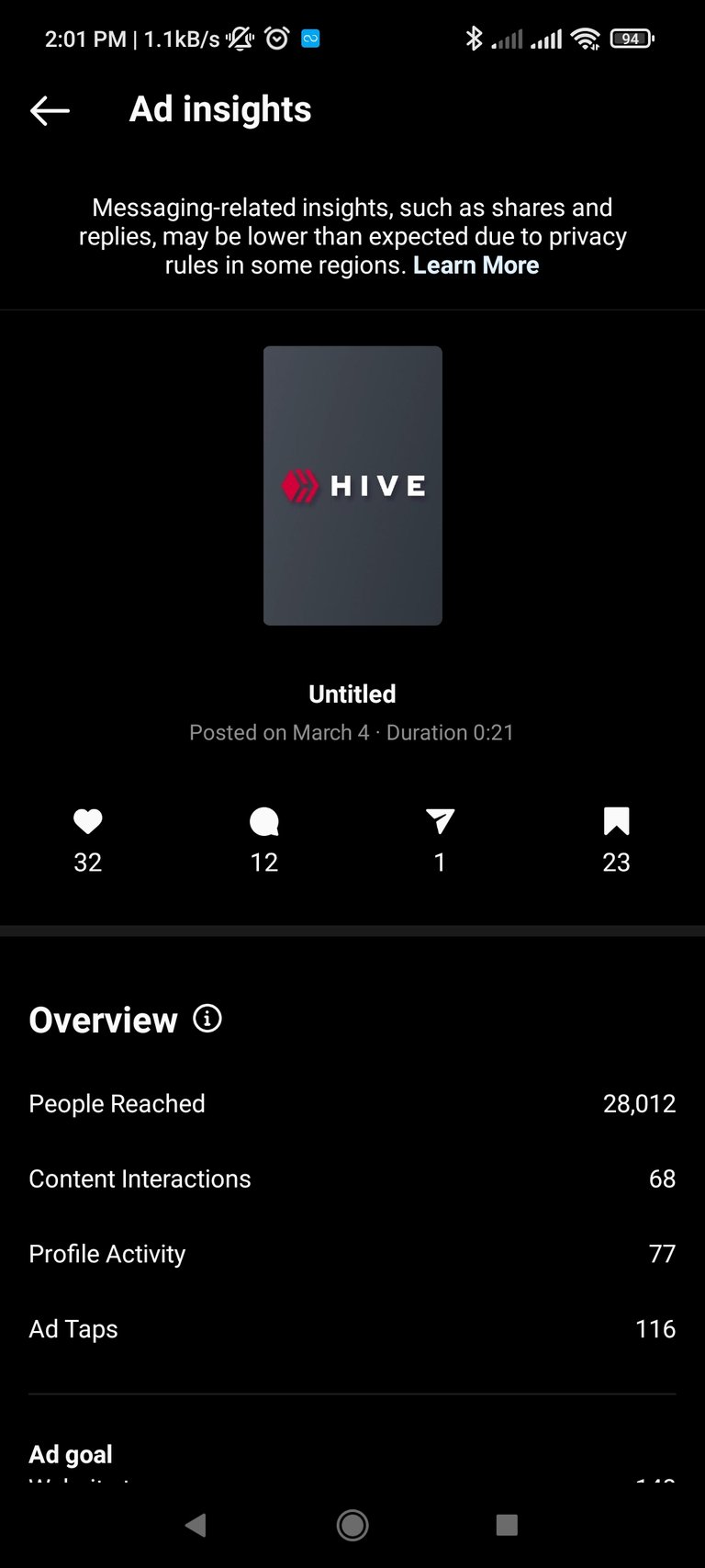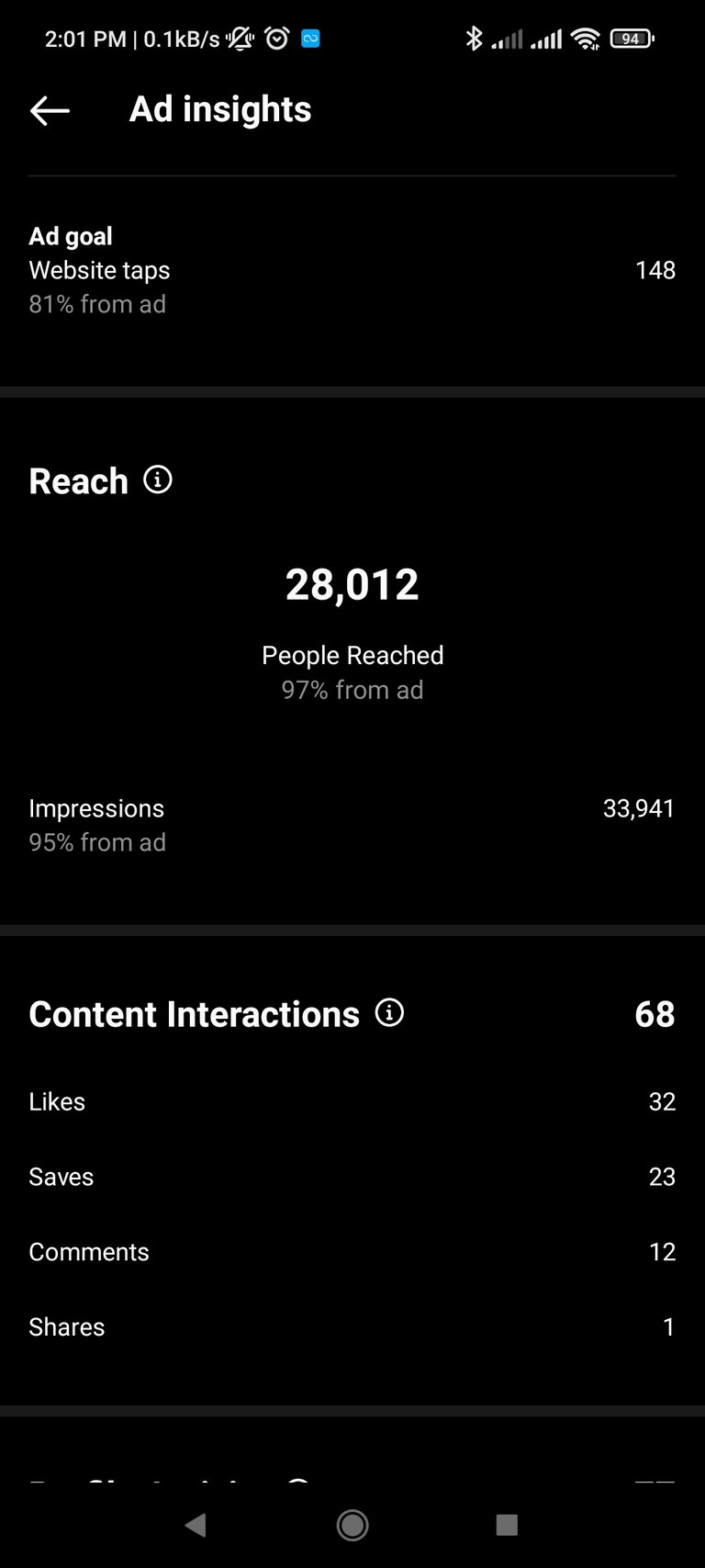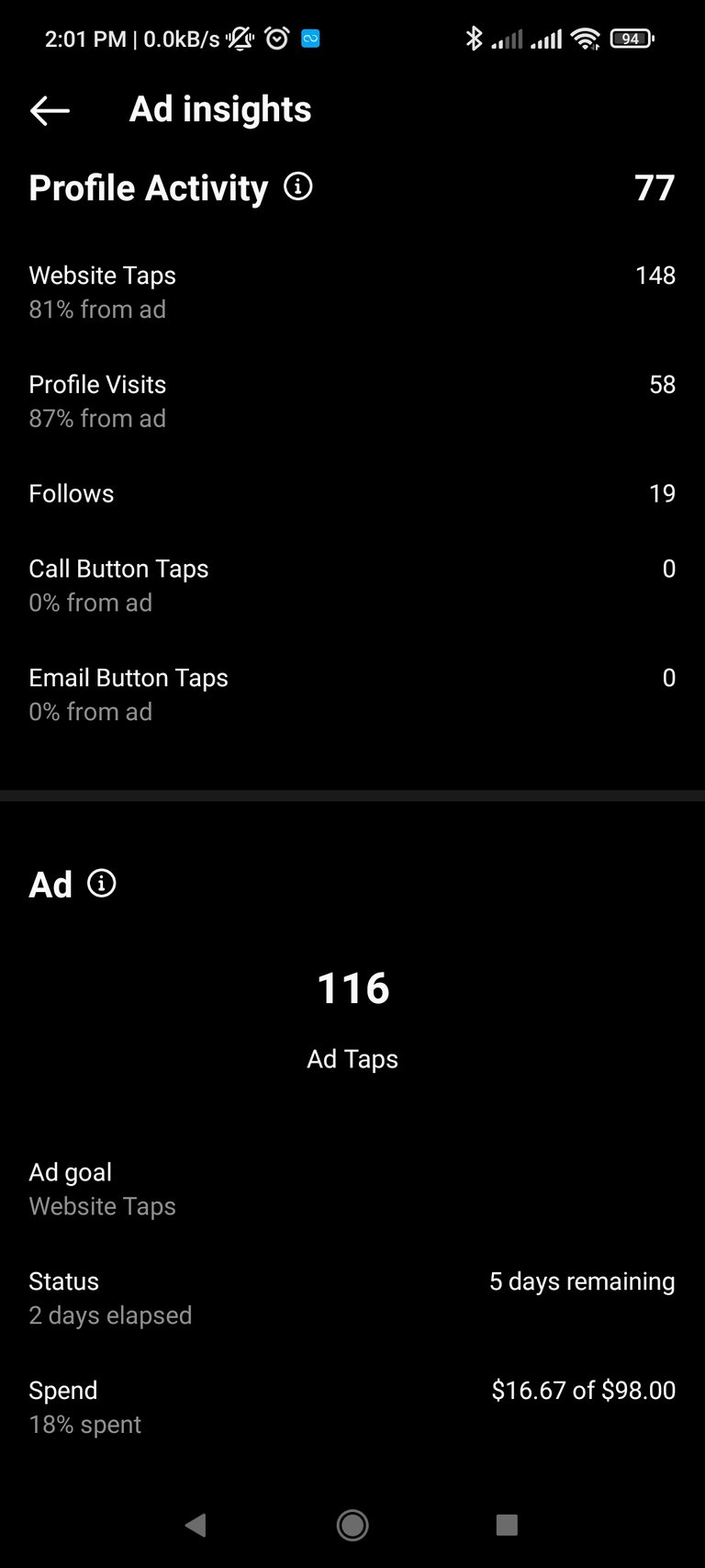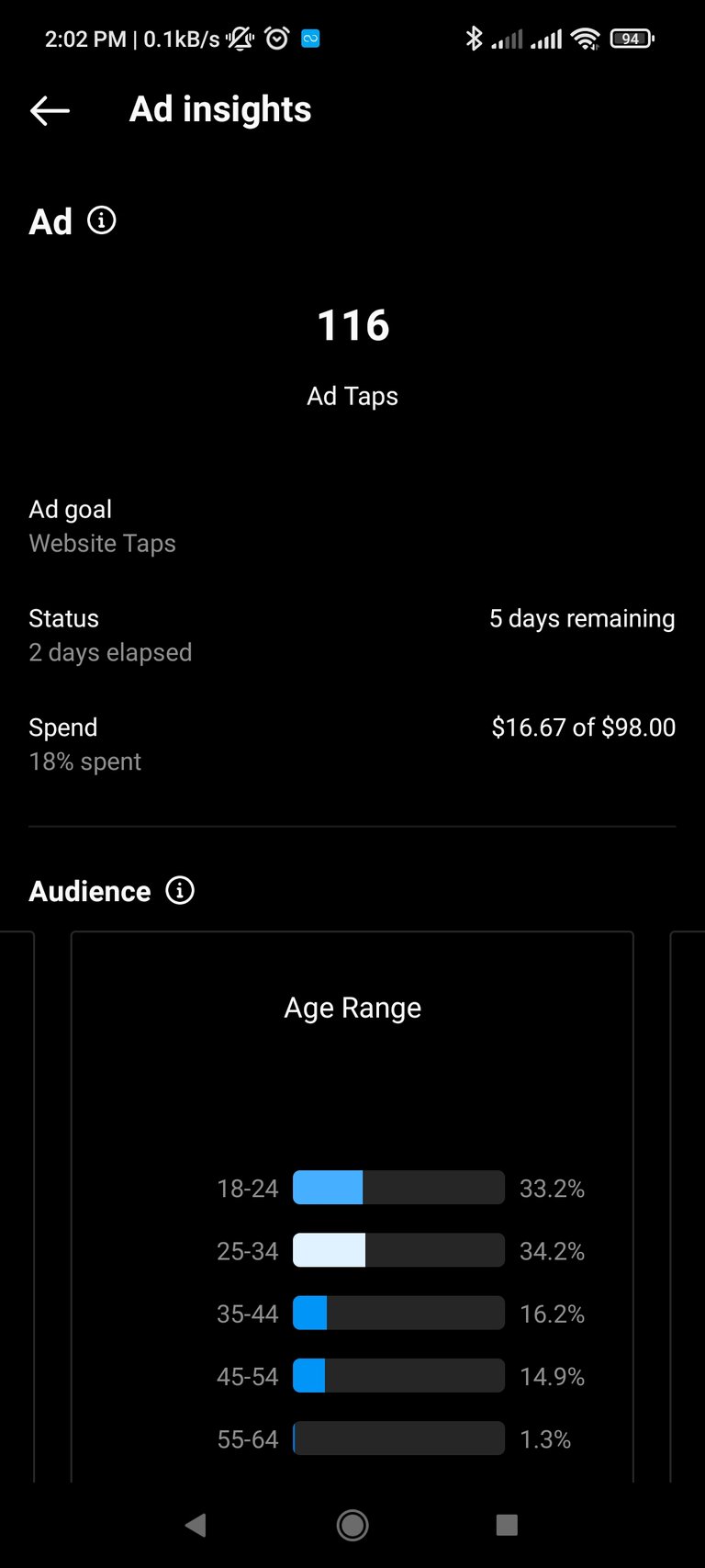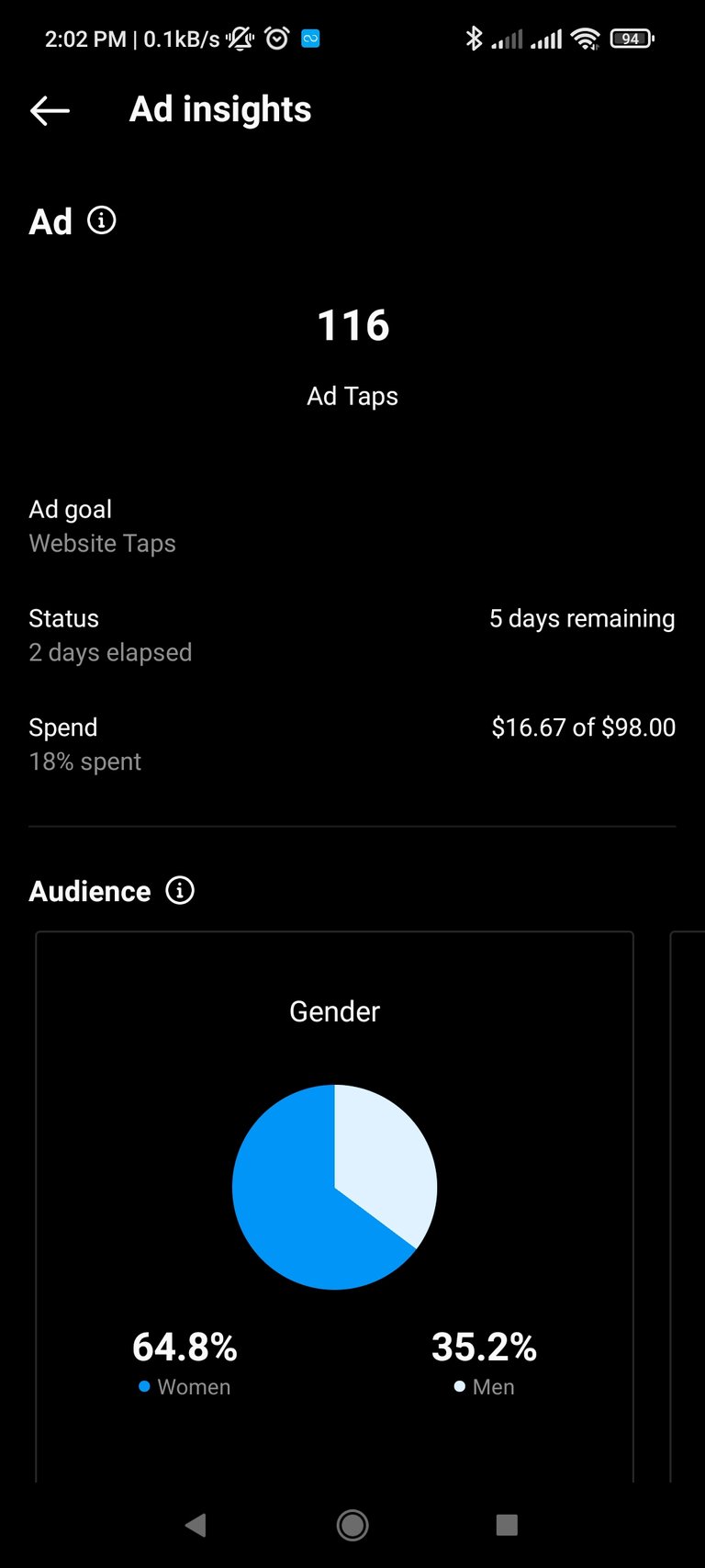 As you can see a total of 28,012 people have been reached of which at least 148 have clicked the advertising sign-up button. This button is linked directly to the @ecency account registration window:https://ecency.com/signup?referral=fundacoven
We hope that this campaign will serve to attract potential Latin American users, considering the growing boom in trading and crypto-assets that the Latin American region is having.
---
Spanish:
Hola querida comunidad el día de hoy queremos presentarles a ustedes una pequeña campaña publicitaria creada para atraer usuarios a la plataforma de HIVE dentro de la comunidad hispana, esto en marco del programa establecido en nuestra DHF Proposal del año 2021.
En esta oportunidad realizamos un pequeño video de 20 segundos encargado de promocionar HIVE mediante las tareas de blogging y creación de contenido. Para tal fin se dispusieron $100 buscando una audiencia de entre 18 a 55 años de edad interesados en las áreas de tecnología, blockchain y criptomonedas.
El resumen de la campaña hasta el momento se puede observar en la parte superior.
Como pueden observar se a alcanzado un total de 28012 personas de las cuales al menos 148 han dado click al botón de registro de la publicidad. Este botón está enlazado directamente a la ventana de registro de cuentas de @ecency
Esperamos que esta campaña sirva para atraer a potenciales usuarios latinos, considerando además el creciente auge en materia de trading y crypto activos que esta teniendo la región latinoamericana.
---

---
▶️ 3Speak