---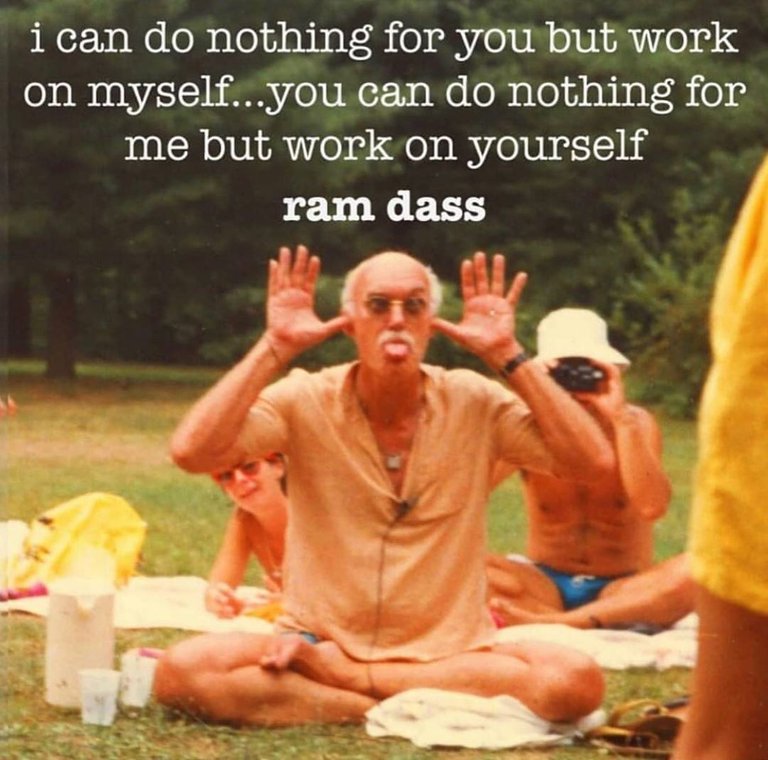 I made it safely to Boise, Idaho. I had a great drive. It was as if the waters had parted for me on this journey to a place of perceived refuge and safety from a town that had rejected my truth telling ways. The drive was different than past drives. My neck was not stiff, my eyes were clear the whole whole way, my arms were steady and of course I was dancing the whole time! In the past I would have blurry eyes, stiff neck, and lack of stamina when embarking on long drives. I really was seeing the leaps and bounds I had made in my health, especially mental health with my drive to Boise, Idaho.
Before coming up here to Boise I asked @earthpurse777 about mask mandates, she said there was none. She did not tell me the whole town was wearing masks regardless of no Mask Mandates🤣. I might not had come to Boise had I known this fact to be honest. My PTSD does not permit myself to just simply cut off oxygen to my brain as it would further damage my brain. Also, it freaks me out not seeing people's faces. It is important for me to know if the people around me are smiling, frowning, or how they are reacting to situations.
Little did I fully understand was that Boise, Idaho is the San Francisco of Idaho. Meaning that this place is very Liberal. I see rainbow flags, bumper stickers expressing support for refugees, 95% of the people wearing masks are doing so as more of a virtue signal of compassion but not all are wearing them and no cares that much I am not wearing a mask either. I am noticing lots of males wearing rainbow glasses and maybe more dainty than expected. The females here are extremely attractive and better built, like stronger and taller, than the males which I am finding interesting. I am wondering how bisexual or lesbian the female population is here. Just interesting seeing the female population as stronger and more dominate than males. I was told Idaho was conservative with old school values and male dominate with strong bearded males but I am seeing the exact opposite in Boise, Idaho.
I can walk this town no problem and it's nice. I see a lot of people walking and exercising. I see trees, squirrels, snow, and just a thriving healthy community that is conscious. However, I think their consciousness is driven by the government and misguided as a result. Both liberal and conservative ideologies are driven by political parties only trying take people's money and resources in my opinion.
Already I find myself biting my lip where ever I go. I want to tell people I am from a future where diversity ruined everything. That Democratic policies ruined my town and my own life. Its a trojan horse meant to destroy cultures while displacing populations of people. But why should I even say anything unless asked? I am stranger in a strange town. I may have been sent here by God for reasons not pertaining to anything I am discussing here or maybe for these reasons, maybe to tell my story. Maybe my story will help provide balance to this culture's desire for diversity.
So yes, it is cold here. Lots of snow on the ground and while its nice, its still gray and dirty from all the cars. I see lots of squirrels and cats. Trees are abundant and I am sure it's a big part of why the air is so nice here compared to Las Vegas. My sleep is much better here. The vibration of this town is very very nice. The town shuts down between 8pm-10pm. The sun doesn't rise until 8:30 am. It is definitely not as sunny here as in Las Vegas.
My anxieties are dramatically lowered here. I am able to think here in Boise. I do not feel rushed or compelled to do anything but relax. I see life as beautiful out here and pure in many ways, other than clear goberment ideologies being cast onto the people with the school system and TV. I am so relaxed here I have yet to unpack my stuff. I feel less need to curate on Hive with @dynamichivers/ @dynamicsteemians.
I want to make a new discord for the people I onboard to Hive. I have too strong of a personality to allow random anonymously disguised people dictate to me to Use my F-ing brain or cast accusations towards me that are not factual in other established groups. I want a simple place where people are able to ask simple questions like, Why am I being downvoted? without censorship, or hey I want learn markdown and you can then have a room for markdown posts. I want a place where people feel it is ok to earn Hive on content they worked hard on and not feel awkward about it. I want to be a leader for people and be very hands on with them and not ignore their messages, especially direct messages. I do not want to push tokens on people or incentivize them that way. I want to see good posts and great effort put towards them. I want to be able to help that with out distracting tokenization.
I am seeing more clearly what I want to do with Hive in regards to building a community. I plan on building a community more so with people I personally on board and know in real life. There is this strange thing with people wanting to scam and game the system to be spiteful or as really a challenge to clear power structures in place that are acting hypocritically and politically driven.
So yeah started rambling here. It's my thoughts currently. I will be prioritizing my meditation, praying, relaxing, breathing and living in the now. Hive just does not seem that important like it did just a few days ago. I think I need to not worry about curation, supporting random people in random ways. It feels like I am human again, like I matter again. Its weird, to say that I matter again and that I want to enjoy life again. I think I need to meditate on where I want to start focusing my curation efforts and how to approach Hive. As it is I want to learn how to better develop these vlogs. I will be less attached to curation and other people for a fews days and focus on myself. These vlogs are kind of a reflection of that.

The Terminal Discord

The primary goal of The Terminal is to answer questions about Hive/Steem, blockchain, cryptocurrency, and Discord. We aim to help folks learn, grow, and find communities where they can thrive. We are like a travel terminal for destinations on the blockchain!
https://discord.gg/qsy9XCHy


Pimp Your Post Thursday's at 12pm EST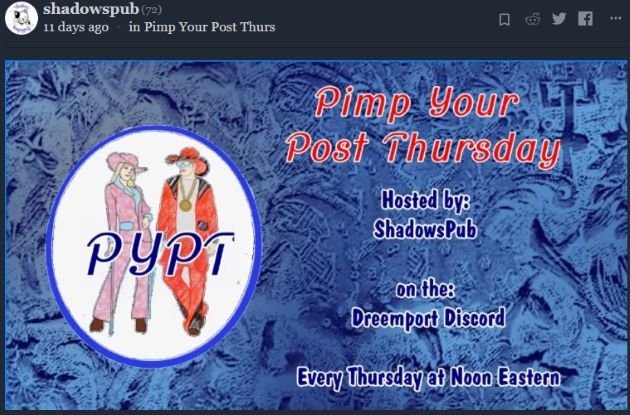 What can I say about Shadowspub other than she is the best host on HIVE with the most influence. Shadow only loves to support other people and their hard work. She does a great job hosting this show called, Pimp Your Post Thursdays. I encourage you visit us weekly there at dreemsteem's discord and share your post or other people's ( or bots why not?) posts every Thursday at 12pm Eastern Standard Time!
The purpose of PYPT is to build community, give people opportunity to share posts with their peers and to get to know each other on voice and in text. Anyone who creates content is welcome to participate.
https://ecency.com/hive-171372/@shadowspub/its-pimp-your-post-thursday-today-at-12pm-est

Hive SBI: Social Experiment to provide every Hiver with Stake Based Income help us change the world
---
@josephsavage has an amazing program called HSBI aka @steembasicincome. Please check it out! I highly recommend! I have around 5000 shares as a member with his Amazing program that will add support to my curation posts on HIVE! He is my most trusted friend on HIVE!
---
HSBI discord
---
https://discord.gg/gsaDGnKXrC

https://ecency.com/@steembasicincome/blog

Who does not love NFTs?
---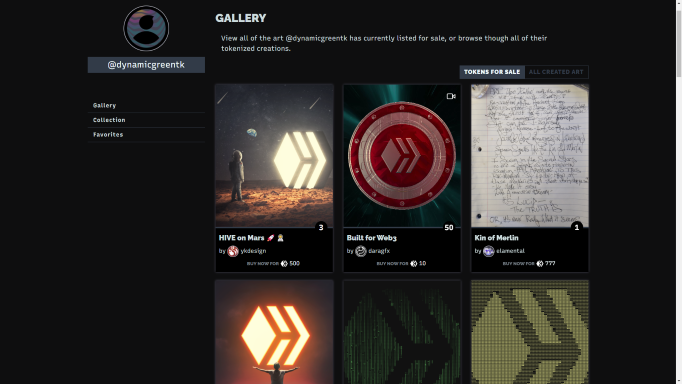 Do you love art and want to get you some NFTs or mint them? Do not be afraid to use my referral link for @nftshowroom or just travel directly to their site!
https://nftshowroom.com/?r=dynamichivers

Did you know that @hivebuzz has a shop on that sells HIVE Merchandise!?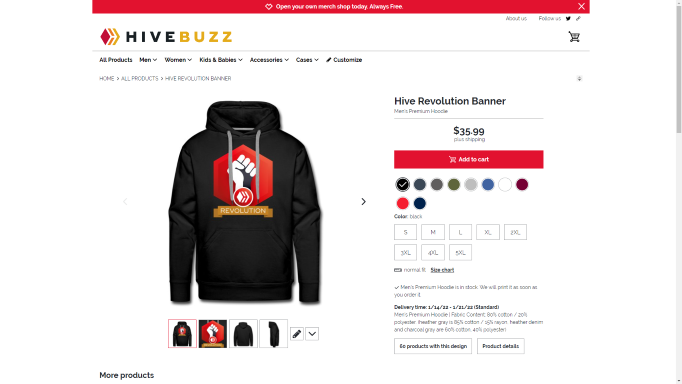 HIVEBUZZ's Shop for Hive apparel!

Sure, I will take your token donations. Why not?
https://hivelive.me/donate/dynamichivers
---
▶️ 3Speak