Sometimes life puts us in hard situations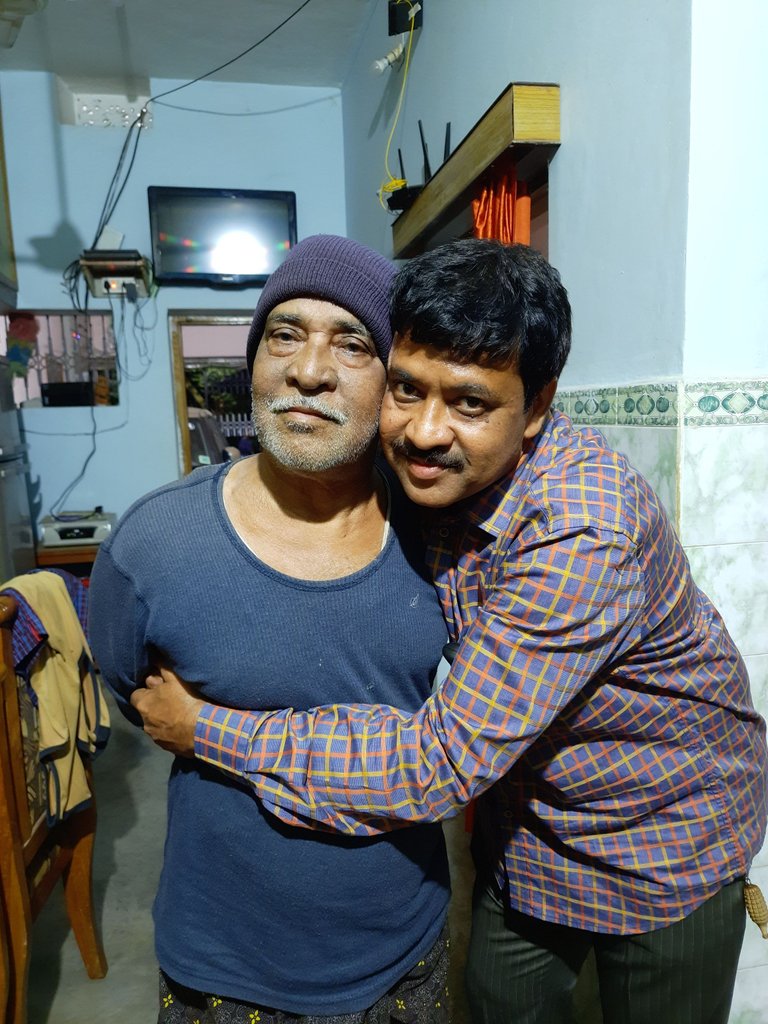 Can you feel the emotions from the picture ? Take this to one generation ahead - keep your son in your place and yourself at your father's place. Would you like your son leave you ? If the answer is no, then you are not very different to me. After coming back from my native, I cried deep inside - at this age, my father and son are same - they both behave similar, expecting that, I can set everything right. And I won't disappoint them. I know, its a lot for me to move between two places and take care of everyone - but I will not stop doing it, till I am alive and is capable. People often say they get exhausted but I somehow can't buy that. The person inside me shows this picture 30 years ahead when I am asleep.
Instead of spending the new year at any other place, I took my family to my native place, to be able to spend some time with my parents. They are going through some very tough time - staying alone at this age. If you have seen the video in my last post, then I have a short clip of him, which I did not mention. He is no different than any kid. He often forgets, we had the medicines organized, but still he takes wrong medicines. Sometimes, he just forget not taking them. And he was so happy when we went there, we did not feel like coming back from there. Unfortunately, I am in such a position to not be able to move there permanently. And they are not willing to come and stay with me - they want to live in their house. I can understand why they want to live there - a 20000 sqft place with lot of trees and natural ambience - compare that to the apartment, where even sunlight is not available inside the home.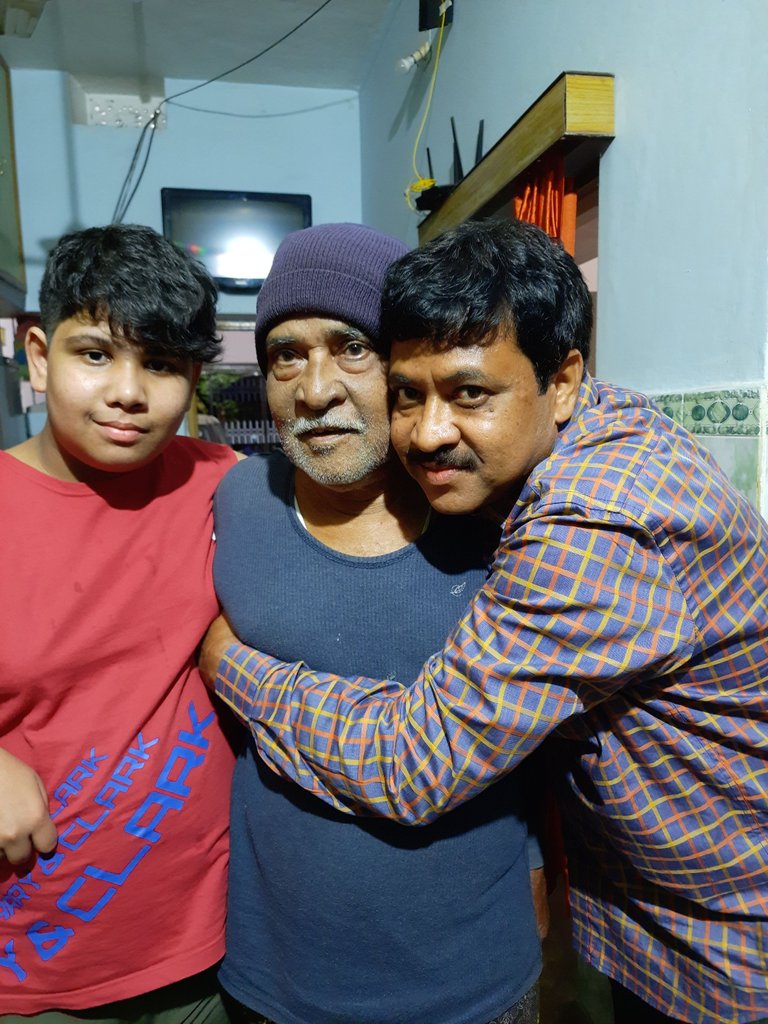 And he enjoys more time with my kids - that's what usually the case. The grand parents are more closer - even kids love them more than us. They never get angry with the grand children. I also tell my kids to spend maximum time with him - at this age all he want is love and affection like a kid. And who else can give that - the kids are the best. And when we finally started moving he was reminding me few things like a father - I was crying inside - who else will tell like this.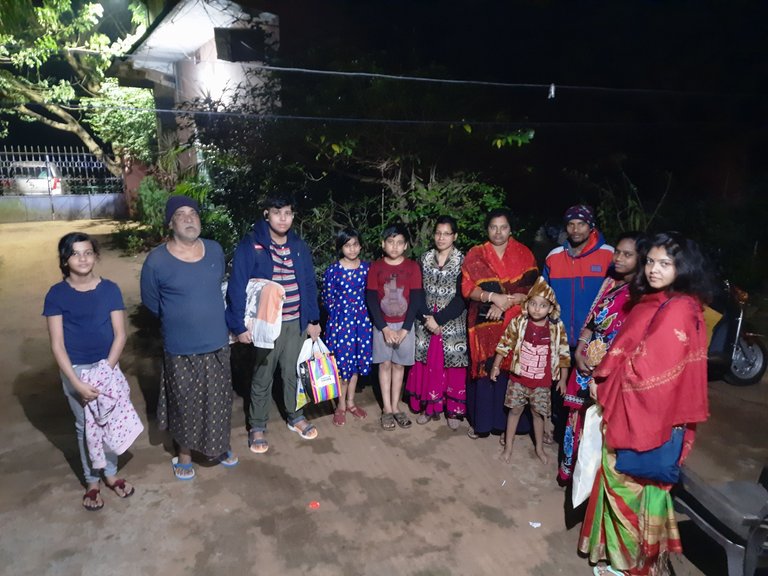 It was no less than a farewell - everyone was saying come back soon. He came all the way and waited till we left.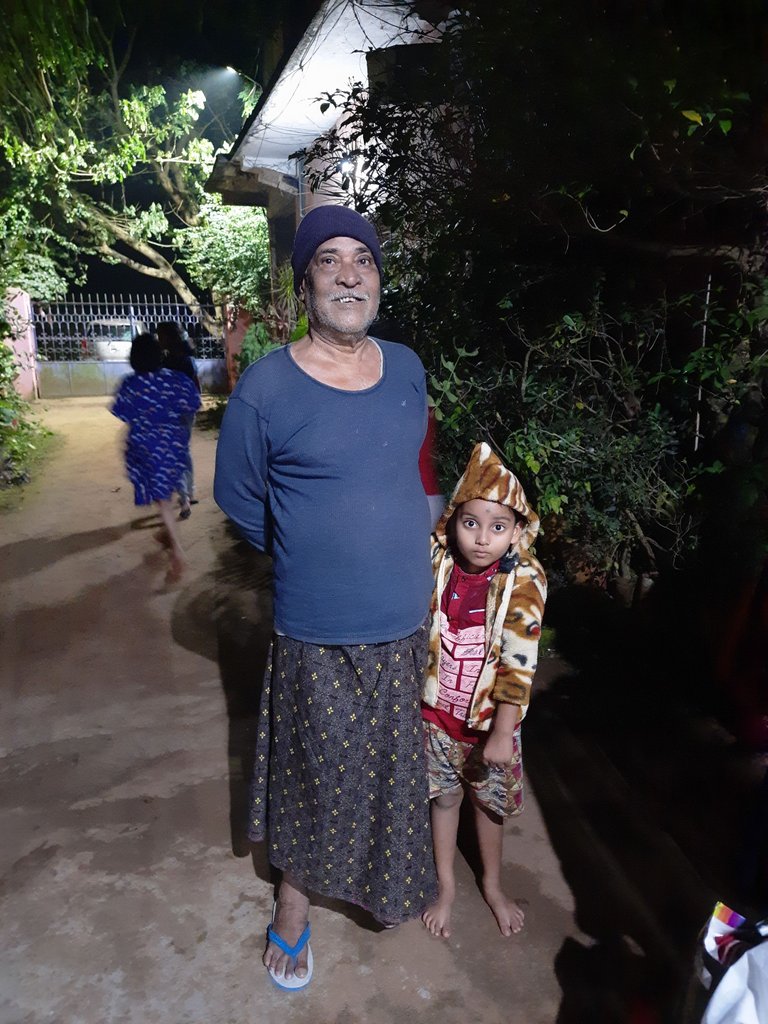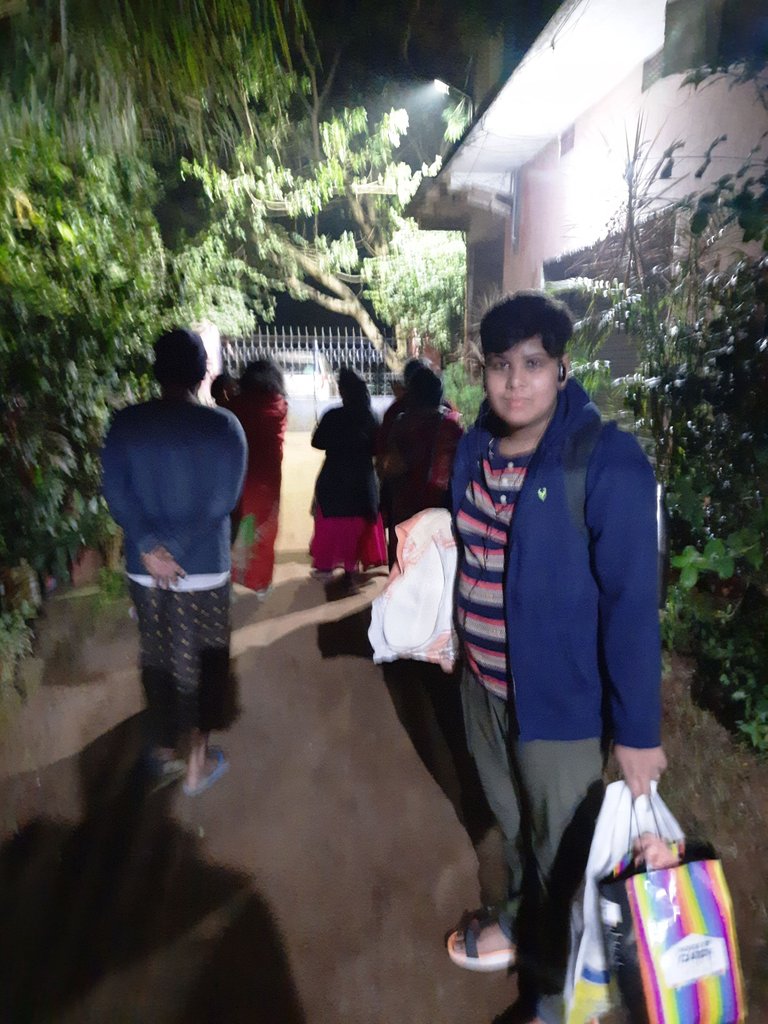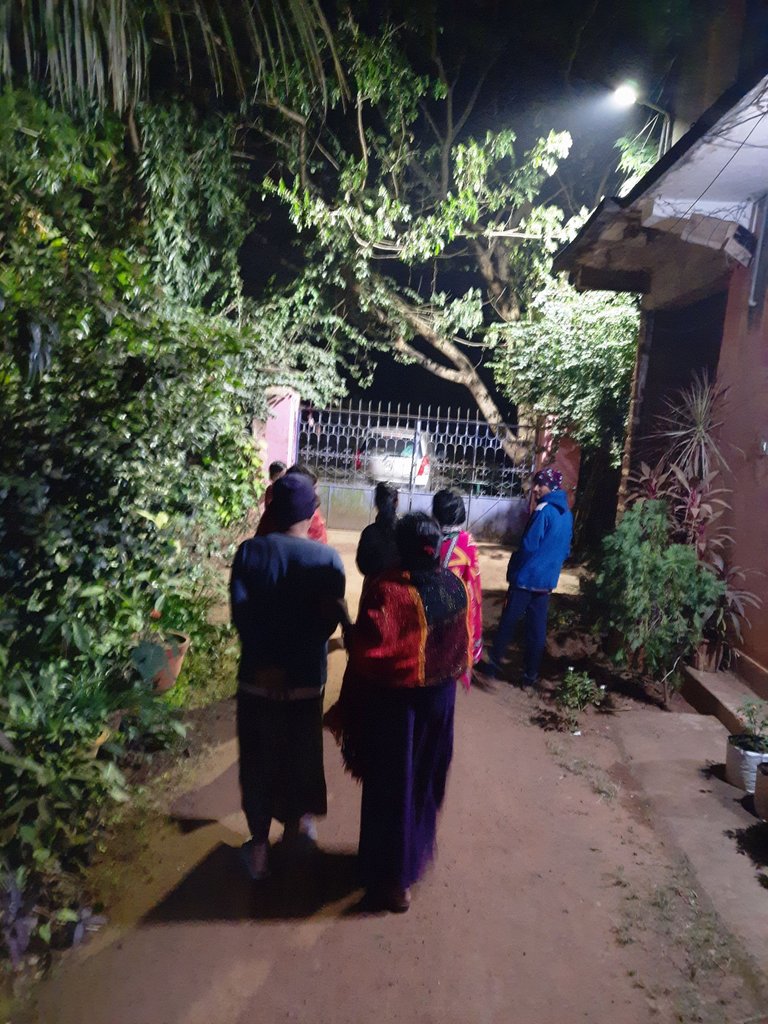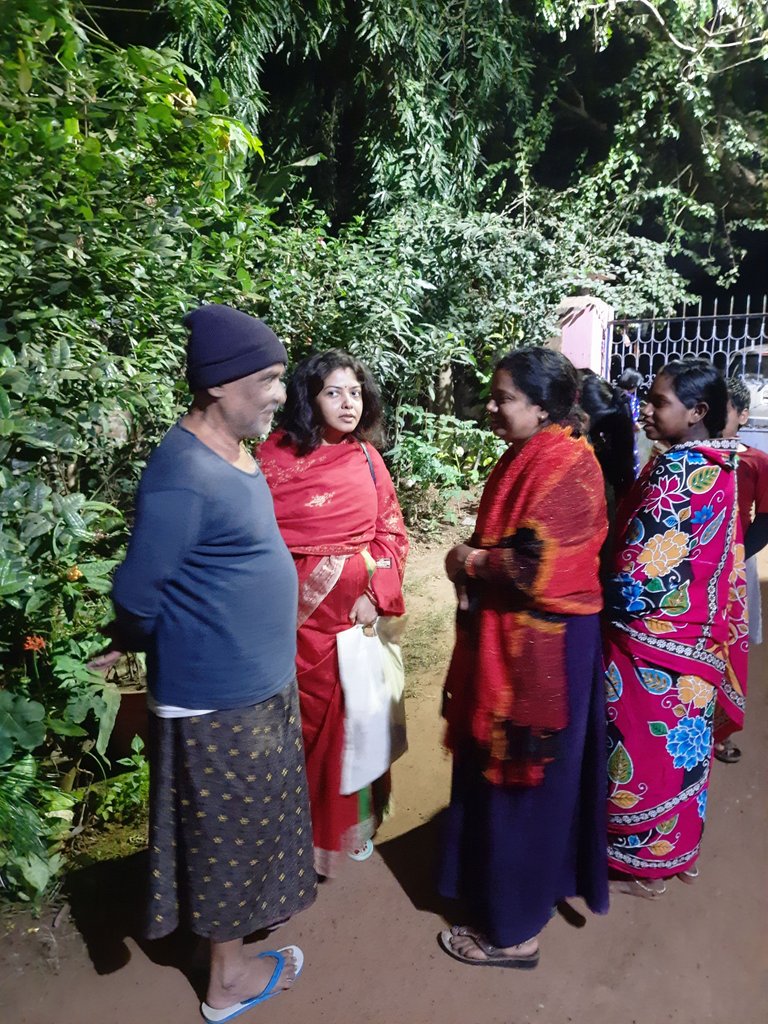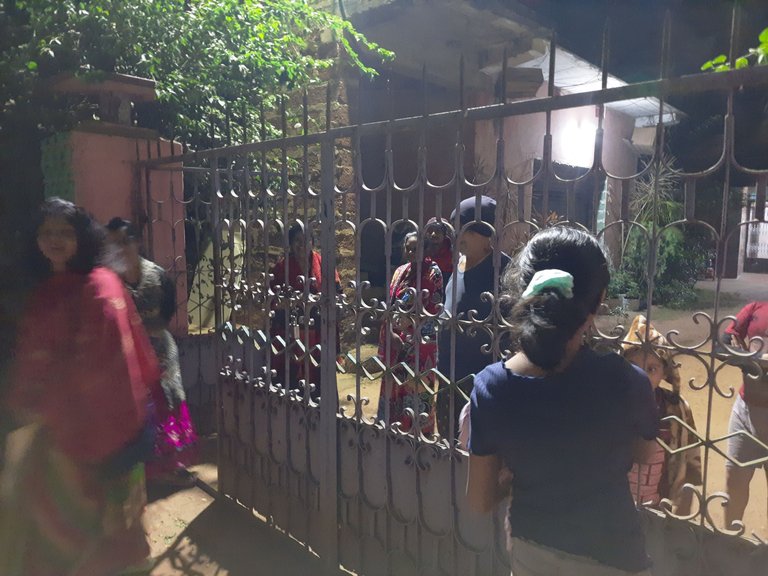 Don't see Mom ? She cut her hands couple of days before while cutting a betel nut and was not felling well - I have given her medicines but she is yet to recover fully. She was very happy and excited with the feast and forgot to take the medicine. And it started paining in the evening, so she was sleeping.
After coming here, me and my wife talked for almost a hour - what best can be done. Doing a fine balance is a tough task, but we both are determined to do our best. I know, I will not be able to give them the best by shifting there, but at least I should give what I can.
@selfhelp4trolls asked some questions on this post, which I would like to answer.
1 What role do/did your parents play in your life?
They have given us their best and whatever I am today, it's because of them - they always emphasized on education. Mom is my icon for life's discipline - she has taught me everything other than cooking - I still learn some tricks from her. My father has been my friend since I attained the age of 16 - the same I am trying to do as a father about which I posted here, he is my role model for the best father.
2 Has your relationship with your parents changed over the years?
No, its the same over these years - the family has grown, there are some disagreements after I married, but everything gets sorted out on the dinning table - the same old way. We fight, but we forget quickly - the same old way.
3 Is there anything you wish your parents would do (or would have done) differently?
I wish, they come and live with me and go with me, wherever I go. But I don't blame them - they have a reason to live at their place. I would have done the same. Now only I feel like moving away from City and live in my native. I respect their wish, knowingly how it feels. This was not the plan - to stay alone. At one point of time, he told me to sacrifice everything and take care of everyone. Now both my brothers are financially strong. My elder brother was staying with them but recently he built another house nearby and moved there. He comes often to look after, but the house feels lonely. I have not built any asset and sacrificed everything to see everyone happy but this was not the end, that I wanted to see. May be had they stayed with me all along, today, they would have been much happier.
4 How are you similar to your parents?
Many said in reply to my post that I look quite similar to my father and I have all the qualities of my mother. I have often seen, the husband and wife have opposite qualities in a successful marriage - they are now successfully married for 51 years and I think, I have inherited the good (can't say best) from both.
5 How are you different from your parents?
I am different to my father in not being serious in anything - I believe in working hard to build something over a long period of time like my mother. And my mother is very conservative about spending money - she will give but only when absolutely necessary. I am a bit different - more generous to help everyone, be it family or even outside people. May be they are like this based on how they lived their life and took all the pain to bring up us and may be I am like me because I am living in a different time.
6 Do you prefer a more involved relationship with your parents or more distance?
Honestly, I wish, we all could stay together, all my family, in-laws, relatives - eating together in a big hall - even friends / anyone else are welcome. Unfortunately we are three different generations running different races of life. And I am compelled to take a moderate decision - not harming either generation and do the best - my best. One of them is my asset and the other one is investment, can I afford to loose any of them ? No way.
Thank you @selfhelp4trolls for the prompt - it is tempting and everyone should take on.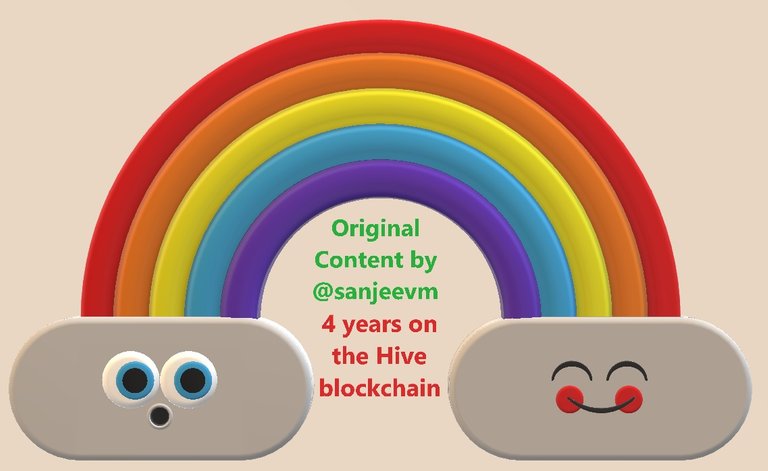 copyrights @sanjeevm - content created uniquely with passion for #HIVE platform — NOT posted anywhere else! #HIVE is my only social diary - my blog is my life.